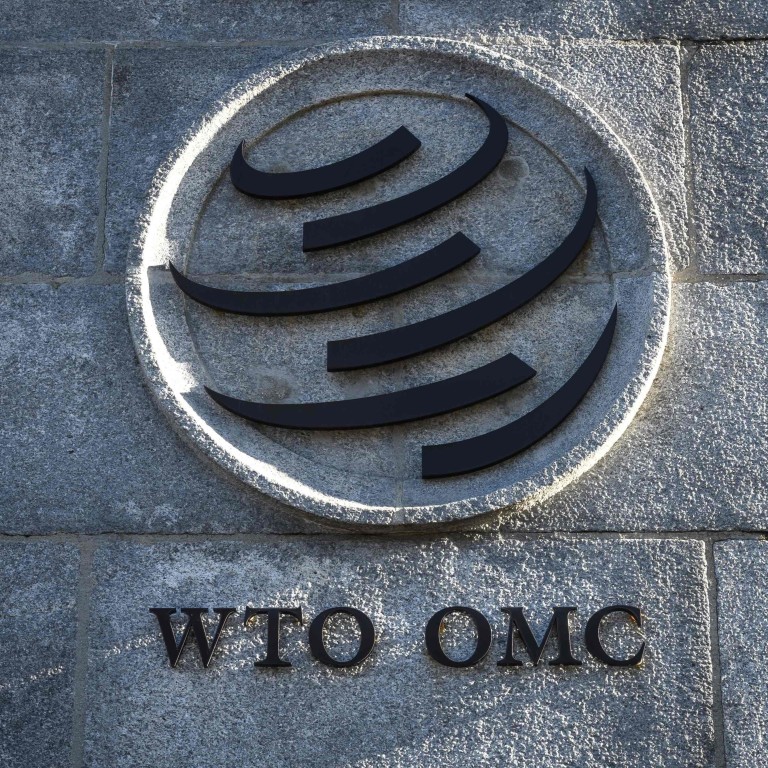 EU launches WTO case against China over Lithuania embargo, as row over Taiwan office continues
Brussels says it has ample evidence of China blocking Lithuanian and other European exporters from its market
Responding to the filing, China said Brussels should be 'wary of Lithuania's attempt to kidnap China-EU relations'
The European Union has launched a World Trade Organization (WTO) case against China, having completed its own investigation into Beijing's alleged coercion of Lithuania.
The EU filed a request for consultation with China in Geneva on Thursday, having gathered what it sees as ample evidence from interviews with affected Lithuanian business over the past month.
Brussels says it has evidence of Beijing's refusal to clear Lithuanian goods through customs, rejection of import applications from Lithuania and pressuring companies operating from other EU member states to remove Lithuanian inputs from their supply chains when exporting to China.
"Launching a WTO case is not a step we take lightly. However, after repeated failed attempts to resolve the issue bilaterally, we see no other way forward than to request WTO dispute settlement consultations with China," the EU's trade commissioner Valdis Dombrovskis said.
He added that the EU still sought to reach a "diplomatic solution" with China, but after "reaching out through many channels to discuss the solution … China's coercive practices" continued.
"If we find a solution, and of course practices are being discontinued, of course we do not have a reason to pursue the case further," he added.
The blockade began after Lithuania permitted the opening of a controversially named Taiwanese diplomatic presence in the capital of Vilnius.
Lithuania's exports to China dropped by
more than 90 per cent
in December compared to both the previous December and the prior month of November.
Beijing has denied there is an embargo, telling EU officials that Chinese businesses have simply decided not to buy goods from countries that have "attacked China's sovereignty".
In response to the filing, China's foreign ministry spokesman Zhao Lijian said the dispute with Lithuania was a "political one, not an economic one". He said it was not an issue between China and the EU, adding that Brussels should be "wary of Lithuania's attempt to kidnap China-EU relations".
Dombrovskis disputed Zhao's statement, pointing out that the trade issues were "an EU competency", meaning Brussels manages the trade policy of its 27 member states.
The move comes with the Lithuanian government under pressure to reconsider renaming the Taiwanese Representative Office, following a domestic backlash.
The country's president, Gitanas Nauseda, described the naming as a "mistake", while businesses have been lobbying the government after losing their Chinese market access, despite the fact that only a relatively small number of Lithuanian companies export to China.
With a foreign ministry-commissioned poll showing an overwhelming
lack of support
for the hawkish China policy, the ministry has sought ways to take some steam out of the affair.
Two sources confirmed a Reuters report that the government had discussed the possibility of
changing the office's Chinese name
, which translates into English as "Taiwan Representative Office", to refer to "Taiwanese people" rather than to Taiwan.
One source said the suggestion was made to placate some EU member states who had suggested Lithuania was being stubborn and unwilling to compromise.
There has been anger in some European capitals after China blocked goods from the likes of France, Germany and Sweden that
contained components
made in Lithuania.
But Vilnius is aware that a rename would not defuse the situation. Beijing has already said a simple name change would not help soothe ties.
Nor was the plan raised directly with the Taiwanese government, which said on Wednesday it had not received any such request from Vilnius.
Instead, it was raised and then swiftly abandoned during consultations with the United States, the sources said.
Contrary to other media reports, the US has not asked Lithuania to compromise on the naming of the office, according to senior sources in Vilnius, following informal canvassing. In fact, it actively discouraged the government from making any change.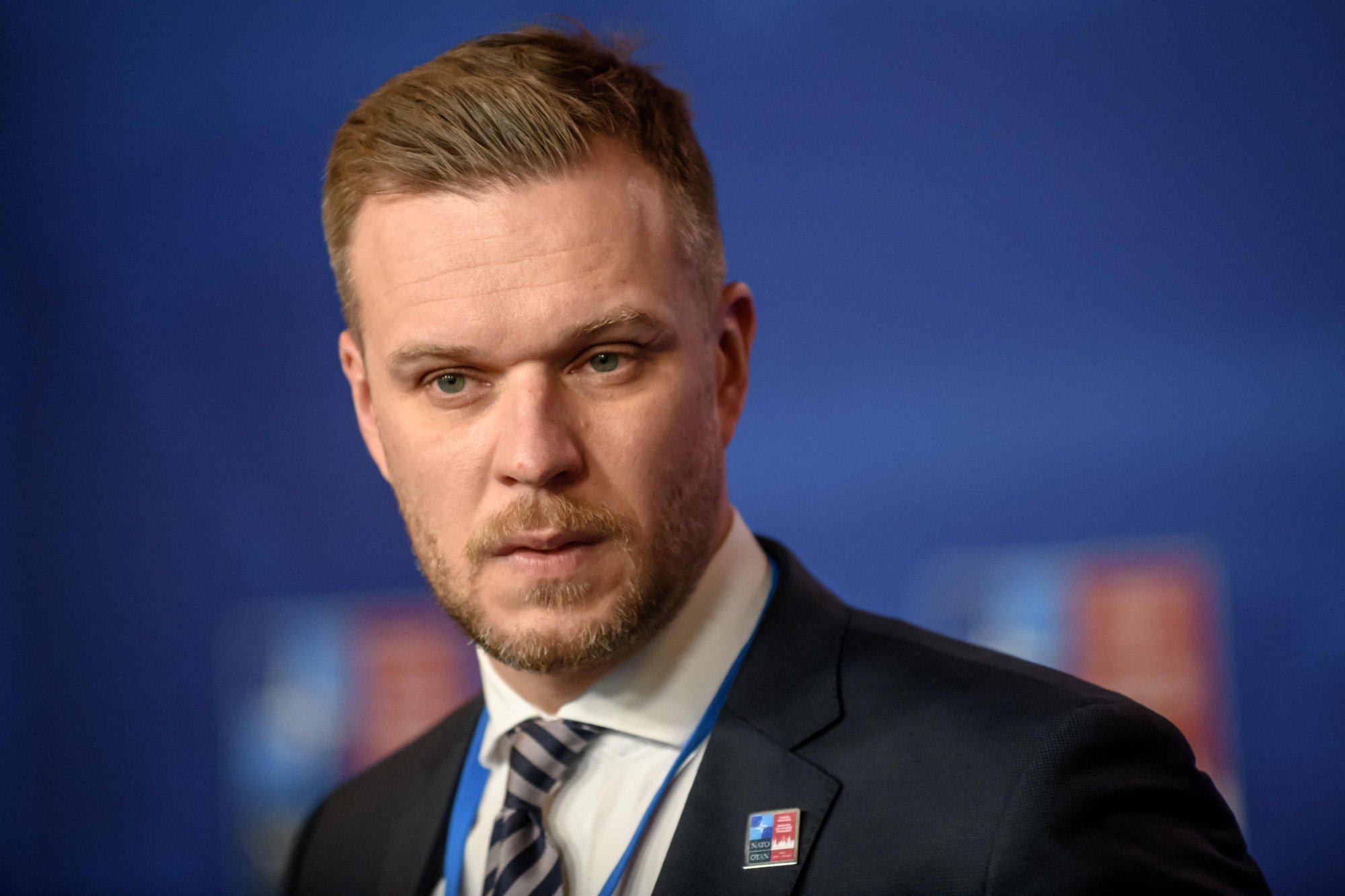 On Wednesday, Lithuania's Foreign Minister Gabrielius Landsbergis said there were "no such intentions" still on the table.
"There are no plans for the official name. I have said this more than once," local media reported Landsbergis as saying.
Lithuanian analysts said that the fiasco showed the government airing its dirty laundry in public, with no love lost between the president and foreign minister, but also showed that Vilnius was ill-prepared to deal with consequences of taking on Beijing.
"This situation showed us that we are quite resilient when it comes to the Russian hybrid war, but absolutely vulnerable to a Chinese version," said Marius Laurinavičius, an international affairs expert at the Vilnius Institute for Policy Analysis.
Taiwan's de facto ambassador to Lithuania, Eric Huang, told the South China Morning Post that he would not wade into the row over the naming of the office.
"We are not like other countries, which criticise other countries' domestic affairs. We refrain ourselves from commenting on other countries' domestic political development, this is our principal. So I will not comment on the internal discussions of our Lithuanian friends," Huang said.
"But I can assure you that we will keep on doing what we are doing right now. The most important issue is for us to strengthen the trade and economic relationship."
The EU's request is the first formal step towards a WTO case that is likely to drag on for years.
China has the right to accept or reject the consultation, designed to resolve grievances without the need for a long dispute settlement procedure.
Should the consultations be unsuccessful or fail to get under way, the EU would request that the WTO form a panel of judges to hear the dispute.
The WTO option has been actively explored by the EU since reports of Chinese economic coercion emerged late last year.
While many recent cases brought to the global trade authority have become deadlocked due to the US-led
demise of its appellate body
, both the EU and China are signatories to the multiparty interim appeal arrangement, which means a dispute can be heard and appealed.
The EU is also processing an anti-coercion instrument that would allow it to retaliate against perceived economic bullying, and which would appear to be tailor-made for such a situation.
On Thursday, Dombrovskis said he was "hopeful" the legislative process for the instrument "would be concluded during the course of this year".
At a testimony to the European Parliament on Tuesday, the bloc's trade enforcement officer Denis Redonnet, described China's treatment of Lithuania as a "a combination of disguised or silent coercion".
The EU currently has a paucity of short-term options available for tackling such aggression.
"A lot of what China does is in this unofficial zone and it denies anything officially. It's very hard to hold them accountable and when you do, it's years down the track and is cold comfort for the exporter," said Bryan Mercurio, a professor of trade law at the Chinese University of Hong Kong.