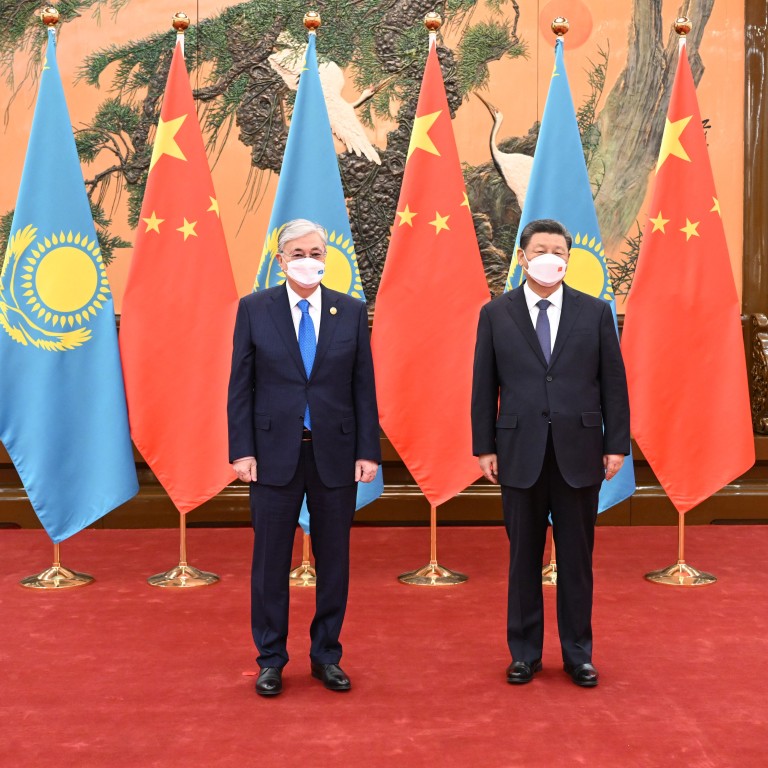 China is a reliable friend and partner, President Xi Jinping tells Central Asian leaders on Olympics visit
Pledges from Chinese president come during string of meetings with heads of state visiting Beijing for the Winter Games
Talks follow Xi's landmark meeting with Russian President Vladimir Putin where both reiterated commitment to a joint stand on global issues
"China will always be a reliable and firm partner for Kazakhstan … and is willing to deepen mutual political trust and expand all-round cooperation," Xi was quoted as saying by state broadcaster CCTV.
Tokayev arrived in Beijing on Thursday to attend the opening ceremony of the Winter Olympics, with the capital and the neighbouring city of Zhangjiakou hosting the February 4-20 event.
Xi said relations between China and Kazakhstan were of significance to regional and world peace and stability, adding that Beijing was willing to deepen mutual security cooperation.
Tokayev said Kazakhstan would continue to be China's reliable strategic partner and offer firm support on issues concerning its core interests, according to CCTV.
Xi's comments came after Kazakhstan last month grappled with its worst riots in the 30 years since independence from a collapsing Soviet Union.
The mass protests in early January, triggered by a rise in fuel prices, soon turned deadly and caused the government to resign.
Authorities said 225 people were killed and some 10,000 others detained in the aftermath of the demonstrations.
At the peak of the unrest, Tokayev asked the Moscow-led Collective Security Treaty Organisation to send in troops to help overcome what he described as a terrorist threat.
"Given the fact that we are having to deal with international terrorist groups, which were thoroughly trained abroad, their attack on Kazakhstan can and should be regarded as an act of aggression," he said in a statement carried on Kazakh state TV.
During his meeting with Tokayev on Saturday, Xi said the two nations would deepen cooperation in areas such as green energy, health care, artificial intelligence and digital finance under the Belt and Road Initiative.
Xi made a similar pledge of friendship to Turkmenistan in a separate meeting with President Gurbanguly Berdymukhamedov on Saturday.