Ukraine
Get more with myNEWS
A personalised news feed of stories that matter to you
Learn more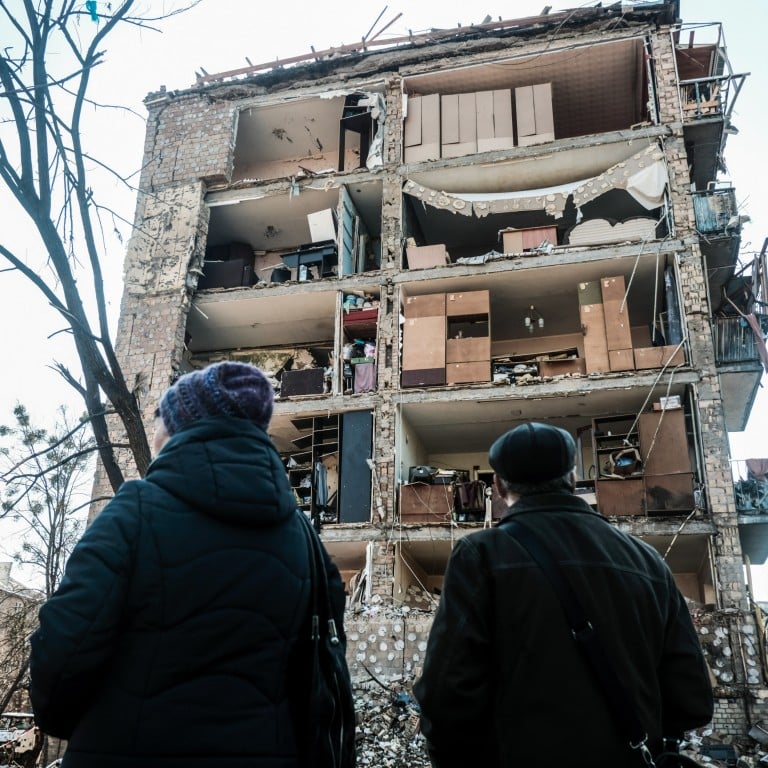 Ukraine war: China is on the right side of history, foreign minister says
Wang Yi says Beijing has consistently opposed conflict and promoted dialogue
China will continue to exercise independent judgment and not bow to external pressure, he says
China's position on
the Ukraine conflict
is "objective and fair" and time will prove that it is "on the right side of history", Chinese Foreign Minister Wang Yi said on Saturday.
"China will continue to make an independent judgment based on the merits of the matter itself and in an objective and fair manner," a foreign ministry statement quoted Wang as saying.
"We will never accept any external coercion or pressure, and we will also oppose any groundless accusations and suspicion against China."
In those talks, US President Joe Biden said Beijing would face consequences if it gave any "material support" to Moscow, but did not specify what the fallout would be, according to a White House official.
Chinese President Xi Jinping, meanwhile, said the Ukraine crisis was something China did not want to see and appealed for negotiations to bring the conflict to a halt, according to a government statement.
"Events once again show that state-to-state relations cannot go to the stage of confrontation, and conflict and confrontation are not in the interests of anyone," Xi was quoted as saying.
Beijing has called the exchange "constructive" and said two sides agreed to strive for the return of China-US relations to the track of stable development, and make their own efforts to properly resolve the Ukraine crisis.
"[China] has been an outlier in not joining the community of nations in condemning this unprovoked, unjustified and unlawful invasion of Ukraine and urging a ceasefire and imposing costs on Russia," a senior US State Department official said on Friday.
The US
accused China of spreading disinformation
after Beijing asked for the claims to be addressed. Any country giving "credibility" to the claims was effectively aligning itself with Russia, Washington said.
On Saturday, Wang said that Xi clearly and comprehensively clarified China's position on Ukraine in his conversation with Biden and underlined China's status as a force for world peace.
"We have always advocated maintaining peace and opposed war. This is not only rooted in China's historical and cultural traditions, but also China's consistent foreign policy," the foreign minister said.
He said the pressing issue now was for all parties to work together to promote dialogue and negotiation between the parties concerned, to cease hostilities as soon as possible, and avoid civilian casualties, in particular, preventing a humanitarian crisis.
Vice Foreign Minister Le Yucheng echoed that message, saying that since the start of the crisis in Ukraine, China had worked actively to promote dialogue for peace, voicing its support for peace and doing its best for talks, including suggesting Russia hold peace talks with Ukraine.
Le said all sides needed to support Russia and Ukraine to have dialogue that would lead to peace, saying "globalisation should not be weaponised".
"Sanctions against Russia are now going to such lengths that globalisation is used as a weapon, and even people from the sports, cultural, arts and entertainment communities are not spared," he said.
"Cats and trees are sanctioned, and the overseas assets of Russian citizens are seized groundlessly," Le said, referring to bans on Russian timber and participation in pet competitions.
"The abuse of sanctions will bring catastrophic consequences for the entire world."