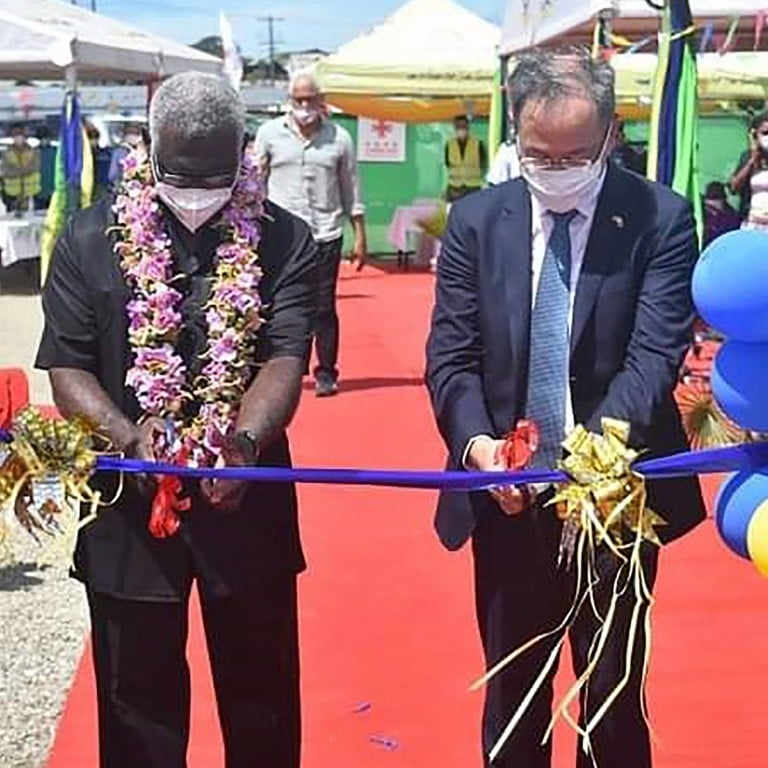 Explainer

|
The China-Solomon Islands security pact and why it has raised alarm
US, Australia and New Zealand lead the objections, contending the agreement will destabilise the South Pacific
Officials from the Solomons say the deal has 'solely domestic applications' and will not result in Chinese military bases or a long-term presence in the islands
The US, which immediately sent a delegation to Honiara to speak directly to Prime Minister Manasseh Sogavare, has declared its concern at the "lack of transparency" in the agreement and that it appeared to leave the door open for China to send military forces to the islands.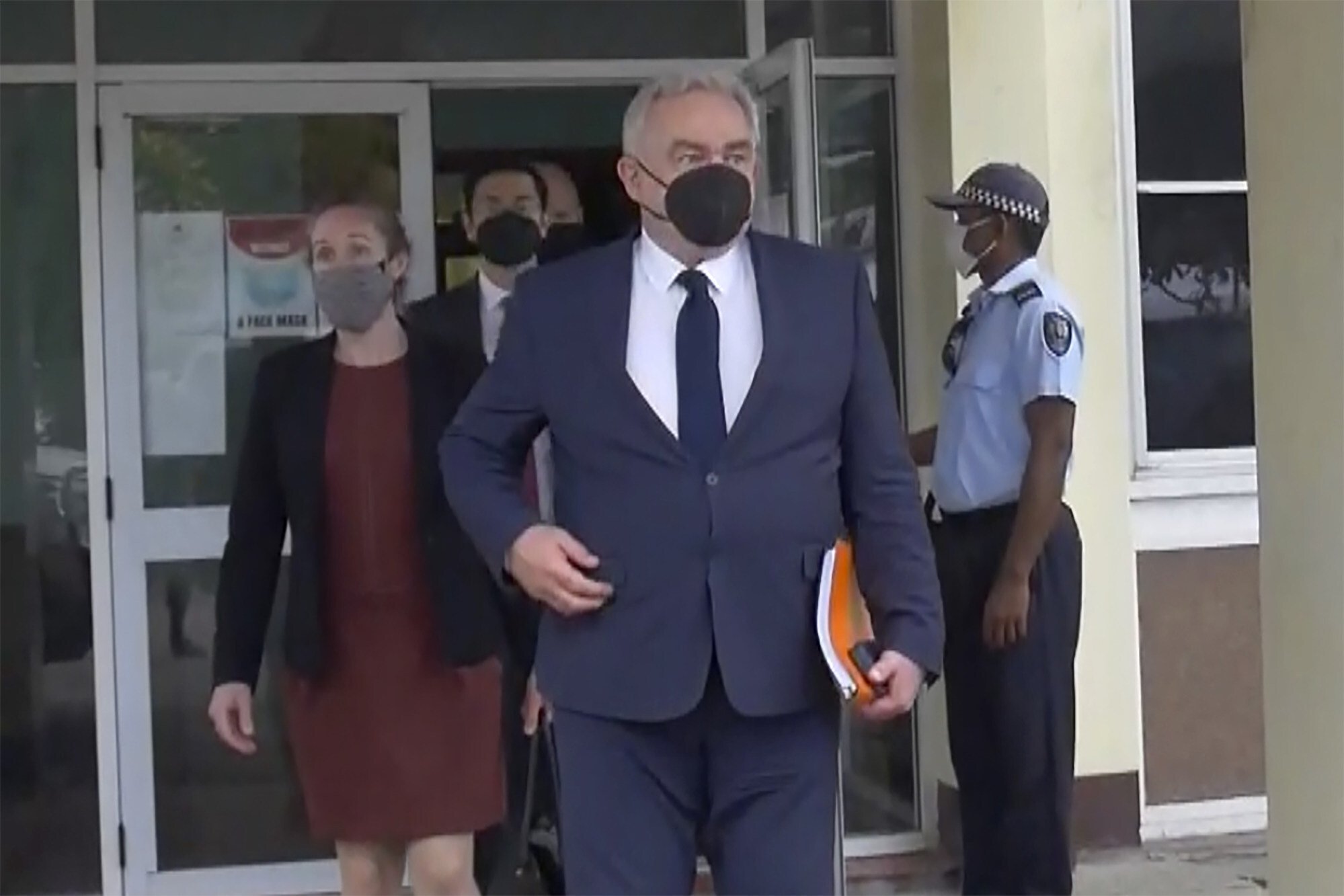 Australia has also criticised the security pact, with Prime Minister Scott Morrison saying on Sunday that if the agreement allowed a Chinese military base on the Pacific Island nation, that would be a "red line" for his government.
New Zealand Prime Minister Jacinda Ardern also noted that that pact
breached an agreement
among Pacific Islands Forum members for nations to confer with each other on defence matters before making major decisions.
Here's what you need to know about the controversial security pact.
What exactly does the agreement say?
Honiara first said it was reaching a deal with Beijing in March in a move Sogavare contended would help diversify its security partners. The Chinese foreign ministry also said the pact aimed to promote peace and security.
The final document the countries signed has not been released to the public but a draft document – leaked in March by political opponents of Sogavare – indicated that the Solomon Islands would have the ability to request police or military personnel from China to maintain social order or help with disaster relief, while Chinese naval ships would be permitted to dock for resupply and crew transfers.
China may be able to place military equipment and personnel station in the country with the Solomon Islands government's consent.
Chinese foreign ministry spokesman Wang Wenbin said Beijing was committed to helping the Solomon Islands "strengthen its capacity to maintain its own security", with areas for cooperation to include "social order, protecting people's lives and property, humanitarian assistance and natural disaster response". He did not mention details relating to military cooperation.
Solomon Islands officials emphasised that the pact with China "had solely domestic applications", telling the US delegation that "there would be no military base, no long-term presence, and no power projection capability" as a result of the agreement.
China maintains just one military base beyond its borders, in Djibouti; a base in the Solomon Islands would be its first in the Pacific. In comparison, the US has nearly 800 bases in more than 70 countries and territories around the world.
Why are the US and its allies so concerned?
The pact is seen as Beijing's latest power play in a struggle for influence in the region, with the US, Australia and New Zealand expressing concern over what they regard as a lack of transparency over the agreement and the security implications of more Chinese military forces in the Pacific.
On Tuesday, Daniel Kritenbrink, assistant secretary of state for the Bureau of East Asian and Pacific Affairs, said the deal showed a "complete lack of transparency" and the US would respond accordingly to any attempt by Beijing at establishing military presence in the Pacific island country.
The senior US official was part of a high-level delegation from the United States, led by US President's Indo-Pacific coordinator Kurt Campbell, which visited the Solomon Islands on Friday after Honiara confirmed the signing of the agreement with Beijing.
Australian Defence Minister Peter Dutton called the security pact "aggressive", while shadow foreign affairs minister Penny Wong said the region had "become less secure" because of it.
Australia, which is the Solomons' biggest donor of aid and has
security ties
with it, had tried to press its neighbour to step away from Beijing.
New Zealand Foreign Minister Nanaia Mahuta said last week that Auckland had made clear to both the Solomon Islands and China its grave concerns at the pact's potential to destabilise the Pacific region's security.
Sogavare has urged critics to respect the country's sovereign interests and said that its traditional partners, such as Australia and New Zealand, remained important.
"We entered into an arrangement with China with our eyes wide open, guided by our national interests," he said, adding that the pact would not "undermine peace and harmony" in the region.
What role has China played in the South Pacific?
The new agreement comes as Beijing is stepping up political, economic and security ties with South Pacific countries.
Many countries in the region have established economic deals with China as part of its Belt and Road Initiative. While many islands are small and mostly impoverished, they offer access to huge areas of ocean.
The Solomon Islands first struck a diplomatic deal with Beijing in 2019 and subsequently ended its 36-year diplomatic relationship with Taipei.
Beijing's allies in the Pacific are encouraged to adopt the one-China policy, and cut official diplomatic relationships with Taiwan.
Not everyone in the Solomons was happy about closer ties with Beijing. Late last year violence erupted in response to Sogavare's switch of official ties from Taipei to Beijing.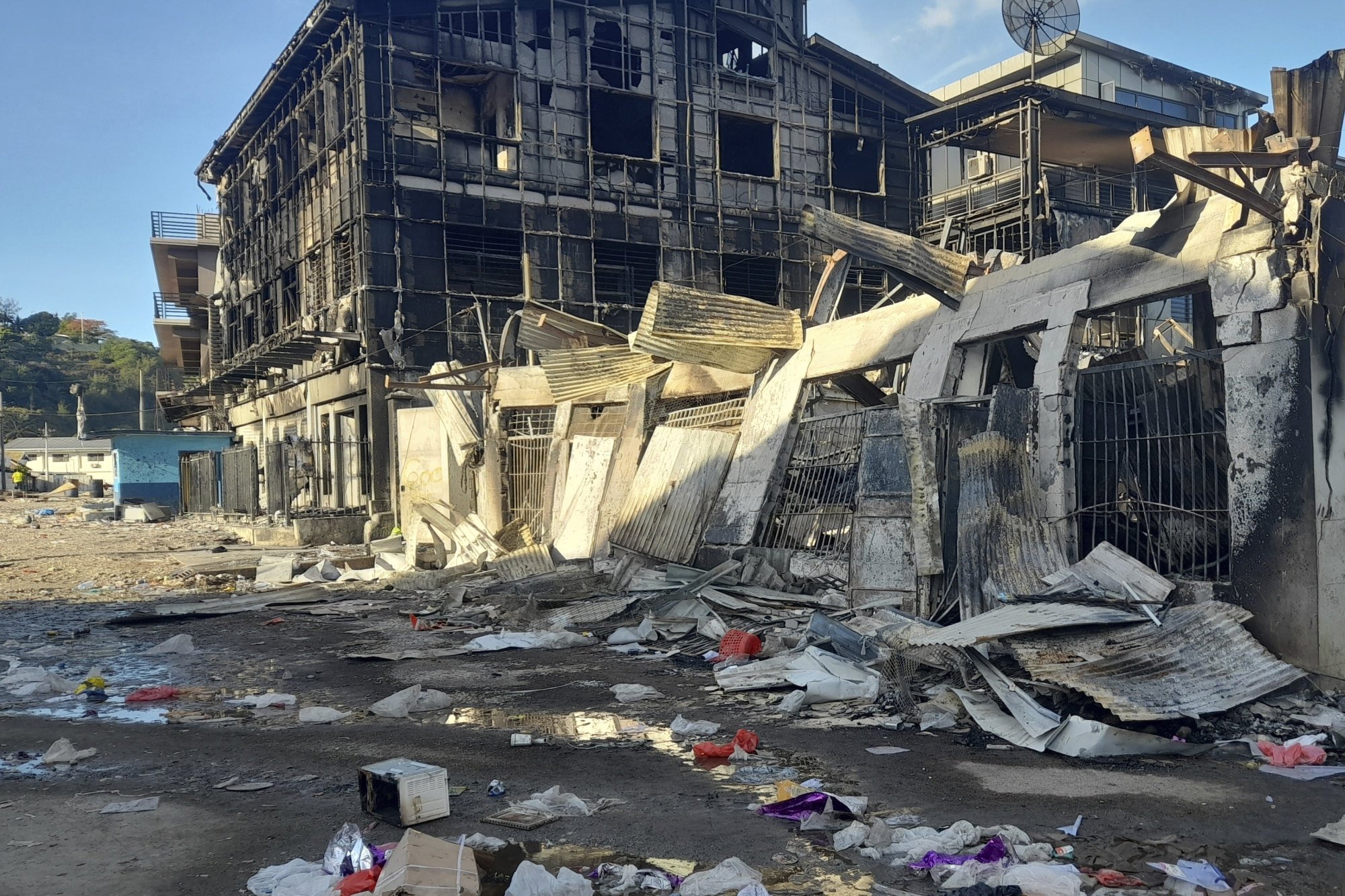 What started as a peaceful protest by a pro-Taiwan group turned into
riots
that left several shops in Honiara's Chinatown looted and hundreds of Chinese citizens homeless.
Under its existing security agreement with Australia, New Zealand and Papua New Guinea, Sogavare requested troops and police to help quell protests.
Soon after, China sent police to train local riot control forces for the first time.
In December Sogavare narrowly defeated a no-confidence vote.