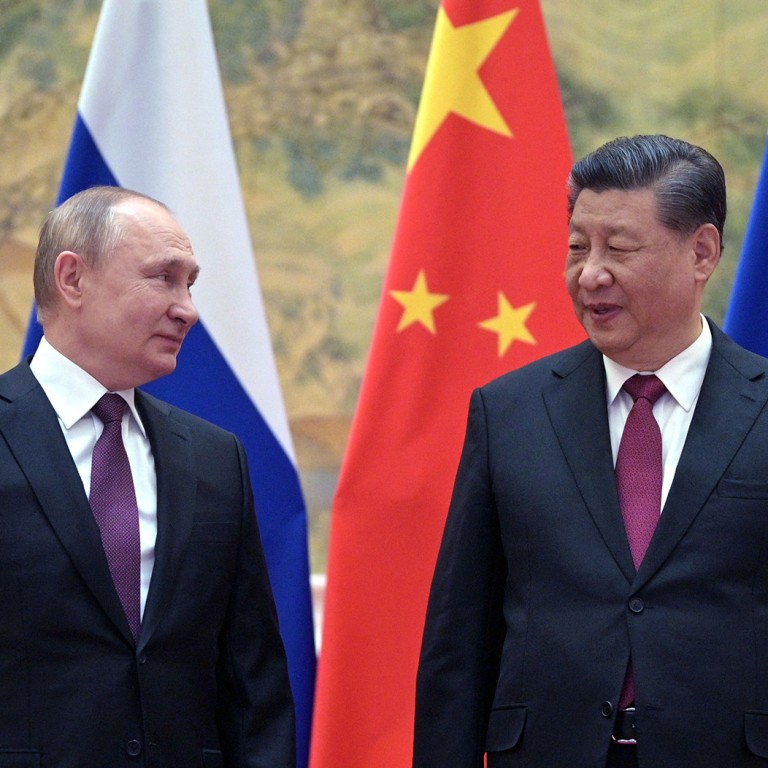 Ukraine war to accelerate geopolitical trends, including US-China confrontations
Among the consequences of Russia's invasion, analysts say, is a possibly serious erosion in China's influence and footprint in central and eastern Europe
'The domains of war are changing,' one analyst says, noting that several economic powers are set to use trade disputes to punish adversaries
Amid rising concern that Russia's invasion of Ukraine could spark a broader clash, analysts said on Monday that growing US-China confrontations over trade, technology and communications already amounts to a worrisome global conflict.
"The domains of warfare are changing," said Stewart Paterson, founder of the investment research firm Capital Dialectics and a fellow at the Hinrich Foundation, which co-sponsored the panel discussion with the Association of Foreign Press Correspondents in the United States.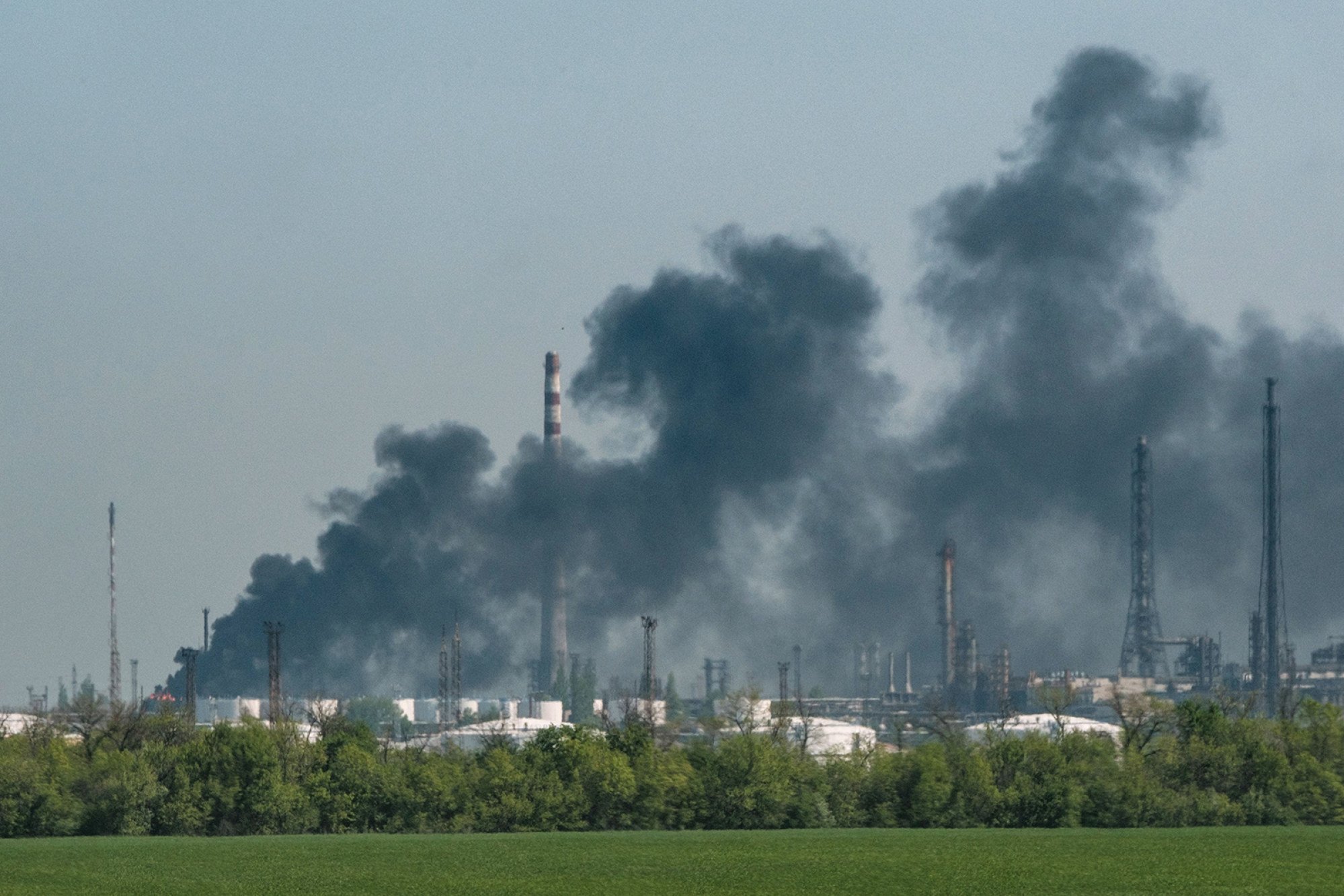 "So, I'll be controversial and I will say that World War III started about 20 years ago when China joined the WTO", referring to the World Trade Organization.
Trade and economics are traditionally framed as win-win exercises. But major economic powers are increasingly poised to use decoupling and supply-chain disruptions as weapons, denying their adversaries access to semiconductors, rare earth elements and other strategic goods.
"What we've seen in the last few years is an expressed willingness on the part of several great powers to use trade and economics in such a way that it is a lose-lose," said Paterson. "That is the definition of war, isn't it? You always suffer costs, but you're hoping that the cost is going to be higher for your opponent."
Analysts at the event said that Russia's February 24 invasion had accelerated economic, military and geopolitical trends expected to play out over the next decade.
Among the seismic shifts may be a serious erosion in China's influence and footprint in central and eastern Europe as thicker lines are drawn between democracies and authoritarian states.
China had prioritised these parts of Europe as an area of strategic importance, investing heavily in Ukraine, routing Belt and Road Initiative rail lines through the region and forming the 17+1 grouping of China and eastern European partners.
That grouping shrank to 16+1 after Lithuania left last year partly over a dispute involving its diplomatic ties to Taiwan, which Beijing considers a renegade province.
The evolving geopolitical situation "may very well end the 16+1, which was already in some kind of slumber format," said Ivana Karásková, founder of MapInfluenCE, a group that maps China's influence in central Europe.
"There have been two delegations from China recently touring central and eastern European countries on damage-control missions. They didn't grasp the changes which happened in EU over the past two years."
Beijing's decision to join Russia in blaming Nato's expansion for the invasion of Ukraine is alienating many countries that fear they could be attacked next. This follows regional disillusionment that Beijing was using divide-and-conquer tactics, rather than win-win economic benefits, in its 17+1 leadership, Karásková added.
China's willingness to condemn the North Atlantic Treaty Organization may estrange Europeans, but Beijing's message may be aimed further afield, among African, Latin American and Asian nations that have their own reasons for distrusting US-led Nato.
Beijing's enhanced ties and "no-limit" partnership with Moscow were laid out during a February 4 meeting between Chinese President Xi Jinping and Russian President Vladimir Putin, but their strategic interests have become increasingly aligned in recent years.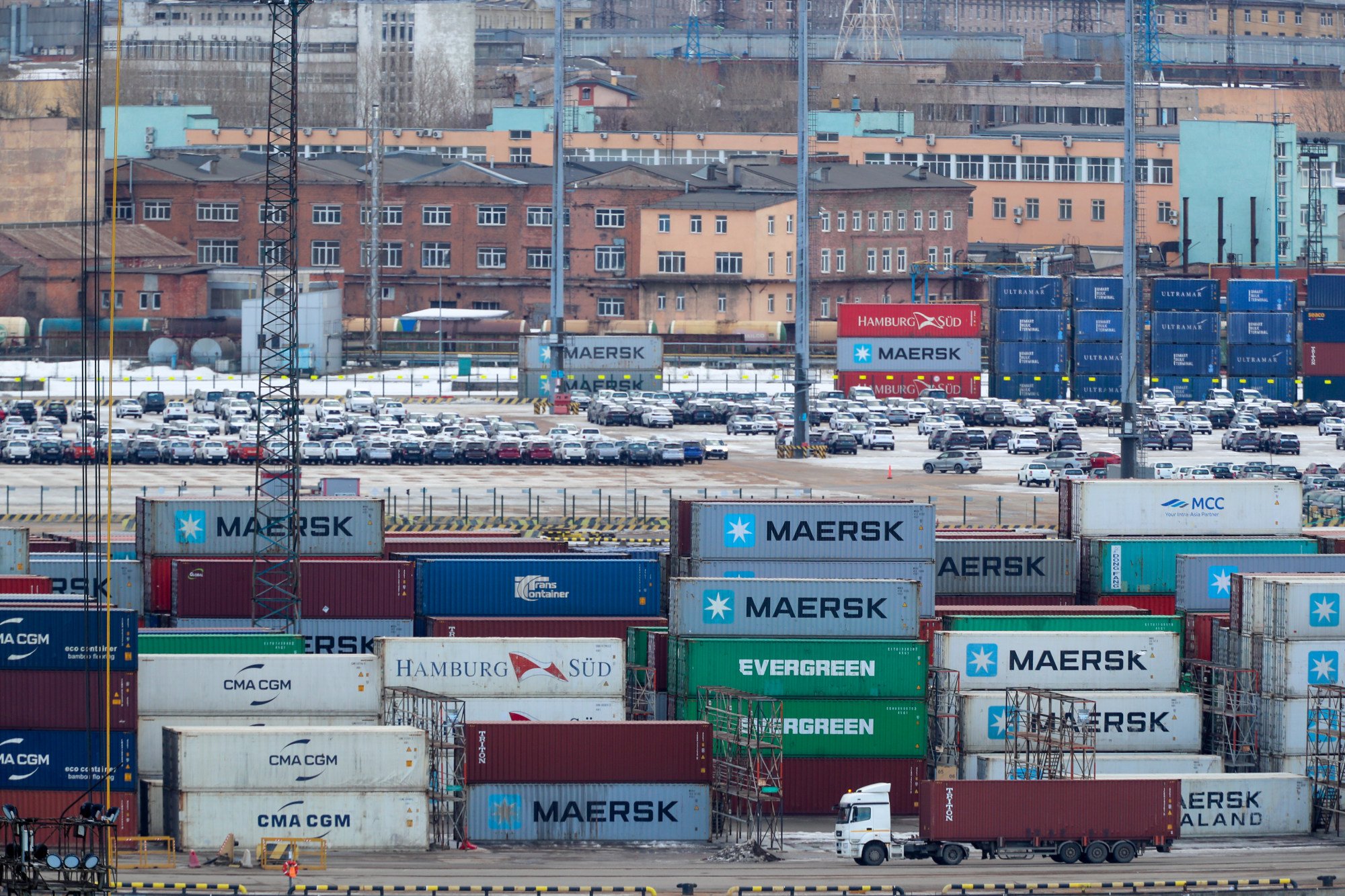 Both are wary of Western liberalism and US "hegemony", as well as regime change, and have complementary economic interests, said Thomas Graham, a fellow at the Council on Foreign Relations. Xi and Putin have met nearly 40 times since 2013, while trade between the two nations has doubled since 2015 to US$115 billion and is seen as growing to US$200 billion by 2024.
Russia exports energy and high-end weapons, while China is an eager importer. And both imports can be easily transferred overland, reducing Beijing's vulnerability to US naval blockade in the event of a conflict.
But Western analysts are divided over whether the partnership amounts to a relatively benign marriage of convenience or "something more sinister" involving the creation of an axis power further worsening the democracy-autocracy split, Karásková said.
Growing geopolitical polarity will put more strain on counties and multilateral organizations that have tried to remain relatively neutral to pick a side, analysts added.
The Association of Southeast Asian Nations (Asean) is a case in point, Paterson said. Singapore has sided with the US over Ukraine, other members like Laos and Cambodia lean toward China while the remaining democracies are trying to balance between Beijing and Washington.
"The war in Ukraine makes it far harder for countries to maintain that kind of neutrality," Paterson said.
Analysts also suggested that China's weaker economic outlook was of potential concern for the Chinese Communist Party, since it undercuts its view that foreign countries, and even Taiwan, would eventually fall in line as the nation's economic might grows ever greater.
China's GDP growth may be marginal this year. And even without the impact of Covid-19, the nation's protracted real estate crisis, huge local debt, changing demographics and the growing wariness of multinational companies in China doesn't bode well.
"Why this war is so badly timed from President Xi's perspective is that that economic narrative is falling apart and it couldn't have come at a worse time," said Paterson. "The party has been downplaying economic success as a source of legitimacy, precisely because they know they cannot depend upon it."
"And hence their more assertive foreign policy with regard to Taiwan and other areas and global institutions."
Despite its calls for technological independence, China remains heavily reliant on foreign multinationals, which generate some 40 per cent of its exports, analysts said. Europe has realised how dependent it is on Russian energy – and on Chinese trade fuelled by coal and Russian oil as the planet warms – which could increase the democracy-authoritarian divide.
"The war in Ukraine was really the big accelerant of this bifurcation, which I think was fairly inevitable anyway," Paterson said. "The reality of economics is that market-oriented economies don't trade well with command economies.
"And so there was always going to be an asymmetry and injustice in the economic relationship that ultimately was going to catch up with elites on both sides."