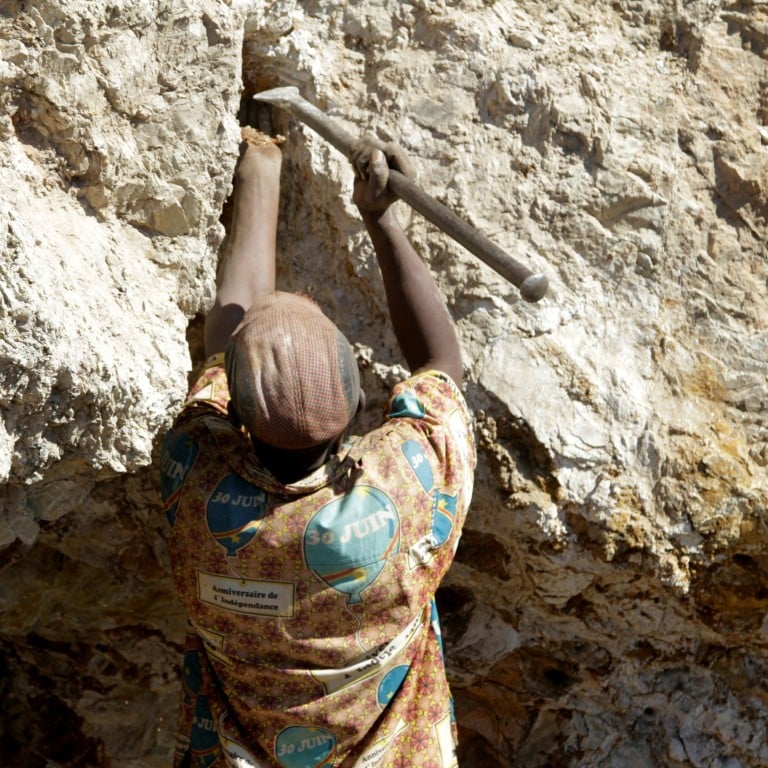 China-Africa trade rises in first quarter, though coming months may see a flattening
Bilateral trade rose 23 per cent to US$64.8 billion, compared to the same period in 2021, boosted by African exports of minerals and metals
But pandemic-related disruptions, like the lockdown in Shanghai, could limit activity in months ahead, analysts say
Trade between
China and Africa
rose 23 per cent to US$64.8 billion in the first quarter compared to the same period last year, boosted by increased imports of minerals and metals from the continent.
Chinese imports from Africa increased by 29.3 per cent to US$29.7 billion while exports to Africa rose by 18.2 per cent to US$35.16 billion during the first three months of 2022, according to China's General Administration of Customs data.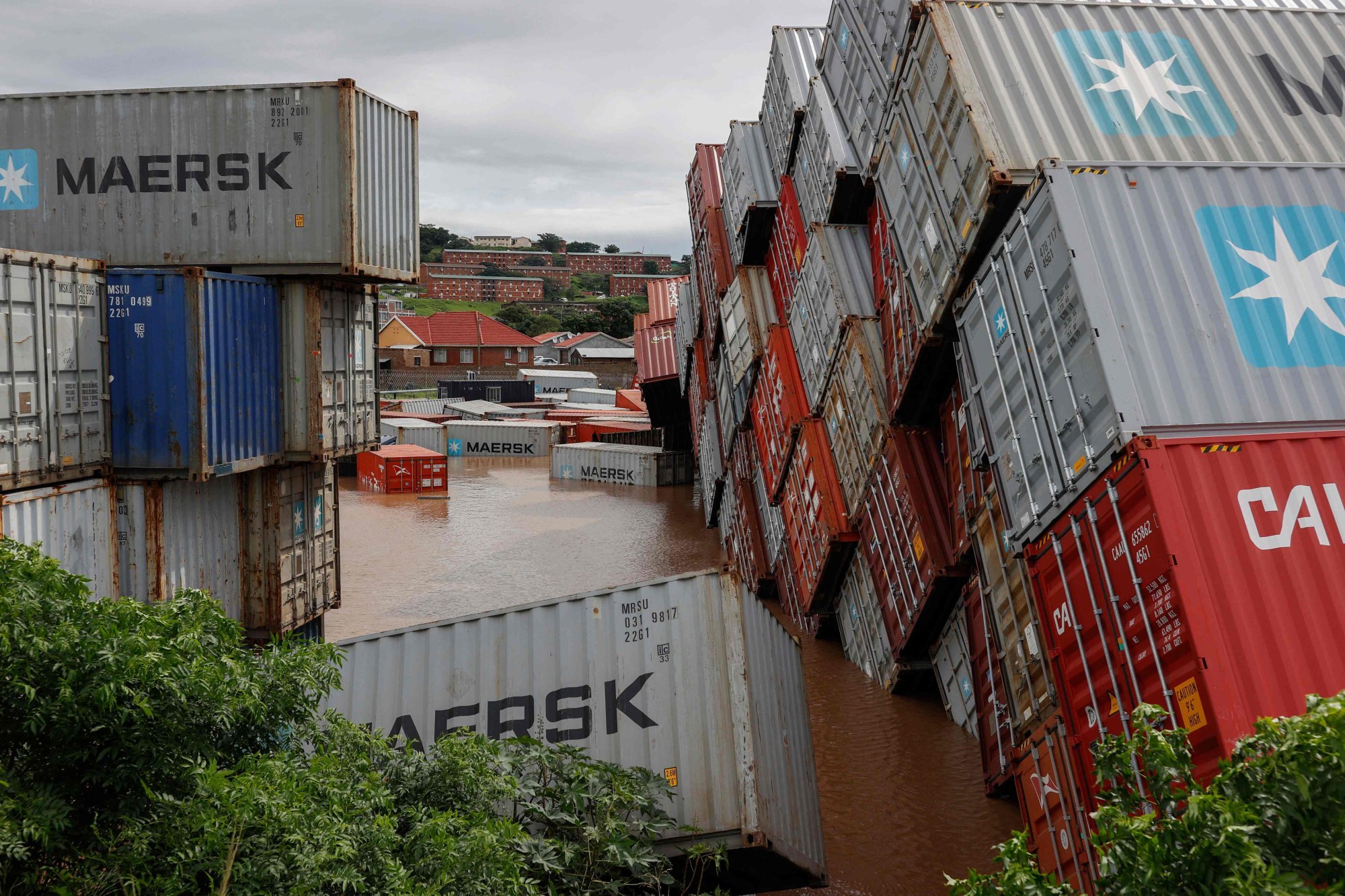 But pandemic-related supply chain disruptions from
lockdowns in Shanghai
and closure of Chinese ports may lessen trade numbers for subsequent quarters, analysts said.
Similarly, the recent
flood-related shutdown
of the Port of Durban in South Africa, where nearly a fifth of Africa-China trade passes through – especially minerals from the Democratic Republic of Congo (DRC) and Zambia – could hurt cargo flow as well.
In a Twitter post, the China Mission to the African Union boasted that "even under the backdrop of the Covid-19 pandemic, China-Africa trade has been resilient … which has surpassed the total value of US-Africa trade for 2021."
In the quarter, South Africa was the continent's biggest trading partner with China, trading goods worth US$12.3 billion, which was a 13.5 per cent growth year on year. China's imports, worth US$7 billion, consisted mainly of minerals and metals.
Other top trading partners include oil-rich
Angola
(US$6.5 billion) and the DRC (US$5.59 billion), where China sources most of its
cobalt
, an essential component of batteries for electric vehicles, smartphones, tablets and laptops. Two-way trade in Nigeria stood at US$5.45 billion and Egypt at US$4.9 billion.
According to Gracelin Baskaran, a development economist from the University of Cambridge, China's first-quarter GDP grew by 4.8 per cent year on year, the highest growth rate among major economies and imports and exports of goods grew 7.5 per cent and 13.4 per cent respectively.
"China's production of solar cells and new energy vehicles increased by 24.3 per cent and 140.8 per cent respectively, year on year," Baskaran said, adding that Africa's exports to China of key commodities such as cobalt, copper and lithium had enabled this.
For example, Baskaran said, Zambia is the world's biggest exporter of raw copper, and China is the biggest importer. The DRC is the biggest exporter of cobalt, China the biggest importer. As for lithium, three Chinese mining companies have recently bought controlling shareholdings in Zimbabwean lithium mines this year.
Teresa Nogueira Pinto, an African affairs expert, said that China has been Africa's top business partner for more than a decade. However, she said the recent surge in trade reflects an important shift in Beijing`s approach to the continent.
"The focus is now less on infrastructure and lending and more on trade," Pinto said.
"More than an increase in volume, we are witnessing the progressive diversification of African exports to China, as well as the expansion of e-commerce between China and some African countries."
During the full year of 2021, total trade between China and Africa reached US$254.3 billion, up 35.3 per cent year on year, among which, Africa exported US$105.9 billion of goods to China, up 43.7 per cent year on year, surpassing pre-pandemic numbers.
China has been Africa's largest trading partner for 13 consecutive years.
Covid-19 lockdowns in China are likely to affect trade numbers for the rest of the year. On the other hand, the Durban port has reopened after the flooding last month and is now functional.
Baskaran said, though, that while the port is close to fully operational, "the road damage resulting from the floods will also need to be fully repaired".
Pinto said that since the US administration of Barack Obama, Africa has lost standing in America's foreign policy strategy. She said that Washington approaches the continent mostly through a security perspective – in particular, the war on terrorism. Businesses – especially medium sized companies – find it difficult to navigate the risks associated with this environment.
But Baskaran said that US-Africa trade, while seeing some fluctuation, remained relatively stable over the last decade. Still, she noted, in comparison, "China-Africa trade has experienced high growth, largely on the back of minerals and metals. China-Africa trade has outpaced the growth of US-Africa trade".
Most Chinese exports to Africa are finished products – from textiles to electronics – while African sales to China are dominated by raw materials and unprocessed products, resulting in a trade surplus in China's favour.
To help balance the trade, Chinese President Xi Jinping promised in November to increase imports from Africa to US$300 billion in the next three years.
Xi told the Forum on China-Africa Cooperation that Beijing would open "green lanes" for African agricultural exports to China, and offer $10 billion in trade finance to support such exports.
A number of African countries have signed recent deals with China easing the export of African agricultural products such as chillies, cashews, sesame seeds and spices.
Tanzania began exporting soybeans to China in 2020, as Beijing sought to cut its reliance on the US and Brazil. Similar deals have been reached for ­avocados, tea, coffee and roses from Kenya, coffee and soybeans from Ethiopia, beef products from Namibia and Botswana, fruit from South Africa and coffee from Rwanda.
Legislators in the southern Chinese province of Hunan have already moved to enact Xi's "green lanes" pledge, approving regulations to boost trade with Africa. Additionally, a free-trade zone will be established to help develop Hunan's trading activity with African countries.