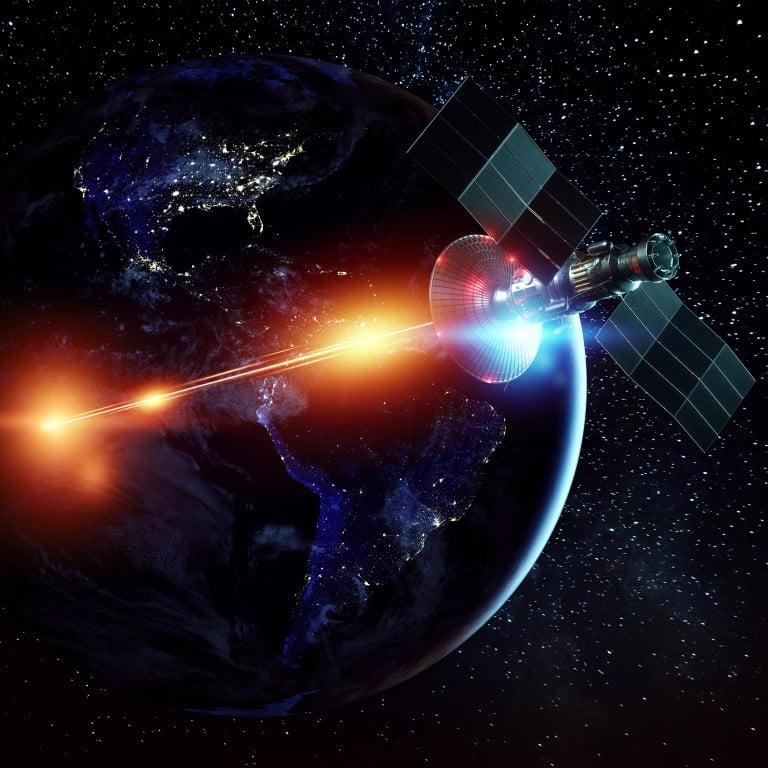 China warns US against attempts to dominate outer space
China's ambassador for disarmament affairs Li Song tells UN that an arms race in space would leave a 'sword of Damocles' hanging over the world
The US recently pledged to ban anti-satellite missile tests, but Li warned against using arms controls to secure an advantage over other countries
China has warned against attempts to dominate outer space or gain an advantage under the guise of arms control.
In a speech to a United Nations conference on outer space on Tuesday, Li Song, China's ambassador for disarmament affairs, said the origin of the
arms race in outer space
, which he called a "Sword of Damocles", lies in the attempts of superpowers to dominate outer space.
Li said preventing an arms race in outer space was an important condition for ensuring peace and the sustainable use of outer space, adding that no country should engage in great power competition in space but rather respond to threats through cooperation.
"The most important responsible behaviour in outer space is the promise of a superpower not to seek hegemony in outer space or seek to dominate outer space," Li said.
He said the touchstone for responsible behaviour was support for the negotiation of a new outer space control treaty.
Last month, the US announced it would not conduct anti-satellite missile tests, which Vice-President Kamala Harris said were "irresponsible" – citing Russia's destruction of an old Soviet satellite in November and China's anti-satellite missile test in 2007.
Regarding the US declaration, Li said China welcomes any arms control initiative that truly prevents an arms race in space, but opposes any attempt to expand a unilateral military advantage in the name of arms control.
"The US initiative does not mention the research and development, deployment and use of weapons, nor activities that threaten and disrupt normal operation of satellites, which makes it inadequate to respond to problems facing outer space," the ambassador said.
He said the draft Treaty on the Prevention of the Placement of Weapons in Outer Space and of the Threat or Use of Force against Outer Space Objects – jointly initiated by China and Russia – "addresses space security in a brief and effective way".
The treaty was first unveiled in 2008, but was greeted with scepticism in Washington, which feared it was part of a coordinated effort to curb its ability to develop advanced space capabilities.
Li called on other countries to stop blocking treaty negotiations.