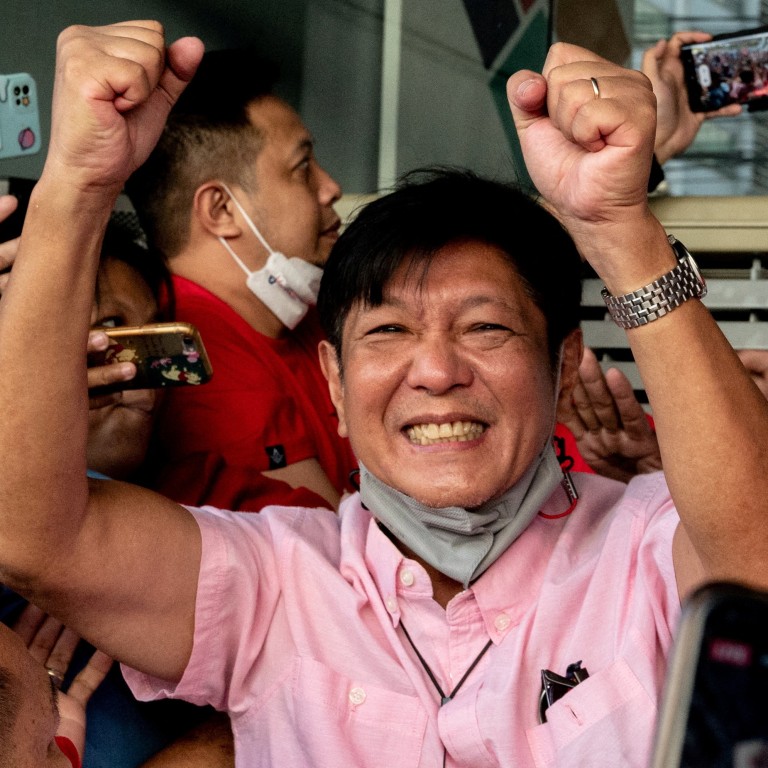 Chinese President Xi Jinping urges new Philippine leader Ferdinand Marcos Jnr to stick to independent foreign policy
The Chinese leader praised outgoing President Rodrigo Duterte, who has moved closer to Beijing, and said he hoped for 'continuity and stability'
The Marcos family has close ties to Beijing dating back to the time when the president-elect's father sent his wife and son to meet Mao Zedong
Xi said China is willing to strengthen strategic communication and coordination with the Philippines on major international and regional issues.
According to a readout from the Chinese foreign ministry he told Marcos: "I hope the Philippines can continue to uphold its independence and autonomy in foreign policy."
Xi spoke highly of the China-Philippine relationship over the last six years under the outgoing President Rodrigo Duterte, who tried to boost cooperation with China and put aside an international court ruling brought by Manila that rejected China's claims to almost all the waters of the South China Sea.
Duterte's administration was accused of human rights violations by the Philippines' traditional allies such as the United States, while China, its biggest trading partner, promised massive investment and provided help to some of his most controversial policies such as war on drugs.
"We have effectively managed our differences through dialogue and consultation, actively promoted practical cooperation in various fields and achieved fruitful results in bilateral relations," Xi said.
Xi promised "continuity and stability" towards the Philippines and pledged "active support and help" for the country's economic and social development, highlighting areas such as infrastructure, agriculture, energy, education, pandemic control and post-Covid recovery.
Duterte's daughter Sara was Marcos's campaign partner and won the separate election for vice-president by a huge margin.
Marcos, widely known as "Bongbong", said his new government would make Philippine-China relations a foreign policy priority and was willing to strengthen contacts at all levels and deepen cooperation in various fields such as trade and the economy, infrastructure, energy, culture and education, according to the readout.
"I am looking forward to a better and stronger future for Philippine-China relations, and I am ready to work with the Chinese side to continue … the development of Philippine-China relations," he said.
Xi referred to the visit during the call with the dictator's son and praised him as a "constructor, supporter and promoter" of the bilateral friendship.
Marcos responded by saying the Philippine people see China as one of their most important partners.
Zhuang Guotu, a professor and former dean of Xiamen University's Research School for Southeast Asian Studies, said China was paying close attention to the Marcos government's position on bilateral ties.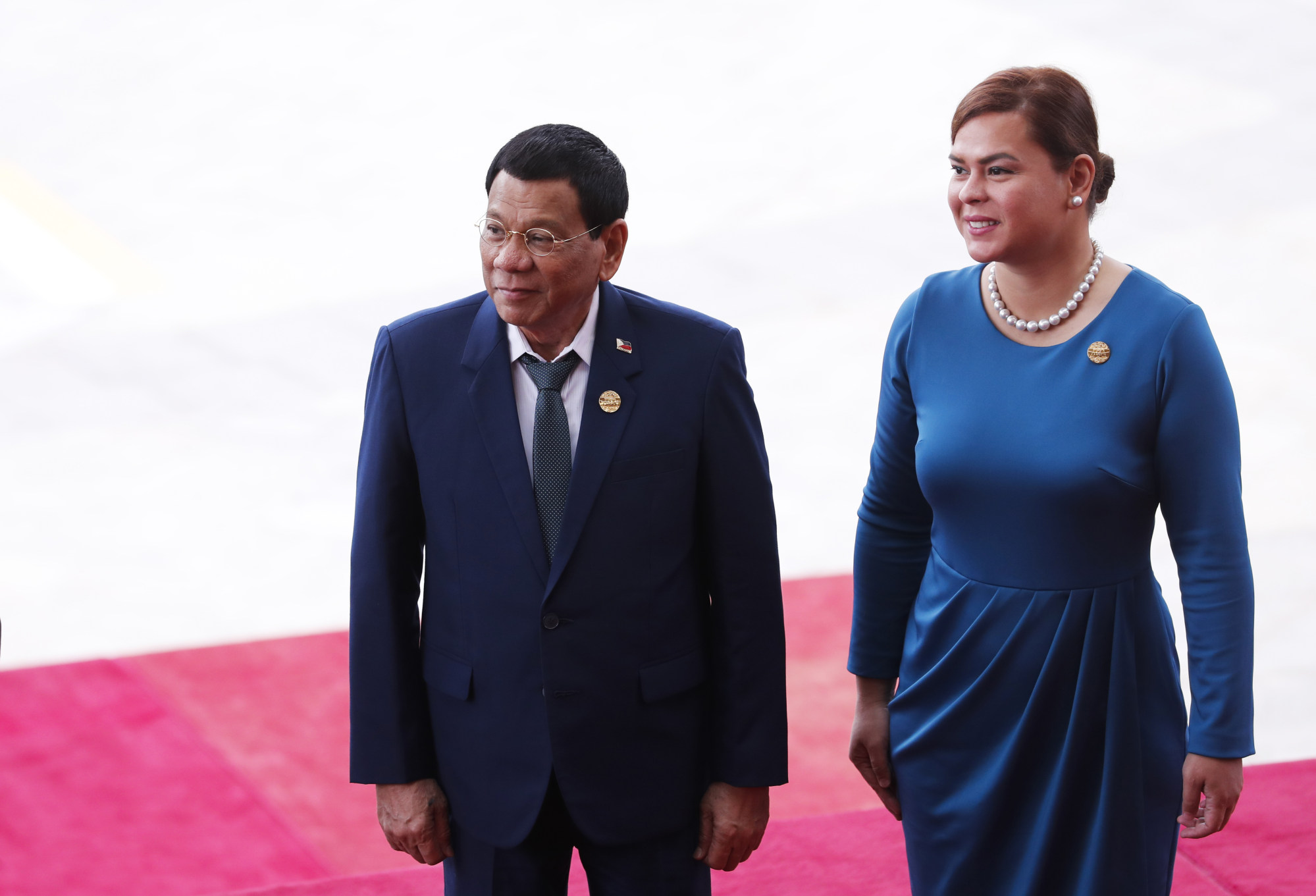 Zhuang said Washington has drastically changed its Asia-Pacific strategy – including an increased emphasis on security – and may look to Manila for support.
But Beijing is not concerned that relations will worsen under the new government, he argued, citing the Marcos family's ties to Beijing and China's status as the main Philippine trade partner.
"At this moment, [Xi is] emphasising that the Philippines needs to have an independent foreign policy unaffected by other large countries," he said.
Lucio Blanco Pitlo III, a research fellow at Asia Pacific Pathways, said Xi's remarks reflected China's hope that Marcos would emulate the current president's policy by allowing for engagement with Beijing on the economic and political fronts and dialogue on the South China Sea dispute, as well as a possible joint offshore oil and gas development in the contested waters.
"Policy continuity is in China's interest. Both sides can build on the momentum in the last six years, give full play and institutionalise platforms like a vice-ministerial level bilateral consultative mechanism and a joint coastguard committee to handle sea incidents and other related maritime issues," he said.
Beijing will also hope that both sides "will be able to prevent their sea spat from turning into crises that can draw rivals like the US into the fray" in the build-up to a major Chinese leadership overhaul later this year, Pitlo said.
"This may complicate its external environment at a crucial time in its domestic politics," he added.
Ngeow Chow Bing, director of the Institute of China Studies at the University of Malaya, said Xi's reference to independent foreign policy principally meant that the Philippines should "not be fully aligned with the US in the strategic sense".
He added that Duterte Snr's China policy "provided much room for the Philippines to improve relations with China notwithstanding the challenges in the South China Sea", Ngeow said.
Additional reporting by Bhavan Jaipragas and Jack Lau