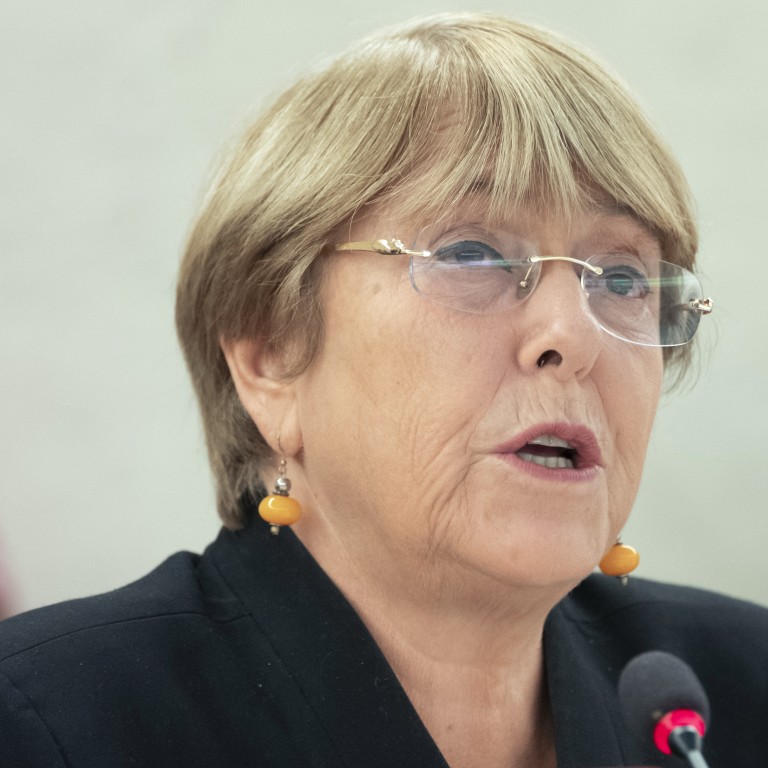 UN human rights chief's China visit confirmed, including Xinjiang
Michelle Bachelet will go to the far western region where Beijing is accused of human rights abuses
She will not have to undergo quarantine due to 'special arrangements for high-level visits by foreign dignitaries'
The UN human rights chief will imminently visit China for "six to seven days", with her Geneva office confirming the trip after years of negotiations.
Michelle Bachelet's trip will include a visit to
Xinjiang
, the far western region where the Chinese government has been accused of widespread persecution of Uygurs and other ethnic Muslims.
While a spokeswoman in the office said no exact date had been officially confirmed, Bloomberg earlier reported that it will take place next week.
UN human rights spokeswoman Elizabeth Throssell told the South China Morning Post the trip will last for six to seven days.
"The government of China has special arrangements for high-level visits by foreign dignitaries, so the high commissioner will not be required to undergo quarantine," she said.
"The high commissioner will be visiting Xinjiang and will meet with senior government officials," she added.
Bloomberg also reported that the Chilean will meet foreign diplomats in China during a virtual meeting.
Chinese foreign ministry spokesman Wang Wenbin on Wednesday said that "China welcomes Ms Bachelet … to visit China and Xinjiang in May. We will release relevant news in due course".
While Bachelet will not need to undergo quarantine, her
advance team of five
– which arrived in the southern city of Guangzhou last month – had to endure 17 days of hotel isolation upon entering the country last month.
Bachelet had been negotiating with Beijing since September 2018 for a visit to Xinjiang, where some 1 million mainly Uygur Muslims are alleged to have been held in mass detention camps. China rejects all such claims and calls them politically motivated.
In March, the former Chilean president announced that she had "recently
reached an agreement
with the government of China for a visit" in May, including to Xinjiang.
The parameters of a visit were a stumbling block for years, with Bachelet's office repeatedly insisting that she would require "unfettered, meaningful access, including unsupervised interviews with civil society".
In January, the
Post
reported that
China had approved a visit
following the Beijing Winter Olympics in February, provided the trip was "friendly" in nature and not framed as an investigation.
Beijing also insisted that Bachelet's office hold off on publishing a report into Xinjiang ahead of the Games, as had been requested by Washington, sources said at the time.
Throssell confirmed that the report would not be released before the visit, despite pressure from civil rights groups.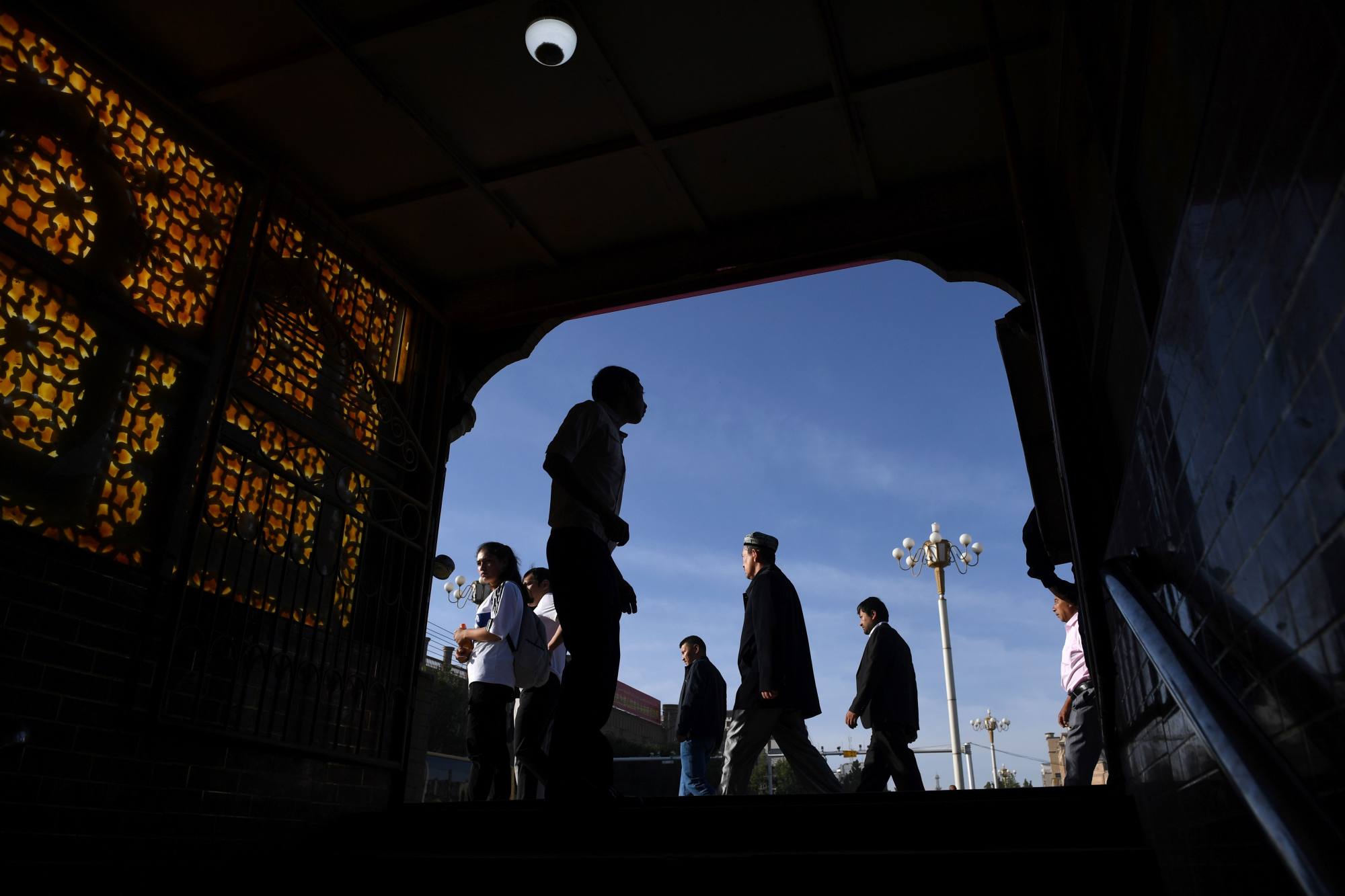 It will make Bachelet the first United Nations high commissioner for human rights to visit China since 2005, but activists are concerned that she is "walking into a propaganda minefield laid out by the
Chinese Communist Party
".
"Without any assurances that her office has secured meaningful and unfettered access, the undersigned organisations are calling for an immediate postponement of the trip," read a letter signed by a coalition of more than 200 activist groups earlier this month.
They called for Bachelet to visit Inner Mongolia, Tibet and Hong Kong, and to release the report.
"Proceeding with the visit under such ill-negotiated terms and without adequate briefing from those affected by China's human rights violations, Ms Bachelet risks jeopardising a rare opportunity for independent human rights monitoring and grants Beijing yet another opportunity to further whitewash its repression," the letter read.