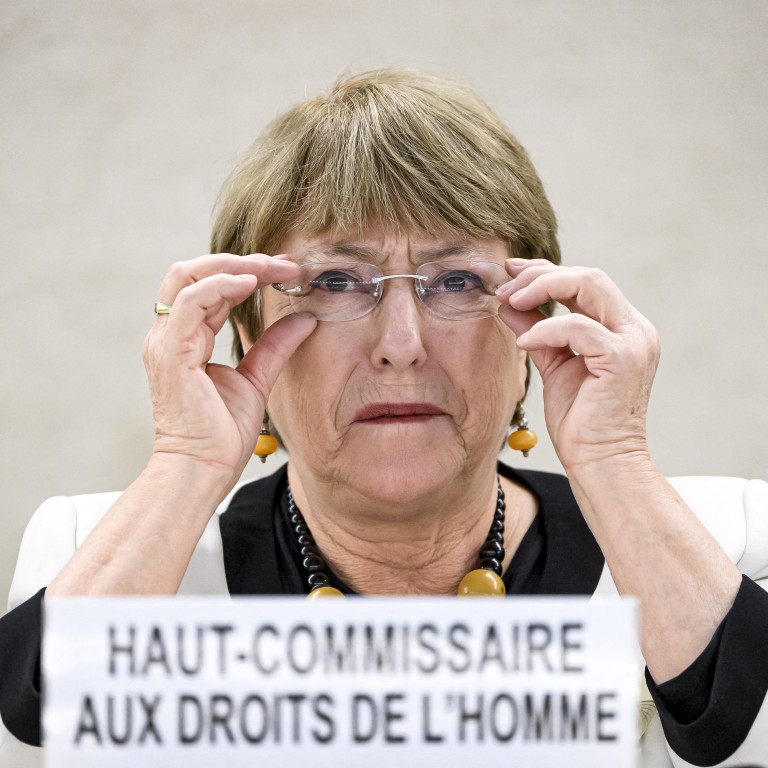 UN human rights chief to visit China for six days next week
Chinese foreign ministry says Michelle Bachelet will visit the country from Monday to Saturday but does not give further details
She will meet high-level officials, civil society groups and academics, and go to Kashgar and Urumqi in Xinjiang, according to her office
Michelle Bachelet will travel to China for six days next week – the
first visit to the country
by a United Nations human rights commissioner since 2005.
China's foreign ministry and Bachelet's office both announced the trip on Friday.
Foreign ministry spokesman Wang Wenbin said in a brief statement that Bachelet would visit from Monday to Saturday at the invitation of the Chinese government, without giving further details.
According to a statement released by Bachelet's office, she will meet a number of high-level officials at the national and local levels, as well as civil society organisations, business representatives and academics. Bachelet will also deliver a lecture to students at Guangzhou University.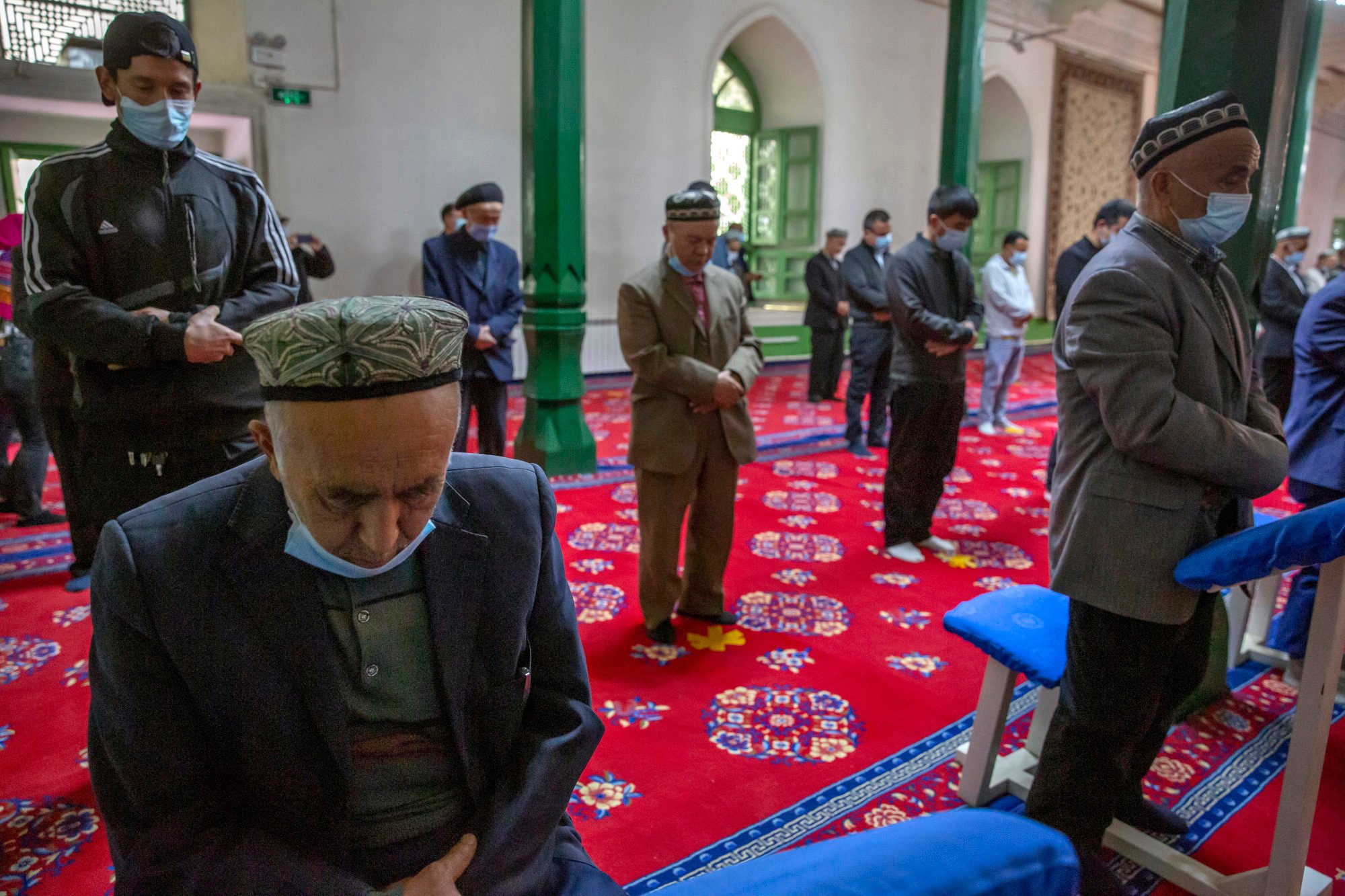 The UN human rights chief will also visit the cities of Kashgar and Urumqi in
Xinjiang
, the far western region where the Chinese government has been accused of widespread human rights abuses, including persecution of Uygurs and other ethnic Muslims.
"At the end of her mission, Bachelet will issue a statement and is scheduled to hold a press conference on 28 May," the UN statement said.
A five-member advance team from the commissioner's office
has been in China for almost a month
to prepare for Bachelet's visit. The team arrived in Guangzhou in late April, holding virtual meetings during the quarantine period required under China's Covid-19 travel rules. Once they had completed the quarantine, the team visited Xinjiang to make preparations for Bachelet's trip, according to the UN statement.
UN human rights spokeswoman Elizabeth Throssell told the South China Morning Post earlier that, unlike the advance team, Bachelet will not be required to undergo quarantine when she arrives due to Beijing's special arrangements for high-level visits by foreign dignitaries.
Human rights activists and organisations have expressed concerns over Bachelet's trip, saying she would be "walking into a propaganda minefield laid out by the Chinese Communist Party".
After the visit was announced, Human Rights Watch said it would achieve little and it might become a "public relations stunt".
"The Chinese government is committing human rights violations on a scope and scale unimaginable since the last time a high commissioner visited in 2005, partly because there is no fear of accountability," said Sophie Richardson, China director at Human Rights Watch. "The high commissioner needs to work to end, not enable, that perception.
"It defies credibility that the Chinese government will allow the high commissioner to see anything they don't want her to see, or allow human rights defenders, victims and their families to speak to her safely, unsupervised and without fear of reprisal," Richardson said.
"Bachelet's legacy as high commissioner will be measured by her willingness to hold a powerful state accountable for crimes against humanity committed on her watch."