Taiwan
Get more with myNEWS
A personalised news feed of stories that matter to you
Learn more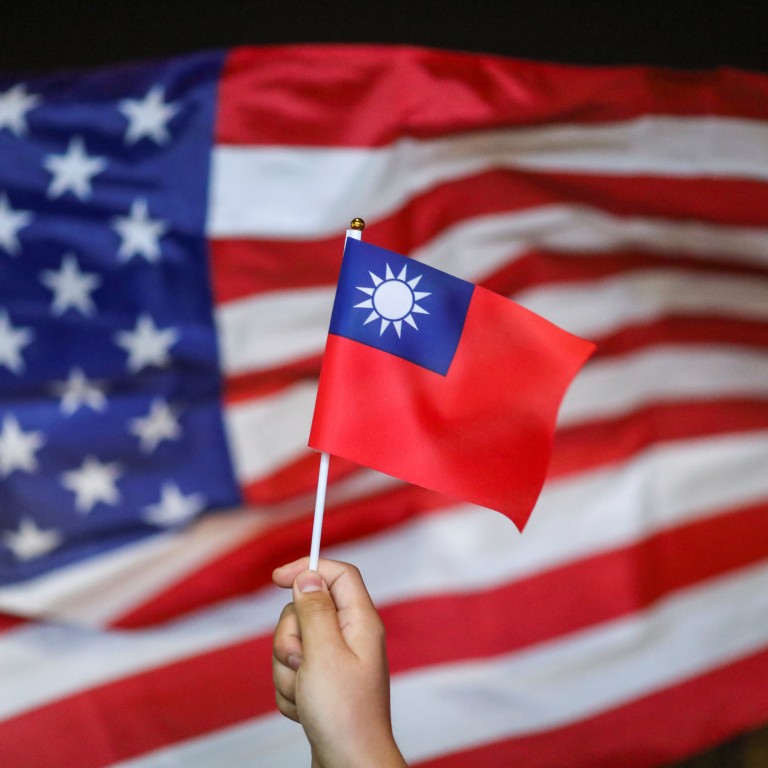 Top US trade official meets with Taiwanese minister to explore deepening ties
US Trade Representative Katherine Tai and Taiwanese Minister-Without-Portfolio John Deng talk in Thailand about expanding economic relationship
Session comes during a week of moves by Washington to strengthen ties with Taipei
The top US trade negotiator met with a Taiwanese official in Bangkok on Friday to discuss ways to strengthen Washington's economic relationship with Taipei.
It was the latest signal just this week of the ever-closer ties between the US and the self-ruled island, and it came as US President Joe Biden was travelling to South Korea and Japan – a trip that observers say is meant to bring the US and its allies closer together in the increasingly tense competition with Beijing.
During his trip, Biden is expected to unveil a new US-led economic organisation in Asia called the Indo-Pacific Economic Forum (IPEF), and his administration has faced intense bipartisan pressure from Congress to include Taiwan in the group.
Both parties in Washington have urged the administration to offer more support to Taiwan on the economic front and also strengthen its ability to defend itself from a possible invasion from mainland China. Beijing views the island as a rogue province, and has not ruled out the use of force to take it under its control.
In their meeting on Friday, US Trade Representative Katherine Tai and Taiwanese Minister-Without-Portfolio John Deng discussed Taiwan's participation in multilateral economic institutions like the Asia-Pacific Economic Cooperation forum and the World Trade Organization, Tai's office said, as well as growing economic ties between Washington and Taipei.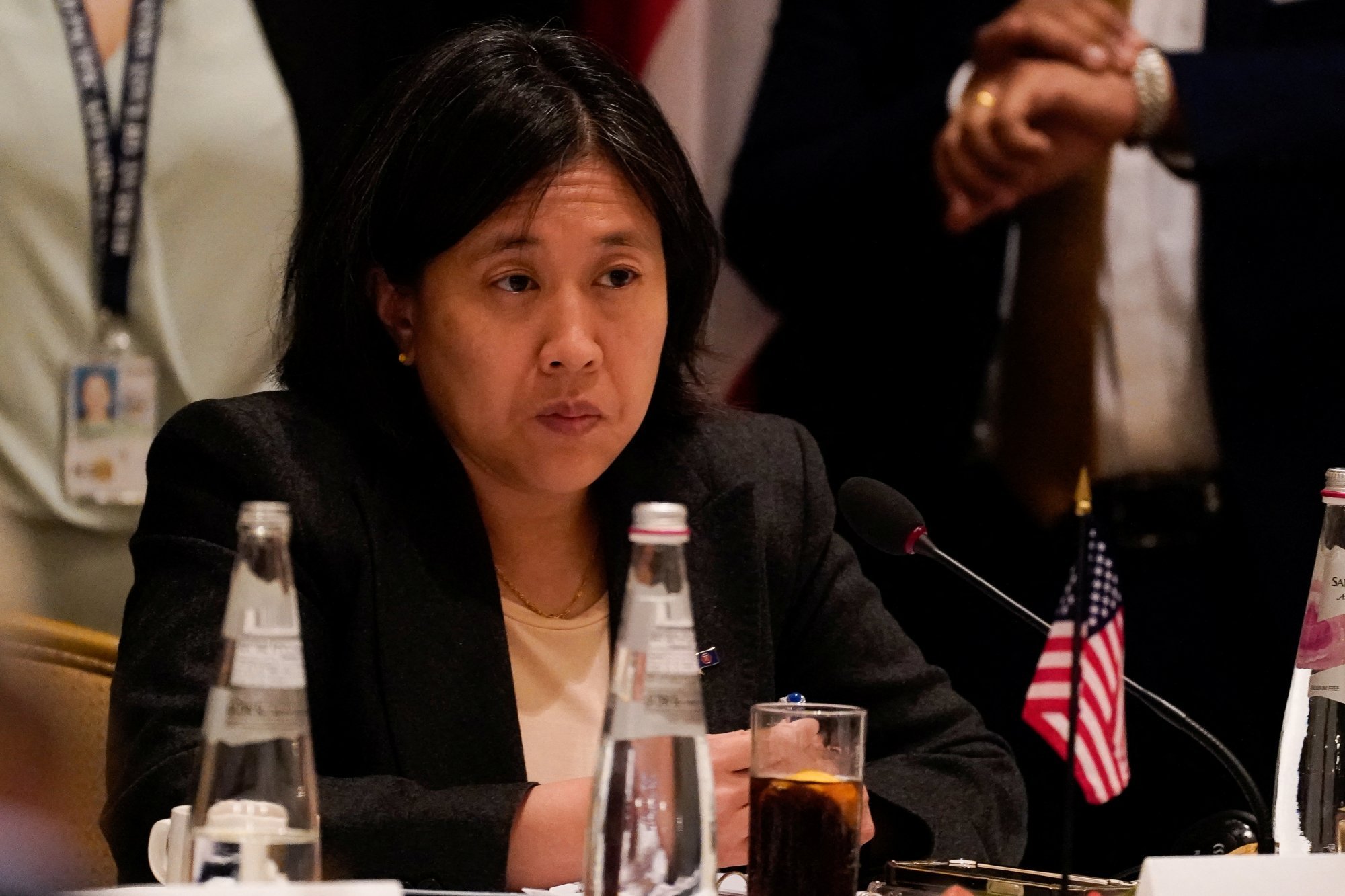 They "directed their teams to explore concrete ways to deepen the US-Taiwan trade and investment relationship and to meet again in the coming weeks to discuss the path forward," Tai's office said.
"They emphasised the role of strong labour and environmental standards in promoting economic growth," it said. "They also discussed the importance of supply chain resilience and traceability and their shared commitment to combating forced labour."
Their meeting came just a week after Biden signed a new law that requires his administration to develop a strategy to bring Taiwan back as an observer in the World Health Assembly – one of many multilateral bodies that, under pressure from Beijing, has blocked Taipei's participation.
On Wednesday, 52 US senators wrote to Biden urging him to include Taiwan in IPEF.
It remains unclear whether the administration will ultimately include Taipei, or how Congress might react if it does not.
Wendy Cutler, a former acting deputy US trade representative, said that Friday's meeting between Tai and Deng "underscores the commitment of the administration to strengthen trade ties with Taiwan".
But she added: "Noticeably absent from the readout, however, is discussion of IPEF – which suggests that Taiwan will not be a participant."
Tai's meeting with Deng was held under the auspices of the American Institute in Taiwan (AIT) and the Taipei Economic and Cultural Representative Office in the United States (TECRO) – the two sides' de facto embassies.
The US has not had formal relations with Taiwan since 1979, when Washington transferred diplomatic recognition to Beijing.