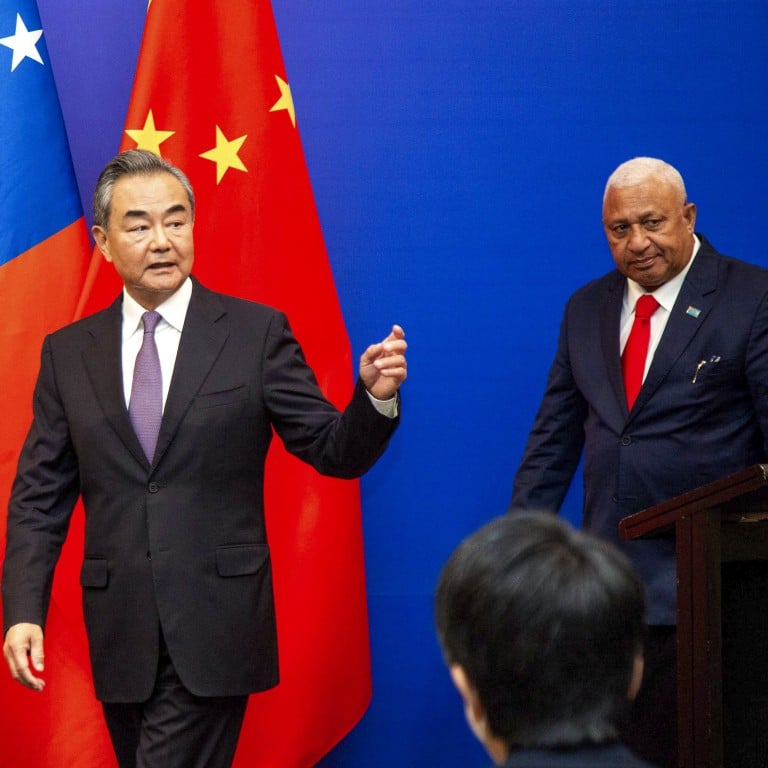 China responds to Pacific island rejection with paper on 'mutual respect and common development'
Pacific nations failed to reach consensus on a Chinese deal that reportedly included cooperation in law enforcement and cybersecurity
Fijian PM says geopolitical point-scoring means little to anyone whose life or livelihood is threatened by rising sea levels, the pandemic or rising prices
The document – "China's Position Paper on Mutual Respect and Common Development with Pacific Island Countries" – was published hours after a virtual summit on Monday between Chinese Foreign Minister Wang Yi and his counterparts from 10 Pacific nations, as part of Beijing's latest push for greater influence in the strategically important region.
However, in a setback to Beijing's efforts, the Pacific island nations failed to reach consensus over the
Chinese deal
that reportedly included cooperation in law enforcement and cybersecurity.
In the long document, China proposed to work together with the region on everything from alleviating poverty and expanding bilateral trade to protecting marine ecology and tackling climate change.
It also listed 24 actions Beijing said it was willing to take "on the basis of friendly consultations with the island countries", which included holding regular meetings of foreign ministers and appointing a special envoy for Pacific island countries.
China would continue to send agricultural experts and help train climate change specialists for the Pacific nations. It also had plans to launch an emergency supplies reserve in the region.
Chinese airlines would be encouraged to launch flights with the nations "after the Covid-19 pandemic is effectively under control", it said, adding that Chinese medical teams would be deployed to the Solomon Islands and Kiribati.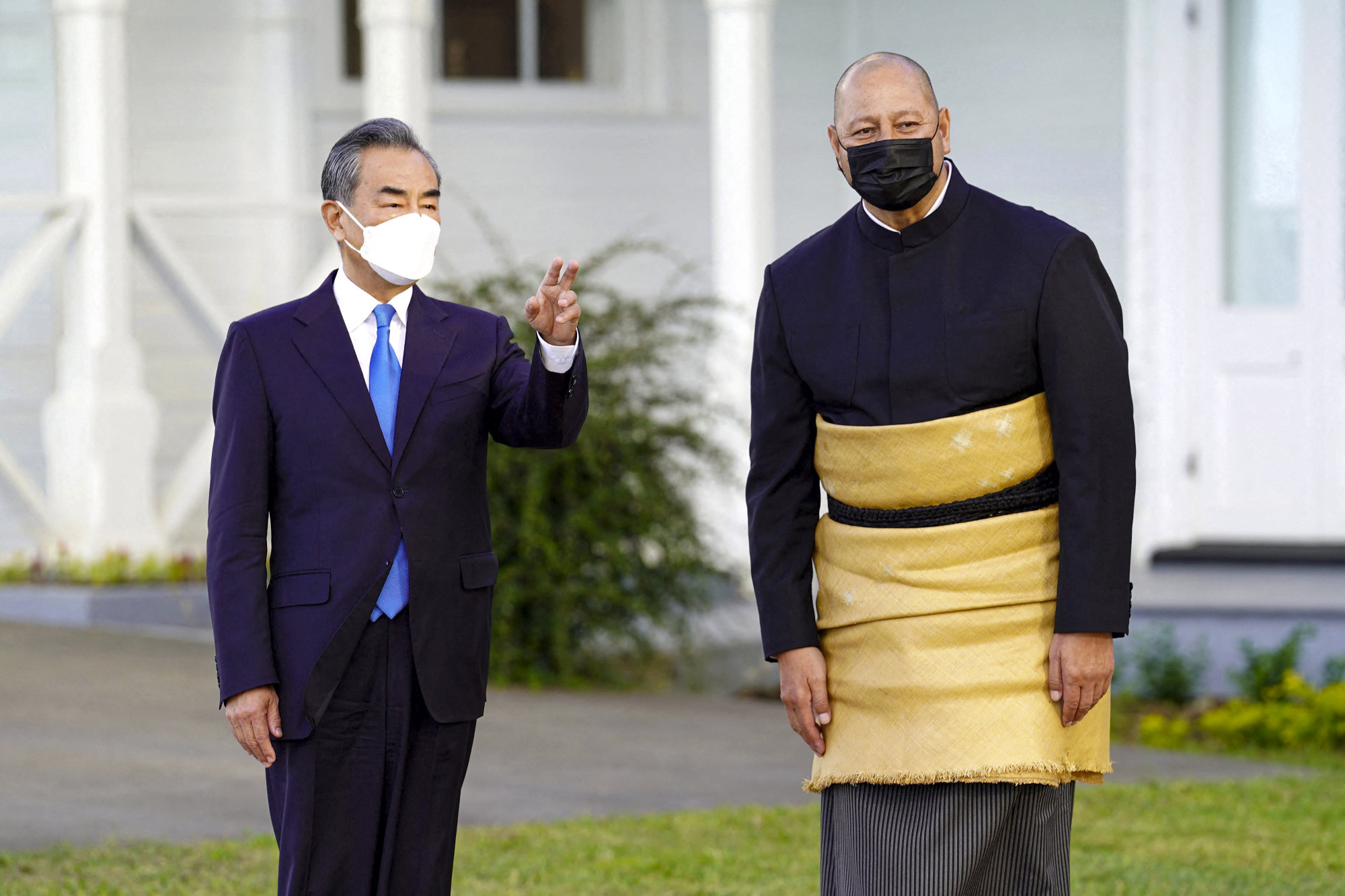 Without giving details, China said it would continue to provide "donations" to the Pacific Islands Forum, the region's premier political and economic policy grouping with 18 members, including countries with
diplomatic ties with Taipei
, not Beijing.
But the Chinese proposals did not mention joint law enforcement or cybersecurity cooperation or the setting up of a free-trade area – controversial issues covered in a reported leaked draft communique that has drawn scrutiny from some local officials who fear the region may be dragged into geopolitical confrontation, with the sovereignty of Pacific island nations undermined.
After the summit on Monday, Wang – who was midway through a whirlwind trip visiting eight countries in 10 days – told reporters in Suva that China and Pacific island nations had reached agreement in certain areas and that the two sides would "continue to have ongoing and in-depth discussions and consultations to shape more consensus".
In a separate statement, Wang described China as "old friends to the Pacific island nations who have known each other for many years" and said China would "work together to safeguard the legitimate rights and interests of developing countries, especially small and medium-sized countries".
"China will continue to provide assistance to the island countries without any political conditions to enhance their independent development capacity," Wang said after Monday's summit, according to a Chinese statement.
Some regional leaders said they called for a delay because they needed more time to make a decision.
"We have not made a decision as we did not have enough time to look at it," Samoan Prime Minister Fiame Naomi Mataafa was quoted as saying by Samoan news service Talamua.
Dalton Tagelagi, premier of Niue, also issued a statement late on Monday, saying his country needed more time to consider the arrangement with China because it covered regional strategic interests.
"We would like time to consider how the arrangement with China will support existing regional plans to ensure that our priorities are aligned and will be beneficial for all of us for regional prosperity," Tagelagi said.
Earlier, Fijian Prime Minister Frank Bainimarama said the Pacific was "putting consensus first".
"Geopolitical point-scoring means less than little to anyone whose community is slipping beneath the rising seas, whose job is being lost to the pandemic, or whose family is impacted by the rapid rise in the price of commodities," Bainimarama said.
Sitting in the centre of the Pacific Ocean, the island countries have maintained long-standing ties with the US since World War II, while China in recent years has been stepping up engagement with the region, largely through funding infrastructure.
In Suva on Monday, Wang took aim at the US-led
Indo-Pacific Economic Framework
, which was announced by US President Joe Biden a week ago and which Fiji had just decided to join.
Wang said the US was trying to politicise everything, including global trade, and the initiative – now an economic arm of Biden's Indo-Pacific Strategy to counter China's influence – would be doomed.
"The US is in fact trying to use its own standards and rules to box in other countries, and is creating a separate set of rules outside the multilateral trading system, of which the WTO [World Trade Organization] is the cornerstone," Wang said.
"Such an approach goes against basic economic laws, puts shackles on the free market and runs counter to the trend of economic globalisation, which is interoperable and complementary and will, I fear, go nowhere."
Additional reporting by Reuters