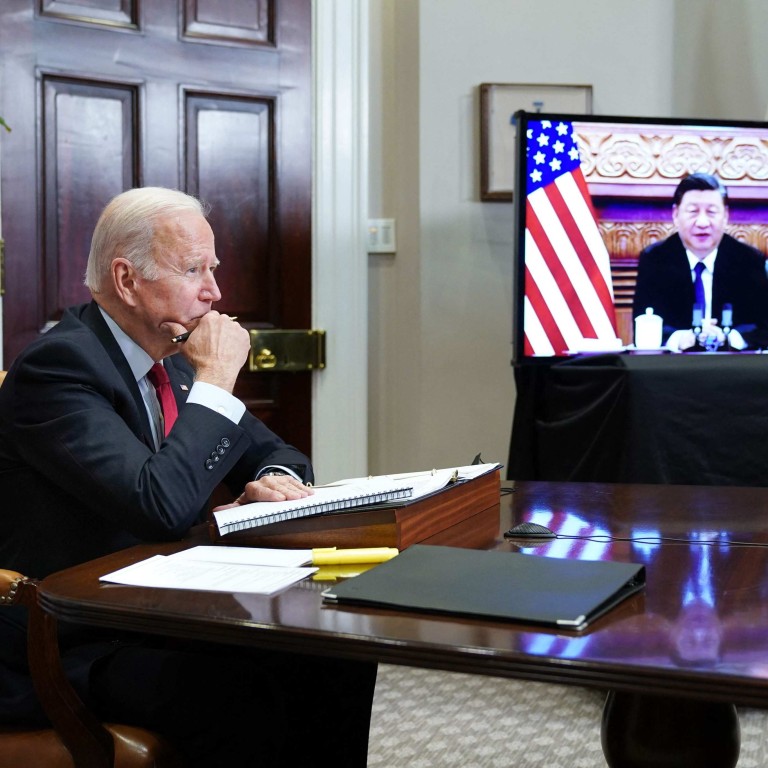 China should give up 'illusion' of avoiding US rivalry, Beijing think tank says
Ukraine war fallout has heightened risks of all out US-China military confrontation, Renmin University think tank warns
China should prepare for the worst, but seek bilateral cooperation to avoid it, institute urges in recent report
China should give up the "illusion" of avoiding competition with the United States, and even be prepared for the
worst-case scenario
of possible military conflict, a Chinese think tank has advised, while also urging Beijing to seek ways to reduce tensions.
The Chongyang Institute for Finance Studies at Renmin University said the war in Ukraine had intensified US worries about and strategy against China, heightening the risk of an "all out" confrontation between the two major powers.
"To respond to US President Joe Biden's all-out competitive offensive, China should give up its illusions, and make every effort to guard against the possibility of a final showdown of high-intensity military
confrontation
," the institute said in a report released on Sunday.
However, while adapting to the spike in bilateral tensions, China should also take the initiative to shape ties with the US and seek "the possibility of cooperation between the two nations", the report urged.
It noted that the US had stepped up its strategy to "contain China" following Russia's invasion of Ukraine in late February, moving to strengthen ties with regional allies and selling arms to Taiwan, which Beijing regards as a breakaway province that can be taken by force.
"The conflict between Russia and Ukraine has exacerbated the strategic anxiety of the United States towards China. The United States has begun to accelerate the build-up of comprehensive strategic competition with China," it pointed out.
A joint statement released after the May 24 meeting did not explicitly name China, but referred to the militarisation of "disputed features" and the use of coastguard vessels to disrupt offshore resource exploitation by other countries – a concern shared by nations involved in maritime disputes with Beijing.
The risk of decoupling was also heightened, it warned, with the US and its allies possibly stopping technology supplies to China and reducing reliance on Chinese products.