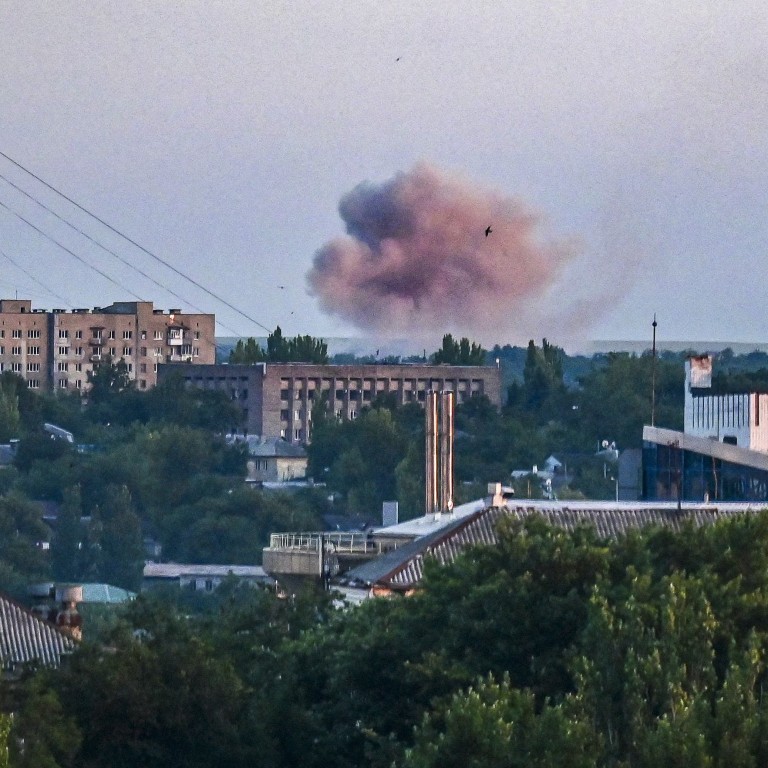 China still backing Poland gateway plan despite impact of Ukraine war
Foreign Minister Wang Yi tells Polish counterpart Zbigniew Rau he hopes for closer economic ties 'despite the volatile international situation'
But Beijing's refusal to condemn Russia's invasion of Ukraine risks undermining plans to develop relations with Central and Eastern Europe, analysts warn
China and Poland have pledged to develop their economic relationship despite their clear differences over the war in Ukraine.
In a video call on Friday, Chinese Foreign Minister Wang Yi told his Polish counterpart Zbigniew Rau that China hoped to make the country a gateway to Central and Eastern Europe and promised to explore the establishment of a two-way warehousing, logistics and distribution system.
Wang also said Beijing wanted to maintain sound and stable development of relations despite the "turbulent and volatile international situation", according to a statement from the foreign ministry.
He also promised that China would "continue to play a constructive role, in our own way" in Ukraine and accused the United States of using the conflict to "smear and suppress" China.
Poland, one of Ukraine's strongest supporters following the Russian invasion, and China have voted differently at the United Nations on condemning Moscow's actions.
A statement from the Polish foreign ministry said Rau had called for the strongest condemnation of Russia's invasion and for countries' sovereignty and territorial integrity to be respected.
He also called for more transparency about admitting Polish goods into China and for Polish firms to be given a greater role in operating rail links with China, warning that the growing trade deficit with China, the world's largest exporter, was the "main problem in bilateral relations".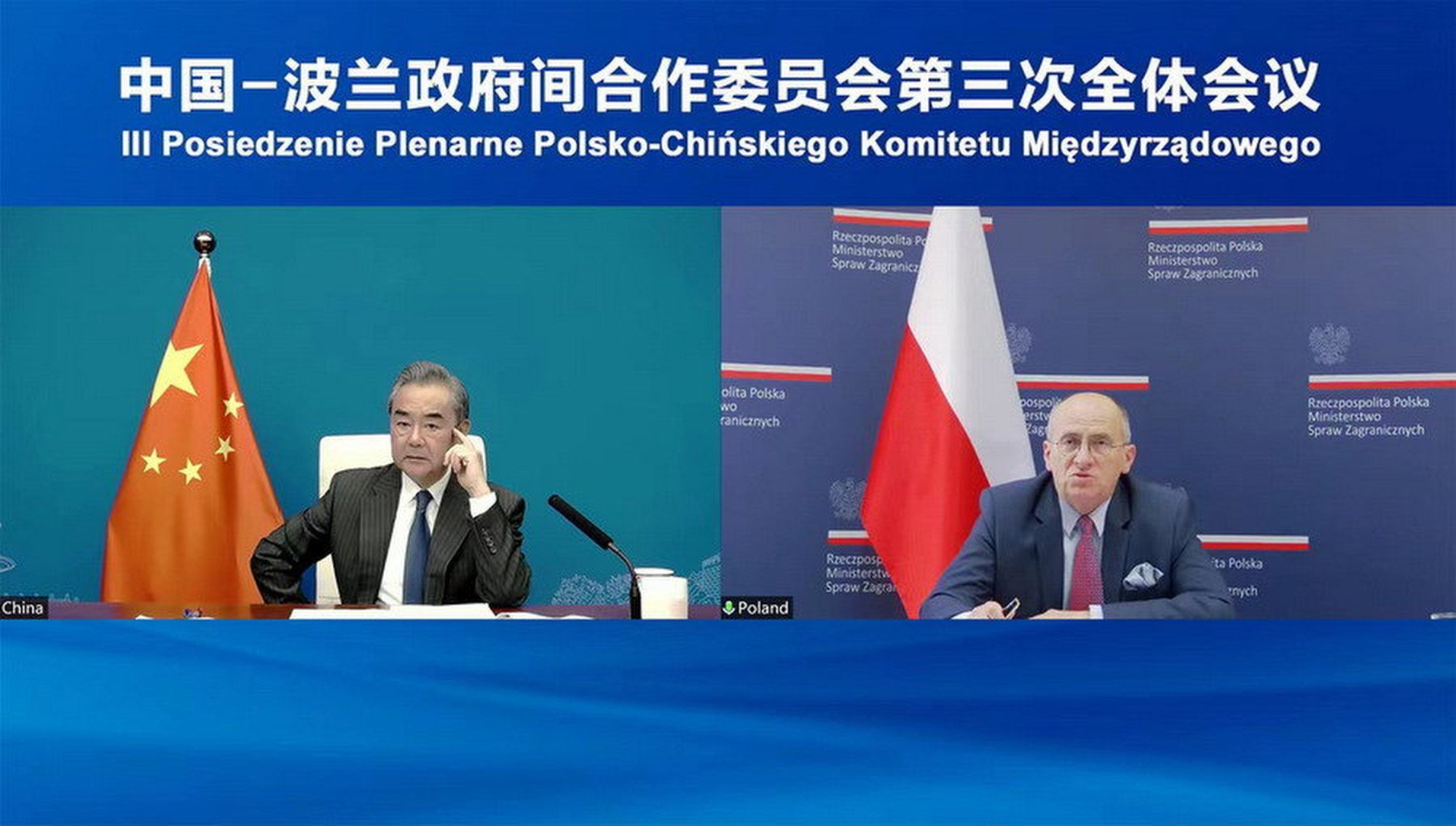 The Chinese statement also said that Rau had told Wang that Poland supported stronger cooperation between China and the European Union and was willing to act as a gateway.
Beijing is struggling to revive the 16+1 trade grouping it set up to deal with both EU and non-EU states in Central and Eastern Europe, but analysts have warned that its stance on Ukraine risked undermining these efforts.
It will be difficult for Poland and China to develop their relationship by separating their trade relationship from their different positions on Ukraine, according to Wang Yiwei, the director of the EU studies centre at Renmin University in Beijing.
"Poland's concerns are primarily about security," he said. "This security is not only about military defence or the direct threat from Russia, but also supply chain security."
Other EU countries are also beginning to rethink their supply chain reliance on China and reduce the amount of strategic raw materials and equipment supplied from China.
China has also been criticised for refusing to condemn Russia's attack on Ukraine, call it an "invasion" or support international sanctions against the country.
Despite Beijing's stated support for Ukrainian sovereignty, it has also said security cannot be maintained at the cost of another country's national security.
"While it's hard to pinpoint practical or material support extended by China to Russia, we see it in the political realm with China endorsing the Russian narrative," said Grzegorz Stec, an analyst at the Berlin-based Mercator Institute for China Studies.
Russian state media has suggested that Poland and the Baltic states would be the next targets for invasion.
"As Beijing does not explicitly distance itself from Moscow's actions in Ukraine and supports redrawing of security architecture in Europe, it puts it at odds with fundamental security interests of Poland. This naturally impacts Warsaw's calculus towards Beijing," Stec said.
However, he said Friday's meeting was a signal there was room for normal relations, adding that Poland hoped to attract more greenfield investments from China and boost exports of products such as food and cosmetics "but these aspirations should not be blown out of proportion".
Wang Yiwei added that many countries in the 16+1 bloc have already complained that they have not reaped the expected benefits.
Its relationship with Beijing was further strained after it allowed Taiwan to open a de facto embassy using the name "Taiwanese Representative Office" – something China sees as undermining its sovereignty over the island.
Pang Zhongying, an international relations professor at the Ocean University of China, said the Ukraine war had put enormous strain on China's relations with the European nations.
"If this war doesn't end, the [16+1] framework … in reality will be in a state of paralysis. It's already paralysed," Pang said.
Pang also said the conflict was affecting supply lines established under the Belt and Road Initiative, Beijing's transcontinental infrastructure project.
"The Polish foreign minister is a trade diplomat," Pang said. "He raised a tough question for China: Don't you want belt and road? Don't you want the 16+1 framework? But this framework and the belt and road have been affected by the war."
He said China's answer – "to call for peace and talks" – was vague.
"Did China try to convince Russia to not fight?" he said. "It seems that isn't the case. Is China a mediator or providing a place for negotiations? Not really."
He added that Poland was first and foremost an EU country before being a member of the 16+1 grouping.