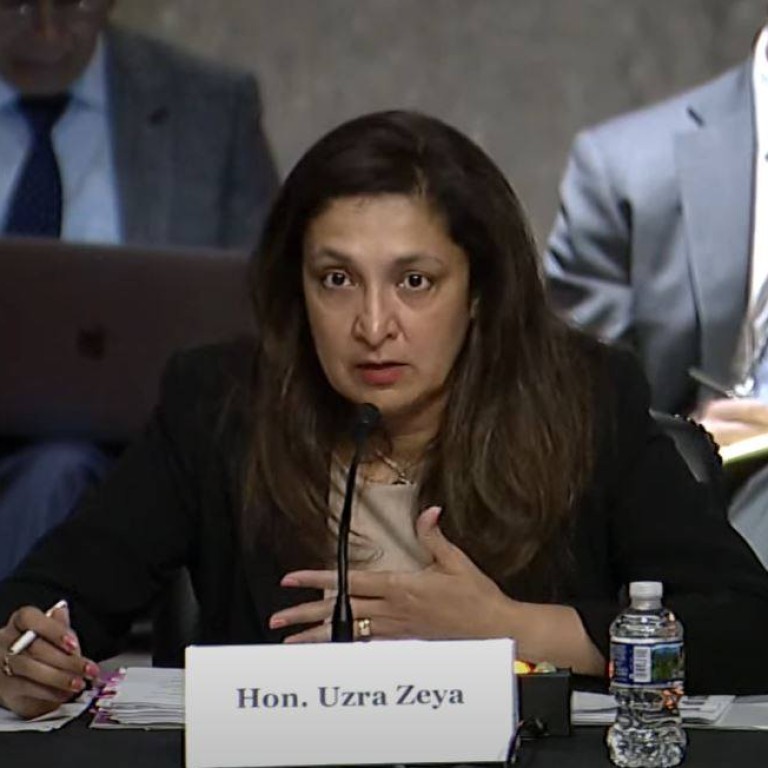 Top US human rights official decries 'transnational repression' campaign by China
Uzra Zeya, undersecretary of state for civilian security, democracy and human rights, says federal government lacks funding to meet all requests for protection
China denies targeting dissidents overseas, with foreign ministry spokesman calling US accusations a scheme to 'hype up' the 'China threat'
The top US human rights official told lawmakers on Wednesday that the federal government was struggling to finance initiatives to protect US residents from "transnational repression", amid growing concern about China's alleged attempts to target and silence critics overseas.
"There is limited funding currently for state programmes to support and help protect victims and individuals who are vulnerable to transnational repression, as well as the capabilities to mitigate surveillance technology and cyber threats," Uzra Zeya, the undersecretary of state for civilian security, democracy and human rights, told the Congressional-Executive Commission on China (CECC).
"Year after year, we're finding with this trend line [of repression efforts by China] we are consistently receiving more programme proposals … than we're able to fund," Zeya said.
Washington, along with rights groups, has accused Beijing of running operations to silence critics abroad. Those campaigns are alleged to include intimidation or threats of retaliation against family members still in China; pressuring other countries to forcibly repatriate Uygurs and other refugees – a practice known as "refoulement"; and abusing Interpol's "red notice" system to target political opponents.
China has routinely denied targeting dissidents overseas, with foreign ministry spokesman Zhao Lijian in March characterising US accusations as part of a scheme to "hype up the 'China threat'" and tarnish the country's reputation.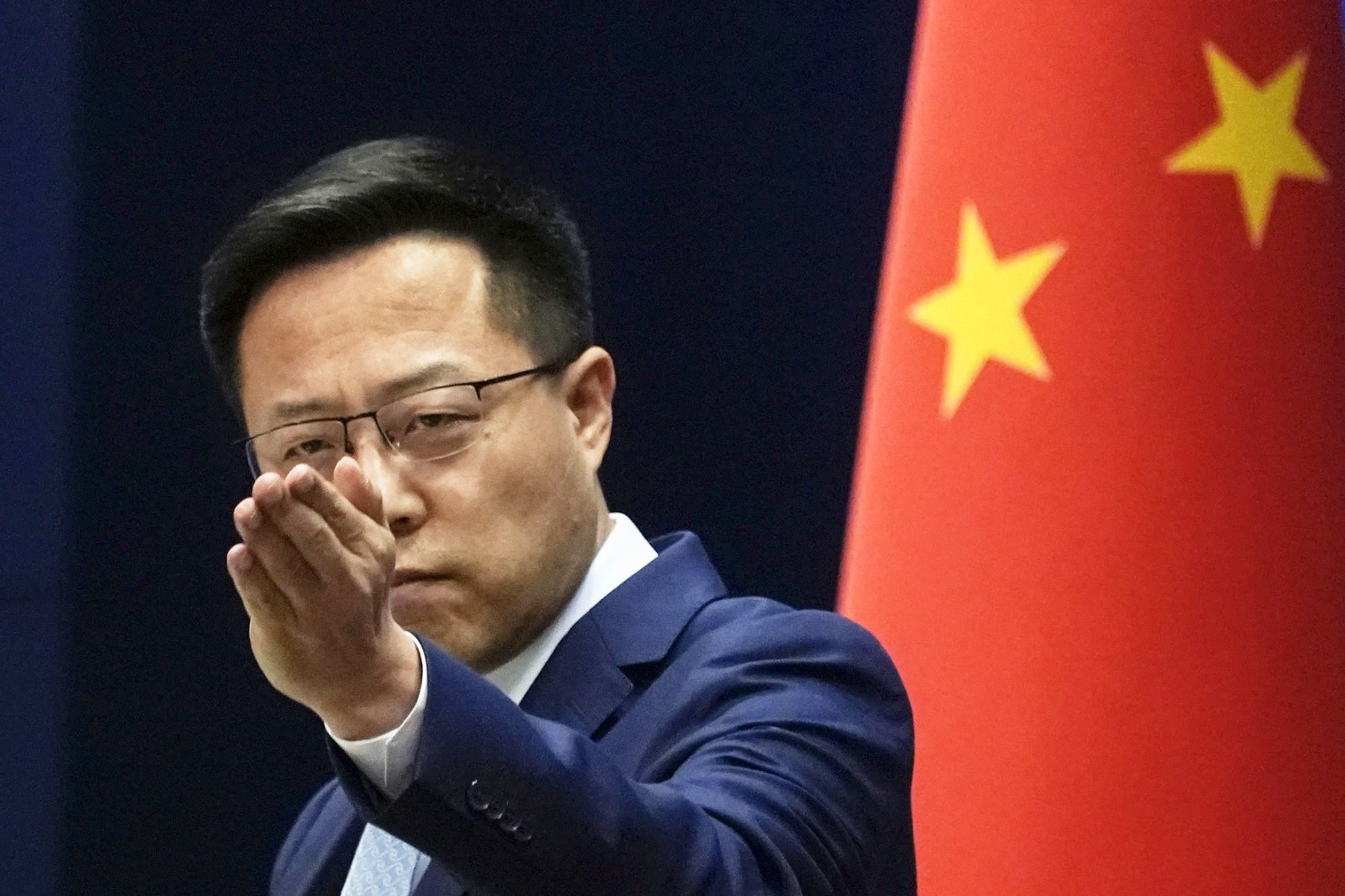 "We have never asked and will never ask Chinese citizens to do things in violation of local laws and regulations," Zhao said.
The growing friction marks another flashpoint in already fraught US-China relations, which Washington's ambassador to China, Nicholas Burns, last week described as likely having reached their "lowest moment" in 50 years.
Zeya told the commission that "the scale and scope of the challenge posed by the People's Republic of China will test American diplomacy like nothing we've seen before.
"Few things are more emblematic of this challenge than PRC transnational repression."
Legislators seemed to share that assessment, urging the administration to make it easier for individuals to report suspected transnational repression efforts; to create voluntary standards for the private sector to combat self-censorship; and to work with Congress to explore ways to protect journalists whose coverage could provoke retaliation by Chinese state actors.
"I do not see this as a human rights issue," Representative Tom Malinowski, Democrat of New Jersey, said during the hearing. "I see this as part of … our government exercising its most fundamental responsibility, and that is to protect people inside our country. This is a national security issue."
The CECC, which monitors human rights and the rule of law in China, is one of two congressional panels set up in the early 2000s to strengthen scrutiny of Beijing's governance following its accession to the World Trade Organization (WTO).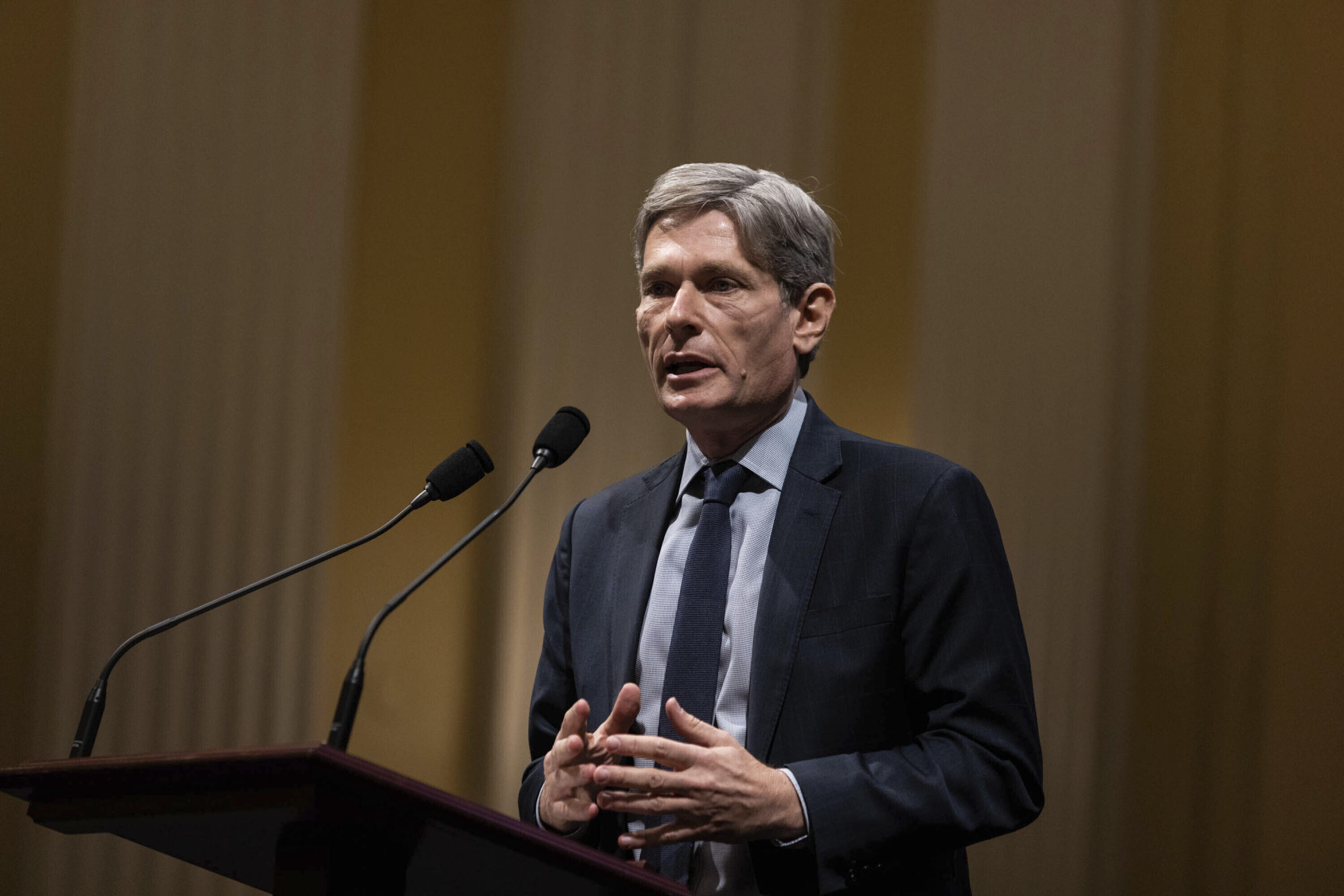 Also testifying on Wednesday was Serena Hoy, the Department of Homeland Security's assistant secretary for international affairs, who highlighted the administration's efforts to support reforms at Interpol intended to shield the international police agency from political manipulation.
"That includes ensuring that the US government is sharing with Interpol the information that it might have that indicates that … a 'red notice' or other request might not be for legitimate law enforcement purposes, but actually to persecute dissidents," she said.
Wednesday's hearing underscored a developing focus among lawmakers and the administration of US President Joe Biden concerning the alleged efforts by Beijing to target overseas critics.
In recent months, the Department of Justice has issued indictments against numerous China-based intelligence officers and US residents for their alleged involvement in plots either to intimidate or covertly collect information on dissidents living in the US.
In March, the department charged that a Chinese dissident running for a Congressional seat in New York was the target of Chinese Ministry of State Security operatives who sought to prevent him from gaining office, through either a manufactured scandal or a physical attack.
Researchers at Freedom House, a Washington-based democracy watchdog, reported this month that China was conducting "the most sophisticated, global and comprehensive campaign of transnational repression in the world".
The group counted 214 China-originating cases of "direct, physical attacks" against overseas individuals since 2014 – far higher than any other country – though researchers estimated that those cases represented only the "tip of the iceberg".
The issue has attracted the attention of governments beyond Washington.
In a joint statement on Tuesday condemning China's actions in Xinjiang, 47 members of the United Nations Human Rights Council urged all countries to abide by the principle of "non-refoulement", given "the severity of the situation in Xinjiang".
Asked if the US should punish state actors responsible for the forcible return of refugees, Zeya told the commission that while refoulement was generally not a basis for financial or visa restrictions, the administration was exploring "the extent to which sanctions could apply in these cases".