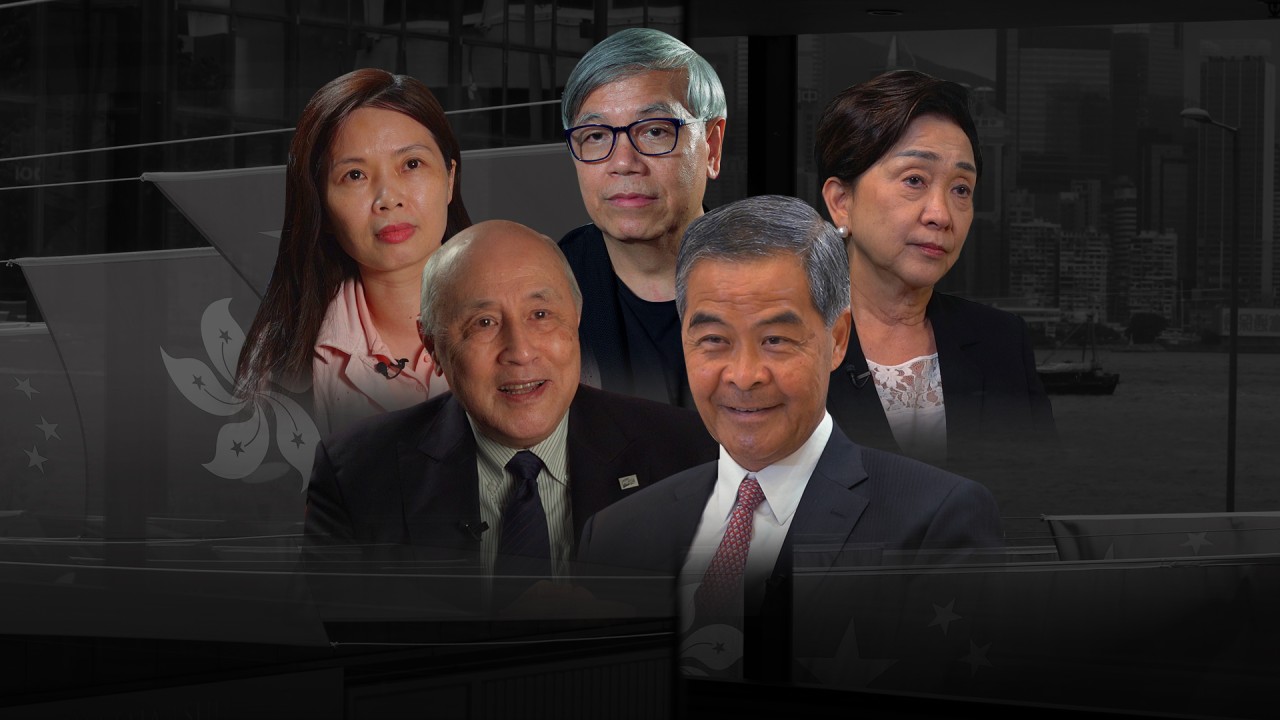 25:33
Hong Kong after the handover: the highs and lows of 25 years under 'one country, two systems'
Hong Kong after the handover: the highs and lows of 25 years under 'one country, two systems'
China hits out at West over comments on Hong Kong at 25th handover anniversary
Attempts to discredit successful practice of 'one country, two systems' are futile, foreign ministry says
President Xi Jinping hails vitality of the system and Hong Kong's unique status in marking 25 years since city's handover
The Chinese foreign ministry slammed
remarks on Hong Kong
by British Prime Minister Boris Johnson and US Secretary of State Antony Blinken – saying they were not in a position to comment on the city.
"Some Western countries seized this joyful occasio
n
to make indiscreet remarks on the practice of 'one country, two systems' in Hong Kong and the city's affairs, which are purely China's internal affairs," Ministry of Foreign Affairs spokesman Zhao Lijian said, referring to the
25th anniversary
of Hong Kong's handover.
"China is firmly opposed to this and strongly condemns it," Zhao said in Beijing on Friday. "Any attempt to discredit the successful practice of 'one country, two systems' is futile."
This came as Singapore's Prime Minister Lee Hsien Loong congratulated Chinese President Xi Jinping on the 25th anniversary of the handover and establishment of the Hong Kong special administrative region on Friday.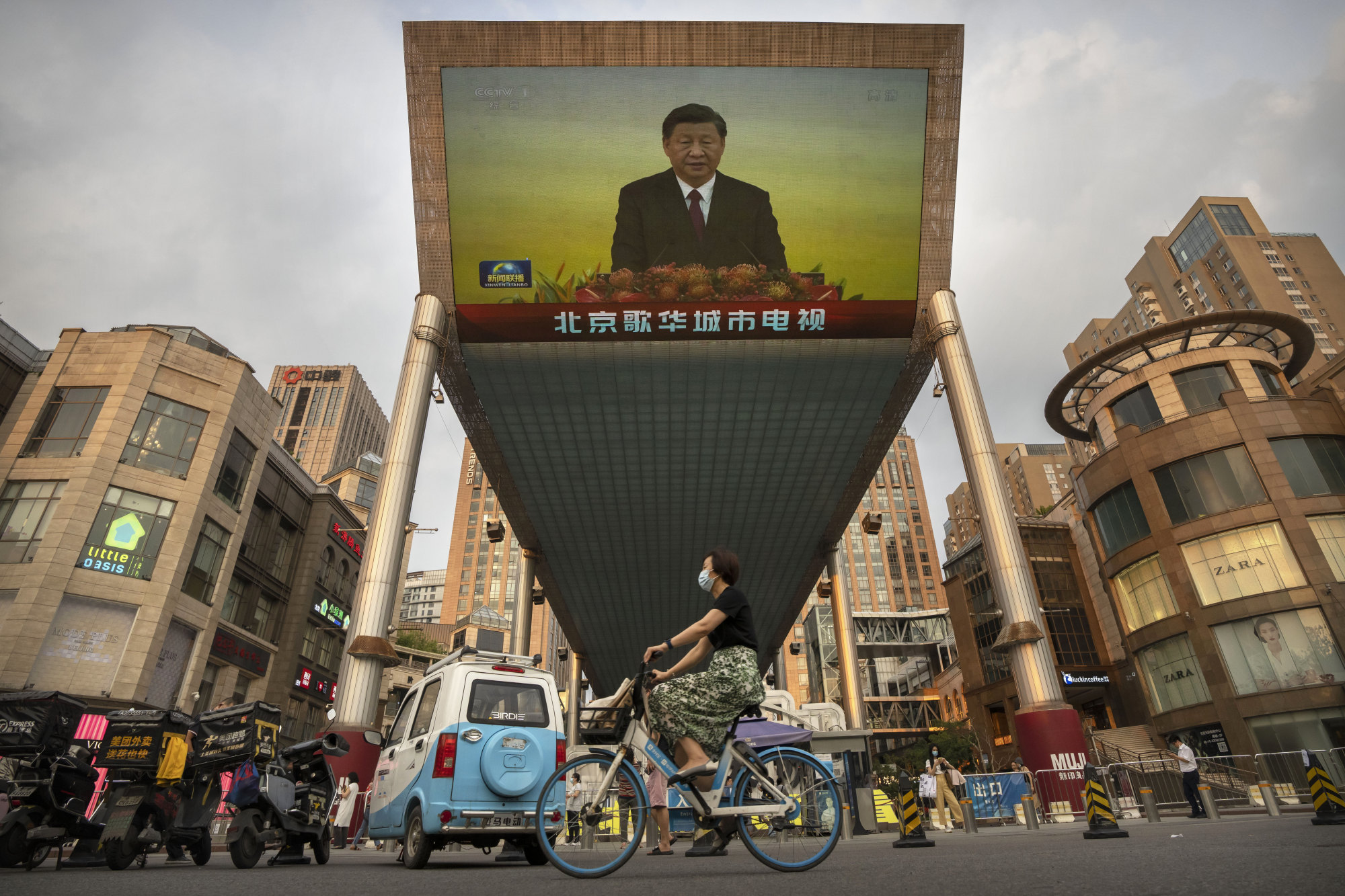 Hong Kong has benefited from and contributed to mainland China's growth and development under "
one country, two systems
", Lee said in his congratulatory letter.
"I am confident Hong Kong will continue to thrive in the years ahead, and benefit from the many economic opportunities created by its close integration with the mainland," he said, according to a readout from the Singaporean government.
The "one country, two systems" framework was a part of the Sino-British Joint Declaration that ended British colonial rule in Hong Kong in 1997, granting a high degree of autonomy upon the city's return to Chinese sovereignty.
Zhao's comments came as top British, European and US officials – commenting ahead of Hong Kong's 25th handover anniversary on Friday – said Beijing had failed to comply with its commitment to respect the "one country, two systems" arrangement.
In a video clip posted on Twitter, Johnson said Britain would not give up on Hong Kong and would do all it could to hold Beijing to its commitments.
"On the 25th anniversary of the handover, we simply cannot avoid the fact that, for some time now, Beijing has been failing to comply with its obligations," the British leader said.
"We're not giving up on Hong Kong. Twenty five years ago, we made a promise to the territory and its people, and we intend to keep it. Doing all we can to hold China to its commitments, so that Hong Kong is once again run by the people of Hong Kong, for the people of Hong Kong."
In the Joint Declaration of 1984, Beijing promised that Hong Kong's capitalist system and lifestyle would remain unchanged for 50 years. But Chinese officials in recent years have said the declaration was a "historical document" that was no longer binding.
Britain had "no sovereignty, no governing power and no supervising power" over Hong Kong after the handover, Zhao pointed out in rejecting Johnson's comments.
"There was no such 'commitment'. [Such comments] only reveal Britain's dark and outdated colonial mentality," he said.
In 2019, Hong Kong was
rocked by protests
against a proposed bill allowing the extradition of criminal suspects to mainland China, which culminated in the central government deciding to impose a sweeping national security law on the city.
The law, in force since July 2020, bans secession, subversion of state power, terrorism and foreign intervention, and allows mainland Chinese state security agencies to operate in the city. Beijing says the law has restored stability and will help Hong Kong to prosper, but critics claim it has muzzled opposition and shrunk the freedom of expression.
US top diplomat
Blinken
said Beijing's response to the protests, the national security law, had "set the stage for an erosion of autonomy and dismantling of the rights and freedoms of Hong Kong residents over the last two years".
"We stand in solidarity with people in Hong Kong and reinforce their calls for their promised freedoms to be reinstated," Blinken said in a statement on Thursday.
Addressing reporters in Beijing, Zhao said critics such as Britain should "face up to the reality that Hong Kong has been reunited with the motherland for 25 years and have an objective and fair view of Hong Kong's development".
"No interference in China's internal affairs can succeed, and no external force can stop the steady and long-term progress of 'one country, two systems' and Hong Kong's prosperity and stability."
Visiting Hong Kong for the July 1 anniversary, President Xi Jinping hailed the vitality of the system and Hong Kong's unique status.
The "one country, two systems" governing principle is "a good system … [that] must be adhered to over the long run," Xi said at a ceremony to inaugurate the new Hong Kong administration.
"It has been repeatedly tested. It conforms to the fundamental interests of the nation, as well as the fundamental interests of Hong Kong."