Nato
Get more with myNEWS
A personalised news feed of stories that matter to you
Learn more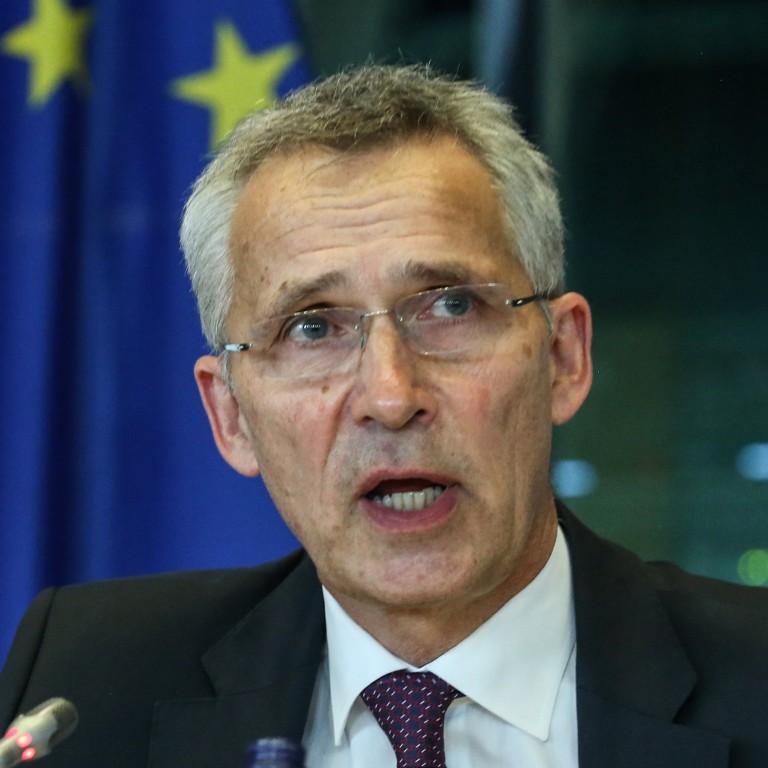 Nato chief, challenged on the need to confront China, cites its military build-up and rights record
'For me, respecting human rights are essential,' Jens Stoltenberg, Nato secretary general, tells European Parliament committee
Hearing discusses Nato's new 'strategic concept', which identifies China as a 'systemic challenge to Euro-Atlantic security'
The head of Nato got into an impromptu debate on Wednesday with a member of the European Parliament over why the security alliance needed to concern itself with China.
Jens Stoltenberg, secretary general of the North Atlantic Treaty Organization, was questioned by members of parliament's Committee on Foreign Affairs and its subcommittee on security and defence two weeks after Nato
identified
China as a "systemic challenge to Euro-Atlantic security".
Irish MEP Mick Wallace pressed Stoltenberg on why Europe could not live in peace with China and respect the fact that the two trading giants hold different values.
"I respect that China is different from the EU and even my country, Norway. But for me, respecting human rights are essential," Stoltenberg responded, adding that China's assertive behaviour could not be ignored.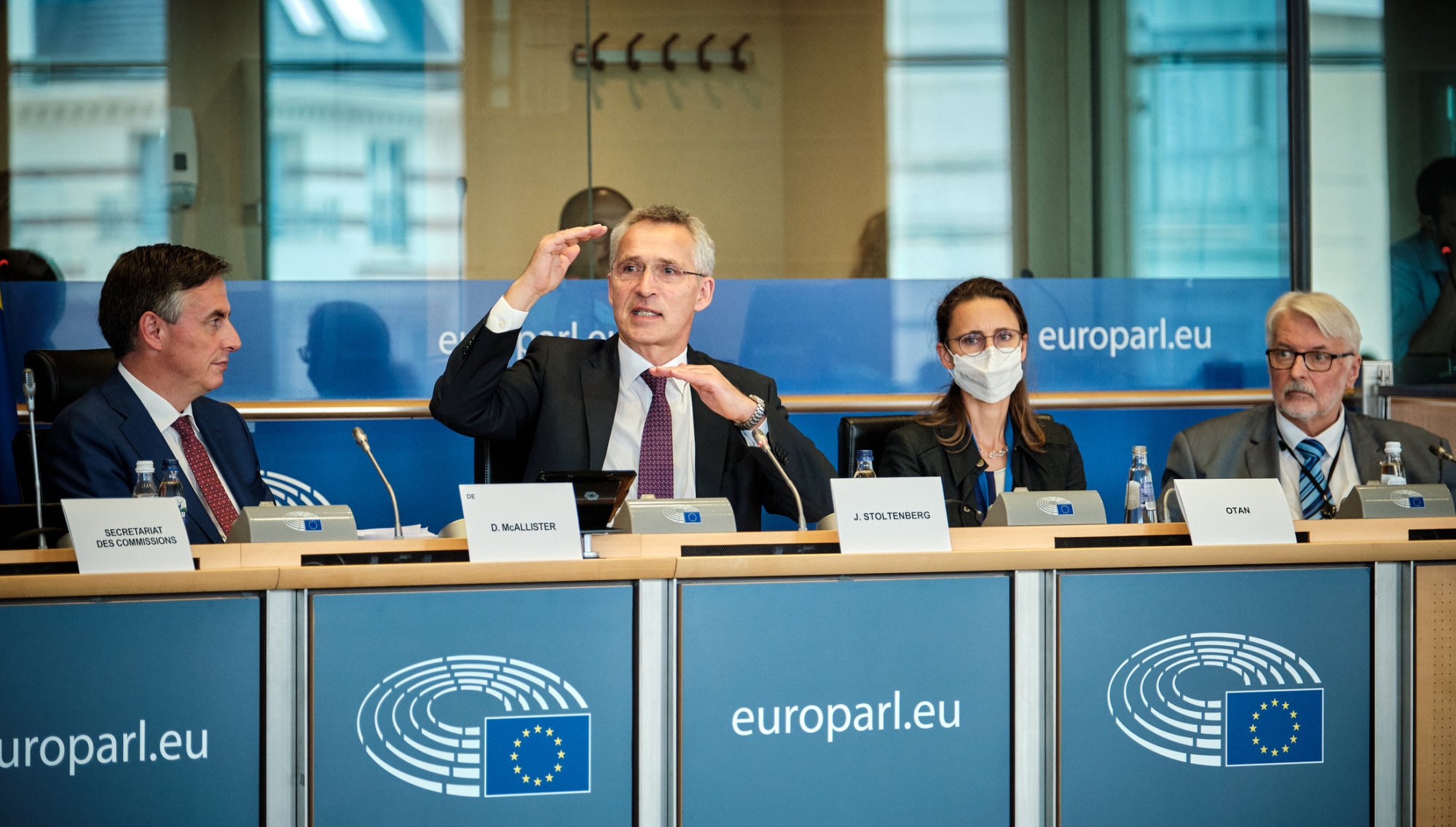 China's actions towards the rest of the world are defensive in nature, not offensive, Wallace contended.
Stoltenberg sharply disagreed, citing China's recent military action in the South China Sea and elsewhere.
He fired back at Wallace: "Why does China invest in long-range nuclear weapons? Why do they deploy new submarines and behave the way they behave in the South China Sea?"
He also reiterated that Beijing's new strategic partnership with Moscow was a threat to Nato member nations and said that the alliance's updated "strategic concept" now addresses the challenges that China poses to Nato interests, values and security.
The strategic concept – a document which charts Nato's future security path – was adopted at the Nato summit in Madrid two weeks ago.
It accused China of employing "a broad range of political, economic and military tools to increase its global footprint and project power, while remaining opaque about its strategy, intentions and military build-up".
Stoltenberg's conference with the European Parliament sought to chart out how the European Union could institute the concept.
Stoltenberg said that Nato had agreed to cooperate with the EU.
"We all understand that EU and Nato, we are two different organisations but we share many of the same challenges, we share the same neighbourhood and we work more and more closely together," he said.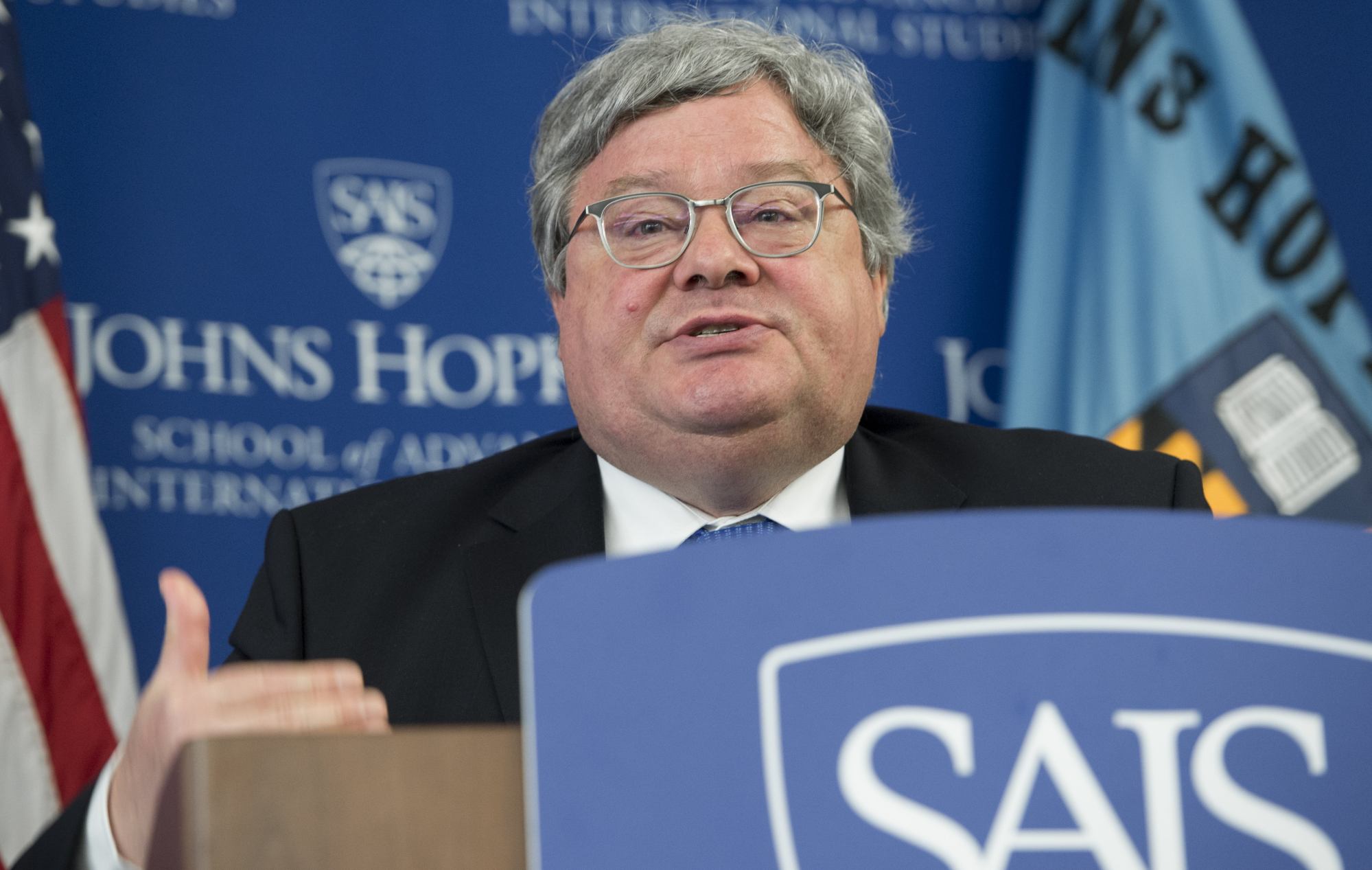 Welcoming the strategic concept and Nato's tough language towards Beijing, German MEP Reinhard Buetikofer – the leader of the parliament's China delegation – asked Stoltenberg if Nato had plans to impose stringent export controls on China.
"Trade is not separate from security. I have been a strong supporter of free trade. But we can't be naive and free trade does not promote freedom. We saw this when China tried to take control of 4G networks. Back then Nato and the EU took action and implemented controls," Stoltenberg said.
On Tuesday, China's director general for European affairs Wang Lutong posted on Twitter that he had "heard too much about China threats".
He continued: "Fact is, people want to engage, do business, and know more about each other. As noted by some European ambassadors, the potential of China-Europe ties is huge. Time to do something constructive."
China remains the EU's top trading partner and the bloc is scheduled to hold a high-level trade dialogue with Beijing next week.
But China's close ties with Russia has made it challenging for the EU to hold productive talks on trade and security.
During the G20 meeting in Bali, Indonesia, last week, the foreign ministers of France, Germany and Spain and the deputy prime minister of the Netherlands each had meetings with Chinese Foreign Minister Wang Yi, with an aim to reduce tensions and draw China away from Russia.
After the G20 meetings Wang Lutong posted on Twitter that China and Europe were partners, not rivals.
"We could work together to promote stability of supply chains and the recovery of the global economy," he wrote.
Stoltenberg has repeatedly stated that Nato does not consider China an adversary but a strategic challenge.
Still, he told the hearing on Wednesday that Nato and the EU must work together to build resilience in trade and security with respect to threats from China, Russia and other challenges around the world.
He added that a new EU-Nato joint declaration was being prepared to address such actions. The two organisations have already signed two joint declarations.
"I'm not able to tell you exactly when we will be able to have a third declaration but it is something which is now supported by both the two EU presidents and me, so we will start to work on that as soon as possible," Stoltenberg said.
Noah Barkin, a Berlin-based analyst of Europe-China relations at the German Marshall Fund of the United States, said that a broad consensus within the EU feels that a more "clear-eyed approach" to China is needed.
"But there are still differences about how fast and far Europe should go in reshaping the relationship," Barkin said.
"The economic upheaval triggered by Russia's invasion of Ukraine is likely to reinforce the reluctance of some capitals to push back too hard against Beijing. But there is no going back to the old days.
"Europe is heading down a one-way road with China in which all aspects of the relationship are being viewed with ever-greater scepticism."