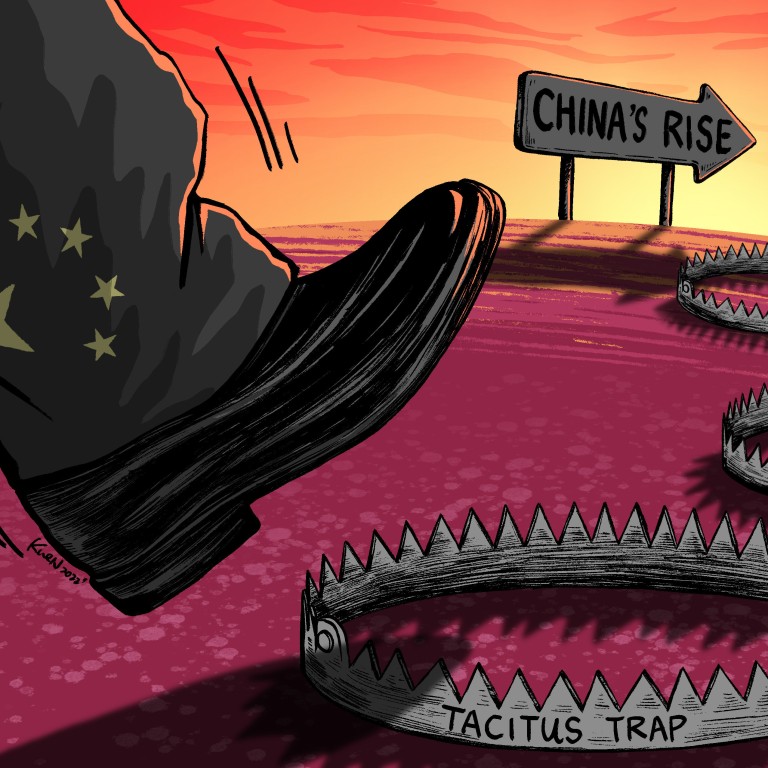 China's Communist Party finds it easier to win hearts and minds at home than overseas
President Xi Jinping has warned challenge to government's credibility could undermine China's rise
Slowing economy, zero-Covid grievances and lack of transparency among challenges faced by Beijing
At the start of his first term he ordered bureaucrats across the country to confess any loss of touch with the grass roots to the party. The campaign ended up lasting for more than a year.
Xi also famously warned the party in 2013 of the risk of losing the people's trust, using the term Tacitus Trap, which describes a lack of trust in a government regardless of its actions.
The Tacitus Trap, named after the Roman historian, describes the dire situation facing a government when no matter what it says or does, people assume it is a lie or a bad deed.
It was one of three traps, along with the middle-income trap and the Thucydides Trap, that Xi warned publicly in 2013 could undermine China's rise.
"Of course we have not come this far, but the problems that exist are no less serious and must be addressed with great effort," Xi told party officials in Lankao county, Henan province, during a "mass line" inspection in 2014 that was part of the party's efforts to restore its credibility among the people.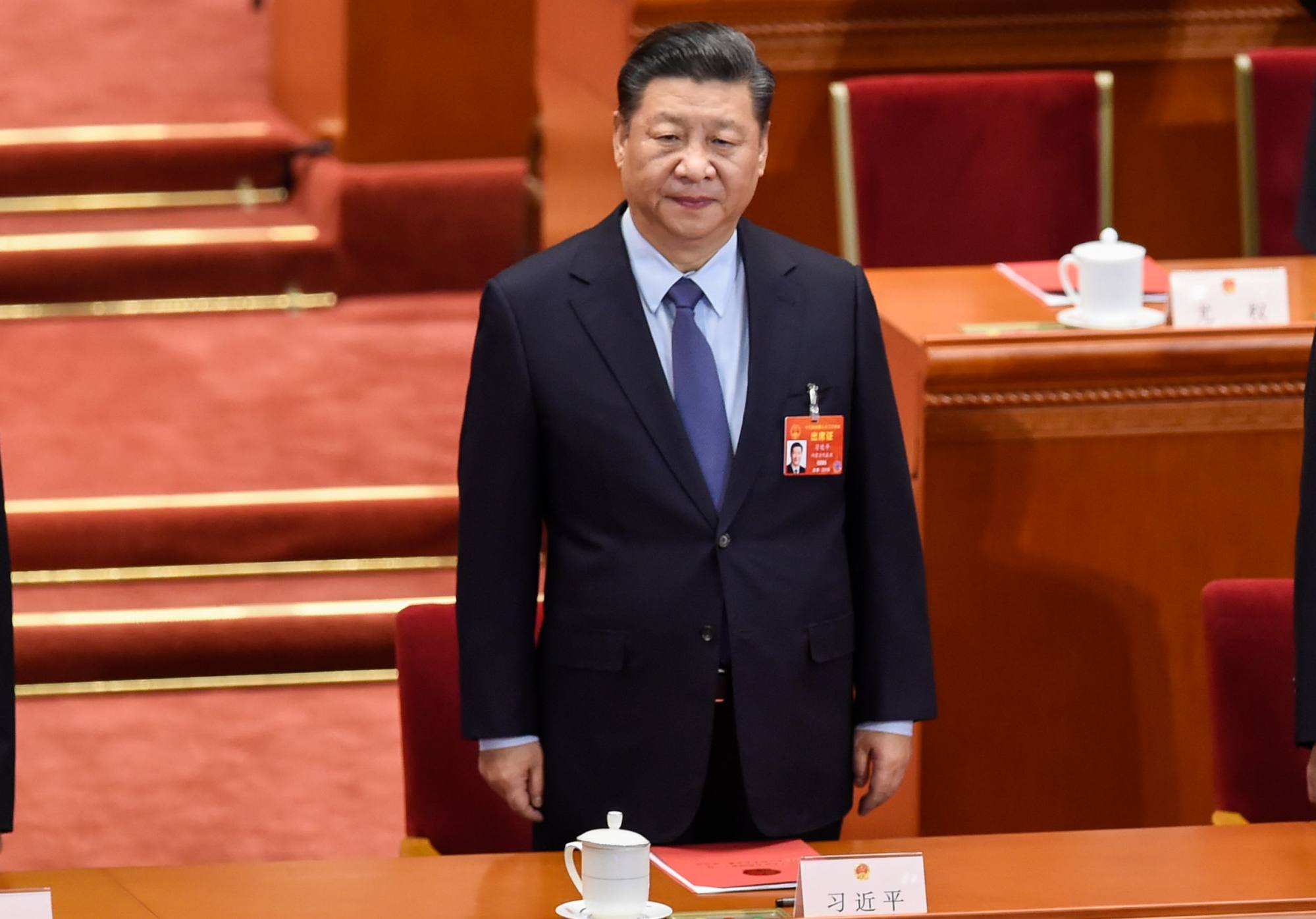 "If that day comes, it will jeopardise the party's ruling base and position in power," Xi warned, according to a transcript published a year later.
The task facing China's leadership at the time was not an easy one, with the government's reputation on the brink after years of scandals that included rampant corruption, poor food safety, and a judicial system that critics said was biased in favour of those in power.
"Like ruling parties in other countries, the CCP wants to stay in power," said Zhu Zhiqun, a political scientist at Bucknell University in Pennsylvania. "It has attempted to win popular support by delivering economic goods and raising the living standards of the Chinese people."
A survey by the Harvard Kennedy School, published in 2020 and cited by Zhu, showed that the level of public satisfaction in the central government rose from 86.1 per cent in 2003 to 93.1 per cent in 2016.
Bruce Dickson, a professor at George Washington University in Washington, said: "One of the most consistent findings of public opinion surveys in the past was a high level of regime support.
"This was surprising from an outside perspective, but made good sense from the Chinese domestic perspective: those who were benefiting the most from the party's policies were more likely to support the regime."
But he added that it was impossible to accurately measure the actual level of support for the government because of censorship and restrictions on foreign scholars.
Trust in the government built up during Xi's first term, but recent crises amid an economic downturn had severely compromised Beijing's efforts to maintain its credibility, said a political scientist based in Nanjing, who requested anonymity because of the sensitivity of the issue.
"There were lots of efforts to limit news coverage that could get the public to ask more questions, and the anti-corruption campaign was somewhat successful in deterring local officials' wrongdoings," he said.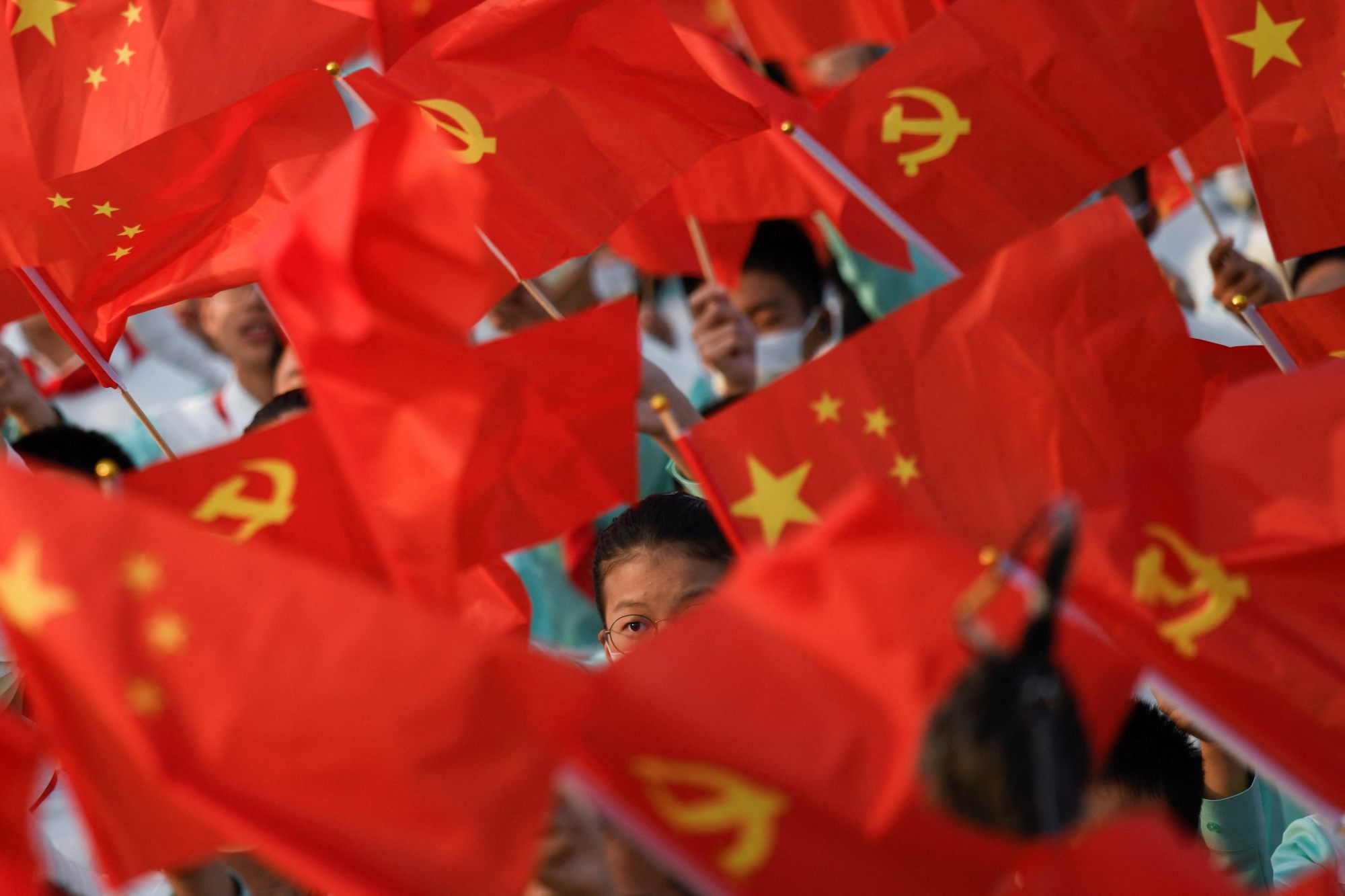 "But in the past three years, there has been a symbolic event that severely damaged the public's trust in government almost every year. Together with the economic slowdown, the distrust can be contagious."
He referred to Covid-19 control measures in Shanghai, where the city government promised not to impose a citywide lockdown just before imposing one that lasted for two months, as well as the recent banking crisis in Henan, where the authorities only agreed to partially compensate a large group of customers for the loss of their savings after a major protest in downtown Zhengzhou, the provincial capital.
Zhu said Beijing had done a "remarkable job" overall in managing domestic issues, but still faced challenges including a slowing economy, growing grievances over zero-Covid measures, and a lack of transparency in political decision making.
But while Beijing has had some success in managing its domestic image, its credibility on the international stage is a different story.
Survey results released by the Washington-based Pew Research Centre last month revealed that favourable views of China across 19 countries had hit a historic low, with 79 per cent considering China's human rights policies problematic.
Chinese officials regularly complain that biased audiences in the West intentionally turn a blind eye to Beijing's statements on and achievements in the Xinjiang Uygur autonomous region, Hong Kong, the Belt and Road Initiative – its signature trade-based international investment and infrastructure programme – and other issues.
Yun Sun, a senior fellow with the Stimson Centre in Washington, said Beijing's frustration with unfriendly "international discourse" reflected the declining credibility of the Chinese narrative.
"From Xinjiang to Hong Kong, from the Pacific islands to Africa, the Chinese narrative is not bought by people and the reason is, in fact, obvious," Sun said. "When Beijing projects only one narrative, and does not allow for alternative views or interpretations, people naturally grow suspicious of the Chinese narrative. In international politics, no one just takes anyone's word for it."
China's failure to condemn the Russian invasion of Ukraine also amplified impressions that "Chinese narratives on its peaceful and win-win orientation are not supported … by its real actions", said Marcin Przychodniak, a senior research fellow and China analyst at the Polish Institute of International Affairs.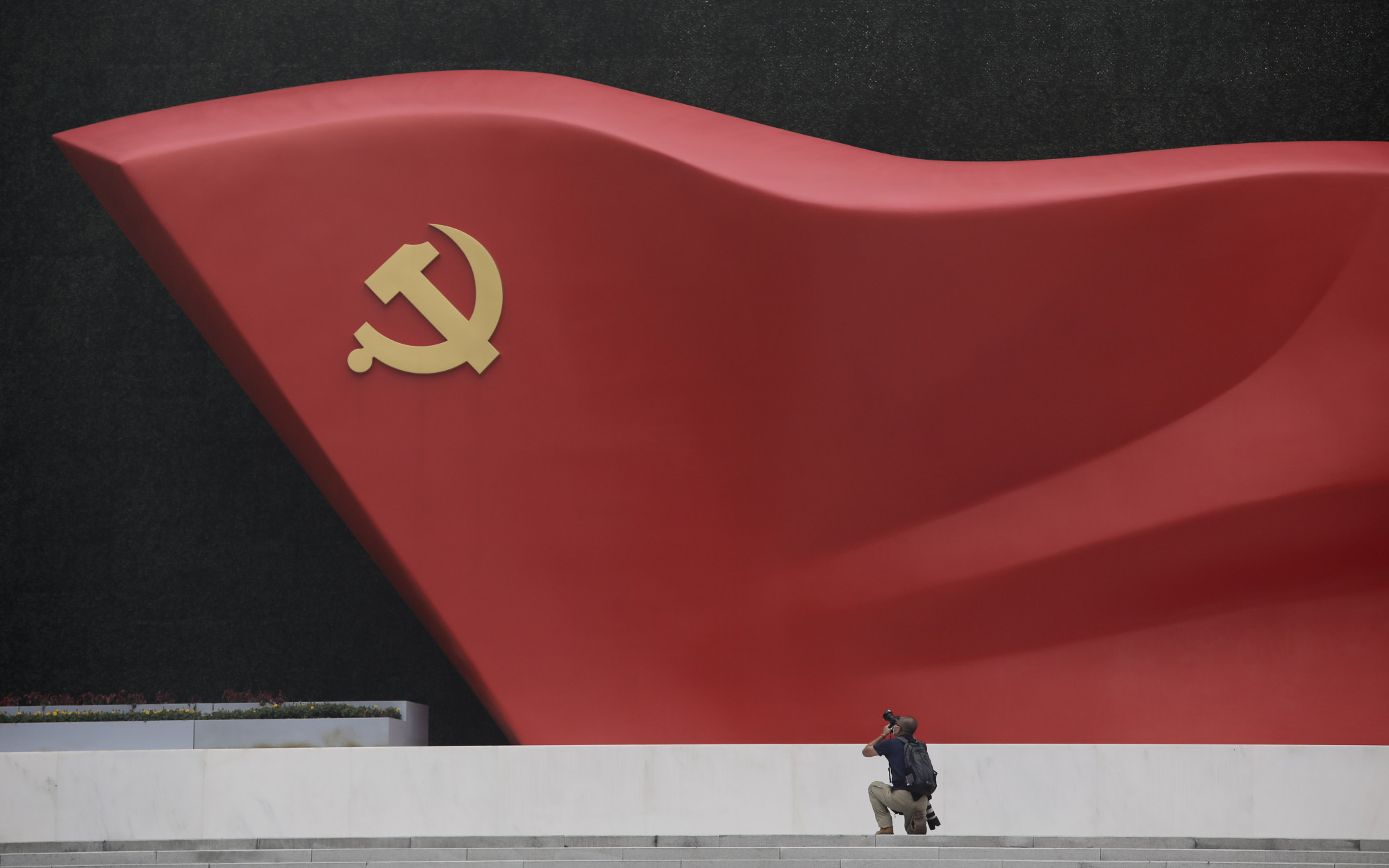 Observers in China said the country's sinking global image was largely driven by ideology, and that presented Beijing with "a serious dilemma".
"It seems to be an original sin for China that no matter what you do and say, you are just a bad guy and the bad guy doing good is still a bad guy," said Su Hao, a professor at China Foreign Affairs University.
Li Mingjiang, an associate professor with Nanyang Technological University's S Rajaratnam School of International Studies in Singapore, said ideological contests between China and the West were not new.
"The difference is that conflicts have apparently risen and direct clashes have emerged in a number of areas, and cooperation in the field of high technology as well as people-to-people exchanges have also been substantially affected," he said.
Compared with the West, ideological disputes between China and other parts of the world seemed much less acute, Li said, which could also explain why favourable opinion of China in the Pew survey was higher in Singapore and Malaysia, at 67 per cent and 60 per cent respectively.
But Przychodniak said Western democracies had become increasingly convinced that their economic engagement with China was unlikely to have any political implications in the world's second-largest economy, while China's increasing assertiveness in Xinjiang, Hong Kong and the South China Sea, as well as its crackdowns on religious freedom and NGO activities, had touched a nerve in the West.
In one such confrontation, China and the European Union imposed tit-for-tat sanctions over allegations of abuses in Xinjiang, leading to the European Parliament freezing an investment pact with China.
A Chinese scholar, who also wanted to remain anonymous, said Beijing's domestic emphasis on its communist roots was another thing that made the West uneasy.
"In domestic politics, China has given a high profile to ideology, a bit too much, about the 'red gene' and the leadership of the party," the scholar said. "That's too political."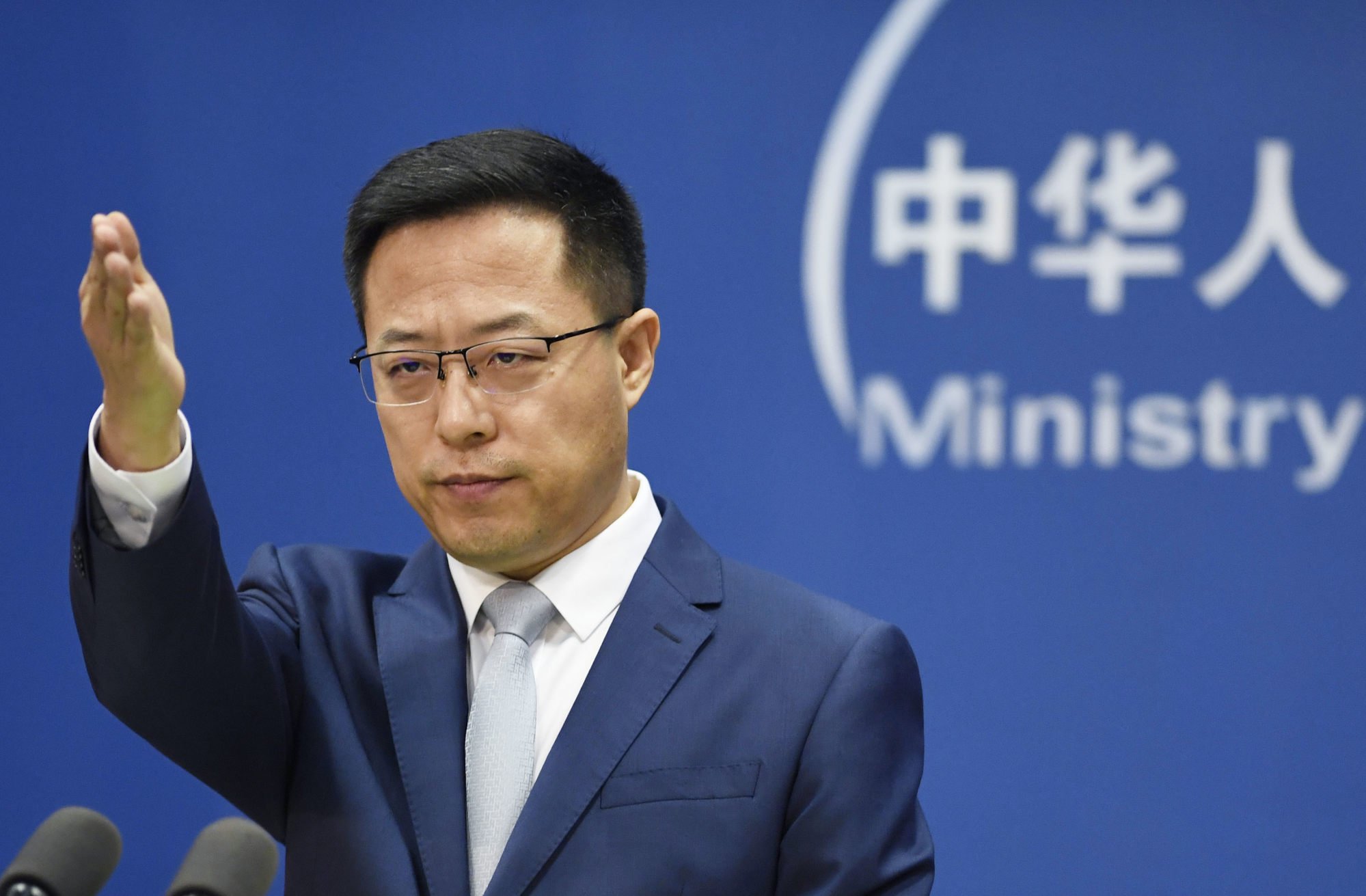 Su, from China Foreign Affairs University, said both China and the West should seek to play down ideological differences.
"In terms of international relations, China does not actually emphasise ideology, but it is the West that puts too much emphasis on ideology, and I think the West also needs to get rid of the ideological lens, because if you look through such a lens, China looks black all the time," he said.
Wang Yong, an international relations professor at Peking University, said Beijing may try to adjust its strategy when the West confronts China over ideological differences.
"Sometimes China should be chill and avoid overreacting to some of the accusations by the US," Wang said. "Even about human rights issues, sometimes we can negotiate through dialogue, but sometimes fighting is necessary."
Przychodniak said a quick improvement in relations between China and the West would be possible if Beijing changed its mind and condemned Russia's invasion of Ukraine or cancelled its sanctions on European entities and politicians.
"But under the current ideological and political situation in China, intensive party congress preparations, growing nationalistic sentiment and the 'rejuvenation' narrative, nothing but insubstantial gestures are currently possible," he said.
Li, in Singapore, said there are no signs of a way out of the ideological confrontations between Beijing and the West.
"Beijing's increasing engagement with some of the authoritarian regimes in the world may also affect China's relations with the West to some extent," he added.
Sun said China could improve its communication strategy with the West and allow more open debate about the country, even if it was not always friendly.
"Debates do not suggest that China is wrong, in fact, it could bring more light to the truth," she said. "Let other countries speak for China, and actions speak louder than words.
"What China brings practically to the local communities in foreign countries is witnessed and absorbed by the locals. Good deeds are much more exemplary than good speeches."