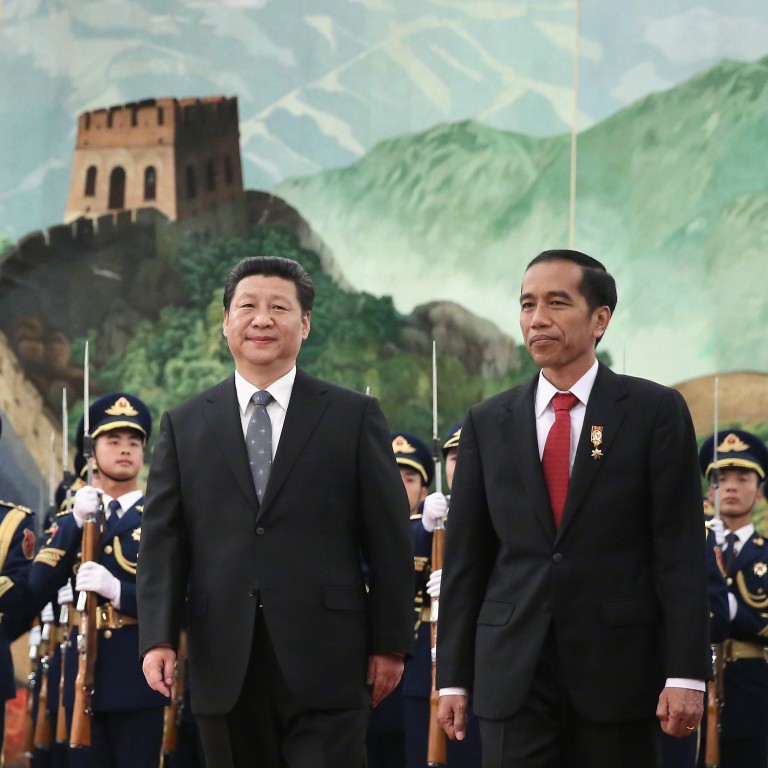 Indonesian leader Joko Widodo to meet Xi Jinping in China next week
Widodo will be the first foreign leader to meet Xi in person since the Beijing Winter Games in February
Xi's attendance at the G20 summit in Bali in November is likely to be high on the agenda, observer says
The Indonesian leader will meet Xi and also Premier Li Keqiang during the two-day visit from Monday, Chinese foreign ministry spokesman Wang Wenbin told reporters during a daily briefing on Thursday.
"China looks forward to the visit of President Widodo to further deepen mutual strategic trust and practical cooperation between the two sides, and to build a model of mutual benefit and a win-win situation," Wang said.
The Chinese president has not had any face-to-face talks with foreign leaders since early February, when Beijing hosted the Winter Olympics. Then, Xi held a series of meetings – with visiting Russian President Vladimir Putin, Singaporean President Halimah Yacob as well as the leaders of Serbia, Egypt, Kazakhstan, Uzbekistan and Turkmenistan.
"If he does go [in person], this will be a breakthrough," Pang said.
He has instead been taking part in international meetings via video link, including last year's G20 summit, when other world leaders such as US President Joe Biden and Indian Prime Minister Narendra Modi gathered in Rome.
"Indonesia has taken on a special task this year [as G20 chair] to coordinate the different parties, including China and the US," Pang said, adding that Widodo's visit "means a lot to China".
Zhang Mingliang, a Southeast Asian affairs expert at Jinan University in Guangzhou, expected the trip to strengthen China's ties with Southeast Asia, where Indonesia has a leadership role – a diplomatic priority for Beijing.
Widodo, who is to step down in 2024 when his second term ends, will also be looking to "demonstrate Indonesia's image and capacity as a great power" during the trip to China before he heads to South Korea and Japan, Zhang said.
The archipelago nation has been more proactive on diplomacy during Widodo's second term, including efforts to mediate in the Myanmar crisis and Russia's war in Ukraine.
Zhang said Indonesia had made unusual efforts to show it was a major power in relation to the Ukraine crisis.
"That certainly is also related to Indonesia's role as the G20 chair this year, but these factors have combined to favour attempts by Widodo and Indonesian elites to shape the country as a great power," he said. "The political significance of his visit [to China] outweighs the economic motives."
Still, economic cooperation will be a priority when Widodo meets the Chinese leaders, and the two sides are expected to sign more deals on trade and investment, according to Zhang.
Mainland China was the third largest foreign investor in Indonesia last year – after Singapore and Hong Kong – when bilateral trade grew by 58.4 per cent from 2020 to reach a value of US$124.3 billion.