Taiwan
Get more with myNEWS
A personalised news feed of stories that matter to you
Learn more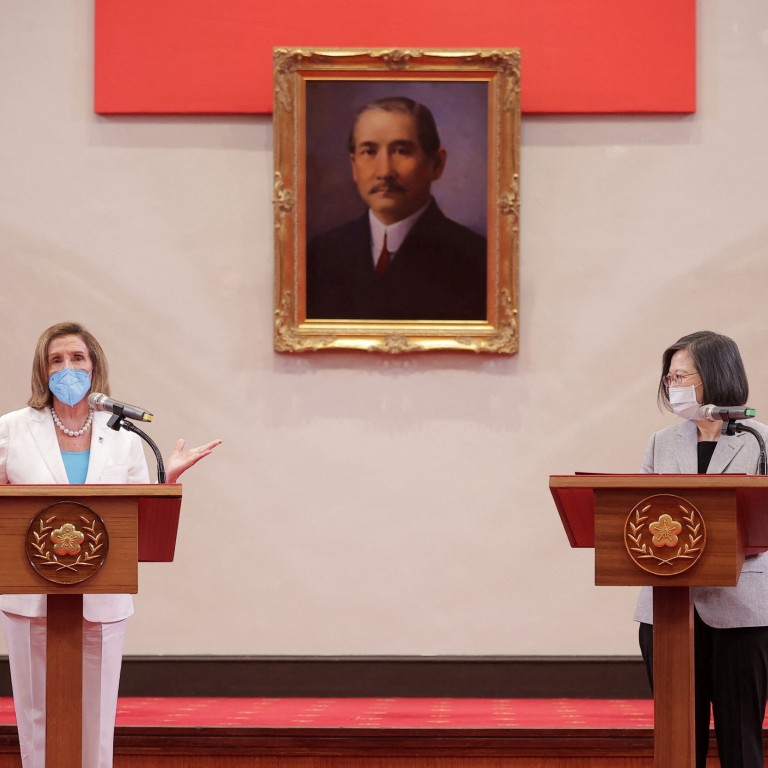 How will Nancy Pelosi's trip to Taiwan play in the US midterm elections?
Visit by the US House Speaker comes as campaign season heats up, with both Democrats and Republicans vying to appear tough on China
While polls show anti-China feelings rising in US, analysts question whether those will play much of a role with voters focused on domestic issues like inflation
US House Speaker Nancy Pelosi stirred global anxieties on Tuesday by travelling to Taiwan and meeting with officials there in a fraught atmosphere that portends possible economic and military crises among the US, its allies and China.
But back home, her defiance of Beijing – which had warned her not to take the trip and condemned it as a "serious crush" to US-China relations – has elicited support not only from fellow Democrats but from Republicans as well. Mitch McConnell of Kentucky, the leader of Senate Republicans, and 25 other Republican senators praised the trip.
Welcome to the US midterm election season, a time when Republican and Democratic candidates alike have been leaning on the "China threat" to American security and prosperity to garner votes. Pelosi's trip has infused new urgency to look tougher on China, sparking a game of one-upmanship between the two parties.
But not all: Some Republicans questioned the timing and purpose of the "dangerous" move, since it coincided with the start of the 100-day countdown to the midterm elections.
Senator John Kennedy, Republican of Louisiana, criticised Pelosi for making the visit "all about her" by not having any Republican in her Taiwan delegation.
"If she really wanted to demonstrate strength from the United States of America, she would have brought Kevin McCarthy along," he said, referring to the ranking House Republican.
Should Republicans regain the House majority in November, McCarthy, of California, is likely to succeed Pelosi as House speaker.
Anticipating such a prospect, McCarthy has already declared a desire to follow Pelosi on Taiwan. "I would love to do it [go to Taiwan] as speaker," he told reporters last week.
Included in a wider tour that also featured stops in Malaysia, Japan and South Korea, Pelosi's trip – which was
originally scheduled for April
, but had to be postponed after she tested positive for Covid-19 – was no outlier.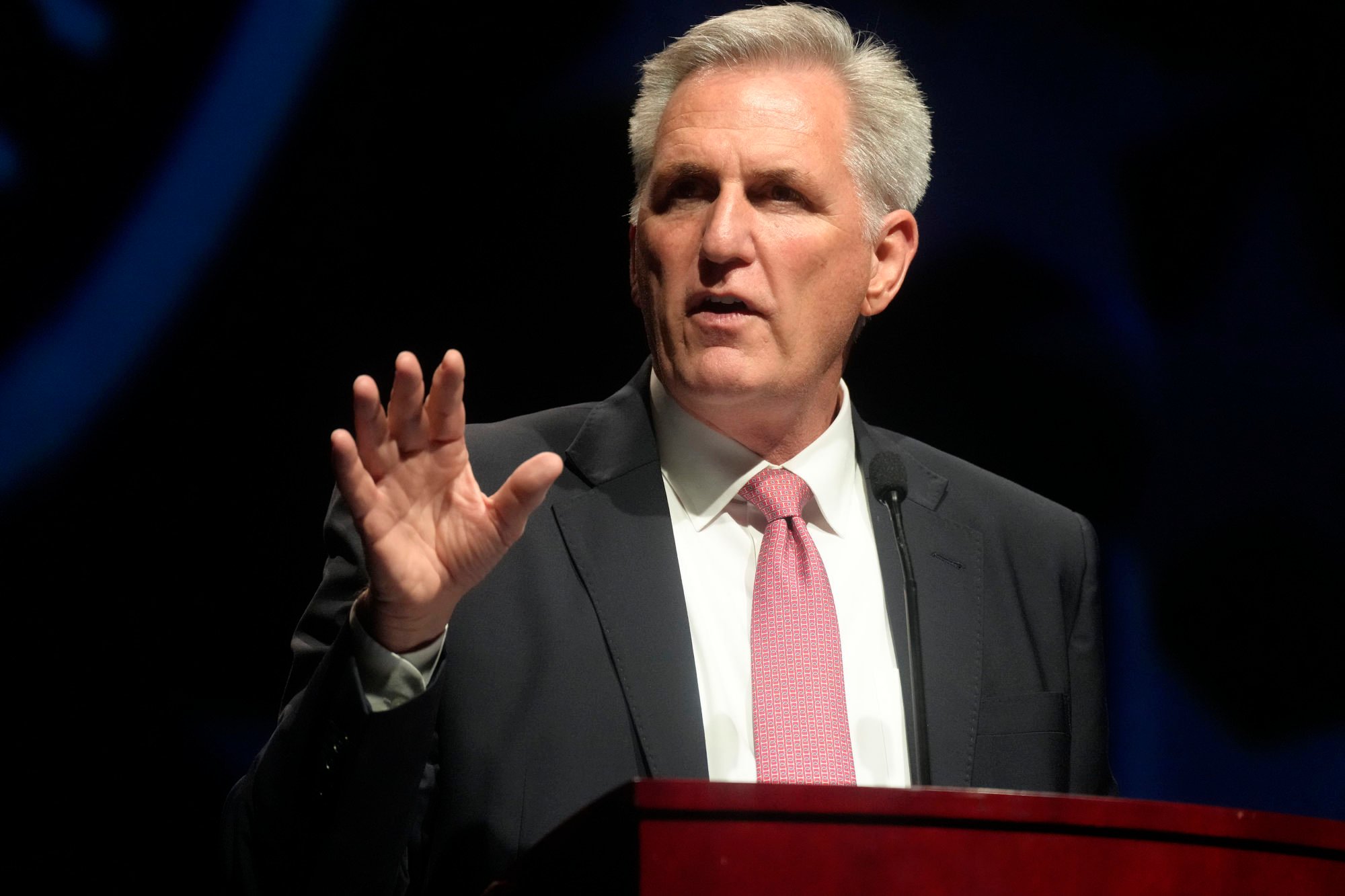 A six-member Congressional delegation visited the island in April; in addition to Senator Robert Menendez, the New Jersey Democrat who is chairman of the Foreign Relations Committee, it included Republican senators Lindsey Graham of South Carolina, Richard Burr of North Carolina, Rob Portman of Ohio and Ben Sasse of Nebraska, as well as Representative Ronny Jackson of Texas.
On paper, at least, Taiwan and China issues generally ought to animate the US electorate.
According to a 2021 survey by the Chicago Council of Global Affairs, 69 per cent of Americans support US recognition of Taiwan as an independent nation; 65 per cent would like to see Taiwan joining international organizations.
And negative views of China continue to set historic highs in the US. In June, a Pew Research Centre survey showed that 82 per cent of Americans hold unfavourable views of China.
But some observers questioned how effective China-related campaigning would be. Tobita Chow, director of Justice Is Global, an advocacy group that aims to present an alternative to US-China confrontations, said he believed that "although anti-China narratives have become more important in US politics, in general they work in the advantage of the right."
He said that when Democrats push voters to think more about China – that is, when they try to compete with Republicans on who can better take on the China threat – "very often they're [voters] going to then shift to the right and turn to the Republican Party."
Chow reckoned that if Pelosi's visit "increases the overall level of suspicion and anxiety regarding China, it could have an indirect impact on how effective anti-China messages in general are in election campaigns" – but that, he said, would eventually "help the Republicans".
Describing Pelosi's Taiwan stopover as "political theatre", Lyle Goldstein, director of Asia Engagement at Defence Priorities, a Washington-based think tank, said it would not "meaningfully help the Democrats in the midterms, since Americans generally are feeling the negative economic consequences of increasing global tensions and they tend to vote their wallets".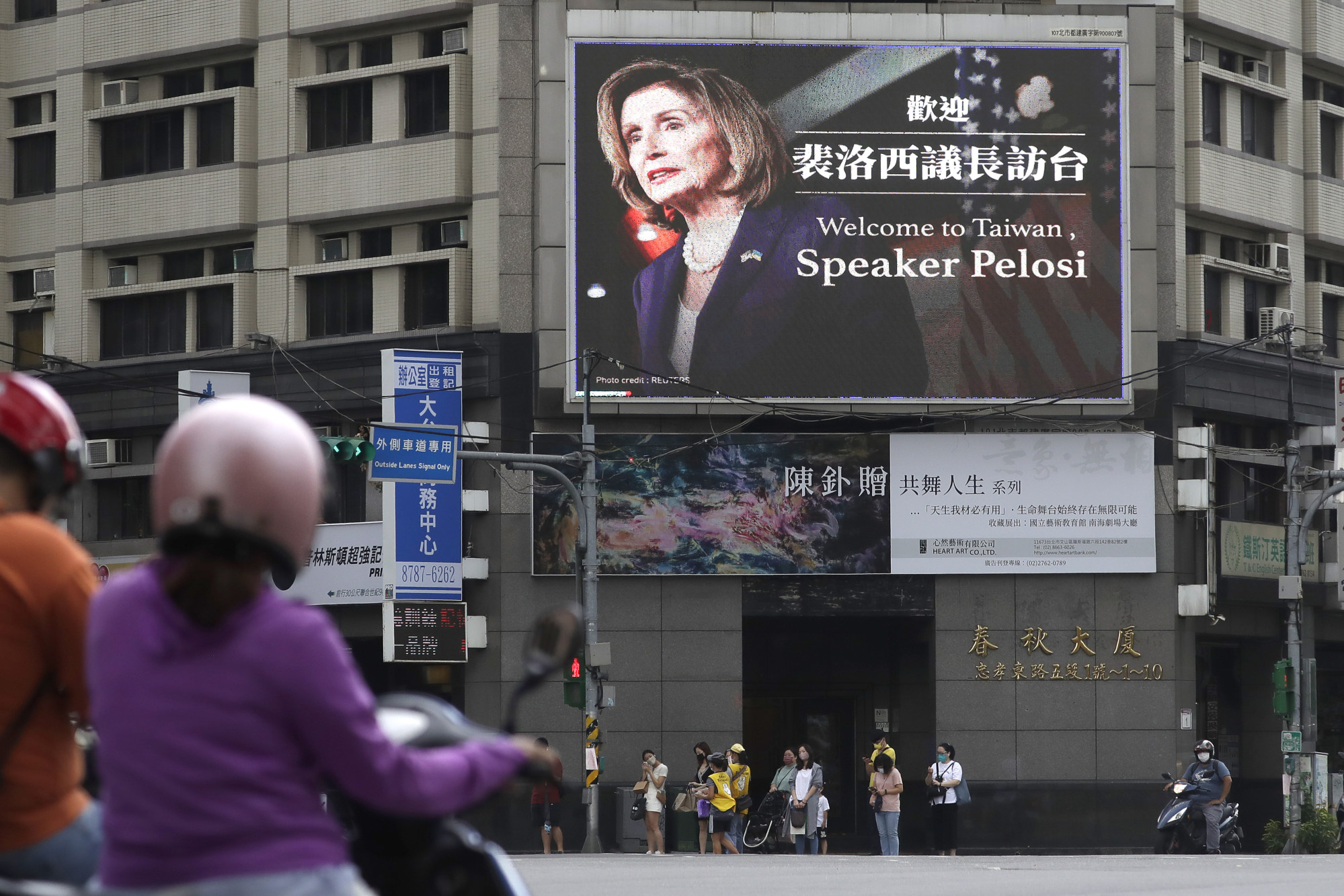 Pelosi "may have succeeded in rallying liberal-minded ideologues to her standard", he said, but "the costs of blurring internal political calculations with foreign policy imperatives may cost the US over the long term – and most likely will harm the people of Taiwan as well, regrettably".
Robert Daly, director of the Wilson Centre's Kissinger Institute on China and the United States, said that Pelosi's visit would not factor in the election because voters remained focused on domestic issues like inflation and "the general direction of the country".
He added that "blockade or shelling or threats to supply chains around Taiwan" will have only a "marginal impact" on American inflation by November.
"The criticism that I hear of Speaker Pelosi is not that she is trying to save her job in going to Taiwan, but that she's trying to shore up her legacy as a crusader for human rights," Daly said.
Pelosi, 82, who is running for re-election to her House seat, has not declared whether she will seek to continue as speaker following the midterms should the Democrats retain control of the House.
Historically, the party out of power makes gains in the midterms, and Democratic control is currently very narrow – 220 to 210. The polling site FiveThirtyEight.com forecasts that Republicans are well positioned to win back control of the House, estimating they have an 83 per cent chance while the Democrats have a 17 per cent chance of retaining control.
"America is in a time of churn and time of transition. Making political predictions is harder than ever. But it still seems like a pretty safe bet that the Democrats will lose the House," Daly said.