Taiwan
Get more with myNEWS
A personalised news feed of stories that matter to you
Learn more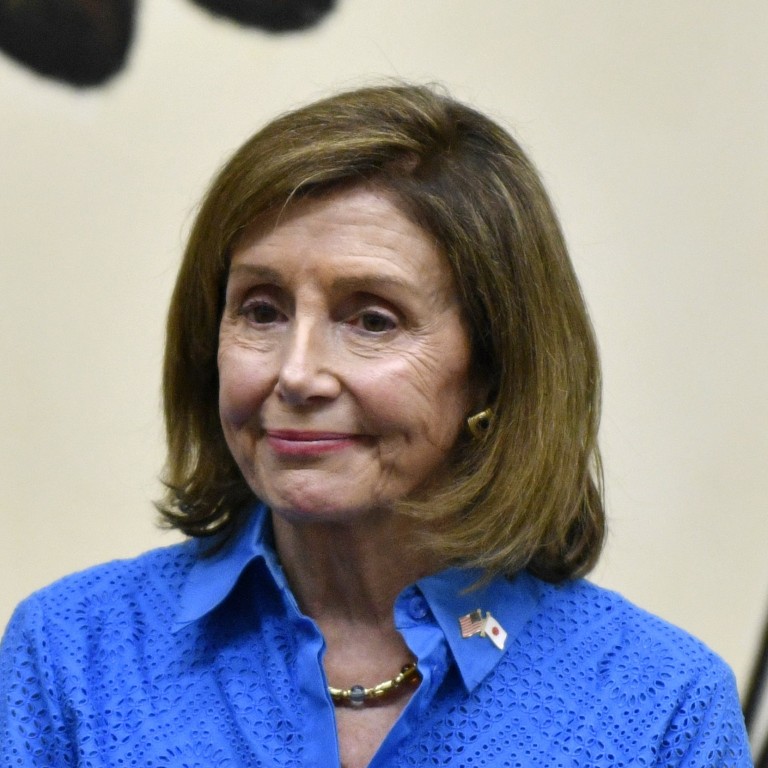 China suspends climate change cooperation with US and sanctions Nancy Pelosi in retaliation for Taiwan visit
The House Speaker is the most senior US politician to be sanctioned by China as it widened its response to what it sees as a serious breach of its sovereignty
China is also halting dialogue with the US military, a move that raises the risk of accidental conflict, and continuing drills around the coast of Taiwan
China has suspended cooperation with the United States in the fight against climate change as part of a range of measures in response to
Nancy Pelosi's visit to Taiwan
, which also included sanctions on the House Speaker and her family.
Regular dialogues between the world's two most powerful armed forces have also been cancelled, making it harder for them to prevent accidental conflicts. Beijing also said it would stop cooperating in tackling the drugs trade, fighting crime and repatriating illegal immigrants.
The unannounced visit provoked a furious reaction from Beijing, which sees the island as part of its own territory and had issued repeated warnings against making a trip it regarded as a serious violation of its sovereignty.
Both the White House and Pelosi have said there was no intent to change the status quo in the Taiwan Strait. The US acknowledges the one-China principle, which holds that Taiwan is part of China, but opposes any attempt to take the island by force.
Beijing, however, believes the trip was intended to embolden the pro-independence movement in Taiwan.
Shi Yinhong, an international relations professor at Renmin University, called the latest measures "unprecedentedly severe" and said China-US relations have now sunk to rock bottom.
"The sanctions against Pelosi show how angry Beijing is," he said.
But Shi noted that Beijing used the word "suspension" regarding climate change and other areas of cooperation, leaving the door open for the two sides to normalise their ties "if Washington takes the first step".
China has previously sanctioned a handful of US officials in retaliation for the US punishment against Chinese officials in charge of Hong Kong and Xinjiang affairs.
China's foreign ministry spokeswoman Hua Chunying dismissed accusations that Beijing had overreacted.
"China has made diplomatic efforts to the greatest extent … all consequences arising therefrom shall be borne by the United States," she said.
"On issues concerning China's sovereignty and territorial integrity, China's countermeasures are justified, necessary, appropriate and not excessive."
There are no details about the sanctions on Pelosi and how they will be implemented.
It is also unclear what the Pelosi family's business exposure in China and Asia is. Her son, Paul Pelosi Jnr, has a small stake in a New York-listed tech company, Borqs Technologies, which has an office in Beijing, but he is not part of the company management.
According to the speaker's financial disclosure filing last year, her husband Paul Pelosi Sr had assets of between US$50,000 and US$100,000 in a San Francisco financial firm called Matthews International Mutual Fund, which is active in Asia, including Hong Kong and mainland China.
The Hong Kong government said on Friday that it would "fully support and facilitate all necessary measures by the central government to safeguard national sovereignty and territorial integrity resolutely".
The Hong Kong Monetary Authority said: "We have been monitoring developments closely, and are communicating with banks on the matter."
It is not clear how Washington will respond to Beijing's punitive measures. The White House summoned Chinese ambassador Qin Gang on Thursday to condemn China's unprecedented military drills around Taiwan and reiterate that the US does not want a crisis in the region, according to The Washington Post.
"After China's actions overnight, we summoned Ambassador Qin Gang to the White House to démarche him about [Beijing's] provocative actions," White House spokesman John Kirby told the newspaper.
China hit back at the US and its allies from Europe and the Group of 7, calling Washington "the troublemaker" and saying its Western allies confounded right and wrong.
It reserved particular anger towards Japan, which took Taiwan from China after the First Sino-Japanese war in 1895 and ruled it until its defeat in the Second World War.
Chinese Foreign Minister Wang Yi
walked out twice during meetings
with foreign ministers from the Association of Southeast Asian Nations and their counterparts from China, the United States, South Korea and Japan.
On the second occasion, Wang left when it was Japanese foreign minister Yoshimasa Hayashi's turn to speak, Kyodo reported, citing diplomatic sources.
On Wednesday, Hayashi and other G7 foreign ministers, along with the EU high representative, signed a statement saying they were "concerned by recent and announced threatening actions by the People's Republic of China, particularly live-fire exercises and economic coercion, which risk unnecessary escalation".
When asked about Wang's reported walkout, Hua said Japan's leaders have been "behaving very badly" on the Taiwan issue lately. She told a Japanese reporter that Tokyo bore "serious historical guilt" over Taiwan and should be more careful in making its remarks.
Aside from the war of words, the People's Liberation Army staged the second day of its massive military exercises encircling Taiwan.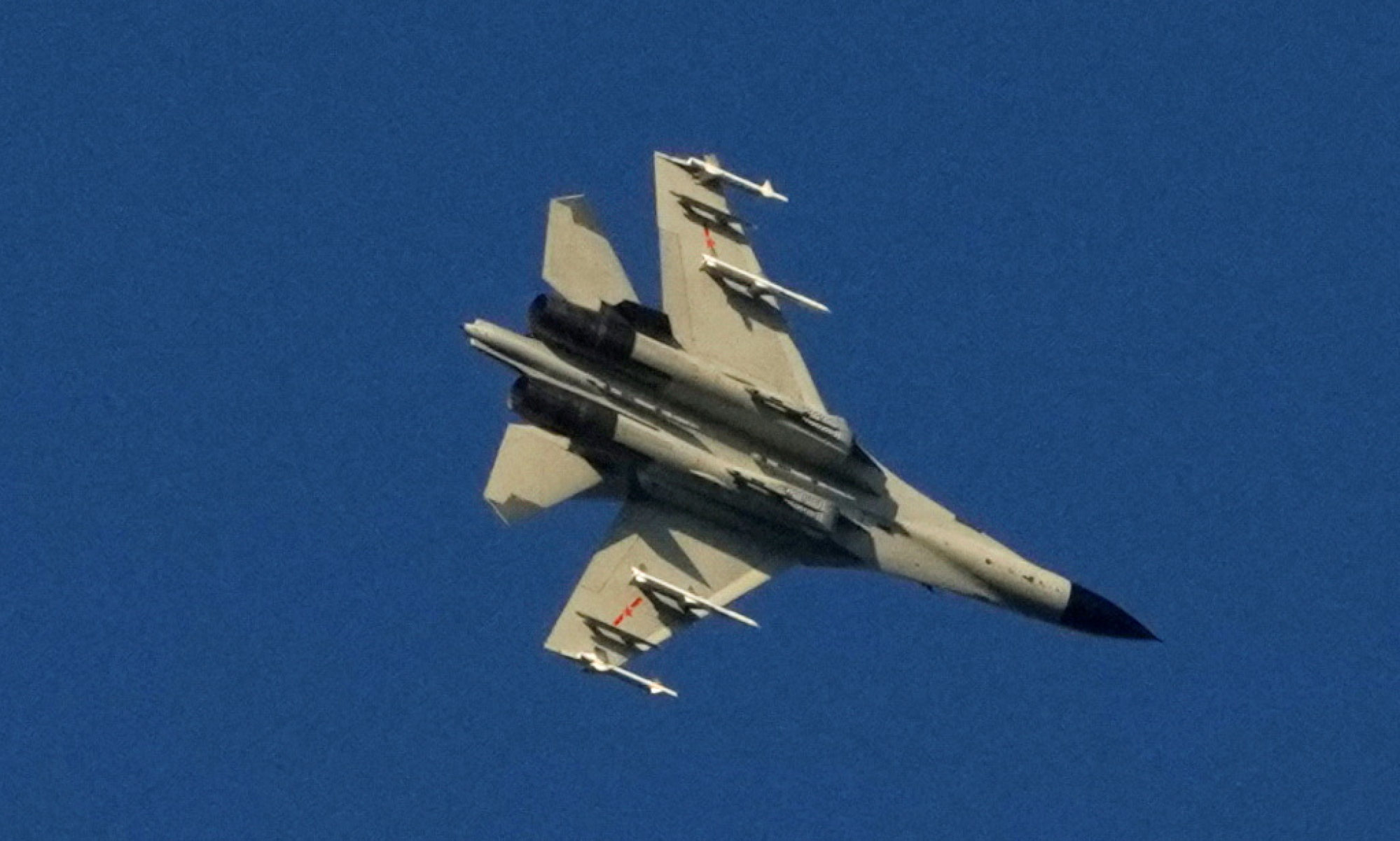 The PLA dispatched fighters and bombers and more than 10 destroyers and frigates near the island, according to state broadcaster CCTV.
A mainland military analyst said PLA warplanes had been close to the coastline of the island for the first time as an Eastern Theatre Command pilot told CCTV that during a close deterrence mission on Friday "I was overlooking the coastline and the central mountain range of the island".
Fu Qianshao, a retired Beijing-based air force weapons specialist, said the warplane probably flew close to, or along the coastline of Taiwan.
The exercises were more low-key than the previous day's, when the PLA fired at least 11 ballistic missiles directly over Taiwan, sent warplanes and ships across the median line that divides the strait, flew drones over a Taiwanese airspace and deployed at least one aircraft carrier and a nuclear submarine in a simulated blockade.
Taiwan's defence ministry said it had detected at least 68 PLA warplanes and 13 warships crossing the median line and had to scramble jets and naval ships to warn them off.
Song Zhongping, a former Chinese military instructor, said the drills would last until Sunday as planned.
He said it was not a surprise that the mainland military had released fewer details of the second day's exercises given that the US and Japanese had deployed surveillance vessels and aircraft in waters nearby.
"We need to assess the situation and avoid letting out too much information to the US and Japanese surveillance," he said.
The Pentagon has directed the aircraft carrier USS Ronald Reagan to remain in the area near Taiwan "to monitor the situation", the White House announced on Thursday.
That day it also launched its latest missile-detection satellite from Cape Canaveral in Florida.
It will join five other satellites to complete a ballistic-missile-tracking constellation in geostationary orbit about 35,700km (22,300 miles) above the Earth to detect threats across the globe, according to Space.com.
Meanwhile, websites in Taiwan, including those of its defence and foreign affairs ministries, suffered cyberattacks for the second day in a row. The websites went down for hours on Friday but were back online later.
Airlines operating in Taiwan had to divert more than 300 flights affected by the military exercise on Friday, a similar total to the day before. A total of 41 flights were cancelled.
Additional reporting by Chad Bray and Minnie Chan