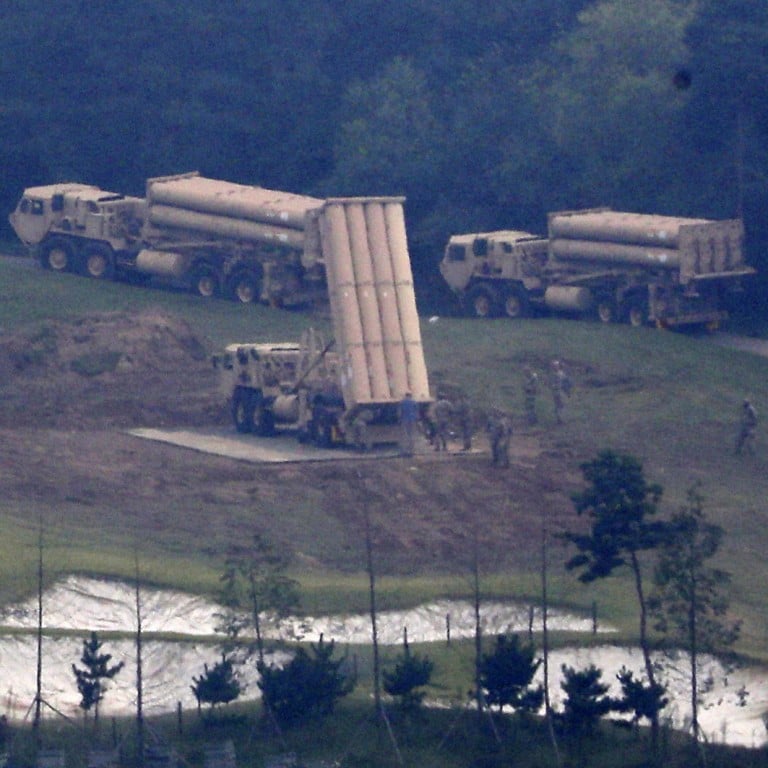 China urges South Korea not to let THAAD missile shield become 'stumbling block' in relations
Foreign Minister Wang Yi says he had a 'comprehensive exchange of views' on the issue with his South Korean counterpart Park Jin
He made the remarks after Seoul said the policy on the anti-missile system would not change because of Beijing's opposition to it
China has urged
South Korea
not to let its US-made missile defence shield become a "stumbling block" in relations, as the two sides again clash over the
THAAD system
.
Chinese Foreign Minister Wang Yi made the remarks late on Thursday after meetings with his South Korean and Nepalese counterparts in Qingdao, Shandong this week.
Security differences over the Terminal High Altitude Area Defence system – installed in South Korea in 2017 – threaten to undermine efforts by Beijing and Seoul to improve bilateral ties, including during Wang's meeting with South Korean Foreign Minister Park Jin on Tuesday.
Wang told reporters that they had "a comprehensive and in-depth exchange of views over the US deployment of THAAD in South Korea", according to a Chinese foreign ministry statement on Friday.
"Both sides agreed that they should attach importance to each other's legitimate security concerns and should properly handle the issue so that it will not become a stumbling block affecting bilateral relations."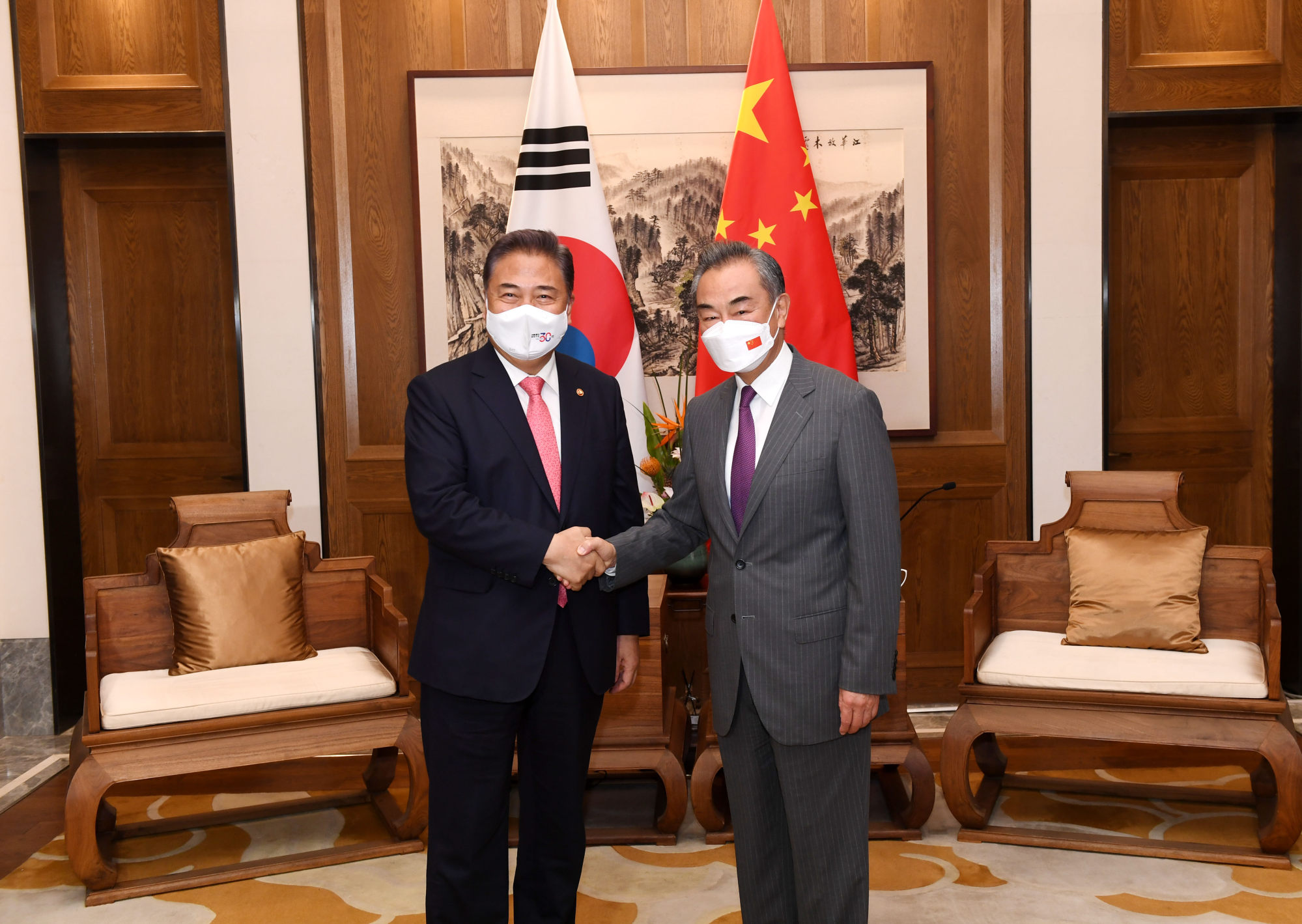 The relationship has been strained since South Korea announced it would deploy the anti-missile system, which China sees as a security threat, saying its radar could be used to spy on its military activities. Seoul maintains that the system is needed as a deterrent in the face of threats from North Korea.
Beijing halted trade and cultural exchanges in response until Seoul, under the previous Moon Jae-in administration, committed to a "three noes" policy in 2017 – no additional deployment of THAAD batteries, no South Korean integration into a US-led regional missile defence system, and no trilateral alliance with the US and Japan.
But concerns in Beijing over THAAD have re-emerged since new South Korean President
Yoon Suk-yeol
took office in May and has pursued closer ties with Washington. Yoon also pledged on the campaign trail to buy another THAAD battery.
On Thursday, officials in South Korea said the THAAD system would not be used against China but that the Yoon administration would not abide by the "three noes".
"Our government clearly states that THAAD is a self-defensive defence tool aimed at protecting our people's lives and safety from North Korea's nuclear and missile threats and a matter of security sovereignty that can never be subject to negotiation," Yonhap news agency quoted a South Korean presidential official as saying.
South Korean Defence Minister Lee Jong-sup said the policy on THAAD would not change because of China's opposition to it.
"The current battery is not structured to play any role in US defences but placed in a location where it can only defend the Korean peninsula," he told reporters.
It comes as China and the United States have stepped up efforts to consolidate their diplomatic alliances after US House Speaker
Nancy Pelosi
defied Beijing's warnings and visited
Taiwan
. Beijing sees the self-ruled island as part of its territory and most countries, including the US, do not recognise it as an independent state.
The high-profile trip has ratcheted up tensions in the region, and when Pelosi travelled to Seoul afterwards Yoon did not meet her in person, instead speaking to her by phone. South Korea, unlike other countries in the region such as Japan, did not release a statement regarding the Taiwan Strait tensions.
Xing Haiming, China's ambassador to South Korea, on Thursday said both sides wanted to improve relations and work to maintain supply chain stability.
But he said THAAD posed "the biggest challenge" to bilateral relations and called for efforts to properly handle the issue based on "mutual understanding".
"[The foreign ministers] shared the view that they should take each other's security concerns seriously and make efforts to properly handle the issue so this problem does not become an obstacle to bilateral ties," Xing said in a statement.