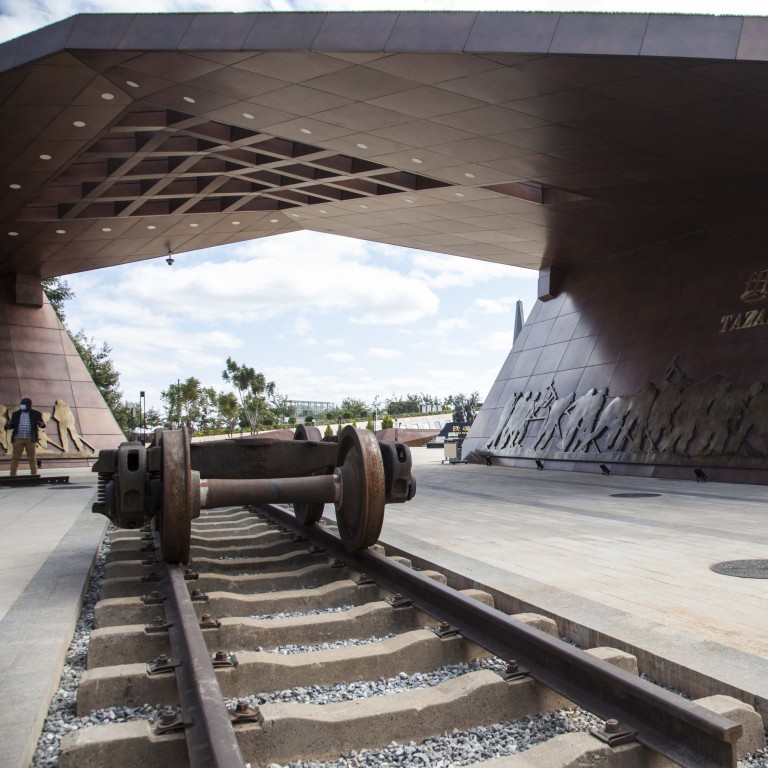 50 years on, Chinese role in Africa's Freedom Railway from Zambia to Tanzania remains on track
Landlocked Zambia's vital link to Tanzanian seaport was backed by China with money and lives in the 1970s
Beijing will now help to revitalise the Tazara, seen as a reason for the unwavering support it enjoys in many African capitals
China will help reconstruct the Tanzania-Zambia Railway (Tazara) – its largest foreign aid project in Africa ever.
The China Civil Engineering Construction Corporation has been appointed to carry out a feasibility study on the project, the Chinese embassy in Zambia announced.
"China is making every effort to prepare for the reactivation of the railway upon Zambian and Tanzanian request again," Chinese ambassador to Lusaka Du Xiaohui said, adding that Beijing will engage the Zambian and Tanzanian governments to explore ways to make Tazara profitable.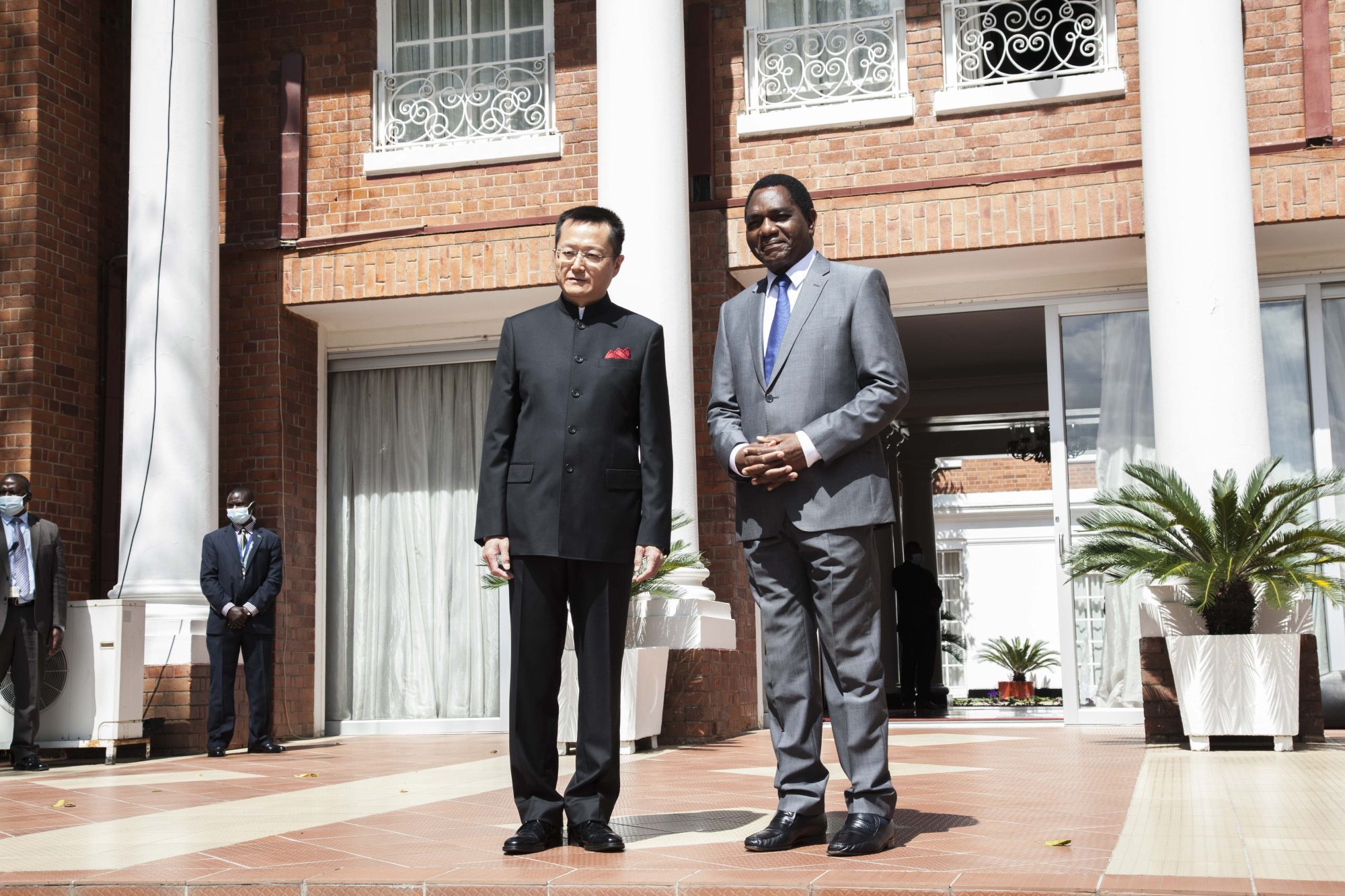 Meanwhile, at a virtual meeting related to the Forum on China-Africa Cooperation (FOCAC) last week, Chinese Foreign Minister Wang Yi said Beijing welcomes and "supports the decision of Tanzania and Zambia to reactivate the Tanzania-Zambia Railway".
"China will continue to actively support and participate in the construction of major infrastructure in Africa through financing, investment and assistance," Wang added.
China funded the Tazara about five decades ago, under the leadership of chairman Mao Zedong and then premier Zhou Enlai, at a time when the young People's Republic was itself facing financial difficulties, and just emerging from the tumultuous years of the Cultural Revolution.
Lusaka was desperate for this railway link after white-controlled neighbouring Rhodesia (now Zimbabwe), opposed to the transfer of power to the black majority next door, cut landlocked Zambia's only outlet to the sea – the road and rail through Rhodesia to the seaports in southern Africa.
Copper, Zambia's main export, now lacked a route to overseas markets.
China stepped in after the US and Russia refused to fund a new railway saying it would not make economic sense.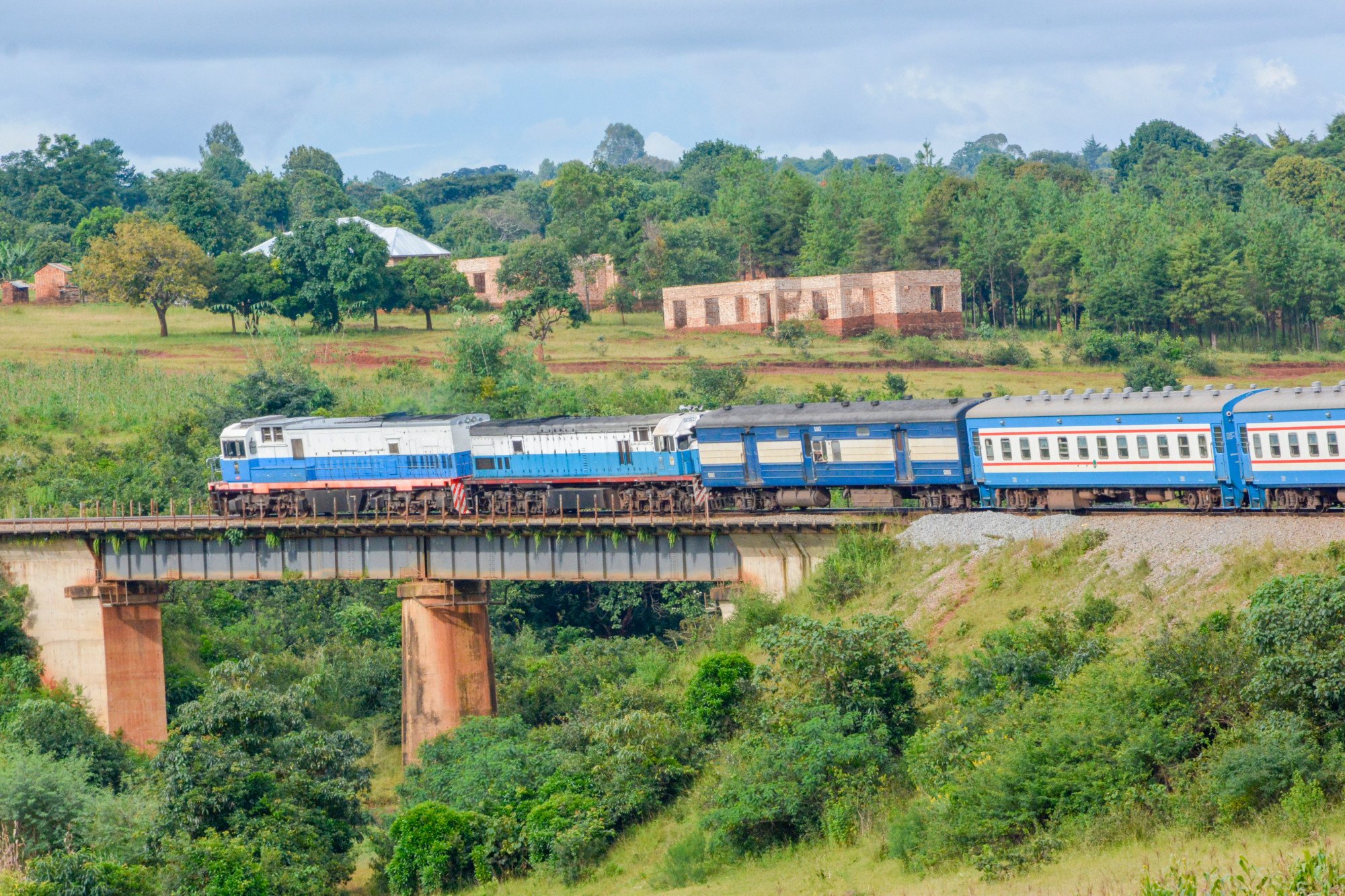 The Tazara was built between 1970 and 1975, at a cost of about a billion yuan (billions of US dollars at today's rates) in interest-free loans, with 50,000 Chinese workers helping to build the 1,860km of tracks, stretching from the Zambian copper belt to Tanzania's Dar es Salaam Port on the Indian Ocean.
US professor and historian Gregg Brazinsky, in his 2017 book, Winning the Third World, Sino-American Rivalry During the Cold War, said China hoped to show up its competitors in the region with the project.
"Associating China with this expensive symbol of modernity – one whose construction the West had refused to take part in – had the potential to inscribe Beijing's vision of Sino-African partnership permanently across a broad [swathe] of the East African landscape," he wrote.
It was named the Freedom Railway by then presidents Kenneth Kaunda of Zambia and Julius Nyerere of Tanzania – the first elected leaders of their newly independent nations. But five decades on, Tazara remains underutilised and in financial despair, with Zambia and Tanzania having had to keep returning to China to keep it going.
Of the more than 5.5 million tonnes of transit cargo that the Port of Dar es Salaam handled last year along the Dar es Salaam corridor – from or to Zambia, the Democratic Republic of the Congo and Malawi – less than 8 per cent was transported through Tazara.
The fact remains, however, that the railway represents China's single most important aid project, one that laid the cornerstone for close political, economic and cultural ties with Africa, as Tim Zajontz, research fellow at South Africa's Centre for International and Comparative Politics at Stellenbosch University, put it.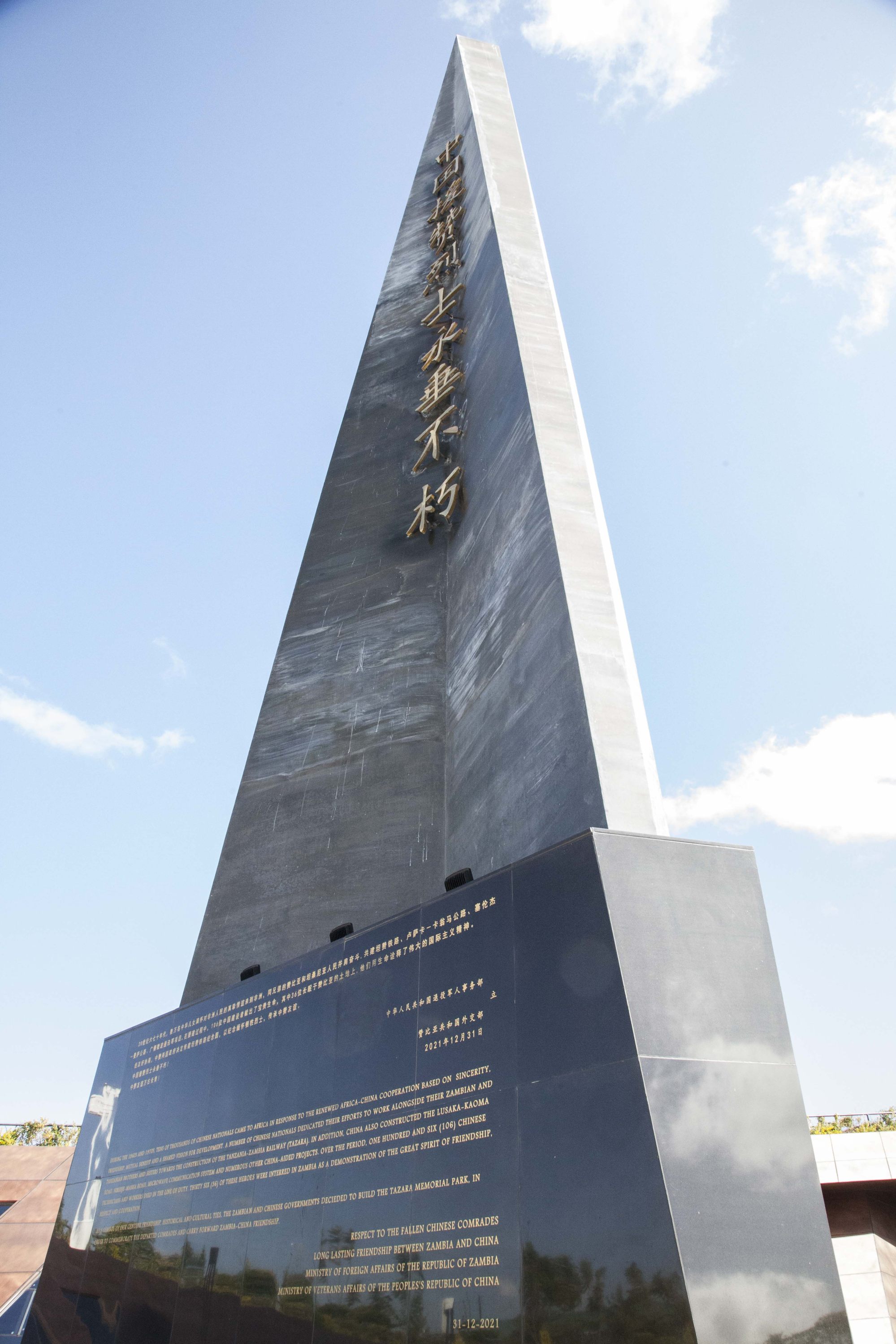 "Chinese workers and engineers made significant sacrifices, with some 70 of them losing their lives during the construction," Zajontz said. "China's role in building the so-called Freedom Railway is to this day appreciated by African elites and ordinary citizens and has been one of the reasons for the unwavering support that Beijing enjoys in many African capitals."
More than 160 railway workers, including 69 Chinese nationals, died during the construction of the railway line, in site accidents, wild animal attacks or from diseases like malaria.
To honour their sacrifice, Zambia on August 10 commissioned a memorial park in Chongwe, near capital city Lusaka.
The memorial houses a museum of photographs as well as the graves of 36 Chinese engineers and workers who died. "One huge lesson we draw from there is the fact that hard work was put in by the People's Republic of China, Republic of Tanzania and indeed Zambia," Zambian President Hakainde Hichilema said in commissioning the park.
"To underscore the significance of the Tazara project, we undertook a state visit to Tanzania where President [Samia Suluhu] Hassan and our government agreed to revamp and recapitalise the Tazara railway line to enhance trade and business opportunities between the two sister countries," Hichilema said.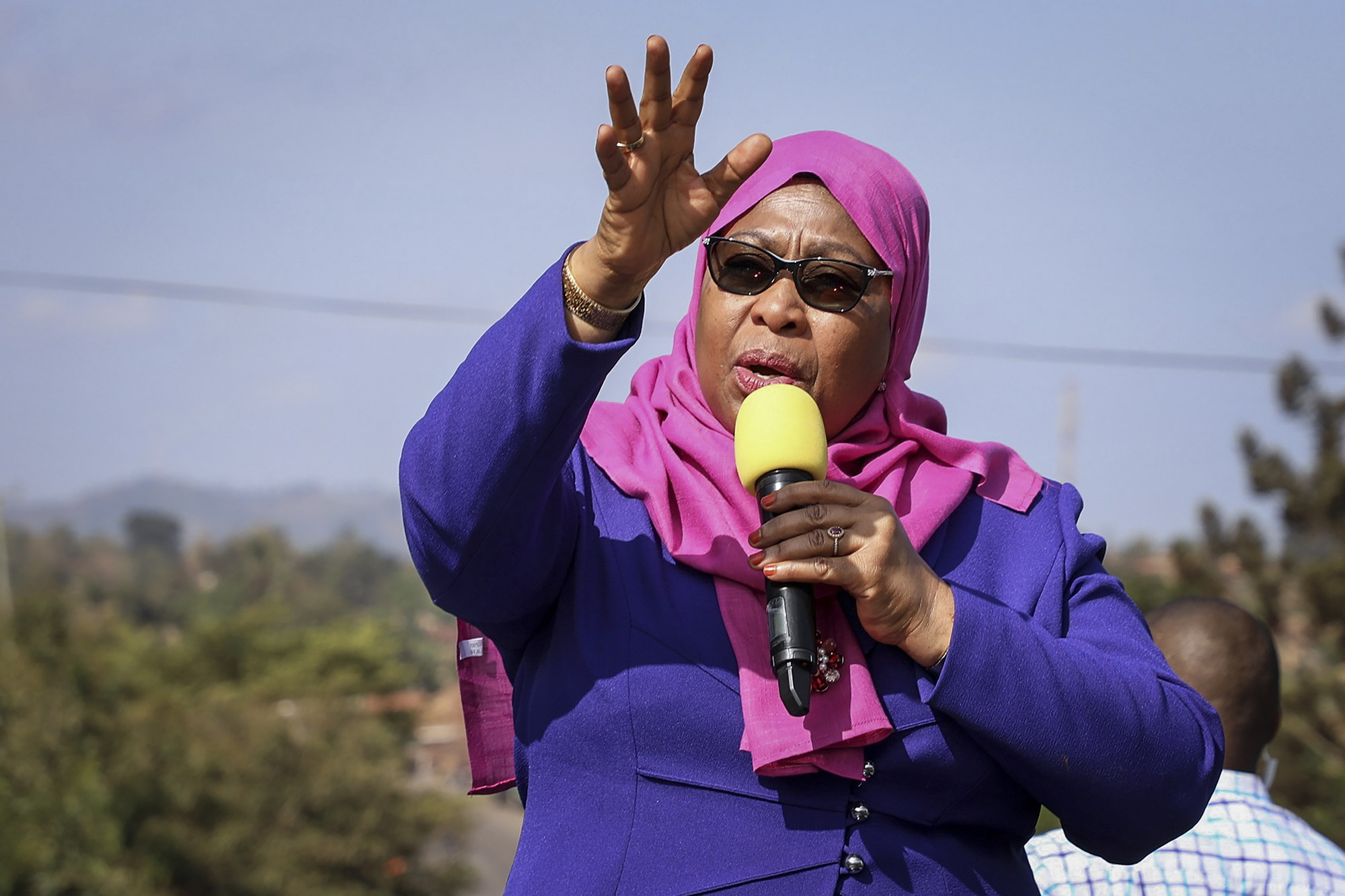 Stephen Chan, politics and international relations professor at the School of Oriental and African Studies in London, said the "Chinese feel genuinely nostalgic about the Tazara Railway".
"The memorial park is a well-judged Zambian diplomatic gesture to China, recognising the sacrifices."
At the same time, Zambia and Tanzania have been vocal in their criticism of China over ways to make it viable, such as the need to use standard gauge rail, the lack of which has made repairs and upkeep difficult.
Zajontz, also a lecturer in international relations at Germany's University of Freiburg, said Beijing periodically injects loans into the project through recurring intergovernmental cooperation protocols.
The commerce ministry in Beijing and state-owned firms have been pushing for a long-term and large-scale Chinese investment in the form of a so-called rehabilitate-operate-transfer contract, which means privatisation.
However, the Chinese side and the shareholding governments have not been able to agree on the conditions of such a public-private partnership, said Zajontz, who has published a paper on the Tazara's ailing condition and the controversial negotiations about a Chinese investment.
"Under the new heads of state in Lusaka and Dodoma, there has recently been renewed momentum for tripartite negotiations with China. Mounting fiscal pressures in both countries have certainly made the privatisation of Tazara increasingly likely, as the ailing railway causes unwanted costs for the Tanzanian and Zambian treasuries," he added.
Jamie Monson, professor of history and director of the African Studies Centre at Michigan State University, said the Tazara remains an important symbol for all three countries, as a project carried out at a time when newly independent southern African nations were seeking new transport and development options that could provide alternatives to the colonial routes that still dominated at the time.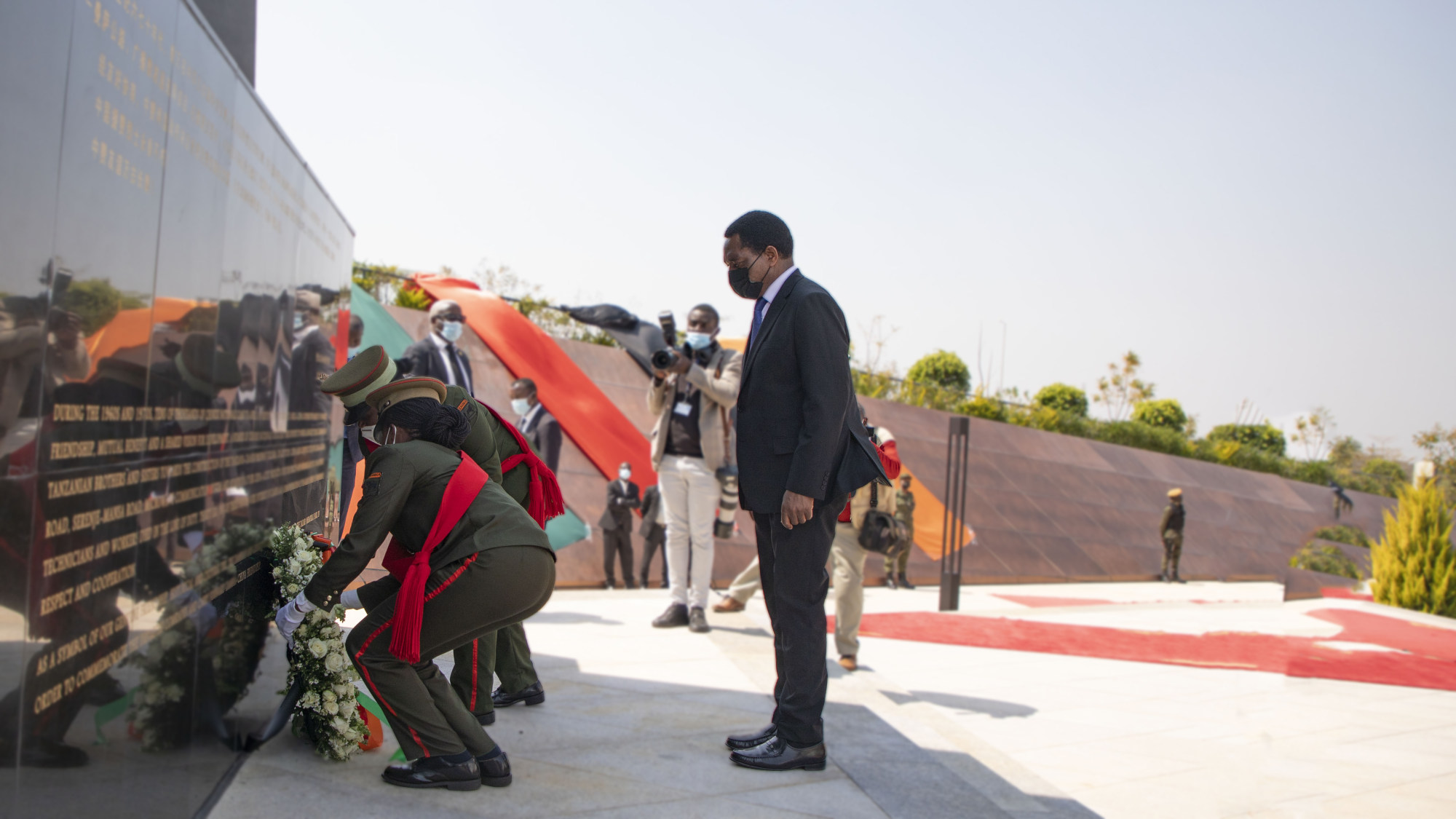 "It allows China to demonstrate that it has been an enduring friend over decades, throughout China's shift from revolutionary role model to its 'opening up' and economic reform to the present," Monson said.
She said despite global economic and political shifts, China still offers a development model that is positioned as an alternative to the West, a theme that was also resonant at the time of the Tazara.
Benjamin Barton, associate professor at the University of Nottingham's Malaysia campus, said the Tazara is of great political significance and symbolism because of the meaning it held at the time and context in which it was built.
"It was, and probably remains to this day, the epitome of an act of South-South cooperation and served to show the world that China and African nations – despite their significant development differentials – could aspire to fund, build and operate a logistically complex infrastructure project," Barton said.
But with the explosion of Chinese infrastructure projects across the continent, Tazara had lost some of its early aura and fallen into disrepair, he noted.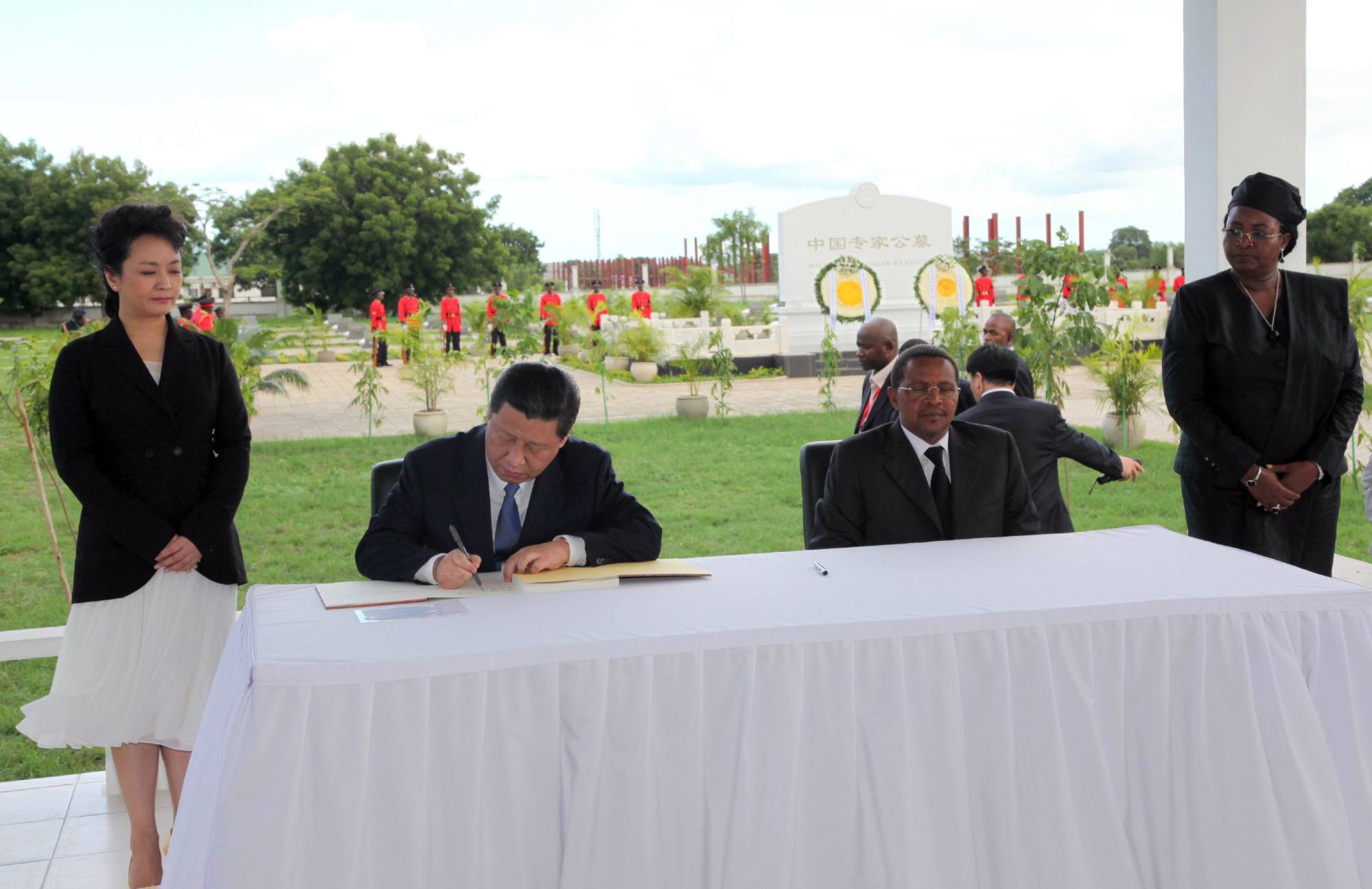 The talk around the need to revamp the line, "is probably driven as much by nostalgia as it is by business interests", Barton suggested.
"After all, Chinese mining companies occupy a critical role in Zambia's natural resource ecosystem and will continue to do so, given China's growing demand for minerals."
But Monson does not believe Beijing would undertake a project like Tazara today in the same form – especially a management structure involving two governments, which has made operations challenging.
Economic imperatives today have replaced the political ones of Tazara's day, in Monson's view.
"Perhaps most importantly, China would not send thousands of railway workers to construct today's projects, side by side with thousands of African workers, the aspect of Tazara that I believe is a key part of its legacy," she noted.