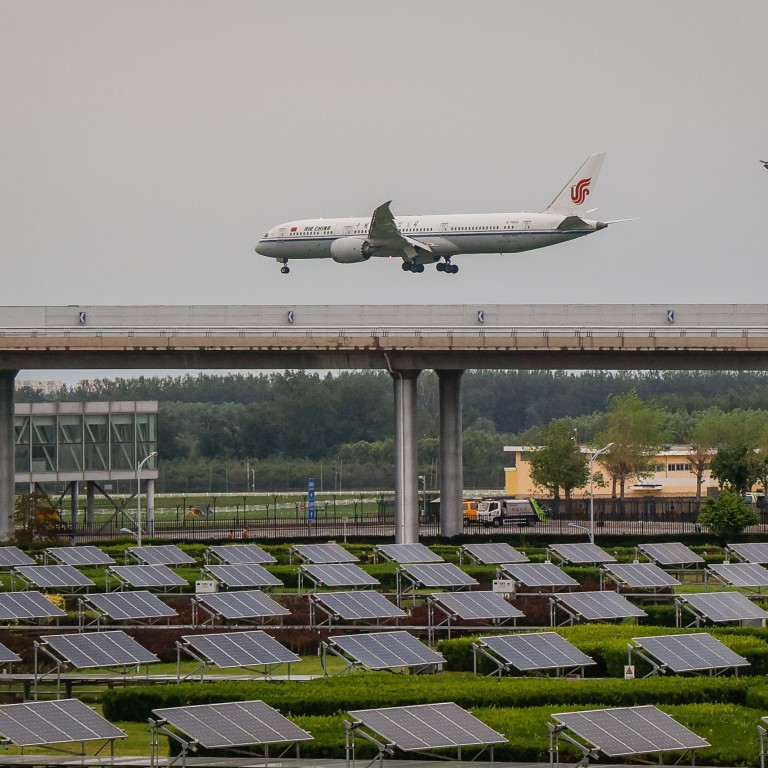 China reopens the door to foreign students after 2 years of Covid lockouts
Students with valid residence permits will be able to re-enter the country from Wednesday, according to notices at various embassies
Decision only applies to long-term academic study and not to vocational courses
Beijing will finally allow foreign students to return to China after 2½ years of
Covid-19
-induced border restrictions, marking a major step towards reopening the country.
From Wednesday, overseas nationals with valid residence permits for study can enter the country and those recently admitted by Chinese colleges can apply for visas, according to statements on the websites of a number of Chinese embassies.
The Chinese embassies in India, Pakistan, Indonesia, the Philippines, Malaysia, Japan, and Britain were among those who said they would begin accepting applications from overseas students.
The embassy in Jakarta noted that the decision not only applied to Indonesians – nationals of third countries could also apply through the office for student visas for China.
However, the relaxation applies only to students involved in long-term academic studies and not those pursuing short-term vocational training, according to the foreign ministry's office in Hong Kong.
The decision is a major step towards reopening the country, which has used strict border controls as part of a
zero-Covid campaign
to "prevent introducing an outbreak from overseas".
The approach has locked many international students out of the country, with only those from South Korea, the main source of foreign students in China, allowed to return in July 2020 under special arrangements.
In 2018, a total of 492,185 students from 196 territories studied in mainland China. More than 140,000 international students were from South and Southeast Asia, with Thailand and Pakistan being the second- and third-largest sources.
Unable to complete their courses in person
, many had to juggle online classes across time zones with part-time jobs to support themselves and their families in the absence of lost government stipends and scholarships.
But China is still closed to overseas tourists.
Since the Covid-19 pandemic broke out in early 2020, the Chinese government has applied strict border restrictions.
All foreigners were barred from entry, even if they held valid visas, except for urgent "humanitarian reasons" such as bereavement or visiting critically ill relatives.
Half year later, business travellers were allowed back into the country, but only if they had an invitation letter from a provincial government, a document very difficult to secure.
But there has been easing in the policy. Since June, foreign nationals have been allowed to visit their immediate Chinese family members or a foreigner with permanent residence on the mainland.
And foreigners seeking a Chinese employment visa to "resume operations and production" on the mainland, as well as their family members, are no longer required to produce an invitation letter issued by relevant local authorities.
In July, Premier Li Keqiang said the Covid-19 control measures would be more "more targeted and well-calibrated", and promised to "steadily improve visa and Covid-19 testing policies, and further resume and increase international passenger flights in an orderly way".
"China cannot develop in isolation from the world, and the world also needs China for its development," Li told a virtual conference hosted by the World Economic Forum.