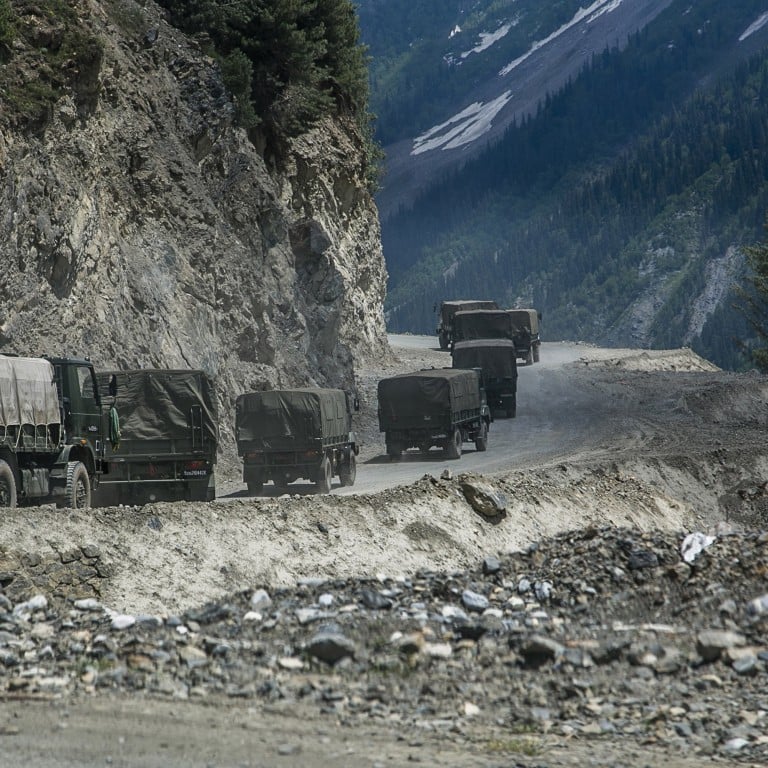 Tensions ease on China-India border amid changing geopolitical landscape
Troops have begun disengaging from frontier in western Himalayas after protracted stand-off, Chinese defence ministry says
Shared concerns have 'reinforced common interests' and the nations have managed to avoid escalation while trade soars, according to analyst
Tensions are easing between China and India as their
troops pull back
from the Gogra-Hotsprings
frontier
in the western Himalayas, amid a changing geopolitical landscape as Russia comes under pressure from the West.
The two Asian giants had been locked in a stand-off since at least four Chinese and 20 Indian soldiers were killed in clashes in the Galwan area of Ladakh two years ago.
China's defence ministry on Friday said both sides had begun disengaging on Thursday. It follows 16 rounds of talks between military officials from the two sides since the clashes in June 2020.
Both China and India have maintained economic ties with Russia amid Western sanctions over its
invasion of Ukraine
, and analysts expect more common ground to emerge.
According to A.B. Abrams, an expert on East Asian security at the University of London, external risks faced by the neighbouring countries have brought them closer. He pointed to China and India taking part in the week-long
Vostok 2022 war games
led by Russia that ended on Wednesday.
"The war in Ukraine, and Western pressure for both countries to depart from their strict neutral position, and common concerns regarding threats to the world economy should conflict be initiated elsewhere – for example in the Taiwan Strait – have reinforced common interests of the two defensive-oriented Asian powers," Abrams said.
The Russian oil market, burdened by sanctions, has also seen surging demand from India and China, with customs data suggesting that it may offset the loss of sales to Europe.
"The two have effectively managed to avoid escalation, while their trade volumes – particularly Indian imports from China – continued to soar," Abrams said, noting that New Delhi had included
Huawei Technologies
in its 5G roll-out, despite Washington's opposition.
"At a time of growing international instability, rising bilateral trade and shared threats, both countries will benefit from alleviating tensions and leaving border disputes for the future."
Abrams added that Beijing and Delhi's fundamental world views did not clash, which made their discord "more manageable".
According to the Chinese defence ministry, the consensus to disengage "in a synchronised and planned manner" was reached after 16 rounds of commander-level talks between the neighbouring states. "This is conducive to maintaining peace and tranquillity in the border areas," the statement said.
Zhu Feng, an international relations specialist from Nanjing University, said that while the military agreement was a positive sign it was unlikely there would be an immediate improvement in bilateral ties.
"In general, both sides have to actively avoid intensifying tensions … the most important objective concerning the border area right now is to maintain the current status," Zhu said. "Resolving border disputes in the short term is unlikely, but conflicts can be avoided."
He also noted that India's relationship with Russia "has historically been amiable, hence it would not wish to completely side with the West" and that Delhi was seeking a balanced approach with both Moscow and Beijing.
Chinese President Xi Jinping, Russian President Vladimir Putin and Indian Prime Minister Narendra Modi are all expected to attend the Shanghai Cooperation Organisation summit in Uzbekistan next week, marking Xi's first trip out of China since the pandemic began. The three leaders are also expected to cross paths at the
Group of 20
summit in Bali in November.