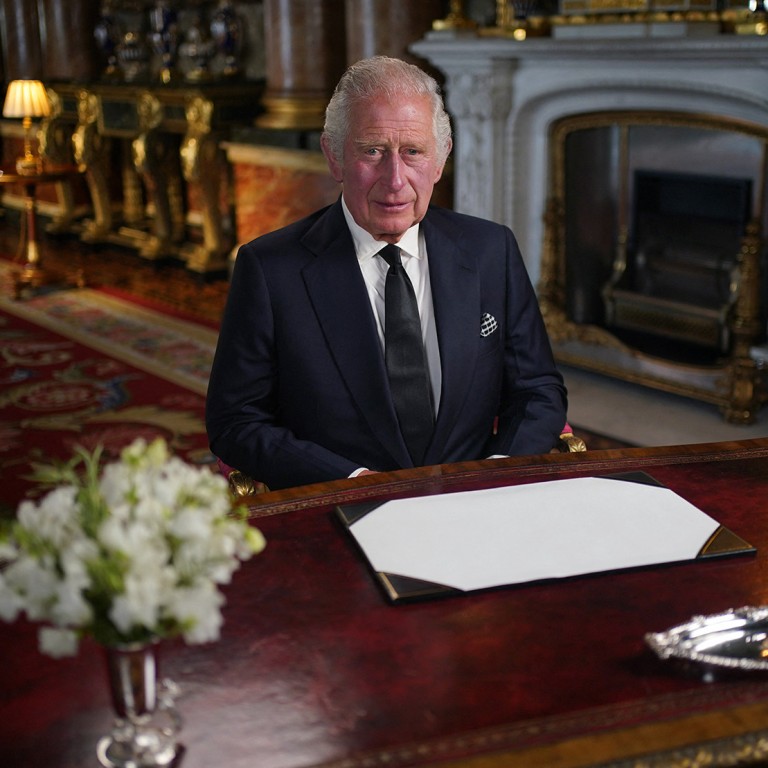 Xi Jinping congratulates King Charles, seeks to improve China-UK ties
Chinese president says he is ready to work together on expanding cooperation
Message comes as countries mark 50 years of diplomatic relations
Xi also said he was prepared to "expand friendly exchanges and mutually beneficial cooperation, and intensify communication on global issues", state news agency Xinhua reported on Sunday.
Xi sent his condolences
on Friday to the British royal family on the death of Queen Elizabeth, the longest-reigning British monarch.
He said the queen won wide acclaim, was the first British monarch to visit China and her death was a great loss to the British people.
In the condolence message, Xi said he attached great importance to bilateral relations and was ready to promote "the healthy and stable" development of China-British ties.
This year marks the 50th anniversary of the establishment of diplomatic relations between the two countries but there have been setbacks.
Relations between China and the United Kingdom have worsened in recent years over a range of issues, from Hong Kong and human rights, to Huawei Technologies, the South China Sea and security.
Britain is also among a number of Western countries that pushed for the release of the United Nations Human Rights Office's report that looked into allegations of "human rights violations" in Xinjiang by Chinese authorities.
Relations are unlikely to improve with the new British administration, analysts warned.
The new British prime minister, Liz Truss, is one of the
harshest critics of China
and has pledged to play tough on Beijing, describing it as a "threat" to Britain's national security and vowing to contain its rise.
Truss is expected to maintain her country's hawkish stance towards the Hong Kong government, political analysts have said, with a special UK citizenship path for migrants from the city likely to continue.