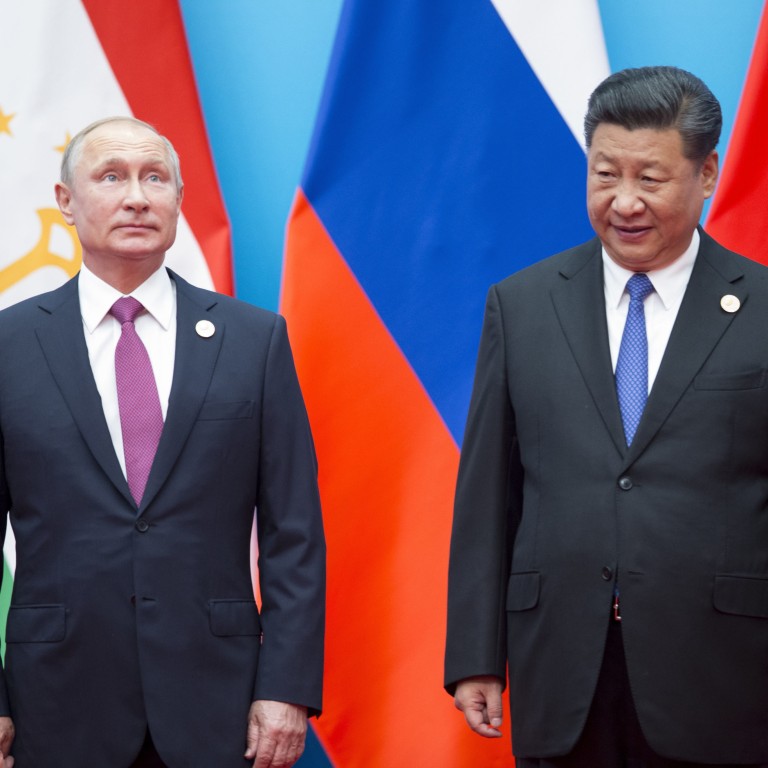 Explainer
What's at stake as China's Xi Jinping makes first trip overseas since the pandemic began?
Trip comes ahead of key party congress where Xi is expected to secure third term
Xi will meet Russian President Vladimir Putin and attend SCO summit
Chinese President Xi Jinping
will travel to Central Asia on Wednesday, setting out on his first overseas trip since the start of the coronavirus pandemic in 2020.
He is expected to meet
Russian President Vladimir Putin
in Uzbekistan – their first encounter since the war in Ukraine started in February – on the sidelines of the Shanghai Cooperation Organisation (SCO) summit. The SCO is a regional political, economic and security organisation headed by China and composed of eight states, including former Soviet Union countries and India and Pakistan.
Xi's trip will be watched very closely, as it comes just before he is expected to secure a third term in mid-October during the 20th National Congress of the Chinese Communist Party.
Why is Xi Jinping's trip important?
This is his first foreign trip since the pandemic started in 2020. In those 2½ years, Xi has mostly held meetings by video link with foreign leaders, amid waves of Covid-19 and sporadic lockdowns throughout the country to maintain its zero-Covid policy.
In-person diplomacy and people-to-people exchanges across borders have been kept to a minimum.
China's economy has also seen a significant slowdown following months of lockdowns in the country's financial hub of Shanghai as well as other cities and regions.
Why does the trip's timing matter?
Why is the meeting between Xi and Putin so highly anticipated?
Xi and Putin will meet for the first time since the two leaders declared "no limits" in the relations of their countries when they last met during Beijing's Winter Olympics in February, just days before Russia invaded Ukraine.
The pair have stayed in contact by phone over the past few months, notably on June 15, Xi's birthday.
Xi's trip comes as Russian troops are being pushed back by the Ukrainian army in the Kharkiv region, a major setback for Moscow after months of fighting, which has caused significant death tolls on both sides and harsh international condemnation of Russia.
"As the [world] situation has been going through some relatively large changes, it's normal for [Russia and China] to hold talks on international and regional affairs and bilateral cooperation," said Yang Cheng, executive president of the Shanghai Academy of Global Governance and Area Studies.
"But in regard to the Ukraine tensions, China will be careful in expressing its stance, most likely [it] will continue to stick with its neutral position."
What's at stake in Xi's meeting with Putin?
The annual UN General Assembly is also taking place this week. The Ukraine crisis, Taiwan, and alleged human rights issues in Xinjiang are all topics likely to be widely discussed among world leaders.
Despite China repeatedly saying it is not forming an alliance with Russia, some observers say Western pressures, such as sanctions, will draw Russia and China closer – economically and diplomatically.
The two countries have stepped up military cooperation as well: the recent Vostok war games hosted by Russia with Chinese participation, and a recent joint bomber mission around Japan have kept stakeholders wary of stronger Russia-China ties.
Why is Xi travelling to Central Asia?
Xi will travel to Central Asia for a three-day trip from Wednesday to visit both Kazakhstan and Uzbekistan, and will attend the SCO summit in Samarkand. The SCO is often considered as a Eurasian regional response to Nato.
The SCO maintains China's interest in Central Asia with many ongoing Chinese projects overseen by the initiative.
At the beginning of this year on the 30th anniversary of establishment of diplomatic relations between China and Central Asian countries, China's Ministry of Commerce said that the volume of bilateral trade had increased more than 100 times in the last three decades, and Chinese direct investment in Central Asia had exceeded US$14 billion in the same period.
Given the close ties between China and Central Asian countries, observers say that it is very reasonable for Xi to make the region his first destination.
As economic opportunities continue to flourish, they say Xi will be able to further reaffirm the belt and road strategy's success as the initiative moves into its second decade.