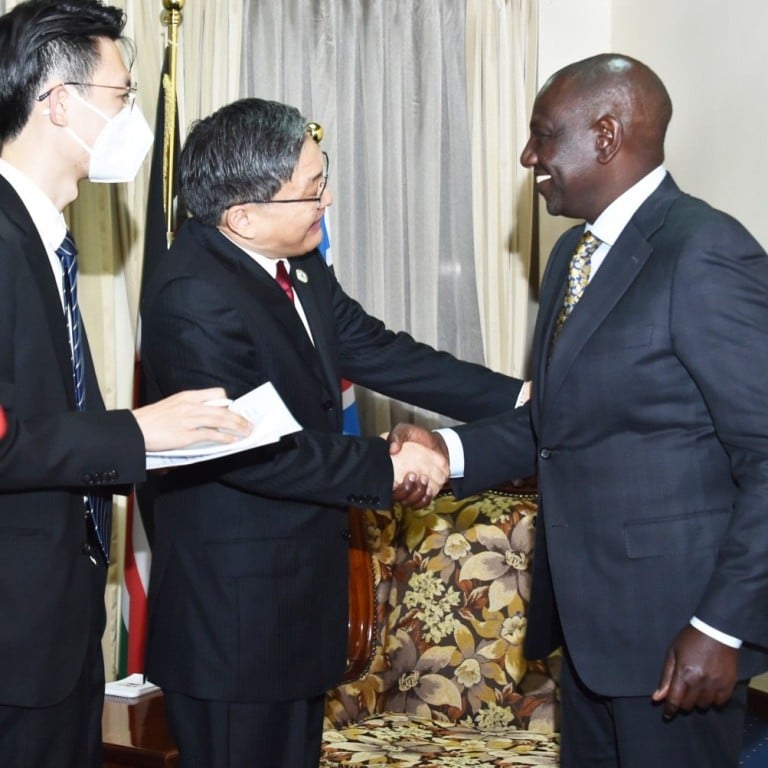 After bashing China loans, Kenya's president signals reverse course
During his election campaign, William Ruto blamed China's lending for his nation's debt troubles
But the new leader has flagged an expansion in Kenya-China relations on infrastructure, agriculture, education
Kenya's new president, William Ruto, has signalled that the East African nation will still look to China to finance and develop its infrastructure – a U-turn from the antagonistic stance he struck during the campaign.
China is Kenya's largest bilateral lender and has financed infrastructure projects from railways to highways. But during the presidential campaign, Chinese lending became a major political issue, with Ruto blaming those loans for Kenya's debt troubles.
However, at a meeting with Liu Yuxi, Beijing's special representative on African affairs, in Nairobi on Monday, Ruto said Kenya and China would "expand these relations on infrastructure, agriculture, education – among other broad arrays of issues – for the mutual benefit of our countries".
"We cherish the robust friendship that Kenya enjoys with China," Ruto said.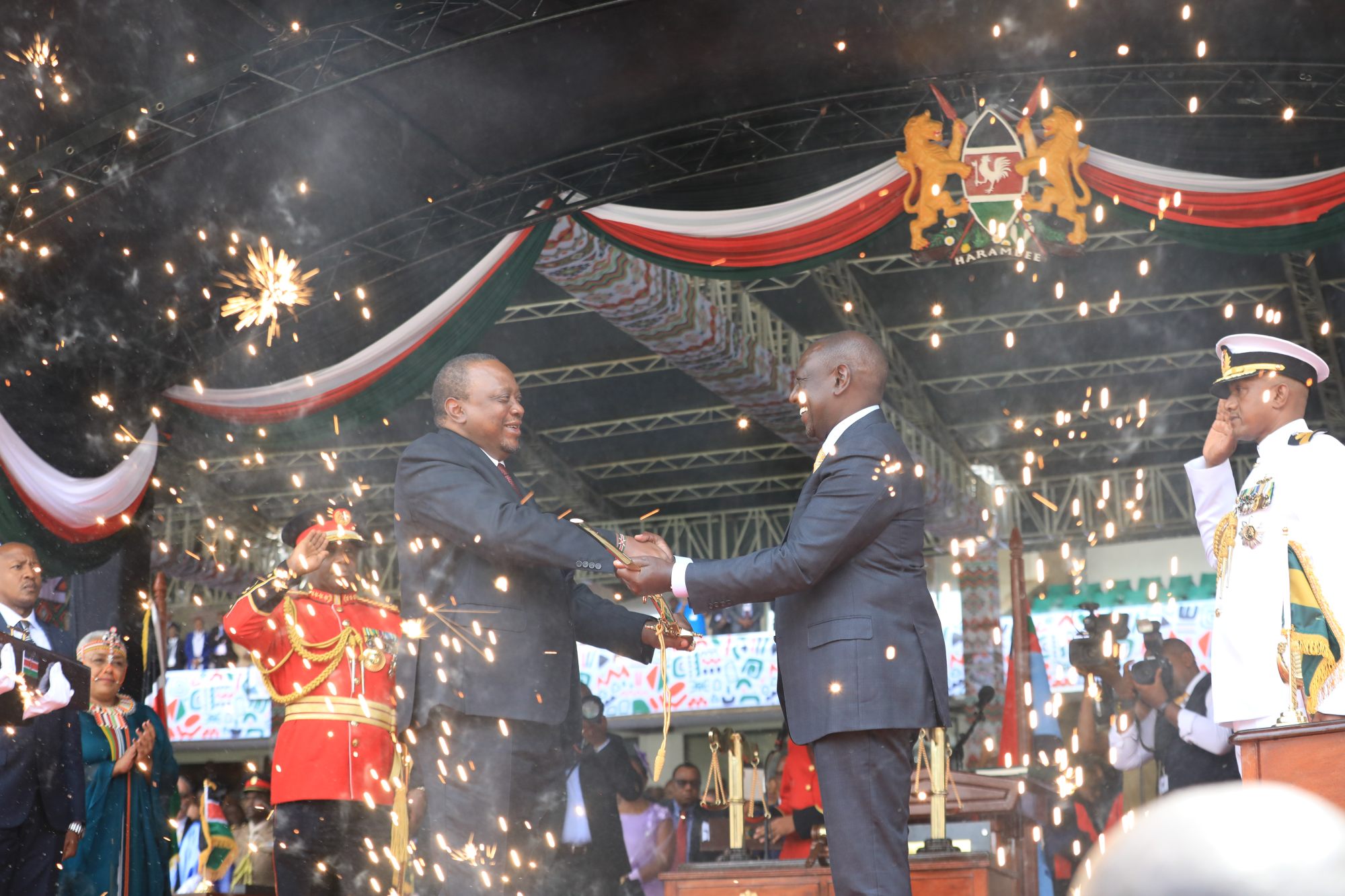 Liu responded: "I firmly believe that China-Kenya cooperation will benefit more our two countries and people … Long live the friendship and cooperation between China and Kenya."
Liu led a Chinese delegation in Kenya to the swearing-in of Ruto, who won the August 9 elections, defeating opposition leader Raila Odinga, in a close vote that was later upheld by the country's Supreme Court.
Ruto was sworn in on Tuesday as the country's fifth president in Nairobi, succeeding Uhuru Kenyatta, who served the maximum two five-year terms.
The event drew dozens of African heads of state and world leaders, including a delegation from the US led by trade representative Katherine Tai. After his inauguration, Ruto promised to stabilise the cost of food in Kenya and help small businesses to thrive and create more jobs.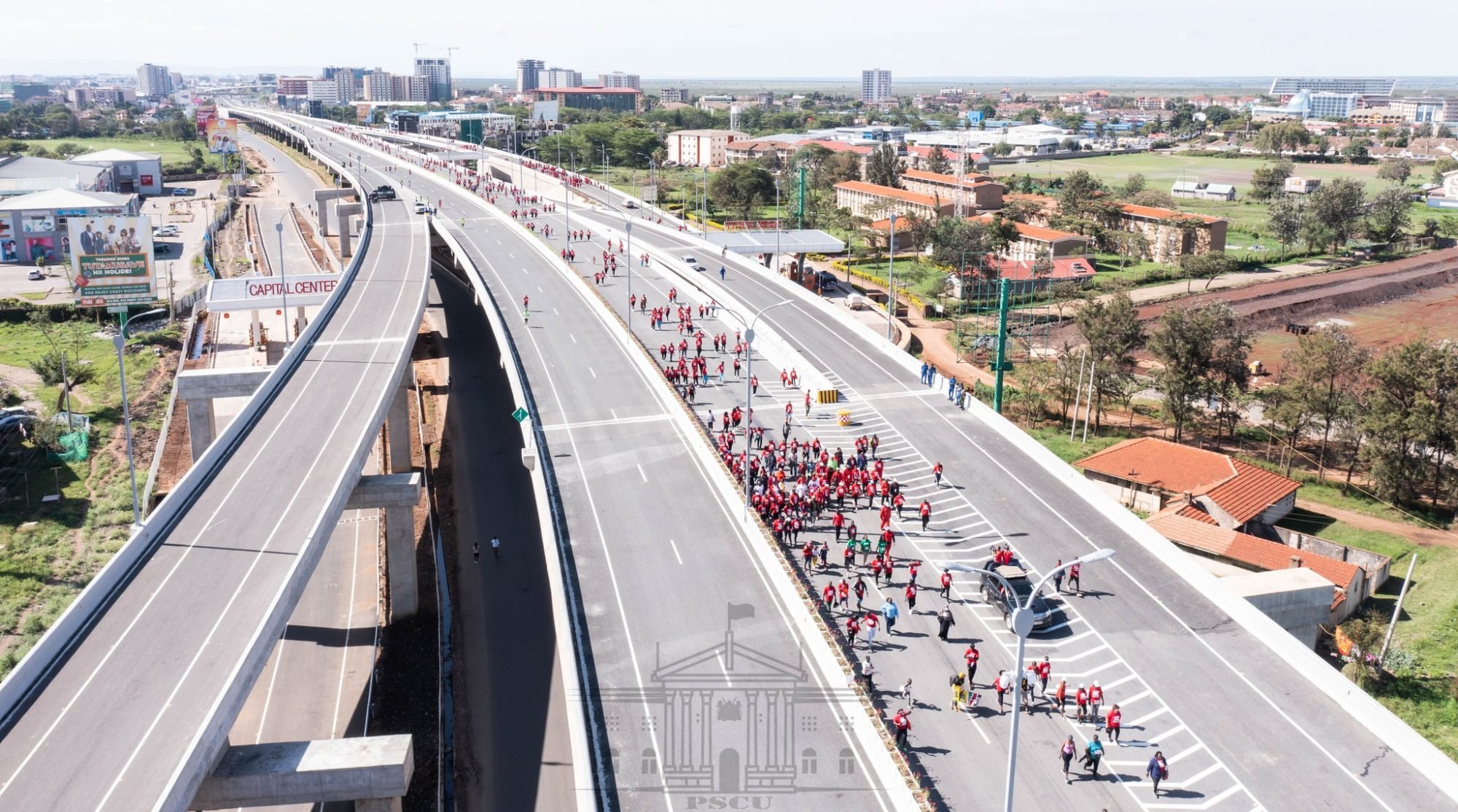 "Our immediate agenda is to create a favourable business and enterprise environment, decriminalise livelihoods and support people in the informal sector to organise themselves into stable, viable and creditworthy business entities," he said.
In his congratulatory message, Chinese President Xi Jinping said he "stands ready to work with President Ruto to advance the development of China-Kenya comprehensive strategic cooperative partnership".
Ruto, 55, is taking over as the Kenyan economy reels from high unemployment, huge public debt and steep inflation, all sending the cost of fuel and basic commodities soaring.
During the campaign, Ruto, who had been deputy president since 2013, took a sharp stance towards China, blaming Beijing for Kenya's debt problems and threatening to deport foreign nationals, including Chinese working illegally in Kenya and operating small retail businesses that could be run by locals.
Ruto also pledged to make public all contracts for major projects that Kenya had signed with China.
Kathleen Klaus, author of Political Violence in Kenya and an assistant professor of conflict resolution at Uppsala University in Sweden, recently wrote that if Ruto "follows through on these statements, Kenya could be headed toward a much more contentious relationship with China.
"This could stall future development projects while helping to rein in future debt obligations."
Beijing has financed massive infrastructure projects in Kenya, including the US$4.7 billion railway that runs between the coastal city of Mombasa and Nairobi with an extension to Naivasha, a town in the Central Rift Valley.
The railway, funded by the Export-Import Bank of China, is one project whose contract Ruto has vowed to make public.
However, Wu Peng, the director general of the Chinese foreign ministry's department of African affairs, said last month in Beijing that "when we signed the agreement, there was a commercial secret agreement. That is a very common commercial practice".
Wu said Kenya would be in breach if it made the deal public. "The spirit of contract is the cornerstone of doing business. If there is no spirit of the contract, how can we do business?"
China has also funded and built the 27.1km (16.8 miles) Nairobi Expressway, constructed by the China Road and Bridge Corporation, for US$688 million under the public-private partnership model.
Kenya's debt to China rose from US$2.1 billion in 2015 to about US$6.4 billion in December 2021, accounting for about two-thirds of all bilateral debt.
Ruto has recently hinted at reducing foreign borrowing and would seek to borrow domestically.
"I am looking forward to the day when we can borrow from the savings of the people of Kenya to run our development instead of borrowing from other countries and that is what holds the future for us," Ruto said last week. "I am taking over a country with a big debt and our economy is not in good stature. If you find yourself in a hole, stop digging."
Analysts at the Oxford Economics consultancy warned that hostility to China at this juncture when debt is set to grow would be risky.
Shani Smit, an economist at the firm, wrote recently that Ruto's commitment to publish Kenyan government contracts with China would please Western governments and agencies – notably the International Monetary Fund – but that following through on this vow, and on a threat to deport illegal Chinese workers, would severely strain the countries' relationship.
"If Kenya were to sour relations with China, its commitment to structural reforms will need to translate into clear progress if Western funding is to plug the potential gap," Smit said.
African leaders have taken a tough stance toward China during election campaigns before, only to relent. The former Zambian president Michael Sata reportedly railed against Chinese "profiteers" in the early 2000s, claiming that "Zambia has become a province of China".
But once elected president, Sata welcomed Beijing's continued funding for infrastructure projects.