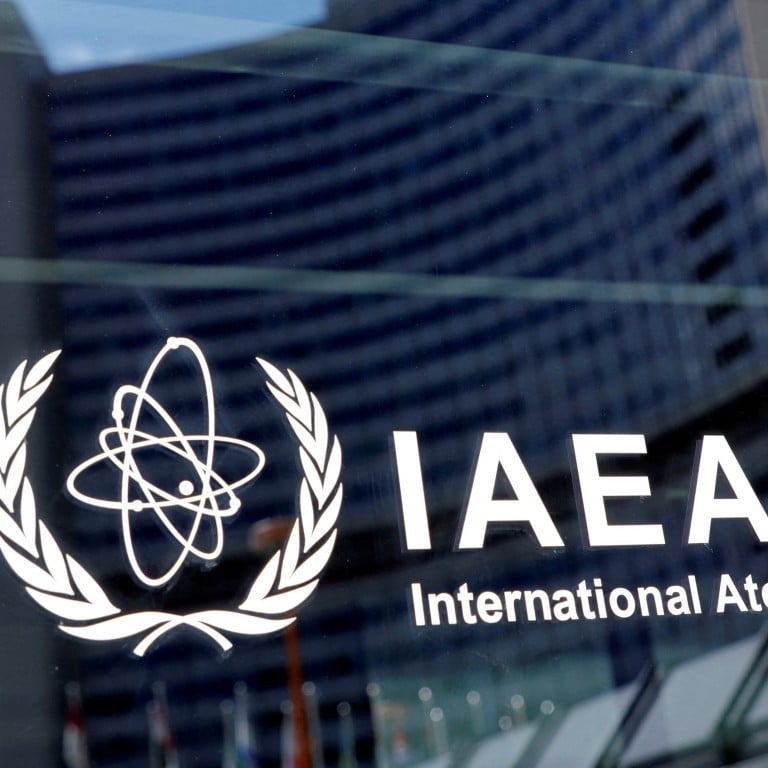 China protests to International Atomic Energy Agency over Aukus nuclear safeguards
Beijing's representative Wang Qun complains that a recent report made misleading conclusions about the risk of nuclear proliferation
The three-way security pact will see Australia acquiring nuclear-powered submarines from Britain and the US
"[The IAEA director general] should not go in the wrong direction, let alone down the dangerous path, in endorsing the nuclear proliferation acts of these three countries," Wang Qun, China's permanent representative to the United Nations and other international organisations in Vienna, said on Monday.
"The IAEA, as a non-proliferation agency, would directly violate its own statute and the Non-Proliferation Treaty if it endorses the legality of the Aukus countries' proliferation activities," he said.
Wang was commenting on the IAEA director general Rafael Mariano Grossi's report on the agency's Aukus safeguards, which were issued on September 9 and made available to its member states but not publicly disclosed.
Wang accused Grossi of overstepping his authority and said the report made misleading conclusions about the submarine deal and whether it constituted a violation of the Non-Proliferation Treaty.
"That was neither compliant nor legal. It is absurd," Wang said.
China reacted strongly to the deal and condemned it as damaging to regional peace and stability and international non-proliferation efforts.
It said there was a serious nuclear proliferation risk as the submarine deal could see Britain and the US sharing technology and material such as highly enriched uranium that could be applied to nuclear arms with Australia, which is a non-nuclear weapons state.
Beijing has repeatedly called on the IAEA to step in and discuss the issues regarding the transfer, safeguard and supervision of nuclear materials in the deal, and said the project should not go ahead until all members of the agency agree.
Foreign ministry spokeswoman Mao Ning said on Tuesday: "Before consensus is reached by all parties, the US, the UK and Australia should not proceed with relevant cooperation, and the IAEA secretariat should not have consultation with the three countries on the so-called safeguards and monitoring arrangements for their nuclear submarine cooperation."
In June, the IAEA set up a special formal agenda and Grossi met the Aukus countries, followed by four further technical meetings between the three parties and the IAEA secretariat's team.
When presenting his report to the IAEA board on Monday, Grossi said he welcomed the engagement from Aukus and emphasised that the IAEA will uphold the non-proliferation mandate as its guiding principle.
But Wang said Grossi's report "lopsidedly" cited the accounts given by the US, Britain and Australia and made no mention of the other member countries' concerns over the risk of nuclear proliferation.
"The IAEA chief cannot override the agency's member states and undertake activities without due mandates from the member states; cannot engage in nuclear proliferation or activities that advance military purposes; cannot be reduced to a political tool of the Aukus countries and be used to make misleading conclusions; and cannot ignore the subordinate status of the IAEA comprehensive safeguards agreements vis-à-vis the NPT," he said.