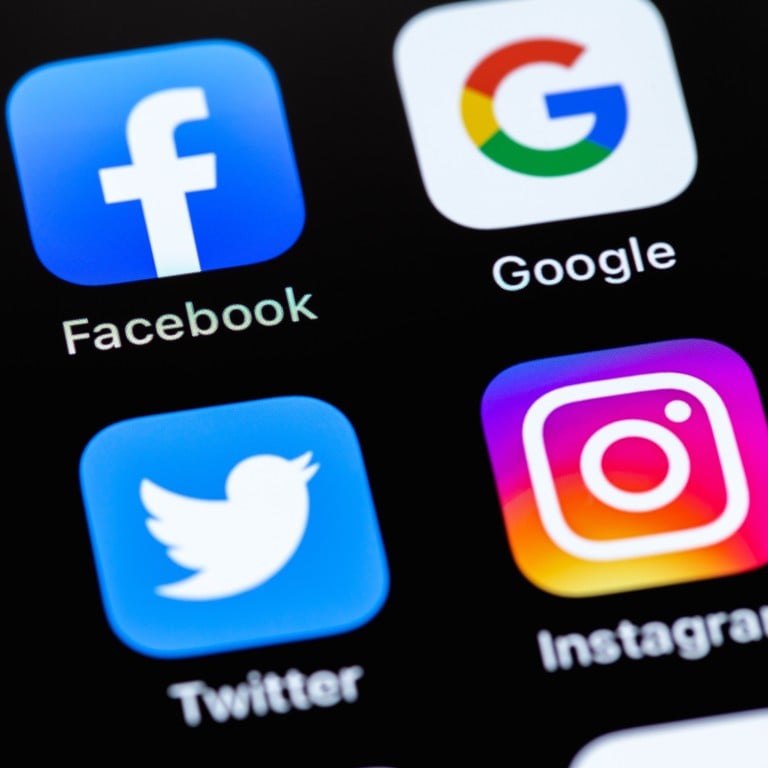 Social media platforms the front line in narrative war between China and West
Deceptive accounts promoting pro-Western narratives removed by Twitter, Facebook and others
Expert warns that US risks reputational damage if found to be involved in covert campaign
Accounts on Western social media sites that extol China's achievements have long been linked to
Beijing's external propaganda effort
and its focus on "telling China's story well", but fresh evidence has emerged that the West is not averse to playing the covert opinion influencing game in the global clash of narratives.
The US and the United Kingdom were behind covert influence operations that used more than 200 social media accounts on Twitter, Facebook, Instagram and other platforms to undermine the voices of countries including China as part of the narrative war, according to a paper published recently by Graphika, a social media analytics firm, and the Stanford Internet Observatory.
The platforms' investigations led to the removal of the deceptive accounts, which promoted pro-Western narratives in the Middle East and Central Asia.
Although no technical details of the investigations were disclosed to researchers, the paper said Twitter and Meta, which owns Facebook and Instagram, believed the accounts, removed on the grounds of "platform manipulation and spam" and "coordinated inauthentic behaviour", were part of pro-Western online influence operations that focused on Russia's actions but also criticised China on issues ranging from Xinjiang to trade practices.
The report, published last month, said Twitter linked the accounts' origins to the United States and the UK, while Meta said the ones on its platforms originated in the US.
A "qualitative review of content samples associated with each account" revealed "inauthentic practices to conduct online influence operations", the report said. They included posing as independent media outlets, posting memes and short videos, and creating fake personas with computer-generated faces.
Jessica Brandt, policy director at the Brookings Institution's Artificial Intelligence and Emerging Technology Initiative, said that if the pro-Western influence campaign was operated by the US, it was a reputationally risky thing to do.
"Washington really needs to resist the temptation to respond to information manipulation in kind because doing so can only undermine its own moral authority," she said. "Democracies depend on a healthy information space to thrive, so polluting that space will ultimately do more harm to ourselves than our competitors."
Graphika and Stanford's analysis is the latest evidence that a narrative war is being waged between the US and China as they scramble to bolster their global discourse power.
Twitter closed nearly a thousand accounts that it said were based in mainland China for spreading disinformation during the Hong Kong protests in 2019. It said they were linked to a "significant state-backed information operation" that sought to "undermine the legitimacy and political positions of the protest movement on the ground".
Last month's report said the pro-Western accounts and groups closed by Twitter and Meta had been active for five years or more. They promoted the interests of the US and its allies while criticising China and its
treatment of Uygur Muslims in Xinjiang
.
Alleged human rights violations in Xinjiang have resulted in intense criticism in recent years and the imposition of sanctions by Washington and its allies.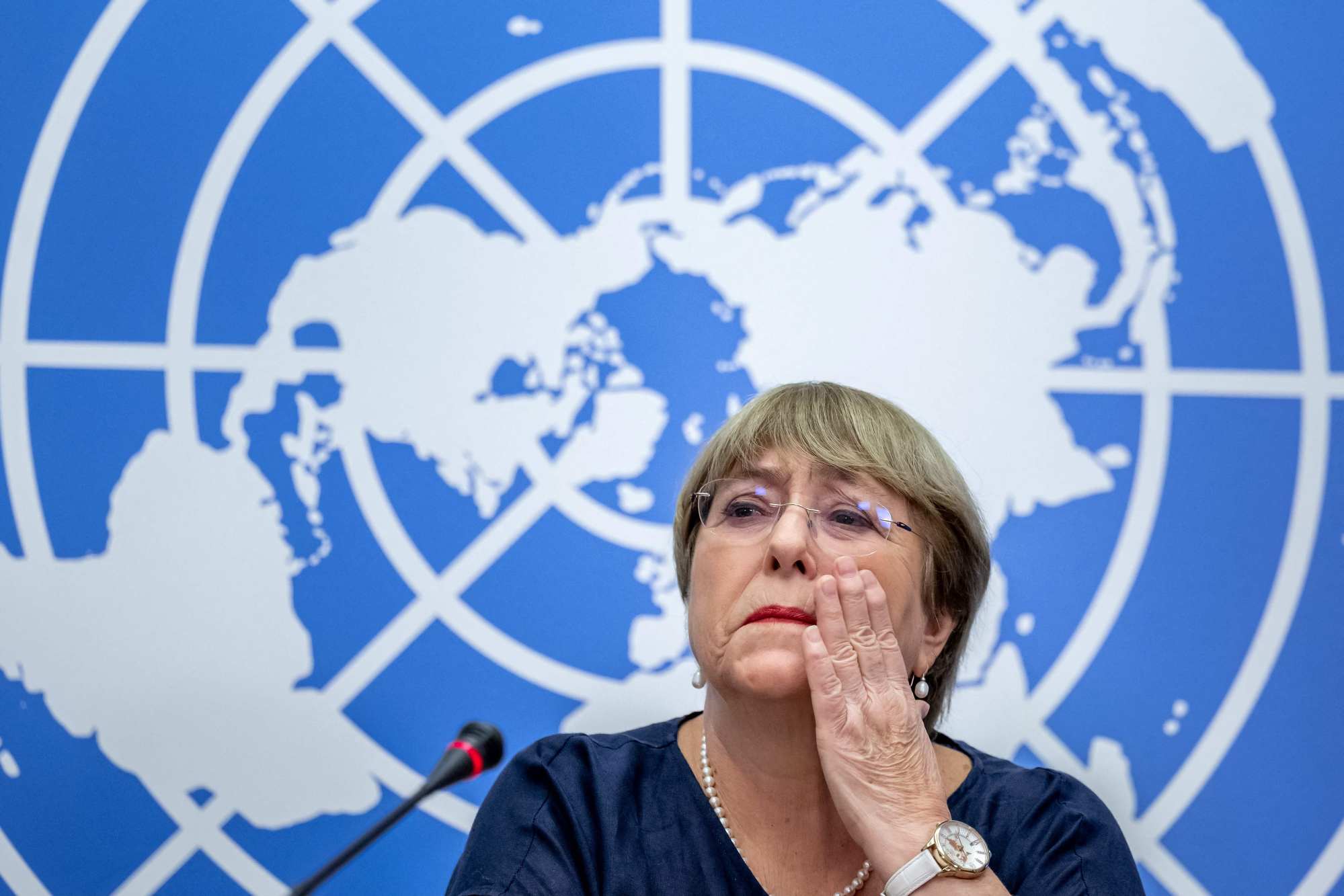 They were also the focus of a
recent report
by the Office of the United Nations High Commissioner for Human Rights. The report, issued three months after a
visit to Xinjiang
in May by then high commissioner Michelle Bachelet, identified "serious human rights violations" against Uygurs and "other predominantly Muslim communities".
The pro-Western comments and posts are part of a narrative contest between the US and China as they seek to assert global leadership and establish an international order in their favour by manipulating content on Western social media platforms. The narrative battle has intensified since the start of
the coronavirus pandemic
, with both countries accusing the other of being
the origin of the virus
.
The merits of their respective political systems and the basis of their relations with smaller nations also feature in that effort.
Chong Ja Ian, an associate professor at the National University of Singapore's political science department, said China's influence operation was bigger and more robust.
"Unlike a decade ago, when Chinese officials and affiliated outlets would simply express their opposition on some political matters, for example the territorial disputes in the
South China Sea
, China is now less careful about blurring reality and some distorted version of it when handling political debates, such as the
Hong Kong protests
and Covid-19's origin, where speculative theory without grounds is more commonly used," he said.
To "tell China's story well" is part of China's diplomatic strategy for using state media and private actors to consolidate and innovate external propaganda.
The University of Oxford released a paper last year on China's public diplomacy operations that analysed Chinese state-controlled media outlets and diplomatic accounts and how they were used to expand China's influence operations on Twitter. Diplomats and state media accounts received lots of engagement from what the paper identified as "superspreader" accounts – inauthentic accounts that retweeted state-backed content in just seconds.