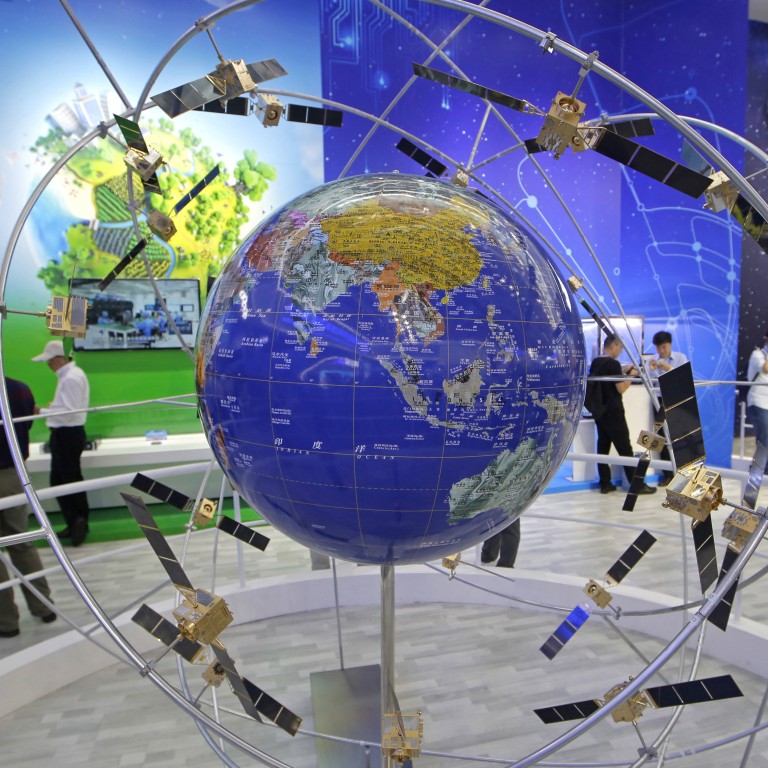 China and Russia to boost satellite navigation systems with new ground stations
BeiDou to install stations in three Russian cities while GLONASS will build sites in Urumqi, Shanghai and Changchun
The agreement aims to improve accuracy and reliability of the systems, which compete with US-owned GPS
China and Russia have agreed to build satellite ground stations on each other's soil to improve how their global navigation systems work together, according to Russian space agency
Roscosmos
.
The agreement aimed to make Russia's
GLONASS
and China's
BeiDou
systems more reliable and accurate, the Russian agency said in a statement on Tuesday.
Under contracts
China and Russia
signed at a regular meeting on satellite navigation, GLONASS stations will be installed in three Chinese cities: Changchun in the northeast, Urumqi in the northwest and Shanghai in the east.
BeiDou stations will be built in Obninsk in western Russia, Irkutsk in eastern Siberia and Petropavlovsk-Kamchatsky in the Russian Far East.
"The simultaneous use of Russian and Chinese systems – GLONASS and BeiDou – will improve the accuracy and reliability of navigation," Roscosmos chief Yury Borisov said.
"This is why we are sincerely interested in expanding cooperation on the use of GLONASS and BeiDou systems, as well as navigation technologies based on them."
The statement on the meeting released by BeiDou's operators did not mention the details of the agreement.
The Russian and Chinese systems arrived on the scene later than GPS. BeiDou only attained global coverage in 2020, when the final satellite of the project's third phase went into orbit.
Moscow and Beijing have pledged to cooperate on the compatibility and interoperability of BeiDou and GLONASS, and experts said the new agreement was part of these efforts.
In February, they signed a deal to ensure the systems complement each other in how they measure time, allowing users to tell time precisely without an atomic clock.
In 2018, Moscow and Beijing pledged to cooperate on the development of BeiDou and GLONASS for peaceful purposes. Roscosmos has installed monitoring stations in Brazil, South Africa, Nicaragua and Antarctica to improve coverage in the southern hemisphere.
BeiDou and GLONASS also work in tandem to improve coverage and accuracy when used in Russia and China.