China says release of Huawei executive Meng Wanzhou was top priority in talks with US
Foreign vice-minister Xie Feng tells state broadcaster that her case was 'the first item on the list' in discussions held in July last year
Meng was freed later that year after the US withdrew an extradition request to Canada after she reached a deal with prosecutors to settle her fraud case
China put the release of
Huawei
executive
Meng Wanzhou
at the top of its list of demands in talks with the United States last year, foreign vice-minister Xie Feng has said.
Xie told state broadcaster CCTV that Meng's case also came up in talks between Presidents Joe Biden and Xi Jinping.
Meng was arrested in Canada in December 2018 on the request of the US, which wanted to extradite her on fraud charges relating to American sanctions against Iran. She was freed in September last year after reaching a deal with the US government that resulted in the extradition request being dropped.
China has previously said Meng's release was among the demands it made during the talks in Tianjin in July last year, but on Thursday Xie told the broadcaster: "The first item on the list of China's key concerns concerning some individual cases was the release of Meng Wanzhou."
The specific requests including lifting visa restrictions on members of the Communist Party and their families, ending sanctions on Chinese officials and government agencies, as well as visa restrictions on students.
China also asked the US to stop suppressing Chinese enterprises, stop registering Chinese media outlets as "foreign agents" and revoke the extradition request against Meng.
Its more general concerns included the mistreatment of Chinese diplomatic missions, its citizens being attacked or treated unfairly, and growing anti-Asian and anti-China sentiment.
Meng, the daughter of Huawei founder Ren Zhengfei, was accused by the US authorities of using a Huawei subsidiary, Skycom, to do business in Iran in violation of US sanctions. A New York court issued a warrant for her arrest in August 2018.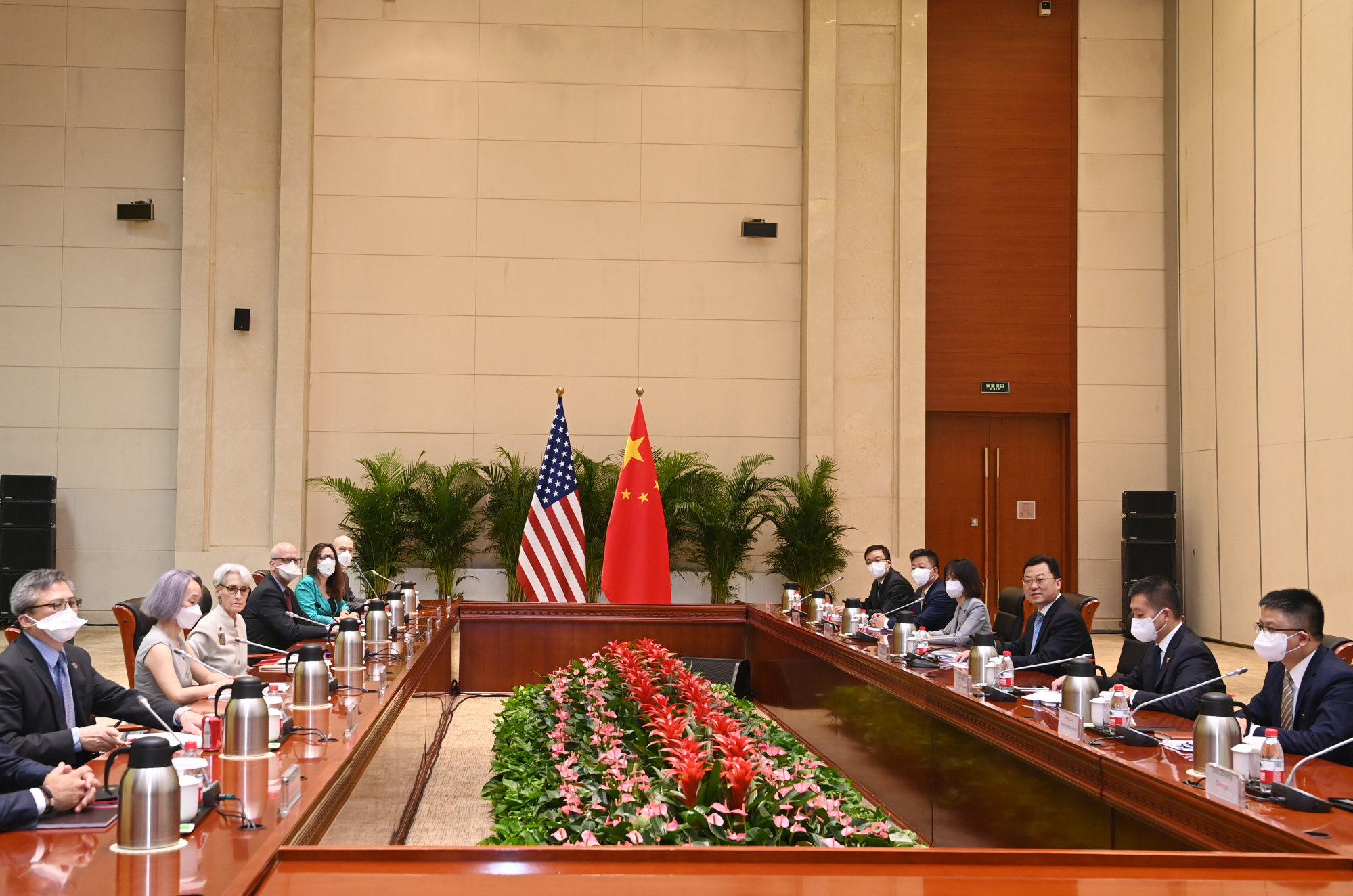 She was arrested on December 1 that year at the request of the US authorities as she changed planes in Vancouver.
In January 2019, the US Department of Justice announced 13 criminal charges against Huawei, Meng and its affiliates in the US, and Hong Kong and sent a formal extradition request to the Canadian authorities.
In September 2021 she was freed after agreeing on a "statement of facts" with the US court – including that she "knowingly provided false statements" to HSBC about Huawei's dealings with Iran – as part of a deferred prosecution agreement that effectively saw charges being dropped.
"At the critical moment last year when the Canadian court was about to deliver the judgment in the Meng Wanzhou case, [Xi] again talked to US President Joe Biden, asking for a proper resolution," Xie said.
"In the end, Meng was released and flew back to China without pleading guilty and without a fine."
Two Canadian men,
Michael Spavor and Michael Kovrig
, who were detained in China days after Meng's arrest and later convicted of spying, were released soon after she returned home.