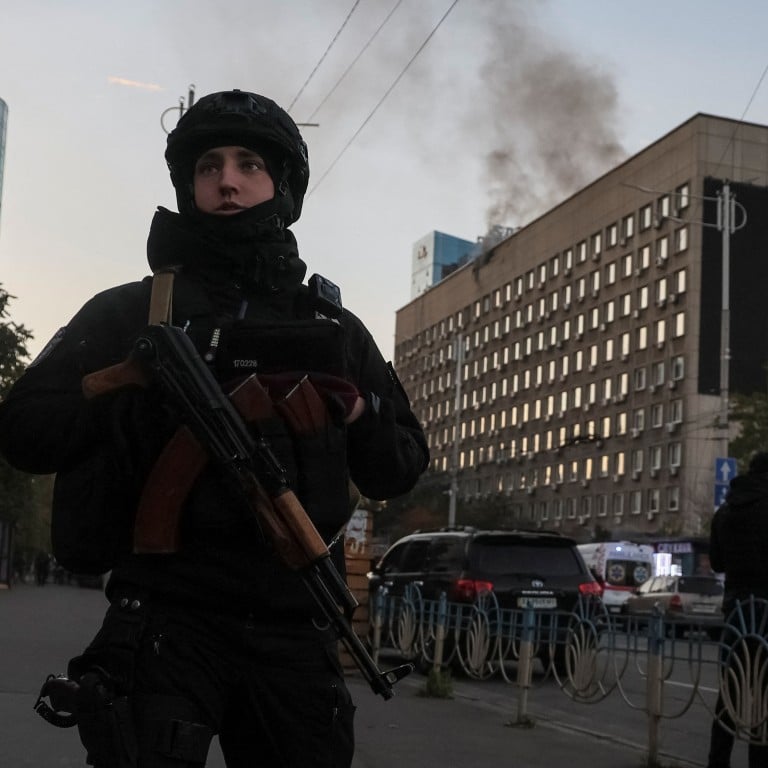 Hundreds of Chinese citizens plan to evacuate Ukraine as war escalates
More than 200 people indicate they will leave the country as security worsens
Beijing has increased calls for citizens to flee as Russia hits back over Crimea bridge attack
More than 200 Chinese nationals signed up for
evacuation from Ukraine
after Beijing renewed calls for citizens to leave the country as security worsens.
In a notice on Saturday, the Chinese foreign ministry urged its citizens to leave Ukraine and to register with the Chinese embassy for evacuation.
The embassy later released registration forms on its WeChat account, saying it would "vigorously provide assistance" for remaining nationals who wished to leave the country.
So far a total of 186 have signed up for organised evacuation with help from the embassy, while 40 have registered to Ukraine on their own, according to the embassy's WeChat account on Monday.
The embassy collects information each month on the number of citizens still living in Ukraine and one of the Chinese notices said some people had failed to report in.
China has so far been hesitant to directly condemn Russia's actions on the global stage and has opposed sanctions against Moscow.
However, Beijing has consistently pledged to support a peaceful resolution to the Ukraine war – a pledge Foreign Minister Wang Yi repeated during his address to the United Nations General Assembly last month.