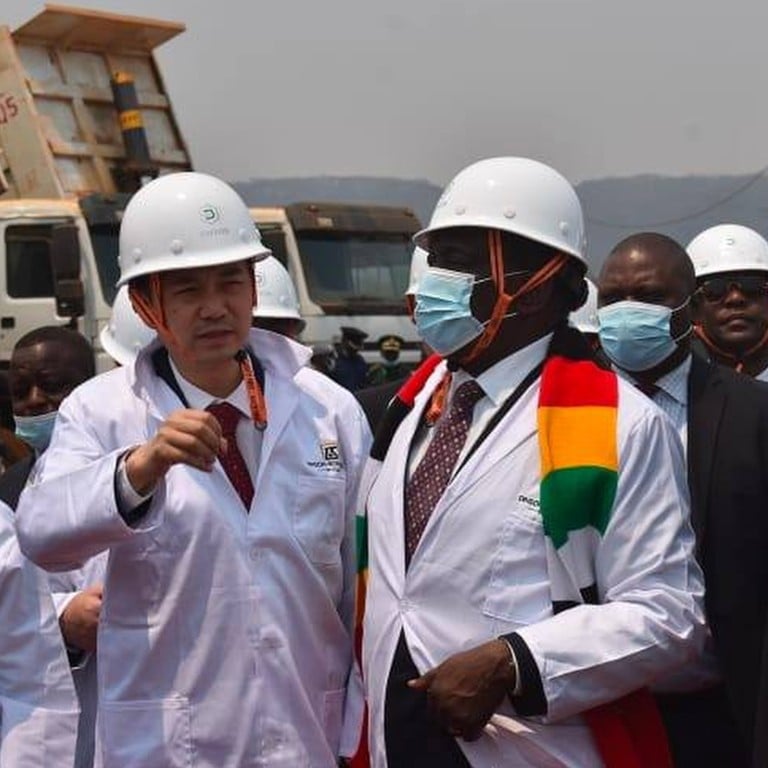 Chinese steel giant building massive US$1 billion plant south of Zimbabwe's capital
Raw materials will be mined and processed locally, with reserves sufficient to last 100 years
Chinese investment in Zimbabwe picked up after West imposed sanctions on the country
In a village near Mvuma, a small Midlands province mining town about 192km (120miles) south of Zimbabwe's capital Harare, Chinese steel giant
Tsingshan Holding Group
is building a US$1 billion iron and steel plant.
It will make use of the abundant iron ore, chrome, coal, nickel and limestone available in Zimbabwe to make iron and steel products and help Zimbabwe develop its steel value chain. Raw materials will be mined and processed locally, with reserves sufficient to last 100 years, according to Zimbabwean government officials.
Through its subsidiary, Dinson Iron and Steel, Tsingshan is building a steel-manufacturing plant that could turn Zimbabwe into one of Africa's largest producers of iron and steel products. The plant, which will be ready by next year, will initially produce 600,000 tons of steel a year and that production could double when it is running at full throttle.
The plant will help revive Zimbabwe's iron and steel industry, whose fortunes have dwindled over the years due to economic mismanagement, especially under former president Robert Mugabe.
Zimbabwean President
Emmerson Mnangagwa
toured the site on October 6 to witness the progress of construction, which is about 25 per cent complete. The critical equipment to complete the first phase, including blast furnace material, has been delivered to the site.
Mnangagwa said: "I express my gratitude towards the People's Republic of China for their support of our goals as a nation. This comes with new projects and resuscitation of plants which offer milestones towards industrialisation."
He said countries that had imposed sanctions on Zimbabwe were surprised to see it prosper with China's help.
Tsingshan, the world's biggest stainless-steel company, also has other projects in Zimbabwe, including a ferrochrome smelting factory in Selous, a village in Mashonaland West province, that is owned by subsidiary Afrochine Smelting.
Ferrochrome is an intermediate product used as feed material in the production of value-added materials such as stainless steel. China is the world's top chrome consumer and Zimbabwe supplies 60 per cent of that demand.
Tsingshan has also invested in coal for coke processing in the Hwange area of Matabeleland North province.
Ferrochrome produced at Selous will be used to make steel at the Mvuma plant. Coking coal will come from the Dinson Colliery in Hwange, completing the steel supply chain.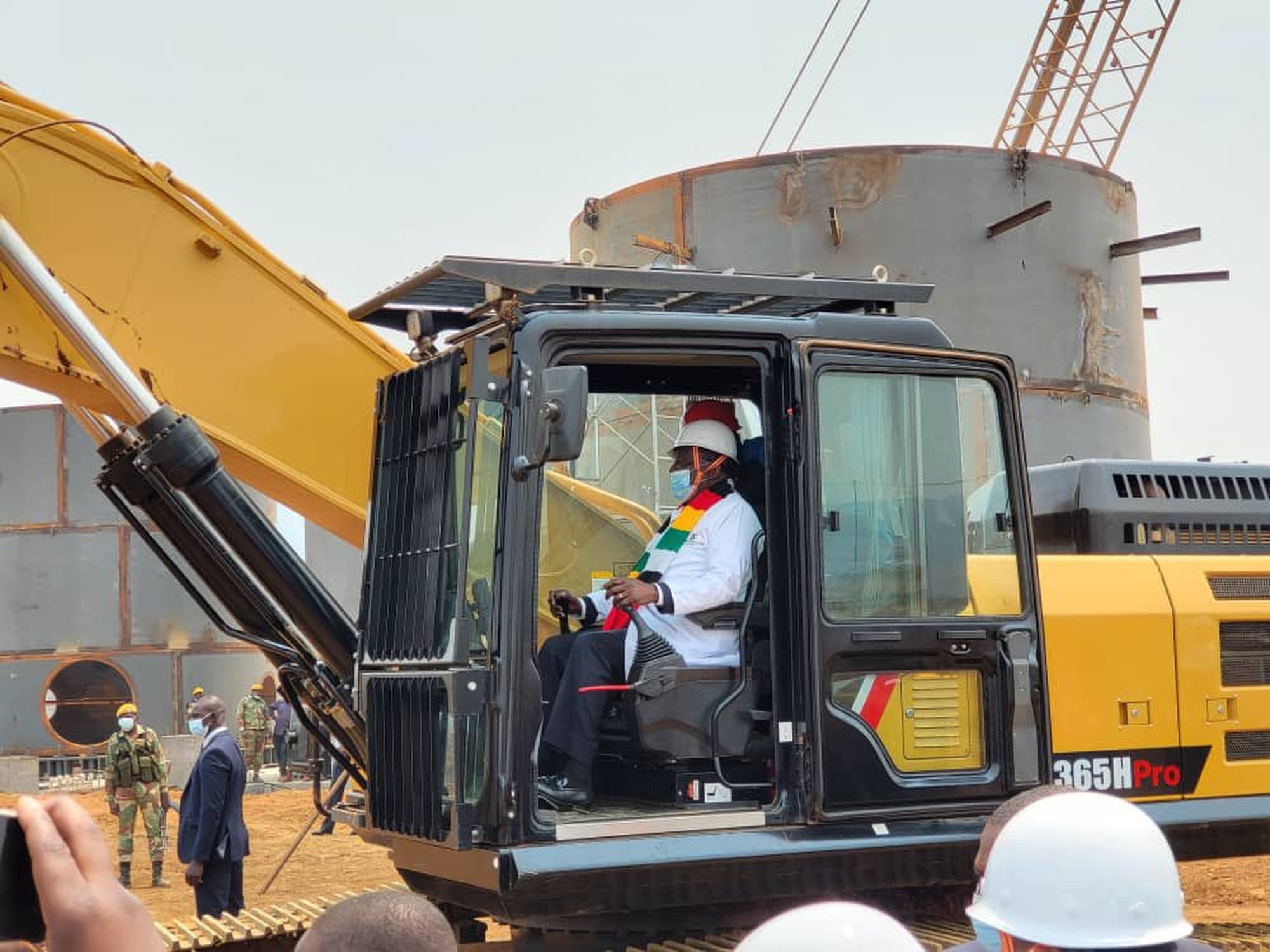 The plant is part of multimillion-dollar investments that Chinese companies are pumping into the Zimbabwean economy after the exit of investors from the West. China has promised to continue to support Zimbabwe's socioeconomic development to the best of its ability, according to Guo Shaochun, the Chinese ambassador to Zimbabwe.
Two decades ago, the United States and Europe imposed sanctions on the Zimbabwean economy due to Mugabe's human rights abuses and policy of seizing land from white farmers, a move that ruined relations with the West.
Guo told a seminar on the impact of Chinese investment in Zimbabwe early this week, that Chinese enterprises had started investing massively in Zimbabwe at the beginning of this century, when the country was subjected to "unilateral and illegal" sanctions by the West, and Western investors collectively withdrew their capital from Zimbabwe.
"When the West chose to abandon, punish and humiliate Zimbabwe, China and Chinese enterprises chose to embrace Zimbabwe," Guo said.
He said China's investment in Zimbabwe had made up for the shortage of funds and technology and other tough challenges faced by Zimbabwe's economy. "In this process, Chinese enterprises have also gained opportunities for development," he said.
Guo said China was encouraging more well-established and capable Chinese companies to invest in Zimbabwe, contribute to Zimbabwe's development, and improve the volume and quality of investment. "We are pleased that Chinese private investments are becoming the vital forces in promoting Zimbabwe's economy," he said.
He said the construction of the iron and steel plant near Mvuma was well on track and it would become the steel manufacturer in Africa. Huayou, Sinomine and some other large Chinese private companies had invested in
lithium mines
in Zimbabwe, and that would make the country an important link in the supply and industrial chain of new energy materials, Guo said.
Many Chinese companies had also invested in other sectors such as tobacco growing and processing, crop farming, the manufacture of building materials, and freight logistics.
"These investments introduce Zimbabwe's high-quality products to international markets, bring Zimbabwe considerable foreign exchange earnings and tax revenues, tens of thousands of jobs and technology transfers," Guo said on Monday.
Besides iron ore, chrome and coal, Zimbabwe has other minerals such as lithium that have attracted China's biggest cobalt refiner Zhejiang Huayou Cobalt, which wants to expand its electric vehicle battery portfolio. There have been recent Chinese acquisitions in the mining industry, especially for lithium, an essential raw material for lithium-ion batteries that power electric vehicles.
China's Zhejiang Huayou Cobalt acquired the Arcadia hard-rock lithium mine outside Harare for US$422 million in December, and state-run China Nonferrous Metal Mining Group announced in February that it was also acquiring a lithium project in Zimbabwe.
Zimbabwe is also rich in gold, platinum, and diamonds – which have attracted a growing number of Chinese mining companies.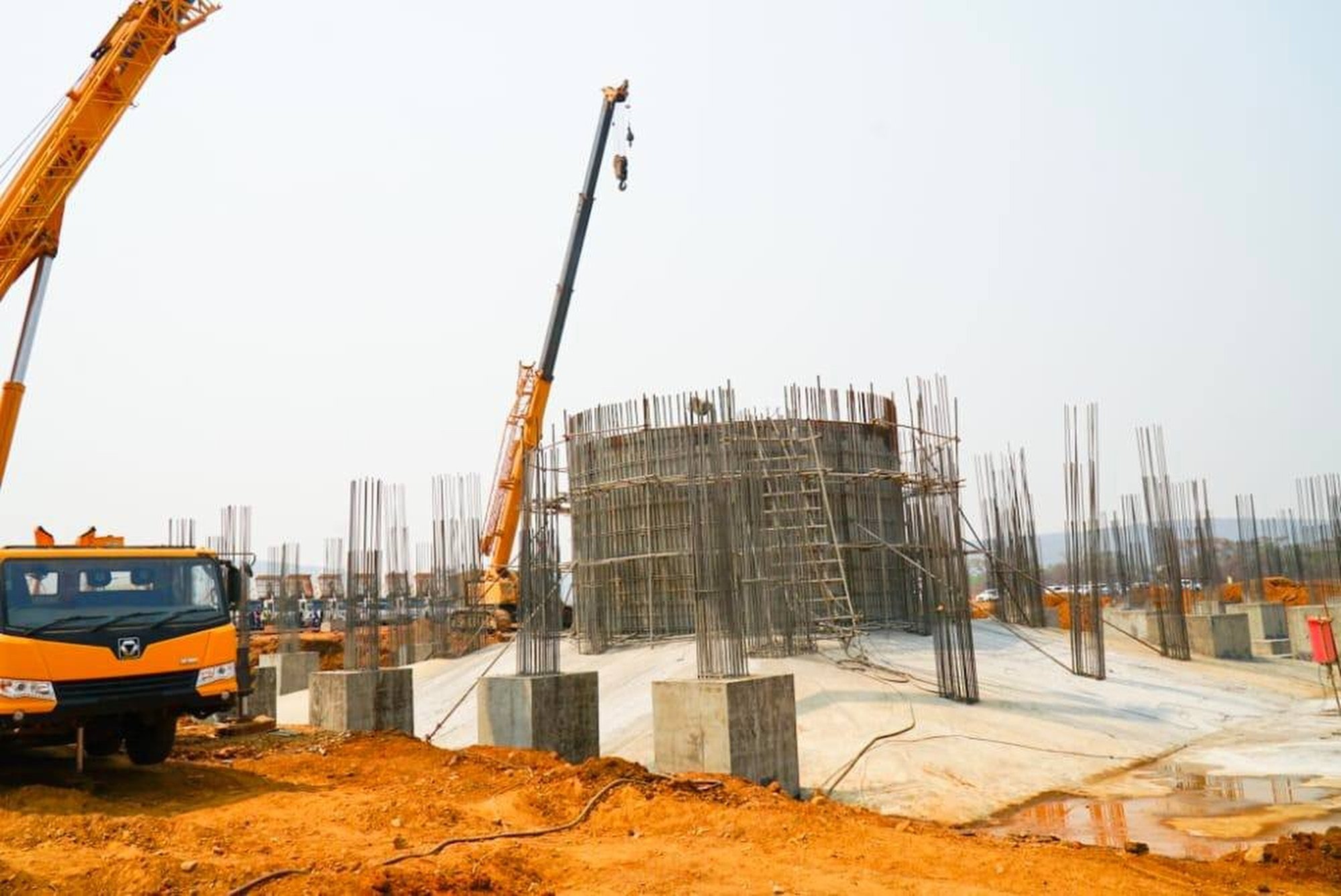 Frederick Shava, Zimbabwe's minister of foreign affairs and international trade, said that since President Xi Jinping's visit to Zimbabwe in December 2015, the country had "witnessed an exponential growth of investments in Zimbabwe by the Chinese government and its private sector".
He said that from 2019 to June this year, Zimbabwe received US$3.028 billion in direct foreign investment, with 76.15 per cent – US$2.306 billion – coming from China.
Beijing has also funded the building of massive projects, including the US$533 million refurbishment of the Kariba South Hydropower project, which was commissioned in 2018 with the capacity to generate 300MW of electricity.
China has also funded the construction of the 600MW Hwange 7 and 8 thermal power expansion projects. Unit 7 is expected to be completed by the end of this year, while Unit 8 is expected to be completed early next year at an estimated cost of US$1.2 billion.
China has also financed the building of major airports such as Robert Gabriel Mugabe International Airport in Harare and Victoria Falls International Airport, and Shanghai Construction Group has just completed the construction of a US$140 million parliament funded by China as "a gift to the people of Zimbabwe", which Shava said "speaks volumes about the positive national impact of an investment of such magnitude by the Chinese government".