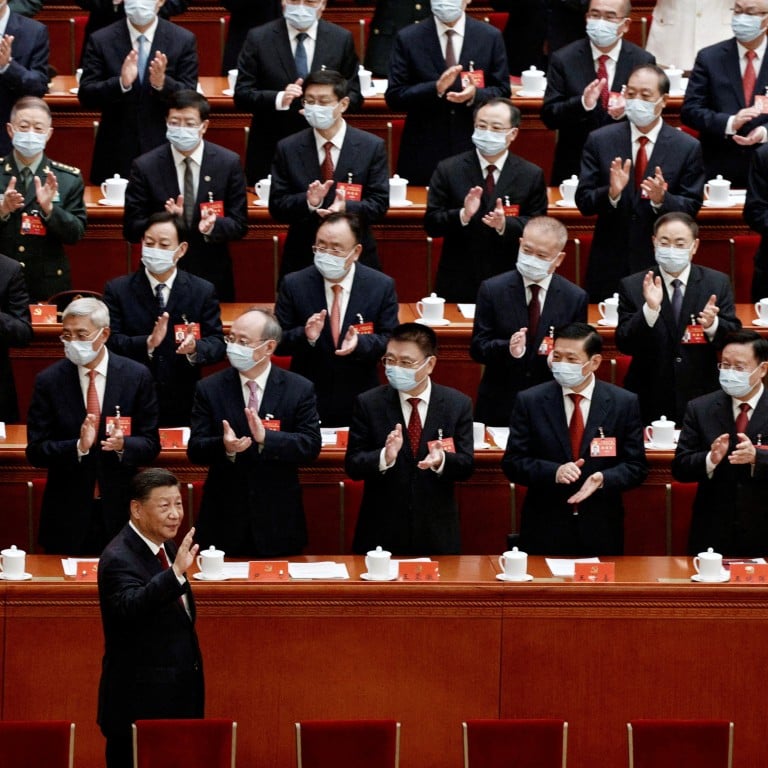 Continuity and caution key to China-Africa ties in Xi Jinping's third term
Expert says African countries are central to China's leadership ambitions on global stage
But mounting debt pressures have seen projects under Belt and Road Initiative scaled down
China's diplomatic and economic engagement with Africa has risen under President Xi Jinping to become the continent's largest trading partner and main source of project finance.
Through his signature
Belt and Road Initiative
, a plan to grow global trade, the continent has received financing for infrastructure projects including ports, highways, bridges, railways and hydroelectric dams.
But the massive debts accrued have come with problems, and Beijing is fighting off accusations from the United States and European countries that it has advanced an unsustainable amount of debt that African countries are unable to repay – something described by Washington as a "debt trap".
Beijing has denied those accusations
, saying "the so-called Chinese debt trap is a lie made up by the US and some other Western countries to deflect responsibility and blame".
Xi did not mention Africa directly in the speech he delivered at the opening of the Communist Party's national congress on October 16, but observers said the continent would continue to play a key role in China's global ambitions.
Paul Nantulya, a research associate at the Africa Centre for Strategic Studies at the National Defence University in Washington, said Xi's third term as Communist Party general secretary would help maintain continuity in China-Africa relations, which had arguably reached their apex under Xi.
He said Xi had inherited an African policy that was already on an upwards trajectory under his predecessor, Hu Jintao, and to some extent Hu's predecessor Jiang Zemin, who founded the Forum on China-Africa Cooperation.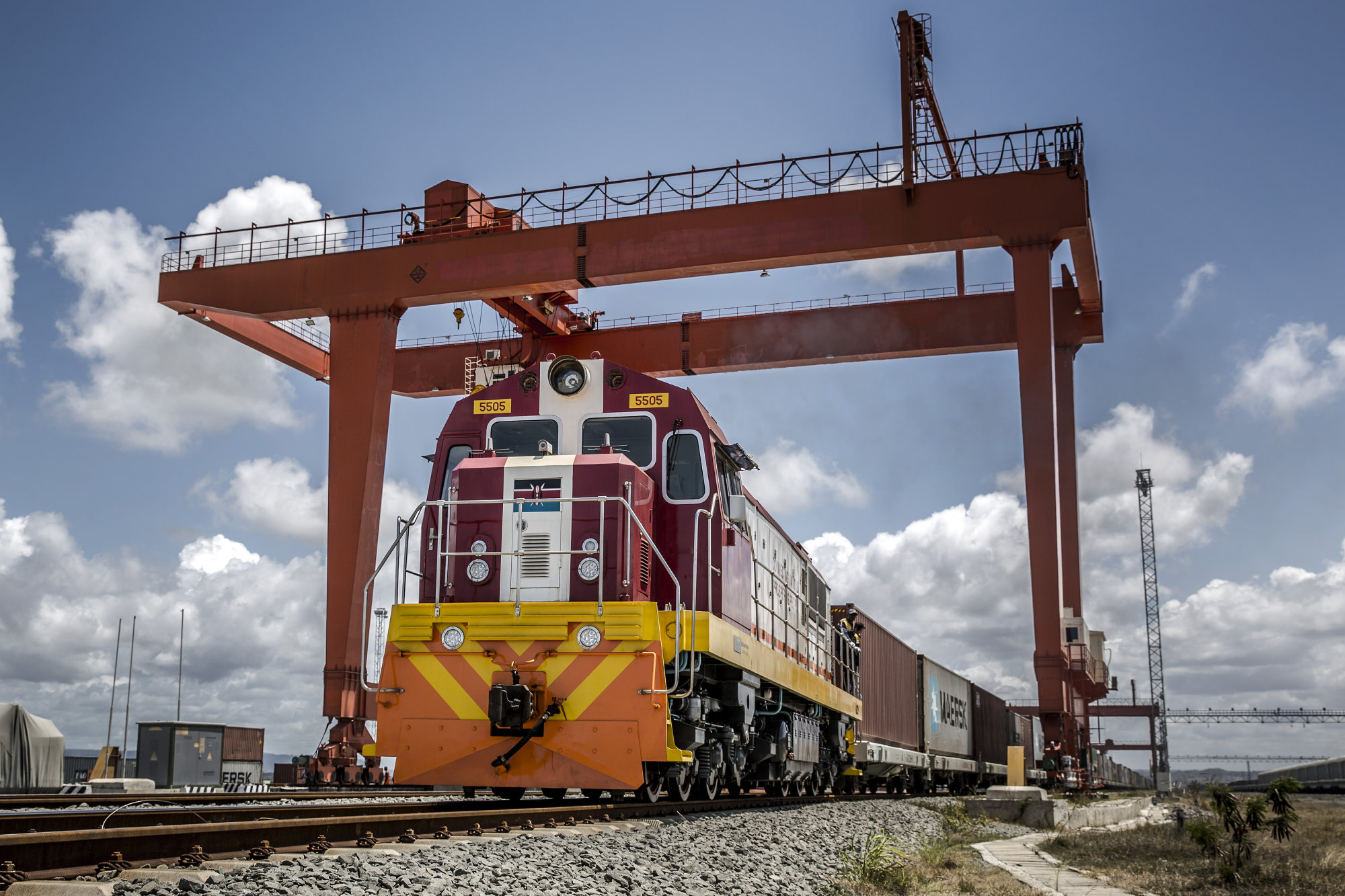 "Xi, however, is a much stronger and more consequential leader than Hu and Jiang, and doubtlessly the most powerful leader to rule China since Mao," Nantulya said. "The 20th party congress has reconfirmed Xi's status as 'core leader' – a formal title conferred on him in 2016 which means he has near-absolute authority over party policy and direction."
He said the latest congress had also adopted a series of policy ideas and directives by Xi into the party constitution.
"This heavy consolidation of personal authority means that Xi's signature policies – including China's revamped Africa policy released in 2021 – will continue," Nantulya said.
In his two-hour speech to the congress, Xi spent a lot of time putting flesh on China's vision to "lead the reform of global governance and establish a new type of international relations" based on Chinese and shared norms.
"Central to this framing is the role of the countries of the
Global South
– African countries included – in laying the foundations for Chinese leadership initiatives on the global stage," Nantulya said.
Tellingly, the word "global" appeared more than 30 times in the Central Committee's work report, on which Xi's speech was based.
"China's efforts to reshape global institutions depend greatly on diplomatic support from the Global South – especially African countries who constitute the largest voting blocs in multilateral institutions like the United Nations," Nantulya said.
Africa would continue to be key to all that, even as China shifted gears to push harder on higher-order issues such as unification with Taiwan, maritime disputes in the East and South China seas and intensifying military competition with the US, especially in the Western Pacific, Nantulya said.
He said Xi's policies also represented a continuation of the long-standing principle that "big powers are the key, China's periphery is the priority, developing countries are the foundation, and multilateral platforms are the stage".
"This ordering of foreign policy priorities is set to continue, meaning Africa will continue to be a key piece of China's foreign affairs, even as China will likely reduce funding and pare back on some of its grander initiatives on the continent," Nantulya said.
Adhere Cavince, an international relations analyst based in Nairobi, said Xi's third term offered continuity since many of the signature projects that had started in the decade since he came to power, such as the belt and road plan, were going to continue.
But he said there would also be change, with a new partnership approach in which high-quality development was the overriding theme.
"This signals a movement away from flashy infrastructure projects to what is known as 'small and beautiful cities'," Cavince said.
He said investments in healthcare, digital connectivity, clean energy and poverty reduction were likely to define the next five years, with frameworks such as public-private partnerships given a higher priority.
Cavince said Beijing had been increasingly viewed as an alternative to the Western socioeconomic transformation model – something that appealed to many developing countries.
"As a leading source of many industrial products consumed in Africa, as well as the destination of choice for young Africans seeking higher education abroad, any policy decisions by China will have a direct impact on many African countries, hence the interest in the Communist Party congress," Cavince said.
Tim Zajontz, a research fellow at the Centre for International and Comparative Politics at South Africa's Stellenbosch University, said the congress had consolidated recent political realignments of China's overseas engagements with domestic political and economic priorities.
However, he said that did not mean Africa would receive less attention from Beijing.
"Sino-African engagements will rather become yet more pragmatic and strategic," Zajontz said. "Xi's signature Belt and Road Initiative has already been scaled down following mounting debt pressures."
The congress had also made it clear that there would not be any loosening of China's zero-Covid policy any time soon, he said, and that would continue to have major implications for the tens of thousands of Africans who studied, worked or did business in the country. It was also likely to further curb economic growth in China, which might negatively affect demand for African goods, as well as Chinese investment in Africa, Zajontz said.
He said that in the next five years, Africa would continue to play a central role in Xi's vision of an alternative globalisation model under Chinese leadership.
"During Xi's third term, China's Africa policy is likely to be increasingly marked by growing geopolitical and geoeconomic competition with the West," Zajontz said.
Beijing would further concentrate its resources and diplomatic efforts to rally political support for Xi's global ambitions, as well as for resolving the Taiwan issue, he said.
"At the institutional level, Xi's third term might serve as an inspiration for autocrats in African capitals to remove term limits and to reinterpret democracy along the lines of China's Communist Party," Zajontz added.
Emmanuel Matambo, research director at the University of Johannesburg's Centre for Africa-China Studies, said Xi's speech had highlighted the importance of promoting world peace and development, and that would have an impact on Africa, where the need for security had seen some citizens endorse military dictatorships – as in Burkina Faso.
"This is motivated by the mistaken hope that the military leadership is the sure-fire way of dealing with violent extremism," Matambo said.
He said China was Africa's most significant single partner, and it would increasingly rival whole blocs such as the European Union.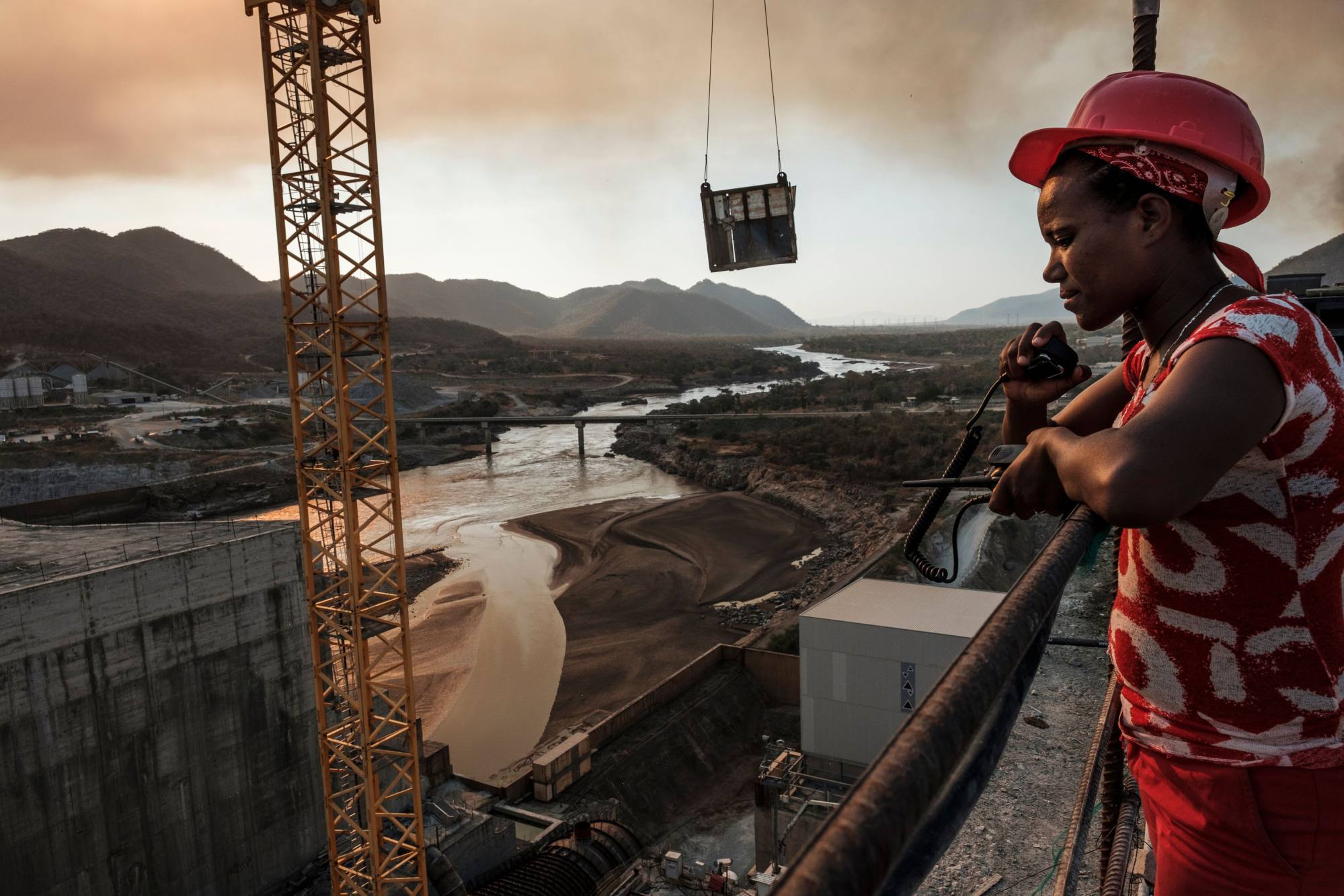 "Thus, whatever the [Communist Party] decides, especially on international matters, will impinge on Africa's security and economic trajectory," Matambo said.
He said that since coming to power, Xi had been quite particular in singling Africa out as China's partner.
"Xi has visited South Africa more than he has visited many other countries in the world, and it is also noteworthy that China has sustained the tradition of the country's foreign affairs minister choosing Africa as the first place to visit at the beginning of each year," Matambo said.
"The third term of Xi Jinping will thus see a continuation of Africa occupying a place of high priority in China's global outlook. This, of course, does not say anything about whether this third term bodes well or ill for Africa in the long term."