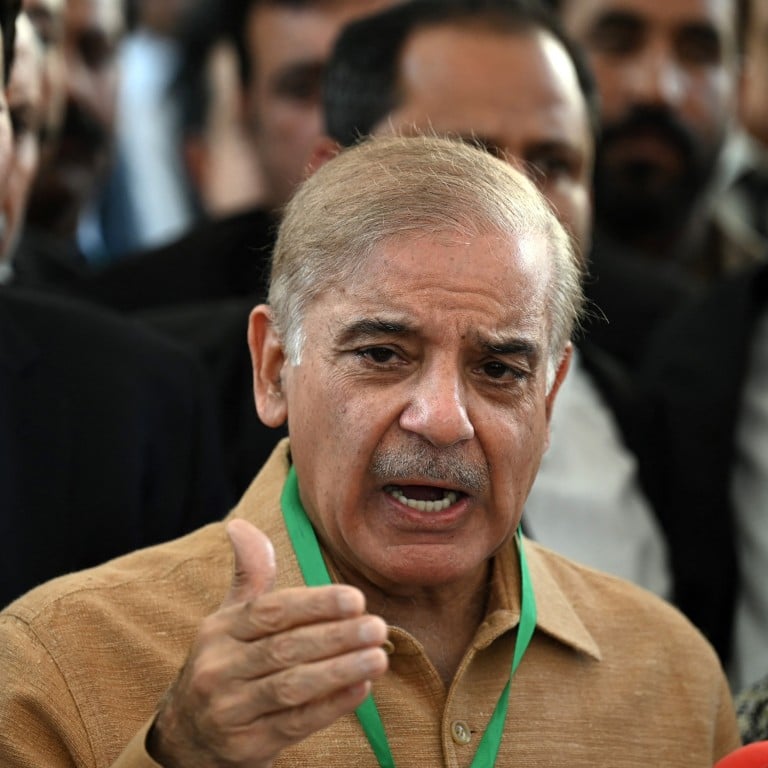 Pakistan leader Shehbaz Sharif to make first visit to China next week
Prime minister will be joined by Foreign Minister Bilawal Bhutto Zardari for two-day trip
Sharif will meet President Xi Jinping, Premier Li Keqiang and head of the legislature Li Zhanshu
Pakistani Prime Minister Shehbaz Sharif will travel to China next week, soon after a reshuffle of Beijing's top leadership.
Sharif will visit China from November 1 at the invitation of outgoing Premier
Li Keqiang
, the Chinese foreign ministry said on Wednesday.
Pakistan's foreign ministry said it would be a two-day trip and that Sharif would be joined by Foreign Minister Bilawal Bhutto Zardari.
It will be the Pakistani leader's first visit to China – the
South Asian country
's long-time close ally – since he took power after
Imran Khan
was ousted in a no-confidence vote in April.
Chinese foreign ministry spokesman Wang Wenbin said Sharif was among the first foreign leaders to be invited to China after last week's
Communist Party congress
, at which
Xi Jinping
secured a third term as its chief and unveiled a new leadership line-up.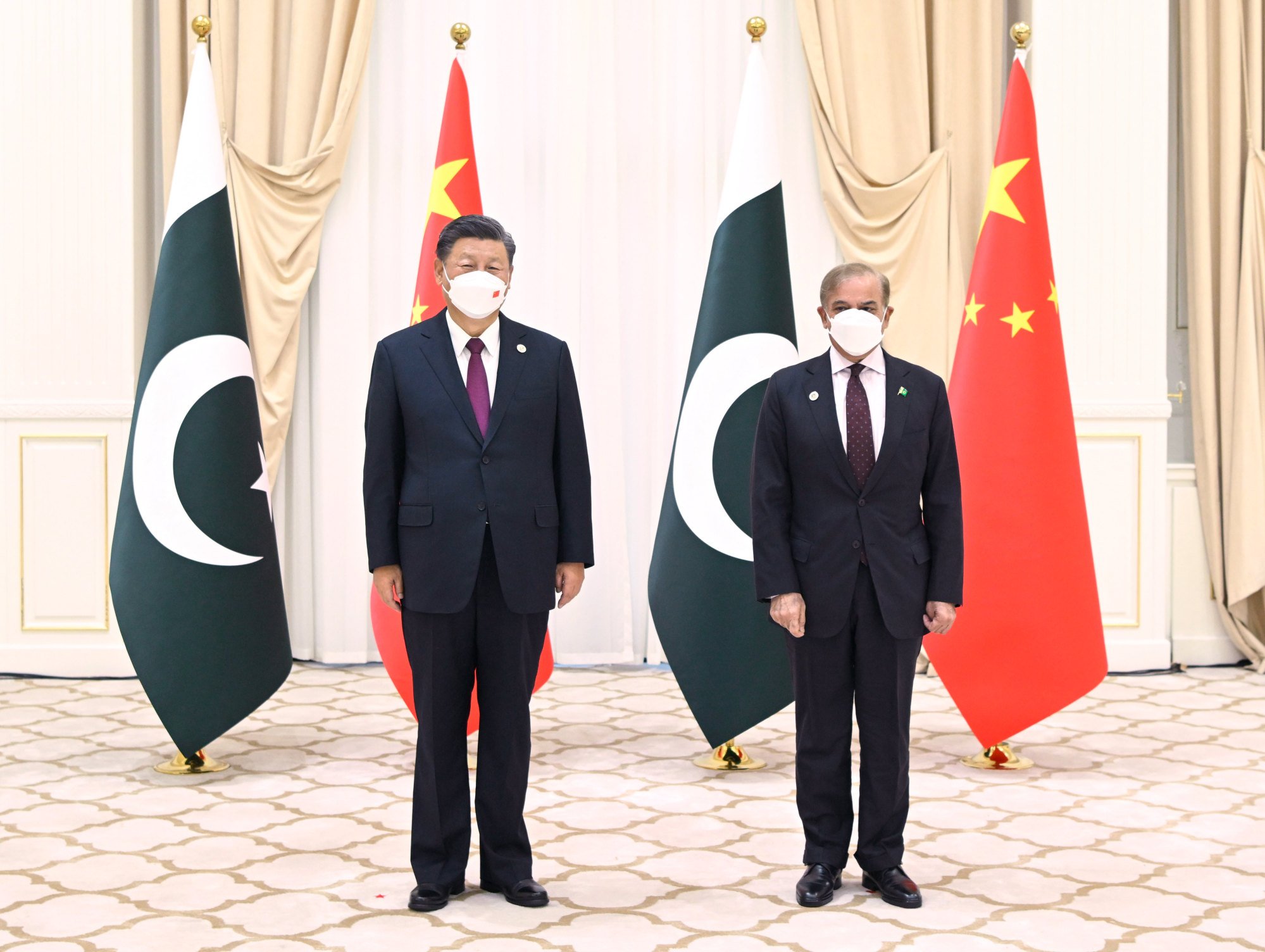 "China and Pakistan are all-weather strategic partners and 'hardcore' friends," Wang told reporters in Beijing on Wednesday.
"China looks forward to working with Pakistan to use this visit as an opportunity to further promote all-weather and high-level strategic cooperation, to build a closer China-Pakistan community with a shared future in the new era, and to make greater contributions to maintaining regional peace and stability, and international fairness and justice."
Wang said President Xi, Premier Li and Li Zhanshu, head of China's legislature, would meet Sharif during his visit. The two sides are expected to exchange views on the development of bilateral relations and international and regional issues.
Sharif's visit comes as Pakistan's economy is struggling in the wake of political turmoil earlier this year, and amid a devastating flood season that has caused more than 1,600 deaths and displaced millions.
Sharif expressed gratitude to China early this month after Beijing provided more than 644 million yuan (US$88 million) in aid to Pakistan. China has also sent disaster relief supplies and experts to help manage the flood situation since it started in June.
Pakistan's leader is also likely to raise its debt issues with his Chinese counterparts in Beijing, after the country asked China to roll over its US$6.3 billion debt on Saturday.
The two nations signed a loan facility agreement in June, with Chinese banks lending US$2.3 billion to Pakistan to help boost its reserves.
Sharif is one of several foreign leaders to visit China following the ruling party's twice-a-decade national congress. On Tuesday it was announced that Vietnamese Communist Party chief
Nguyen Phu Trong
would travel to China on Sunday.
And German Chancellor Olaf Scholz on Friday confirmed he would visit China in November with a delegation of business leaders. He is expected to discuss trade and other issues, amid tensions over visits to Taiwan by German lawmakers.
Scholz refused to confirm whether he would travel to China with French President Emmanuel Macron, who will reportedly meet Xi for separate talks next month.