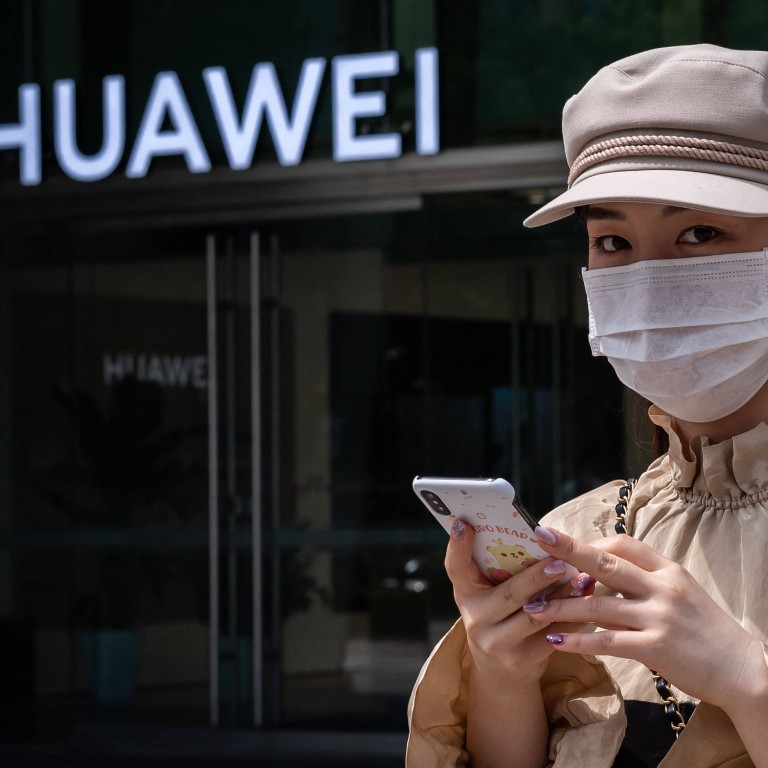 China's Huawei seeks to lead 5G boom in Africa, as US, Europe shut doors
Huawei hosts first Africa 5G summit, vows to support 'digital transformation' of region
Faced with bans in the US and Europe, Huawei is focusing on Africa, which in turn is putting its own interests first, analyst says
Chinese
telecommunications
giant Huawei Technologies Co pledged to further increase its investments for "digital transformation" in
Africa
, as it hosted dozens of industry executives and regulators from the continent for a 5G summit in Bangkok.
"As the third wave of the global 5G market, Africa will open the 5G era in 2023," Benjamin Hou, president of Huawei's northern Africa business, told the first Africa 5G summit.
Held in the Thai capital on October 24, the event was seen as a platform to
draw African countries
to 5G technology powered by Shenzhen-based Huawei.
"Huawei will further increase its investment in Africa to support the steady development of 5G to facilitate digital transformation in the region," Hou said.
"In Africa, for Africa, Huawei will continue to deepen cooperation with industry partners to support customers' business success in the 5G era."
Huawei has already built massive information and communications technology (ICT) infrastructure across Africa, but faces challenges in the United States and other Western countries in the northern hemisphere over security concerns.
The Trump administration banned tech exports to Chinese companies including Huawei, ZTE Corp and China Telecom over alleged ties to Chinese military or surveillance networks, and lobbied allied nations to do the same. President Joe Biden took his predecessor's restrictions forward last year,
signing a law to block Chinese companies
including Huawei.
Huawei also faces headwinds in Europe, where Britain and some
European Union countries
have blacklisted the company from supplier lists for mobile networks, including 5G.
The US
Federal Communications Commission
has named Chinese telecoms firms China Unicom and Pacific Networks Corp as threats to US national security, with a formal ban likely to go through soon.
Commenting on the move in September, China's foreign ministry said: "What the US did violates the rules of the market economy … and seriously hurts the interests of Chinese companies."
"China firmly rejects this. We urge the US side to immediately change its wrong course of action and stop hobbling and suppressing Chinese companies."
In Africa, however, local operators have invested heavily in Chinese equipment and infrastructure, with Beijing often providing funding to build ICT infrastructure including data centres, fibre optic cables and cloud services.
Delivering the keynote speech at the Bangkok summit, Coulibaly Yacouba, CEO of the Ivory Coast mobile spectrum authority, hailed the advent of the 5G era in his country – due to host the Africa Cup of Nations in early 2024.
"The government and local operators are making comprehensive preparations for the commercial launch of 5G in the country. People are expected to enjoy the ultimate service experience brought by innovative 5G technologies during the next Africa Cup of Nations," he said.
Late last month, two more African mobile phone operators – in South Africa and Kenya – launched 5G networks powered by Huawei.
South Africa's partly state-owned Telkom followed smaller data-only network Rain – which in 2019 became Africa's first mobile network operator to deploy a commercial 5G infrastructure using Huawei.
Kenya's largest mobile network operator Safaricom became East Africa's first telecoms provider to commercially launch 5G high-speed internet services, with infrastructure built by Huawei and Finland's Nokia.
Deploying multiple vendors, as Safaricom has done, is seen as a way for African operators to get around US or European sanctions and calls to avoid Chinese technology.
In South Africa, Vodacom – a subsidiary of Britain's Vodafone – uses Nokia alongside Huawei as a network provider, while MTN uses technology from Sweden's Ericsson as well as Huawei and ZTE.
Abishur Prakash, co-founder and geopolitical futurist at Canada-based advisory firm the Centre for Innovating the Future, said the Western pushback had made Huawei realise that some countries were "off limits", with its most lucrative business lines, like 5G, being banned or restricted from India to Japan to Britain.
"Now, Huawei is focusing on markets that are less under the thumb of the West – like Africa and the Middle East," Prakash said.
What Huawei was experiencing was part of a new era of "vertical globalisation", he said.
"The world is no longer open and accessible, as it has been for decades … In this new design of the world, Huawei cannot operate freely, the way [America's] IBM and GE once did."
"African nations are willing to put their own interests first. Take Kenya. It will continue buying from Huawei, even if the US doesn't want this. It's this attitude, where Africa is willing to ignore the US, that's encouraging Huawei to focus more on the continent," he said.
"Of course, none of this comes without challenges."
Prakash said that while Africa was acting independently, it was also ceding sovereignty as US and Chinese technology companies dominated their societies.
"[As] for the West, it will have to contend with the footprint China is building in Africa, and how this drives Chinese power in the 21st century."
No government in Africa has banned operators from using Huawei telecoms equipment.
In 2019, South African President Cyril Ramaphosa hinted his country would choose Huawei for its 5G network roll-out, and also criticised the US government.
"Because they have been outstripped, they must now punish that company and use it as a pawn in the fight they have with China," Ramaphosa said.
"We want 5G and we know where we can get 5G."
Those sentiments are also supported by operators in Africa.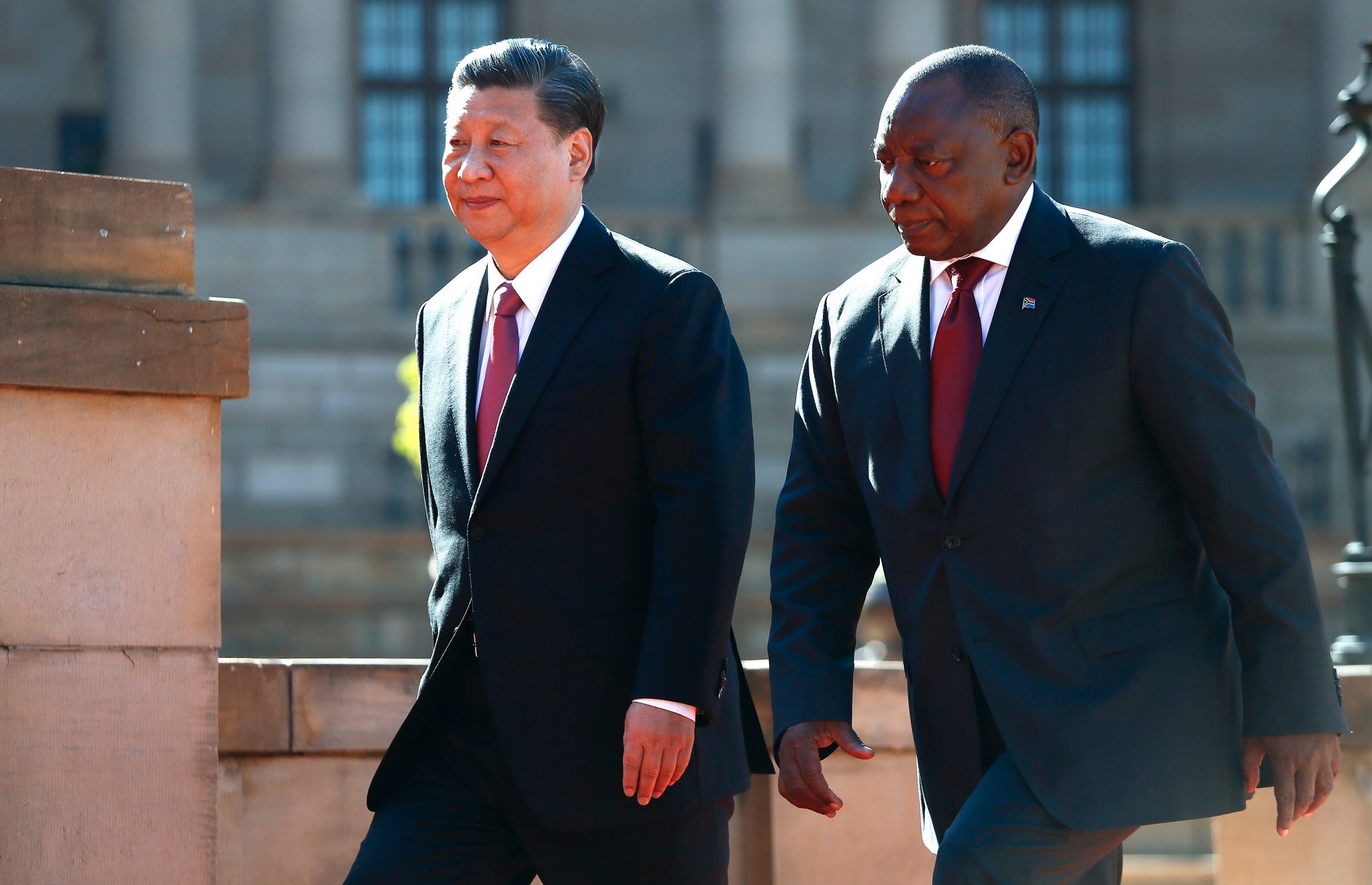 According to Stephane Richard, CEO of French telecoms giant Orange, Africa's No 2 operator after MTN: "We're working more and more with Chinese vendors in Africa, not because we like China, but we have an excellent business relationship with Huawei."
"They've invested in Africa while the European vendors have been hesitating," Richard told Reuters during last year's Mobile World Congress in Barcelona, Spain.
New Zealand-based Kenyan telecoms and IT consultant, Peter Wanyonyi, said US and European warnings to African and other developing countries against using Huawei had nothing to do with security or spying.
"It's all about geopolitical power and protectionism – and the West's fear of a rising China," Wanyonyi said.
He said the West saw Huawei – and other leading Chinese companies – as threats to the dominance that Western companies had enjoyed in Africa and the Global South for 200 years.
The economies of scale meant Huawei could bring leading-edge products onto the market much faster than Western rivals could, and China's pro-business outlook encouraged investment in research and development at rates that the West simply could not match, he said.
"The result is that Huawei technologies are more affordable and now more robust than what the West has to offer, and African countries are jumping at the opportunity afforded by Huawei to modernise their technology infrastructure."
Chinese investments in Africa were not charity, he added. "To many Africans, it is a relief to just be able to do business without having to deal with the paternalism and historical baggage that Western companies carry around with them when doing business in Africa.
"Huawei technology is affordable, available, unconditional and does the job – and will thus continue to be the technology of choice for many African telecoms."
Dobek Pater, business development director at the market research firm Africa Analysis, said Huawei equipment has improved significantly over the years and was very competitive in terms of quality and price with traditional "Western" equipment.
"Particularly in the case of 5G, Huawei has invested a lot in R&D. This makes Huawei often a preferred supplier," Pater said.
"Moreover, in many instances the mobile network operators or fixed-line operators already have quite a bit of Huawei kit installed in their networks and it makes sense to continue building out networks with Huawei equipment," Pater said.
He said some of the operators followed a strategy of using multiple suppliers of new technologies.
"In the case of 5G, there are only really three main providers of [radio access network] equipment. Huawei is one of them. Therefore, it naturally becomes a choice in many instances," Pater said.
He said another advantage for Huawei was the Chinese government's willingness to advance soft loans to help in infrastructure development.
In 2018, French newspaper Le Monde reported Huawei had bugged the African Union headquarters in Addis Ababa, Ethiopia. This claim was rejected by the Chinese company.
The following year, Huawei lodged a protest with The Wall Street Journal after it reported that the company had helped the Ugandan and Zambian governments spy on political opponents. Huawei denied the allegations.