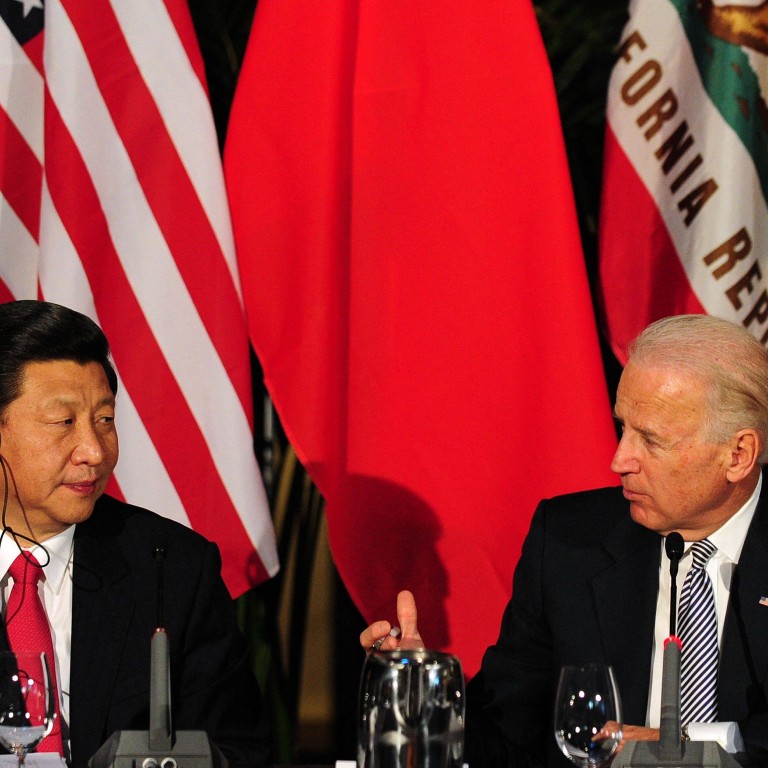 US President Joe Biden will ask China's Xi Jinping to 'restrain' North Korean nuclear ambitions, security adviser says
Biden and Xi are due to hold their first in-person meeting as heads of state on Monday, on the sidelines of the G20 summit
China's leverage on Pyongyang in preventing missile tests is unclear, warns Central Party School analyst in Beijing
North Korea's
missile provocations
risk increasing the US' military presence in the region, President Joe Biden will tell China's Xi Jinping at their upcoming meeting, according to Biden's national security adviser, Jake Sullivan.
Biden and Xi are set to hold their first in-person meeting as national leaders on Monday, on the sidelines of a
Group of 20 summit
in the Indonesian resort island of Bali. Biden has said he will also talk about red lines with the Chinese president.
Speaking aboard Air Force One on Saturday, shortly before the US delegation arrived in Cambodia to join an Asean summit, Sullivan said North Korea was a threat to the US, Japan, South Korea and to "peace and stability across the entire region".
"If
North Korea
goes down this road, it will simply mean further enhanced American military and security presence in the region," he said.
"And so, the [People's Republic of China] has an interest in playing a constructive role in restraining North Korea's worst tendencies; whether they choose to do so or not is of course up to them."
He added, however, that Biden would not make any demands of Xi but rather share his perspective.
The much-anticipated meeting comes amid intensifying missile tests this year by North Korea, which is believed to be preparing for what would be its first nuclear test since September 2017, and seventh overall.
China is North Korea's
only major ally
, and Xi reiterated the significance of mutual cooperation earlier this year.
But China's leverage on Pyongyang in preventing missile tests is unclear, according to Zhang Liangui, a North Korea specialist at the Central Party School in Beijing.
Zhang said he was pessimistic about the situation on the peninsula, noting that China had become more vague in its statements about North Korea.
"If you look closely, there is no mention of the 'North Korean nuclear issue' any more by the government and media reports in China. They mention proposing to resolve the 'Korean peninsula issue' through dialogue – there is no mention of the 'nuclear' issue," Zhang said.
He said there was limited room for manoeuvre, especially as Pyongyang already owned nuclear warheads and was becoming more upfront about using them.
"In the past, nuclear warheads were more a matter of self defence. If you don't attack me, I would not use them. But now [Pyongyang's] policy appears to have shifted. If you threaten me, I can use the missiles," Zhang said.
Beijing faces a dilemma as well, because, while it supports the denuclearisation of the Korean peninsula, it also opposes sanctions against Pyongyang.
In May, China and Russia vetoed a US-led UN Security Council resolution to toughen sanctions on North Korea over its intercontinental ballistic missile launches, with Chinese ambassador to the United Nations criticising the US for using the issue to further its "Indo-Pacific strategy", which Beijing says is aimed at containing China.
An expanded US military presence in the region is likely to further escalate tensions with China.
Tensions have intensified in recent months over US support for Taiwan, allegations of human rights violations, and export controls on microchips aimed at hobbling the Chinese sector.
The Xi-Biden meeting also comes as the two powers vie for influence in Southeast Asia, playing out also at the Association of Southeast Asian Nations summit this weekend.
Biden arrived in Cambodia on Saturday for a series of meetings hosted by the 10-nation bloc.
He is due to meet with the leaders of Japan and South Korea on Sunday, and ask them what they want him to tell Xi the following day, according to Sullivan.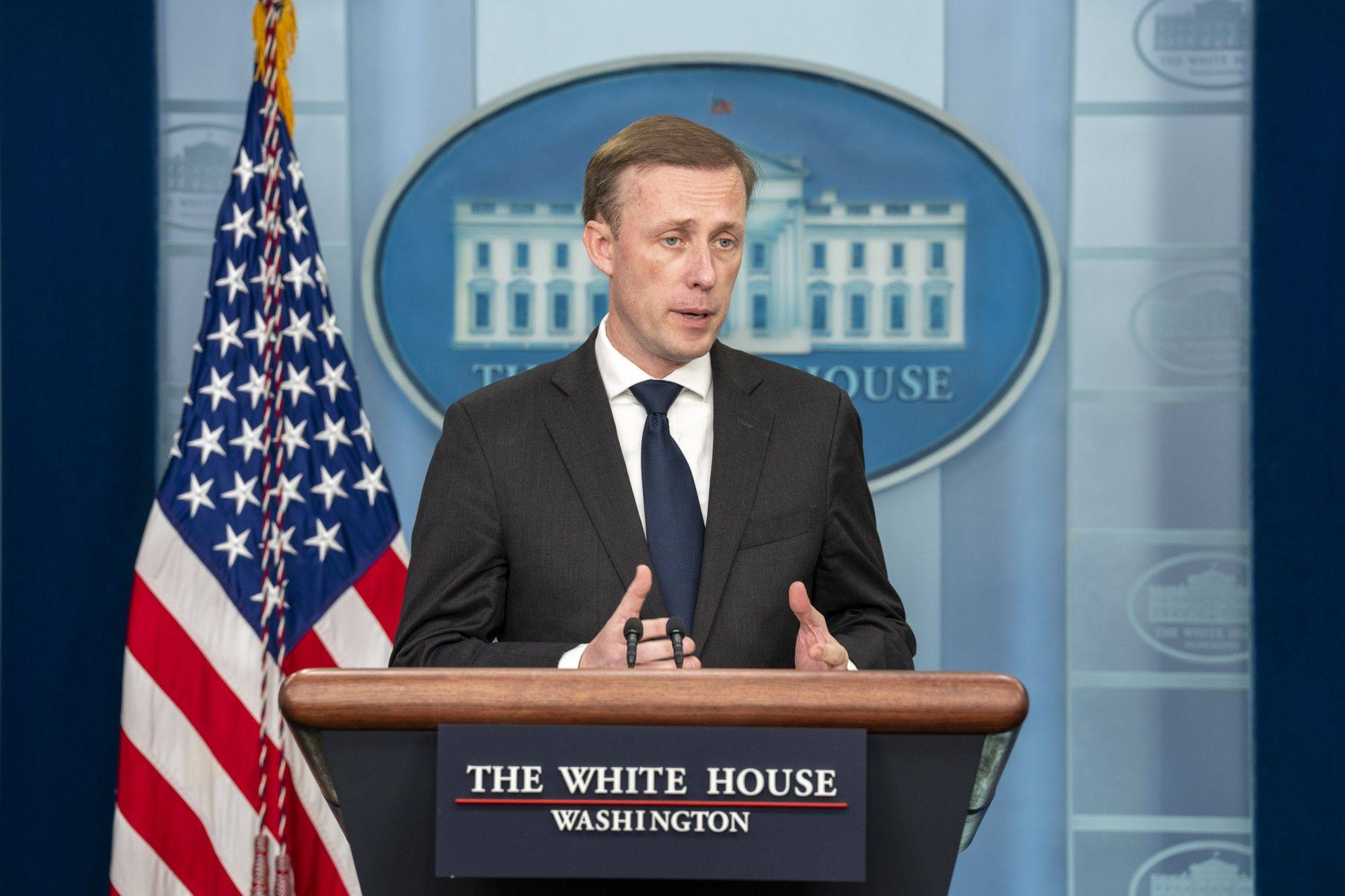 Chinese Premier Li Keqiang is also in Cambodia, where he attended the 25th China-Asean Summit on Friday.
"China will continue to see Asean as a high priority in its neighbourhood diplomacy," Li said, as he called for greater cooperation with Asean countries.
He proposed the setting up of a special China-Asean common development loan to deepen cooperation on post-pandemic recovery, and the launch of the Asean-China Free Trade Area "Version 3.0". He also urged the "proper handling" of South China Sea issues – where Beijing has territorial disputes with several regional countries.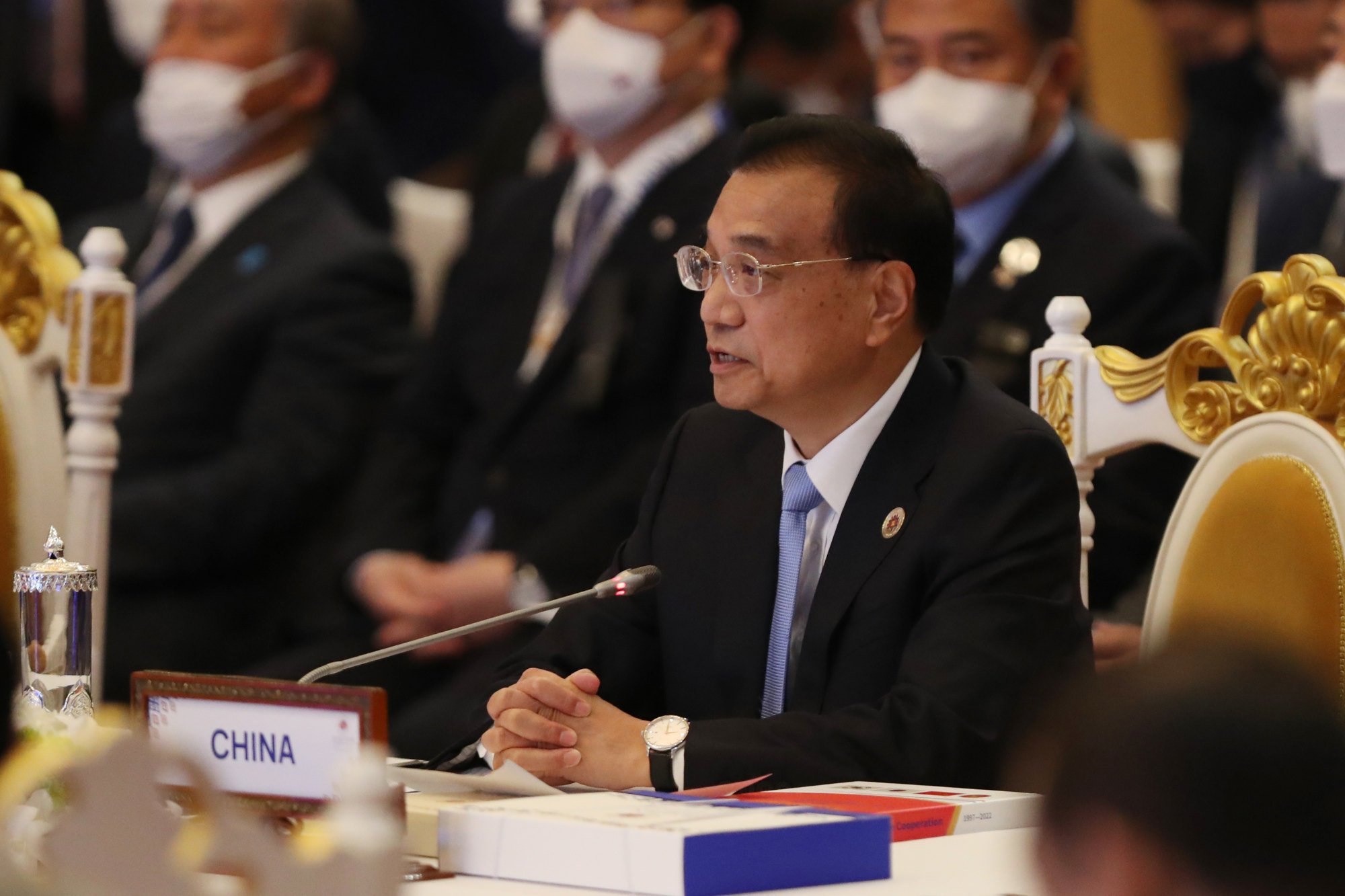 Biden will also meet his regional partners and attend the US-Asean Summit on the weekend before joining Xi in Bali.
Sullivan said the US and Asean were expected to announce a series of new initiatives on maritime cooperation, digital connectivity, economic investment, and a range of other issues.
Li Mingjiang, assistant professor at the S. Rajaratnam School of International Studies at Singapore's Nanyang Technological University, pointed to intense
US-China competition in Southeast Asia
on almost every front this year.
Li said China's advantages were in economics and trade, as the No 1 trading partner for Asean, while the US sought a role in maintaining regional peace and had an edge on the military and security fronts, with countries in the region welcoming the American presence to counterbalance and deter a rising China.
Additional reporting by Bloomberg