G20
Get more with myNEWS
A personalised news feed of stories that matter to you
Learn more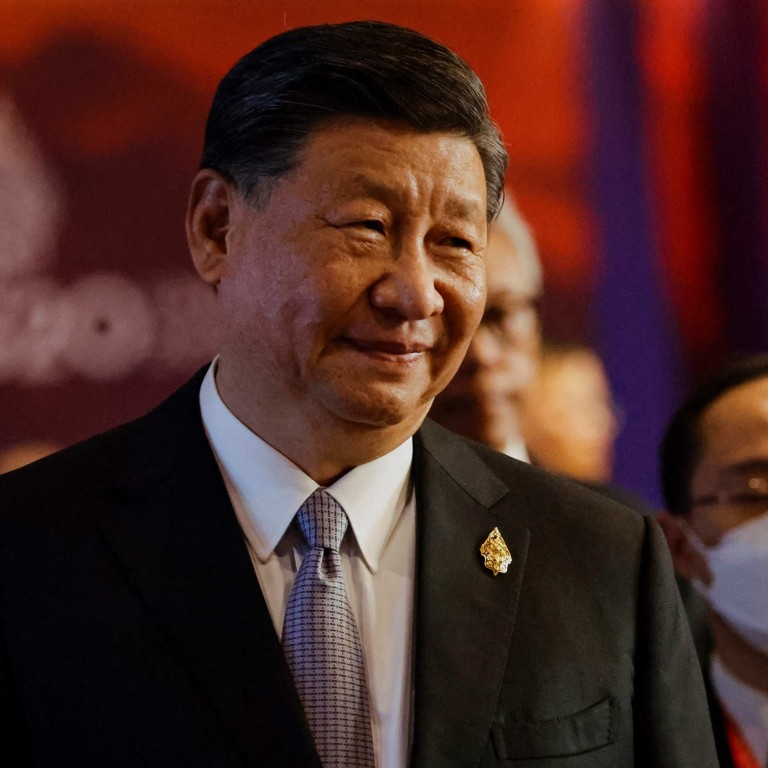 China's Xi Jinping slams tech restrictions, urges G20 members to be inclusive
Chinese president says building 'a small yard with high fences' is not in anyone's interests
Remarks come as US looks to further tighten tech restrictions on China
Chinese President Xi Jinping called on the Group of 20 members to build an "inclusive and fair" global digital economic environment, taking aim at restrictions on
technological cooperation
.
Xi's remarks – amid an escalating US-China tech war – came during a Wednesday session at the G20 summit in Indonesia.
During a discussion about transformation to digital economies, Xi rejected restrictions on technological cooperation in the expanding global digital economy, saying multilateralism and international cooperation must continue.
Xi said building "a small yard with high fences" to limit or hinder cooperation in science and technology would hurt the interests of others without benefiting oneself, and such practices were incompatible with
common global interests.
He urged nations to work together to close gaps among countries using digital economies and to help developing countries and vulnerable groups better integrate into the digital world.
Xi also encouraged participation in the "G20 Action Plan on Digital Innovation and Cooperation", promoting innovation for wider use of digital technology. China proposed the plan during the G20 summit it hosted in Hangzhou in 2016, the first time the topic had made it onto a G20 agenda.
Xi said China was ready to continue cooperating with G20 members to build a "global digital economic paradigm" that would benefit all countries.
Xi's speech came a month after Washington
slapped
fresh restrictions on 31 Chinese companies and institutes, preventing them from obtaining core US technologies. The US is considering further export controls to target
more tech sectors
, including quantum computing and artificial intelligence.
In a statement after Monday's meeting with US President Joe Biden, Xi cautioned that starting a tech war and pushing for decoupling ran "counter to the principles of the market economy" and was in "no one's interests".
China has the world's largest e-commerce market and is the world's second-largest digital economy following the US, amounting to 45.5 trillion yuan (US$6.43 trillion) in 2021, accounting for 39.8 per cent of its GDP, according to China's internet development report released during the China-sponsored World Internet Conference in Wuzhen last week.
China's digital economy is a core part of its overall economic development objectives. The country's digital economy development plan for the 14th five-year plan, released earlier this year, called for further digital integration with the real economy, and for faster digital transformation of industries.
China's State Council also released a new report last month pledging to continue to improve the country's digital economy, which
signalled its response
to the recent tech restrictions imposed by the US.
The report includes
eight approaches
to bolster the digital economy sector, including pooling resources to pursue breakthroughs in core technologies, ramping up construction of digital infrastructure, stepping up digital innovations, and establishing an advanced industrial cluster.
Xi delivered the remarks as he wrapped up his G20 agenda. He was expected to attend the Asia-Pacific Economic Cooperation summit on Thursday in Bangkok, Thailand.