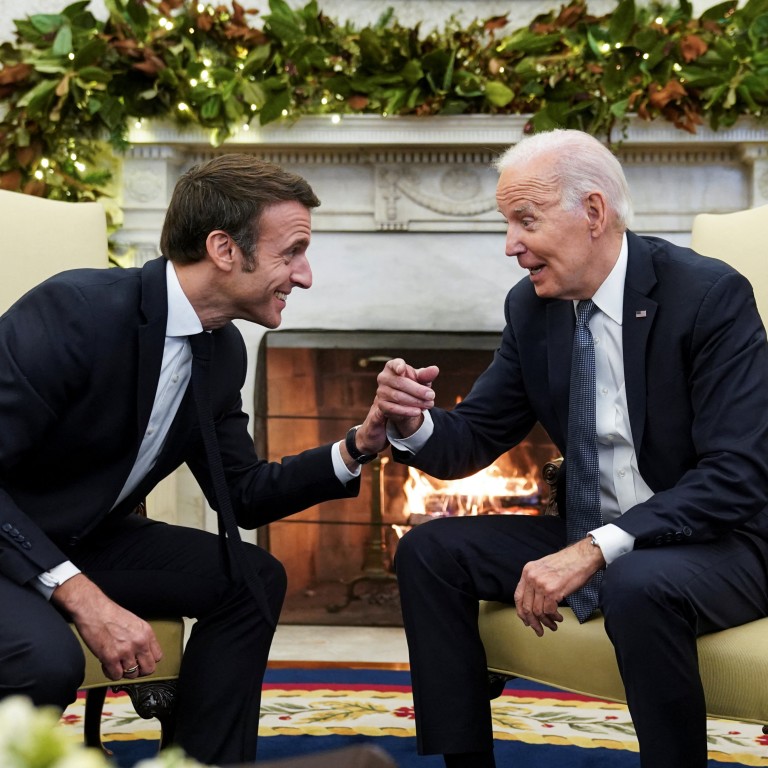 Beijing reacts to Biden and Macron's statement on 'China's challenge' to international order
Chinese foreign ministry tells United States and France not to 'make an issue of China'
Comments come after US President and French counterpart mention 'concerns' about Taiwan and human rights
The relationship between the United States and France should not harm the interests of a third party, the
Chinese foreign ministry
said following a meeting between the two countries' leaders.
Ministry spokesman Zhao Lijian made the comments on Friday following the release of a joint statement from
Joe Biden
and
Emmanuel Macron
that said their countries would cooperate to address "China's challenge" to the international order.
"China is an opportunity for the world," Zhao said. "Neither the
United States
nor France should make an issue of China."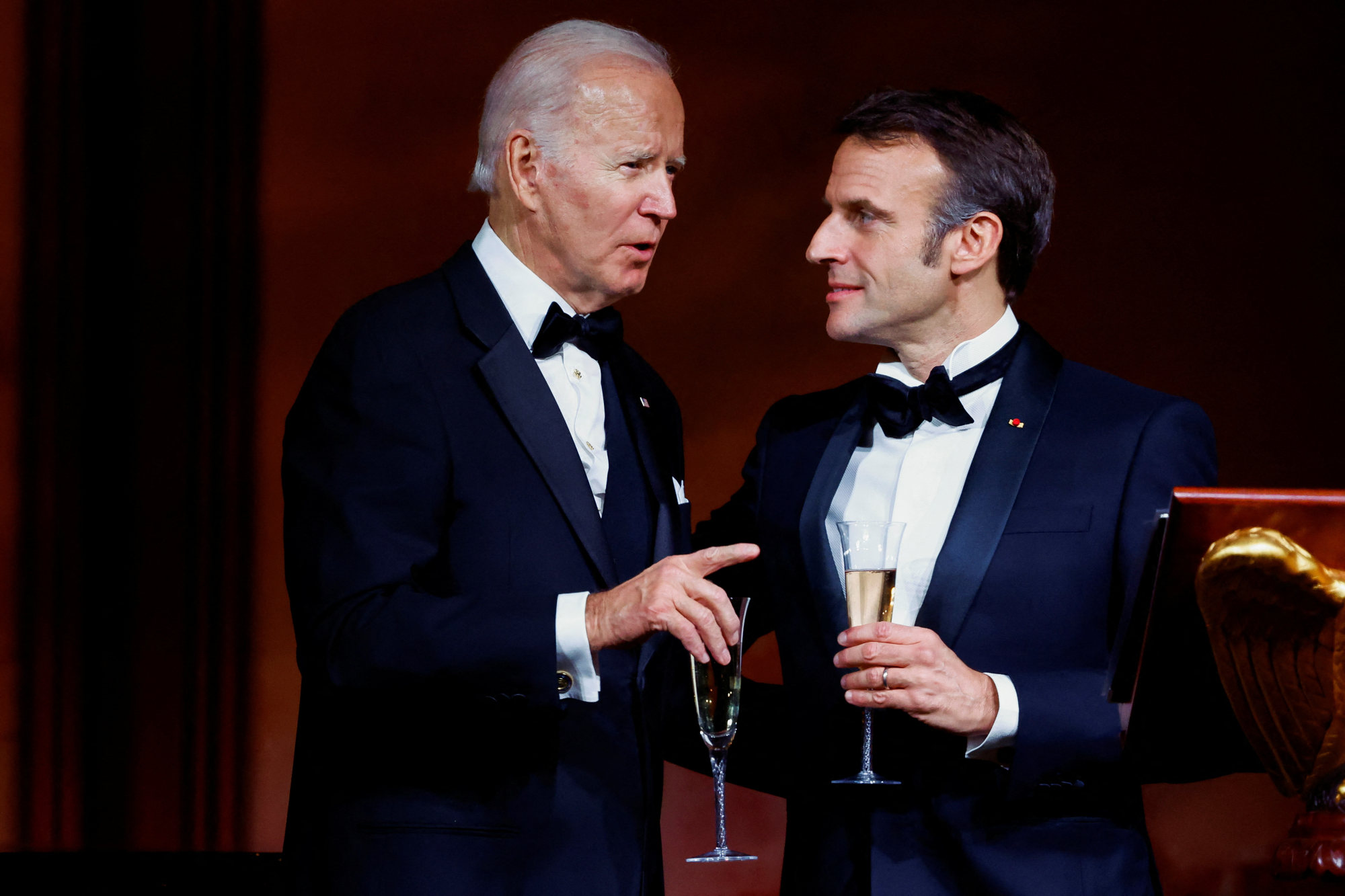 Biden and Macron released the statement after a meeting at the White House on Thursday. The document covered a range of topics, from the
war in Ukraine
to supply chain issues.
The statement said the two countries would "coordinate on the concerns regarding China's challenge to the rules-based international order, including respect for human rights …[and] the importance of maintaining peace and stability across the Taiwan Strait".
It also said the countries would cooperate with Beijing on important global issues such as climate change.
The statement said the US and France were committed to strengthening their partnership in the Indo-Pacific region to "advance prosperity, security and shared values based on a rules-based international order".
"Around the world, France and the United States are working to strengthen stability and security. We share the same vision in the
Indo-Pacific
. We're looking for an Indo-Pacific that's free and open, prosperous and secure," Biden said during a joint press conference with Macron.
"And we're going to continue to strengthen our cooperation to defend core international principles in the Indo-Pacific, including freedom of navigation and freedom of overflight."
Observers said the meeting between Biden and Macron was in line with Washington's recent attempts to increase solidarity with its allies in
response to competition from China
, and Beijing's response was as expected.
"International cooperation to contain China is what the Biden administration has been doing since its inauguration, so the joint statement is unsurprising," said Lee Dong-ryul, a professor of Chinese politics at Dongduk Women's University.
"I think China would retain its original stance as usual, claiming that they are opposed to diplomacy targeting a third country."
Shi Yinhong, an international relations professor at Renmin University, said the commitment between the US and France was "nothing new".