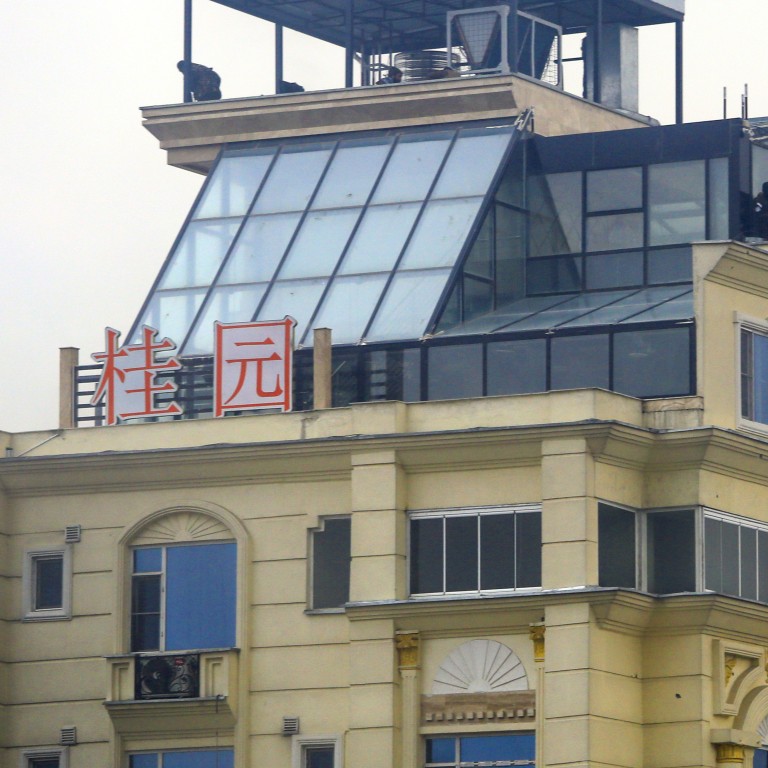 Kabul terror attack 'may prompt a rethink for Chinese investors'
The hotel targeted by Islamic State on Monday is known as the 'go-to' place for the many business visitors from China to Afghanistan
While Beijing does not formally recognise the Taliban government, millions in Chinese aid has been donated and investment talks initiated
The
terrorist attack
on a Chinese-run hotel in Kabul on Monday has again raised safety concerns for China's business community in
Afghanistan
.
Islamic State
claimed responsibility for the attack on the Kabul Longan Hotel, known as the "go-to" hotel for Chinese visitors to the Afghan capital.
Local media reported shots and explosions coming from the hotel, while witnesses told Chinese state media that a gunfight had lasted for an hour and more than 10 explosions occurred.
Chinese tabloid Global Times, affiliated to Communist Party mouthpiece People's Daily, said the hotel was the largest run by Chinese nationals in Afghanistan.
Five Chinese nationals were injured and some Afghan security officers were killed in the terrorist attack, Chinese foreign ministry spokesman Wang Wenbin said on Tuesday.
Wang said the incident was "an extremely outrageous terrorist attack" and urged the Afghan side "to look thoroughly into the attack" and "take strong and resolute measures to ensure the security" of Chinese people and property.
A Chinese embassy task force arrived on the scene on the day of the attack and has been working with Afghan authorities to conduct rescue operations, offer medical treatment and arrange shelter for affected people, Wang said.
Wang also asked Chinese nationals in Afghanistan "to leave and evacuate the country as soon as possible" and "take extra safety precautions and enhance emergency preparedness".
Frank Zheng Gang, whose consulting firm Keen Risk Solution has employees in Kabul, said: "Our basic assessment now is that the attack was targeted at Chinese."
Zheng, whose company provides assessment services for Chinese companies in Afghanistan, said safety risks had surged significantly in Kabul since August, with reports of increasing terrorist activities.
"The Taliban made promises that they will protect Chinese investment, but the investment environment has not improved … for things like terrorist attacks, it's not something that can be prevented."
Zheng said the business and security environment for Chinese businesses in Afghanistan had been especially challenging in the past year.
"Security has always been the number one issue for operating in Afghanistan. But it is also one of many, including the … new rules the Taliban are trying to introduce, impacts of the US' ongoing pressure and sanctions, the complexity to adapt to the culture and religion and the lack of basic infrastructure," he said.
"My understanding is that in the past year, Chinese businesses' profitability has been very limited."
When the Taliban retook control of Kabul after the withdrawal of US troops in August last year, many questioned the group's commitment to sever links with terrorist organisations.
The issue was a particular concern for China, which shares a mountainous 76km (47 mile) border with Afghanistan. China urged the Taliban to rein in the East Turkestan Islamic Movement, which Beijing blames for terrorist and separatist activities in its western region of Xinjiang.
The Taliban government has not been formally recognised by any country, including China, but Beijing has donated millions in aid and sent state companies to discuss investment plans.
The Taliban hopes Chinese investment can turn Afghanistan's rich and untapped natural resources into revenue to salvage the country's collapsing economy.
Zhu Yongbiao, professor at Lanzhou University's school of politics and international relations, said the cause of the latest attack was the Taliban's failure to eliminate al-Qaeda and Islamic State forces as promised.
The political situation in Afghanistan was "not improving as many have expected [and] to some extent, is deteriorating", Zhu said, adding that Chinese citizens in Afghanistan would "definitely" face an increased risk as places where foreigners gather were likely to be targeted.
Zhu said the attack could be part of a "vicious circle", with attacks on the Russian and Pakistani embassies in Kabul in recent days.
Terrorist forces may have more incentive to aim at foreign targets, creating "long-term threats on a large scale", he said.
Zhu said the latest attack was a warning that could dissuade many people to reconsider their investment decisions in Afghanistan.
"The most important lesson for now is an objective evaluation of the safety in Afghanistan, instead of blindly expanding investments in the country, especially for private entrepreneurs," he said.