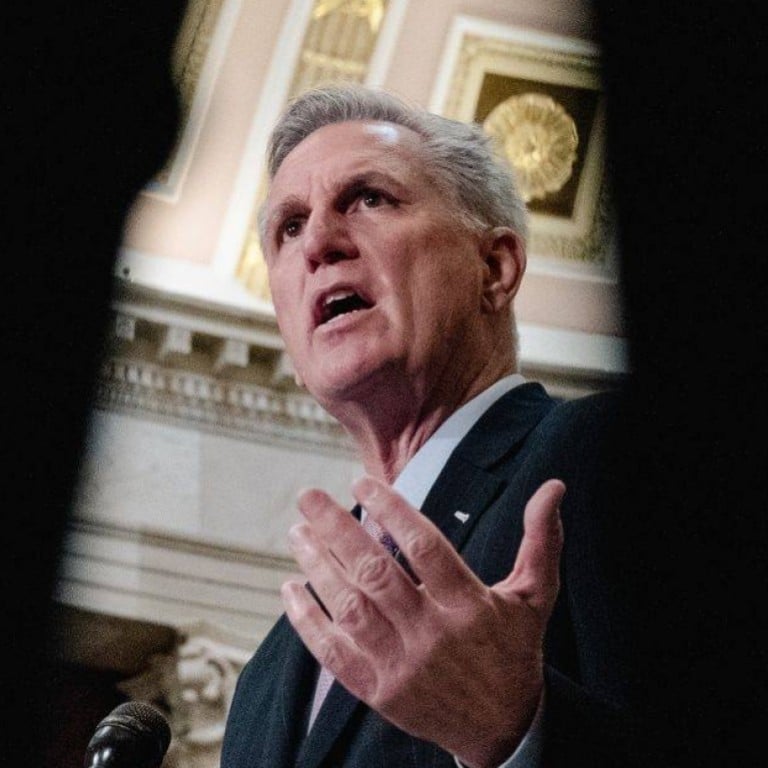 China will retaliate if Kevin McCarthy visits Taipei, but with less fury, observers say
Reports of trip to the island by new US House speaker spark more concerns about US-China relations
But Chinese military reaction likely to be milder than Nancy Pelosi's visit, with long-term interests unchanged
A possible
visit
by US House Speaker Kevin McCarthy to Taiwan would likely prompt a military response from mainland China, but milder than the one that followed former speaker Nancy Pelosi's visit, observers said.
The US Defence Department is preparing for McCarthy to visit Taiwan this spring, Punchbowl News reported, in what would be the second trip to the island by a US House speaker in less than a year.
A meeting between US President Joe Biden and Chinese President Xi Jinping at the Group of 20 summit last November was intended to pave the way for
improved relations
between the two nations, but a possible McCarthy visit has stoked new concerns of another deterioration in relations.
However, if McCarthy does visit the self-ruled island – a move certain to stoke US-China tensions in the short term – the Pelosi trip indicates that the risk of future diplomatic breakdowns would remain low in the longer term, according to observers.
China would "definitely" retaliate with military measures, said Yue Gang, a retired colonel from the People's Liberation Army. But it would not "treat" McCarthy like his predecessor Pelosi, whose trip to Taiwan in August triggered fury from Beijing.
"The message we delivered [last time] was strong enough, [this kind of visit] could not change the status of the Taiwan Strait," he said, referring to Beijing's near complete blockade and live-fire military drills around Taiwan following Pelosi's visit.
Song Zhongping, a former PLA instructor, said the Chinese military would be ready for McCarthy's visit to the island.
"If McCarthy is coming, targeted military drills must be held as needed to let the other side know that the People's Liberation Army has been preparing for a military struggle against Taiwan," he said.
Mainland China and Taiwan split in 1949 at the end of a civil war when the Kuomintang was defeated by Communist Party forces and fled to Taipei.
Beijing sees the island as part of China and has never ruled out the use of force to take control of it. It also opposes any formal exchanges or relations between other nations and Taiwan.
Most countries, including the United States, do not recognise Taiwan as an independent state. Washington, however, opposes any attempt to take the island by force.
The trip by Pelosi – the highest-ranking US official to visit the island in 25 years – was seen by Beijing as US endorsement of the island's pro-independence agenda, but Washington said its policies towards Taiwan remain unchanged.
Cooperation between the US and China was paused following Pelosi's trip, including three defence dialogues and climate change talks.
But there have since been signs of talks resuming following the meeting between Biden and Xi. Chinese climate envoy Xie Zhenhua, for example, held a video meeting with his US counterpart John Kerry earlier in January.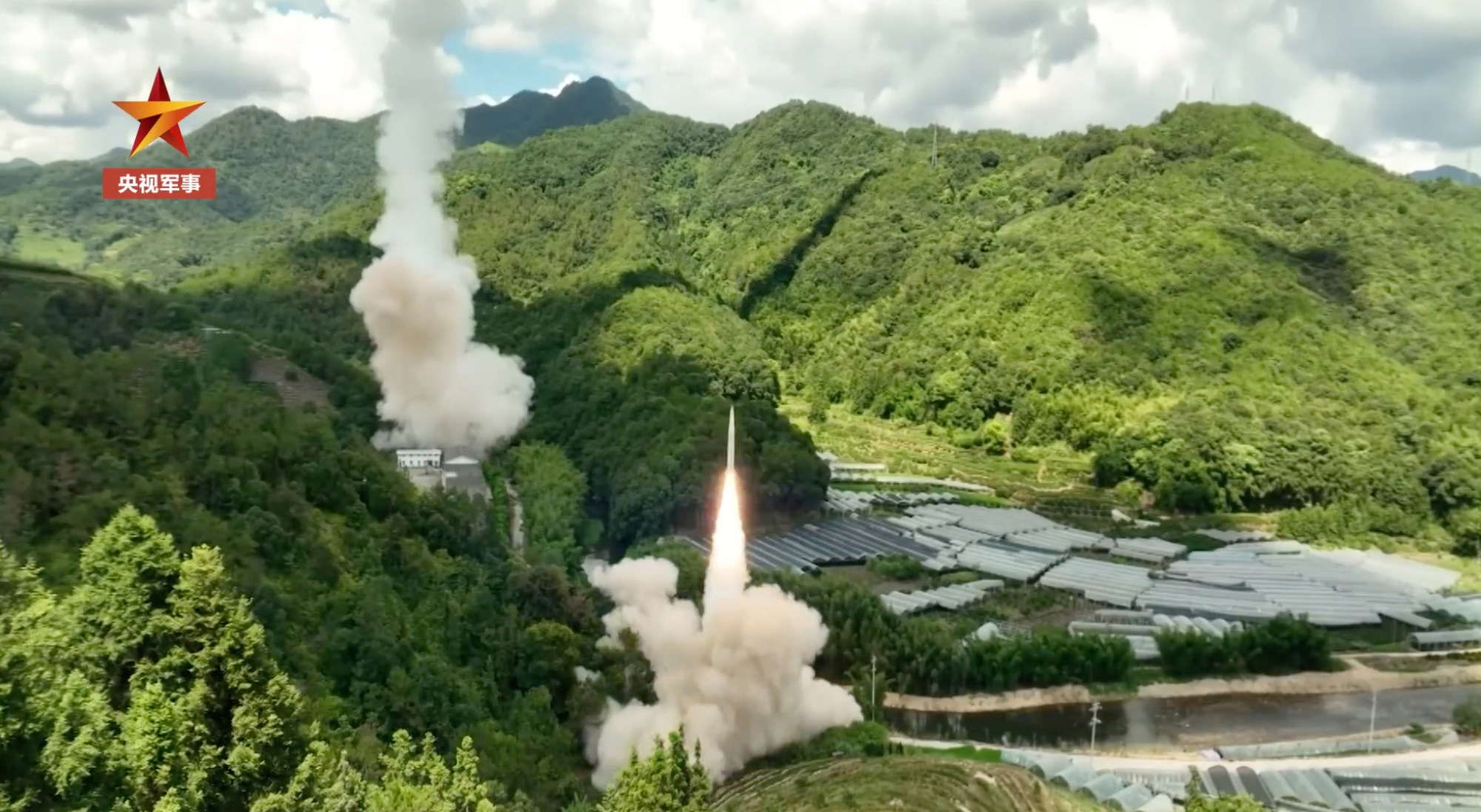 Chinese
Vice-Premier Liu He
met US Treasury Secretary Janet Yellen on the sidelines of the World Economic Forum in Davos last week.
Newly appointed Chinese Foreign Minister Qin Gang said he is seeking a "better China-US relationship", and
Antony Blinken
is expected to visit China next month for the first time since he became the US secretary of state.
If McCarthy visits Taiwan, it will certainly be "disruptive" to improving US-China relations in the short-run, said Zhu Feng, the executive dean of the School of International Studies at Nanjing University.
But while over-escalating the Taiwan issue would not be in the interest of either side, such tension would be unlikely to last, he said.
The island has always been used as a "bargaining chip" in US policy against mainland China, so the Biden administration would not want the
Taiwan issue
to spin out of control, he said.
"US-China relations have always been a combination of conflicts, competition and cooperation. So there cannot be just conflicts, there also has to be cooperation," Zhu said.
Dylan Loh, an assistant professor of foreign policy at Singapore's Nanyang Technological University, said although tensions between the two nations remain constant, on the diplomatic front, "both China and the US would want to lower the temperature as it serves both the agendas of Xi and Biden".
High-level talks have helped both sides acquire "significant political capital", he added.
"For Biden, he emerged from the midterms largely unscathed and the red wave did not happen. For Xi, he has never been in a more secure place politically after he stacked the Politburo Standing Committee.
"Although the visit by McCarthy will be an irritant and might cast a pall over diplomatic talks, I don't think they will be seriously endangered," Loh said, adding that Beijing is likely to moderate its response, compared to its reaction to Pelosi's visit.
Shi Yinhong, an international relations professor at Renmin University in Beijing, said both the US and China wish to prevent their rivalries and confrontations from escalating much further, mainly by holding more frequent and higher-level talks, including the coming trip by Blinken.
But despite the dialogue, he said "neither side has given, nor is prepared to give, major and lasting concessions to the other".
The two countries continue to do "whatever is perceived by each of them as vital for their strategic and technological security and more", Shi said.
Last December, the US Senate and House of Representatives passed a defence
bill
to boost security cooperation with Taiwan, providing up to US$10 billion for arms purchases over the next five years. This resulted in two rounds of Chinese military drills surrounding the island.
On January 17, the Biden administration imposed on Macau the same export controls it had previously imposed on shipments of advanced chips and chip-making equipment to mainland China.
"In the general and the above particular contexts, there will definitely be no prospect of remarkable and lasting improvement in China-US relations," Shi said.
From climate change issues to trade conflicts, few concrete results have been reached for de-escalation over the years, he said.
Additional reporting by Laura Zhou and Lo Hoi-ying