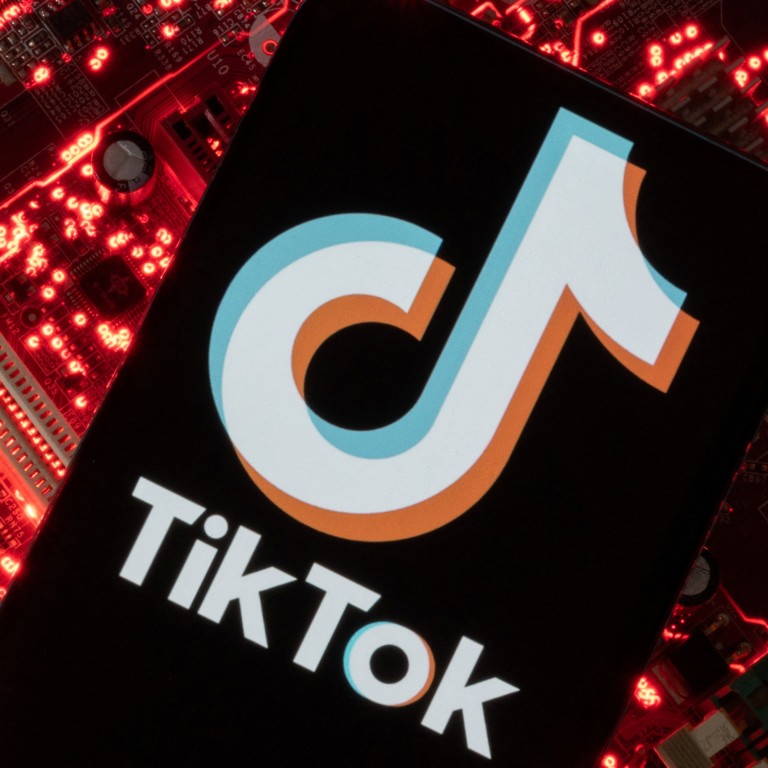 US House panel approves bill to let Joe Biden ban TikTok
The House Foreign Affairs Committee votes 24 to 16 in favour of the measure, the latest setback for the Chinese-owned short video app
TikTok has come under increasing fire in recent weeks over fears that user data could end up in the hands of the Chinese government
Legislation that would give US President Joe Biden the power to ban the Chinese-owned short video app TikTok nationwide advanced in Congress on Wednesday, a setback for the app as it tries to prove that it does not pose a security threat.
Representatives on the House Foreign Affairs Committee voted 24 to 16, along party lines, to approve the measure to give the White House new powers to ban the app – which is used by more than 100 million Americans – in addition to other apps considered security risks.
Democrats opposed the bill, which was sponsored by the committee's chairman Michael McCaul, a Texas Republican, arguing that Congress should not get in the way of a pending review of TikTok by the Committee on Foreign Investment in the United States.
Known as CFIUS, the inter-agency body, which includes input from the departments of the Treasury, Defence, Commerce and Homeland Security, is trying to determine whether Beijing can gain access to TikTok user personal data, thereby undermining national security interests.
"We've been negotiating this [with Democrats] for a solid month, without a whole lot of progress," McCaul told Politico after the vote.
Democrats are "not prepared to go forward on any measure related to TikTok", he said. "They would prefer to defer to the CFIUS process, where we want to move forward as a Congress."
TikTok and its Chinese owner, ByteDance, are the only companies specified, but the bill also targets any connected software application owner that "is subject to the jurisdiction or direction of, or directly or indirectly operating on behalf of China, or is owned by, directly or indirectly controlled by, or otherwise subject to the influence of China".
The bill cites an assessment by FBI Director Christopher Wray last year that ByteDance "is controlled by the Chinese government".
Wray's warning, included in the bill, said the control amounted to an ability "to manipulate content and, if they want to, to use it for influence operations which are a lot more worrisome in the hands of the Chinese Communist Party than whether or not you're steering somebody as an influencer to one product or another".
Many government employees have already been restricted from using TikTok on work devices, with Arkansas and Wisconsin instituting such bans in January, joining more than 20 other states, including Ohio and New Jersey.
On Monday, the White House ordered all federal agencies to delete
TikTok
from all government devices within 30 days. Some departments, including Defence, Homeland Security and State, had already ordered its staff to remove the app.
"A US ban on TikTok is a ban on the export of American culture and values to the billion people who use our service worldwide," a TikTok representative said in an emailed response to questions about Wednesday's vote.
"We are not waiting for an agreement with CFIUS to be in place," the representative added. "We've made substantial progress on implementing the proposed solution over the past year, and we look forward to completing that work to put all national security concerns about TikTok to rest."
TikTok and CFIUS have been negotiating for more than two years, following a recommendation by CFIUS that ByteDance should divest it. The company has rejected allegations that the Chinese government can spy on its users and has claimed that it has spent more than US$1.5 billion on data security efforts.
The bill would need to be passed by the full House, now under Republican control, and the Senate, which is controlled by Democrats, before going to Biden, who has not commented on the bill.
White House Press Secretary Karine Jean-Pierre said during a briefing on Wednesday that TikTok's data collection was worrisome.
"We've been very clear that TikTok poses a problem," she said. "We have concerns about that as it relates to collecting Americans' data and the potential national security risk."
TikTok's defence echoed some of the concerns expressed by the American Civil Liberties Union, which called McCaul's bill a violation of the Constitution's First Amendment, which protects freedom of speech.
Blanket bans on social media platforms "could cut off the flow of information, art and communication that social media provides, interfering with communities and connections users in the United States have with each other and with people around the world", the advocacy group said.
"This interference with freedom of expression and association violates the First Amendment," it added.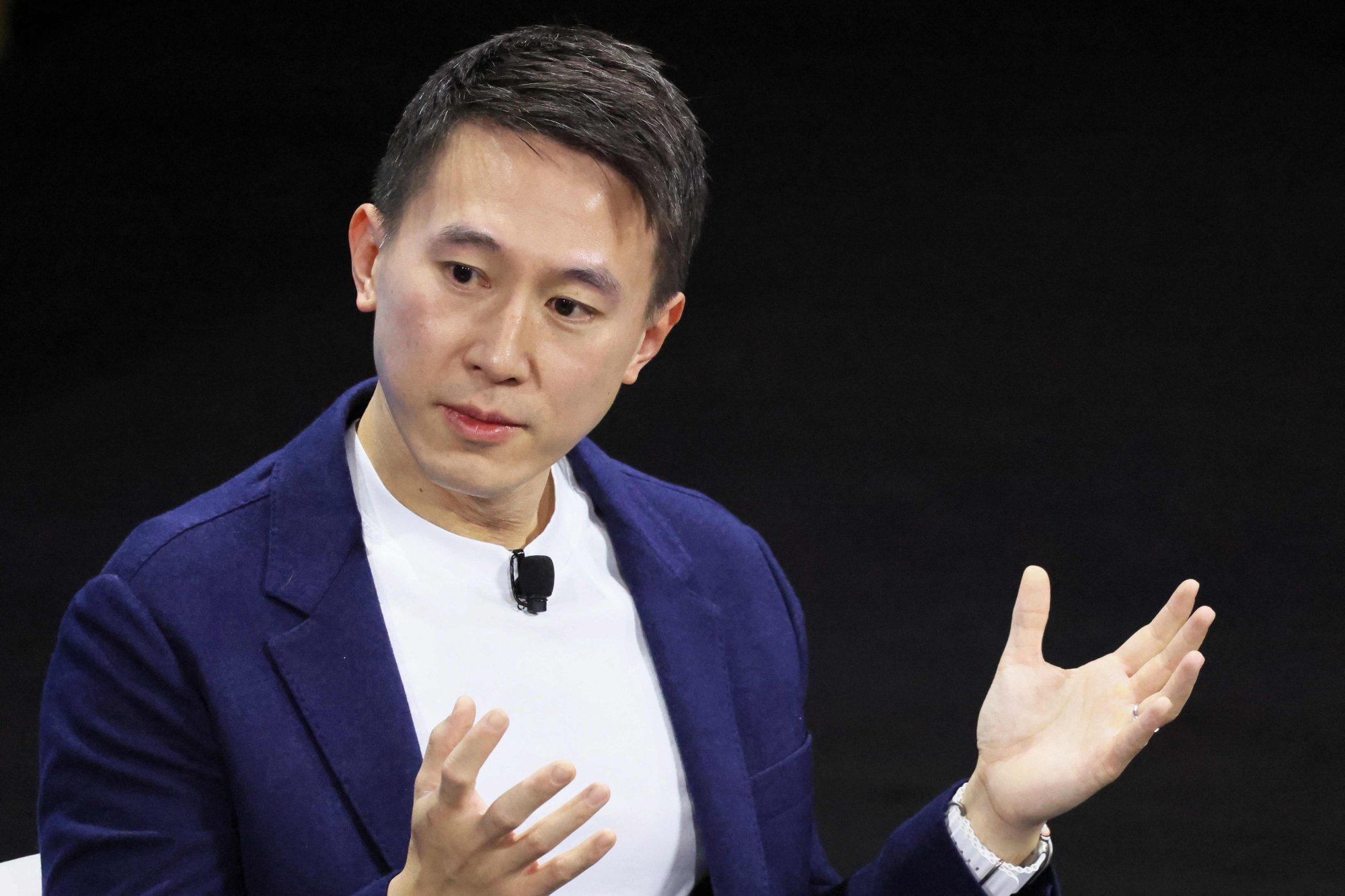 McCaul said after the vote that he expected the bill would be taken up on the floor "fairly soon" and voted on by the full House this month.
Representative Gregory Meeks of New York, the committee's senior Democrat, told Reuters that he opposed the bill because it would "damage our allegiances across the globe, bring more companies into China's sphere, destroy jobs here in the United States and undercut core American values of free speech and free enterprise".
Meeks called the bill "dangerously overbroad", saying it would require US sanctions on Korean and Taiwanese companies that supply Chinese companies with semiconductor chips and other equipment because of the restrictions would apply on data transfers to China.
TikTok's chief executive, Chew Shou Zi, has agreed to testify to the House Energy and Commerce Committee on March 23 concerning the video app's relationship with the Chinese Communist Party.
Additional reporting by Bochen Han in Washington