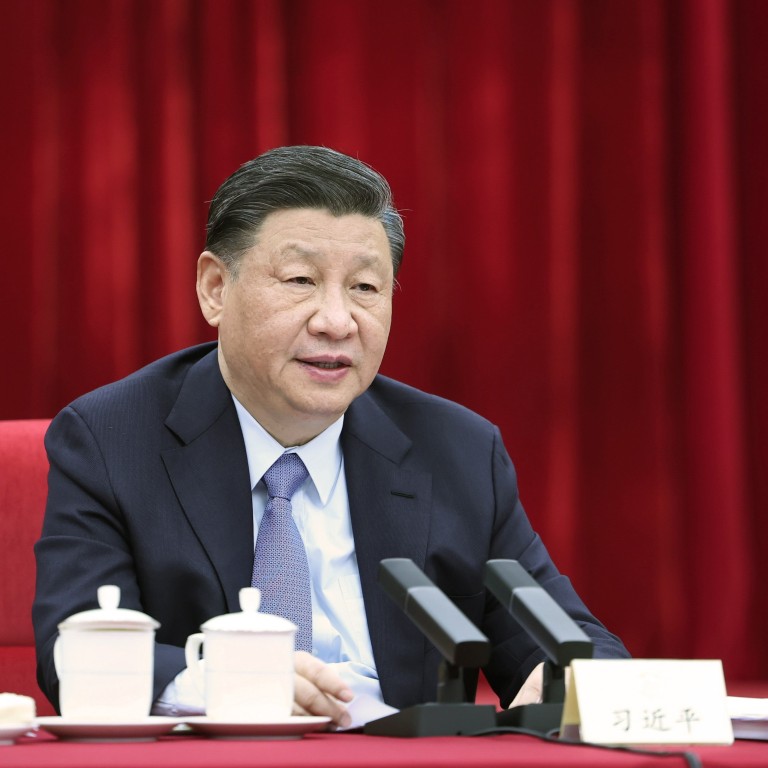 China's 'two sessions' 2023: Xi Jinping directly accuses US of leading Western suppression of China
In rare singling out of Washington, Chinese president says America brings his country 'unprecedented severe challenges to the country's development'
A key agenda for the ongoing parliamentary sessions is to determine ways to cut reliance on the US
Chinese President
Xi Jinping
has directly accused the United States of leading other Western nations to suppress China's development.
Xi's remarks are a rare example of a Chinese leader singling out Washington, and are the latest sign of frustration by the Chinese leadership about the state of
China-US relations
.
"Western countries, led by the United States, have implemented all-round containment and suppression of China, which has brought unprecedented severe challenges to the country's development," Xi was quoted by state news agency Xinhua as saying. He was speaking in a panel discussion on the sidelines of
China's parliamentary session
on Monday.
The external environment for the country's development had changed rapidly, and there was a significant rise in uncertainty and unpredictable factors, Xi said.
He said in future "the risks and challenges we face will only increase and become more severe".
Xi's criticism came as tensions between China and the US showed no signs of cooling despite talks between their leaders.
"In the face of profound and complex changes in the international and domestic environment, we must remain calm, maintain concentration, strive for progress while maintaining stability, take action, be united and dare to struggle," Xi said.
To that end, China will overhaul its mechanisms for allocating and using government research funds and will "grant scientists a greater say when it comes to determining technological road maps and spending research funds", according to a budget report released by the Ministry of Finance.
Xi also stressed the importance of the private sector to China's economy, and urged companies to strengthen innovation and play a bigger role in establishing technological independence. China would support technology platform companies to create jobs, expand consumption and compete globally, Xi said.
At that meeting, Xi told Biden Taiwan was the "very core of China's core interest" and the "first red line" that must not be crossed. Xi also said suppression would only "boost the morale of the Chinese people" and starting a technology war undermined international trade rules.
In a separate panel discussion on the sidelines of the NPC on Sunday, Xi reiterated the need to achieve "technological self-reliance and advancement".
"In the face of fierce international competition, we must carve out new tracks for development, create new momentum and develop new strengths … All these rely on technology, fundamentally," Xi said.
"We must deepen scientific and technological reform, cultivate an innovative culture, improve the evaluation system and incentive mechanism and create a good environment for talent to stand out and expand capability."