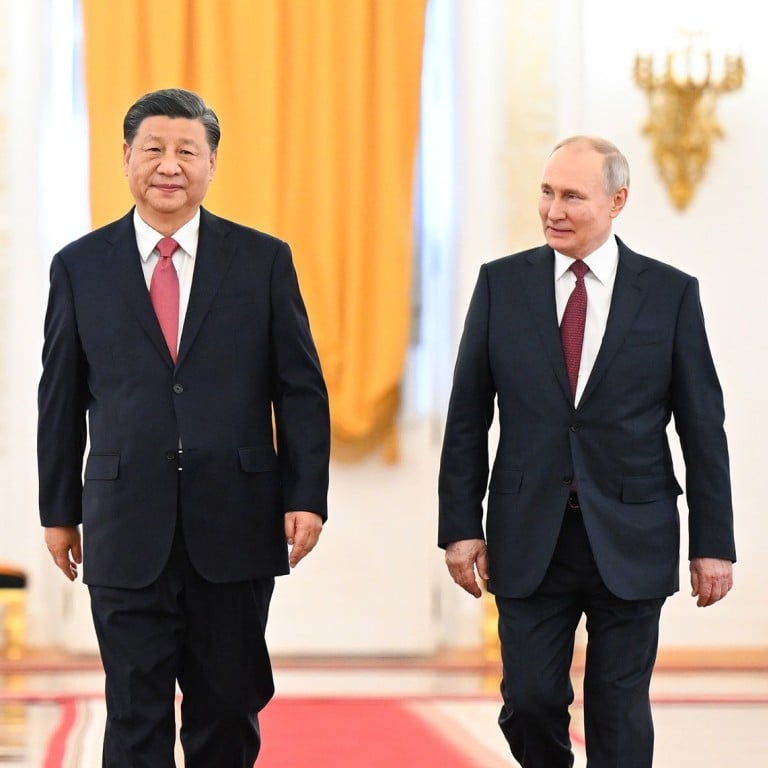 A 'wasted trip' or 'good news'? Chinese President Xi Jinping heads home after Russia visit
Beijing's unwillingness to openly condemn Russia's invasion of Ukraine remains a stumbling block in the West to Chinese proposals to end the conflict
Ahead of his own visit to China, Brazilian president welcomes Xi's contribution
Xi returned to Beijing on Wednesday, a day after a series of formal talks with his Russian counterpart Vladimir Putin.
But White House National Security Council spokesman John Kirby said China's oil imports from its neighbour and its failure to criticise Russia were signs of partiality.
"I don't think you can reasonably look at China as impartial in any way," Kirby said.
"[Xi] and his regime [keep] parroting the Russian propaganda that this is somehow the war of the West on Russia, that it's some sort of existential threat to Mr Putin. That's just a bunch of malarkey."
The European Union delegation to China was also sceptical about the trip, saying China should use its influence over Russia to call Putin to withdraw troops unconditionally, and visit both sides.
"We look forward to China's president visiting Kyiv soon to see the situation – that he claims that he wants to solve – by himself – also from the perspective of the victim of the illegal aggression," the delegation said.
In Brussels, Nato secretary general Jens Stoltenberg said he welcomed initiatives to bring "just and sustainable peace", but China must openly condemn Russia's invasion as illegal.
"A ceasefire or any solution that doesn't respect the sovereignty and territorial integrity of Ukraine will only be a way to freeze the war and to ensure that Russia can reconstitute, regroup and reattack," Stoltenberg said.
German Foreign Minister Annalena Baerbock said Xi's trip "wasted" a chance for China to live up to its responsibility, and Beijing had not proposed a viable peace plan to settle the conflict.
Warsaw took an even stronger line, with Polish Prime Minister Mateusz Morawiecki describing the "China-Moscow axis" as dangerous.
Xi's trip to Moscow came just three days after the International Criminal Court issued
an arrest warrant for Putin
on suspicion of deporting Ukrainian children to Russia, a war crime.
Sheryn Lee, a senior lecturer at Swedish Defence University, said this added to doubts in Europe about the Chinese president's visit.
"European governments and Western countries will not view the Chinese visit as a 'peace trip', especially since President Xi invited Putin to China despite the ICC verdict," Lee said.
In its
12-point peace plan
released last month, Beijing said talks were the only viable option to end the war. It also called for an end to unilateral sanctions but did not urge Russia to withdraw troops immediately.
On Tuesday, in a joint statement after the Xi-Putin meetings, Russia said it would like to restart peace talks as soon as possible and welcome Beijing's mediating role in the conflict.
On Wednesday, after Russian drones launched a predawn attack that killed at least four people at a student dormitory near Kyiv, Japanese Prime Minister Fumio Kishida wrapped up its first trip to Ukraine.
Japan has been one of the strongest supporters of Ukraine in Asia and Kishida's trip included a dinner with Ukrainian President Volodymyr Zelensky and a visit to the city of Bucha, where Russian troops were accused of having murdered dozens of Ukrainian civilians. Moscow denies the accusation.
South Korea did not comment on Xi's trip but President Yoon Suk-yeol's conservative People Power Party government has said it will support the United States on "every aspect from economic to security issues", according to Lee Byong-chul, an assistant professor at Kyungnam University in Seoul.
Lee said Yoon had also prioritised security over its economy and the joint statement signed by Xi and Putin would make South Korea even less willing to work with China, South Korea's biggest trading partner.
"The Yoon government is a very conservative government," he said. "This means they will not have any willingness to cooperate with North Korea and China in terms of security issues."
In Southeast Asia, there was little official comment on the trip.
Chong Ja Ian, a professor of political science at the National University of Singapore, said Southeast Asian nations would "generally welcome" a truce between Russia and Ukraine but Xi's proposal was "long on principle and short on actionables and deliverables".
"Even if there is backing for a peace deal, it is unclear what action exactly they should be backing," he said of authorities in the region.
However, in Latin America, Brazilian President Luiz Inacio Lula da Silva said Xi's trip was "very good news" because the world needed "to stop and start talking about peace".
"I will talk to the Chinese president," he said in an interview with Brazil's TV 247 ahead of a state visit to China next week. He added that he was convinced Brazil could make a "extraordinary contribution" to ending the war.
African governments and societies offered mixed support for China's peace plan.
Adams Bodomo, a professor of African studies at the University of Vienna, said most African people would support a Chinese peace plan because they remained on good terms with Russia.
"Again some African countries will waver for fear of damaging their relations with the US. However, the majority of Africans and their governments will remain cordial with Russia," Bodomo said, adding that South Africa had even joined Russia and China in military exercises last month.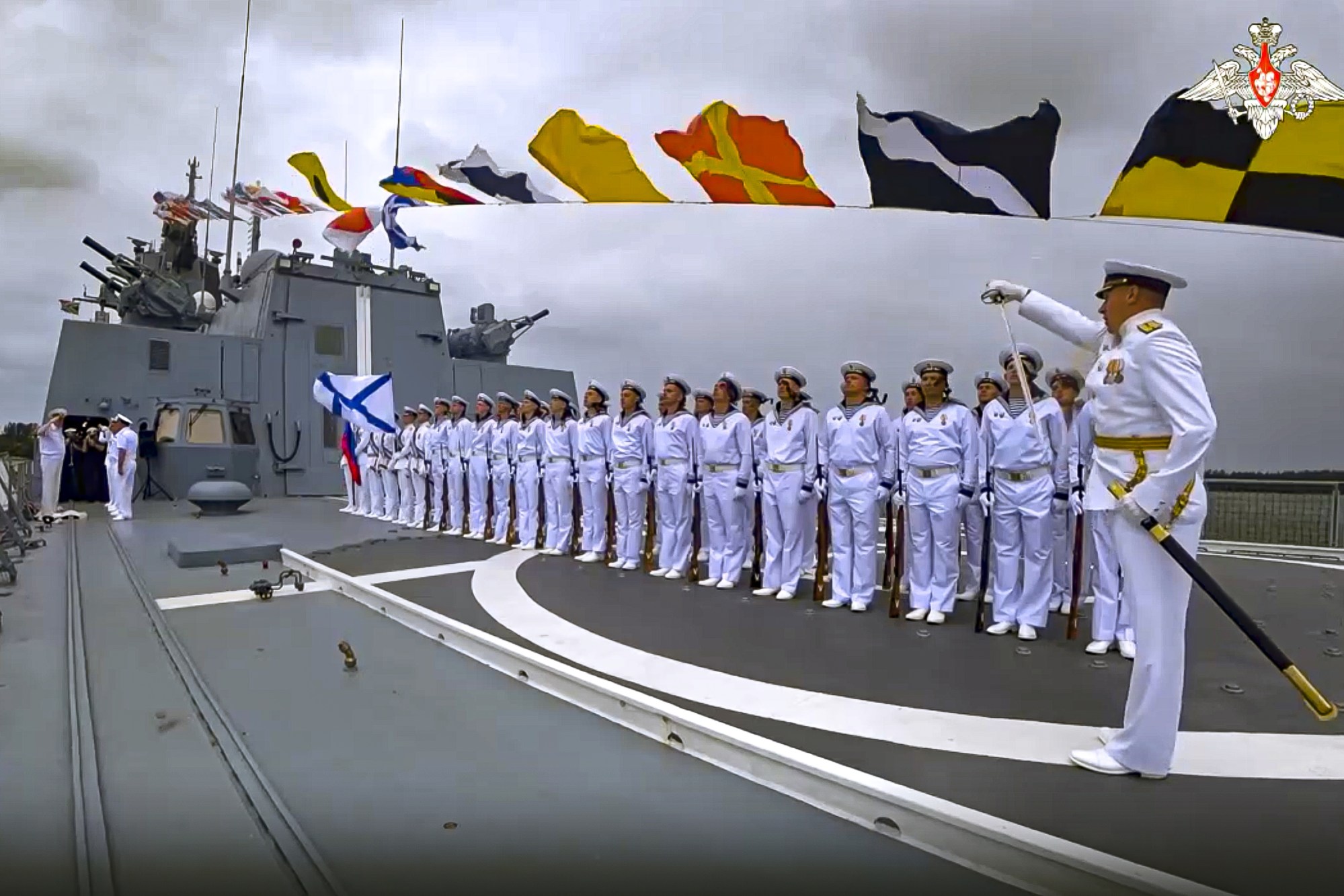 Obert Hodzi, senior lecturer in politics at the University of Liverpool, said most African governments had been ambivalent about the conflict in Ukraine.
"African countries do not feel their opinion matters in how the conflict will be resolved," Hodzi said.
"Most fear the repercussions of opposing the US position, and some may not want to jeopardise their relations with China by expressing non-support of the [Chinese] peace plan.
"Until the cost of supporting one side over the other becomes unbearable, Africans will maintain relations with [China and Russia] and the United States."
Trita Parsi, executive vice-president at the Quincy Institute for Responsible Statecraft, said the US had become dismissive of efforts by other nations to mediate conflict.
"And Beijing's earlier offer to mediate between Ukraine and Russia was quickly dismissed by Washington as a distraction, even though ... Zelensky ... welcomed it on the condition that Russian troops would withdraw from Ukrainian territory," he wrote in an opinion piece in The New York Times.
Parsi said China had already shown that countries besides the US would step up and share the responsibility of global security and peacekeeping.
Additional reporting by Zhao Ziwen, Dewey Sim and Cyril Ip