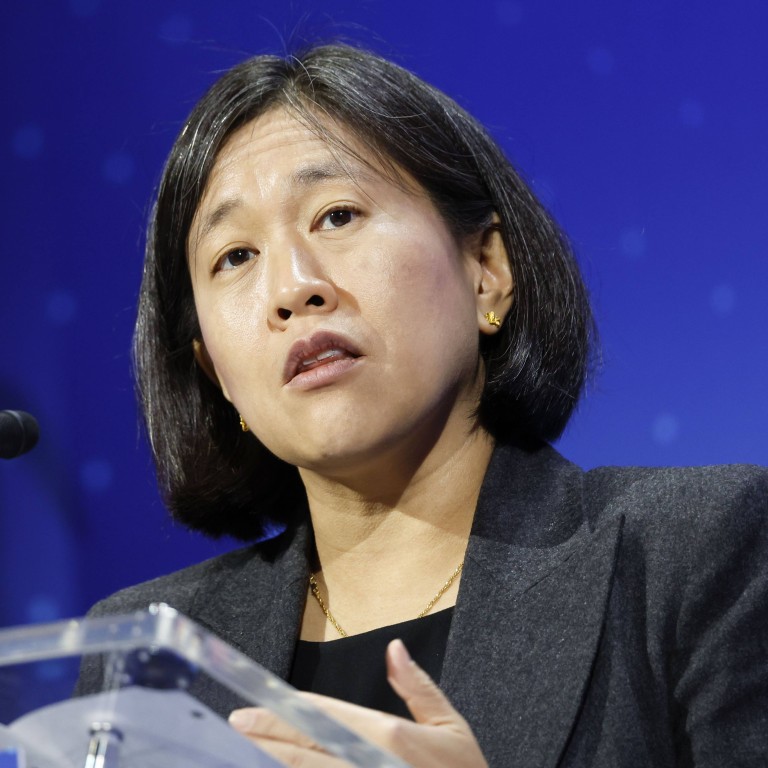 US-Taiwan trade negotiations should be updated 'soon', White House official says
US Trade Representative Katherine Tai tells a Commerce Department conference that talks on the proposed US-Taiwan Initiative on 21st Century are progressing
Provisions are largely the same as those in the Biden administration's Indo-Pacific Economic Framework, which is also being negotiated
US President Joe Biden's top trade official said on Wednesday that an update on a Washington-Taipei trade facilitation initiative should be expected "soon" and touted the administration's efforts to reduce reliance on "certain countries" for critical minerals – an apparent reference to mainland China.
Speaking at the US Commerce Department's annual SelectUSA investment conference, US Trade Representative Katherine Tai said: "Kenya and Taiwan are two vibrant partners in important regions that share our values, and we hope to announce updates on our negotiations soon."
Tai's office completed a round of
negotiations
with counterparts in Taipei on the US-Taiwan Initiative on 21st Century Trade in January, and with those in Nairobi a month later on the US-Kenya Strategic Trade and Investment Partnership. Both include commitments to cut red tape and harmonise procedures to make bilateral trade easier.
Proposals laid out by the trade representative's office in its most recent talks in Taipei include the posting of customs forms online; acceptance of electronic payments for duties and other trade-related fees; anti-corruption measures modelled on those in the United States-Mexico-Canada Agreement; and measures meant to make it easier for smaller companies to participate in bilateral trade.
The Biden administration's work on the agreement with Taipei is one of a number of initiatives to reduce US reliance on mainland China and counter Beijing's growing economic influence.
Provisions in the initiative are largely the same as those in the administration's Indo-Pacific Economic Framework (IPEF). The US chose not to invite Taiwan to join the framework to bring other countries, mostly in Southeast Asia, on board.
Both initiatives have come under
criticism
from some US lawmakers for lacking market access provisions, like tariff reductions, that are key in traditional trade agreements.
There is also a bipartisan effort in Congress to push Biden toward an agreement with Taiwan that would eliminate double-taxation of US and Taiwanese firms.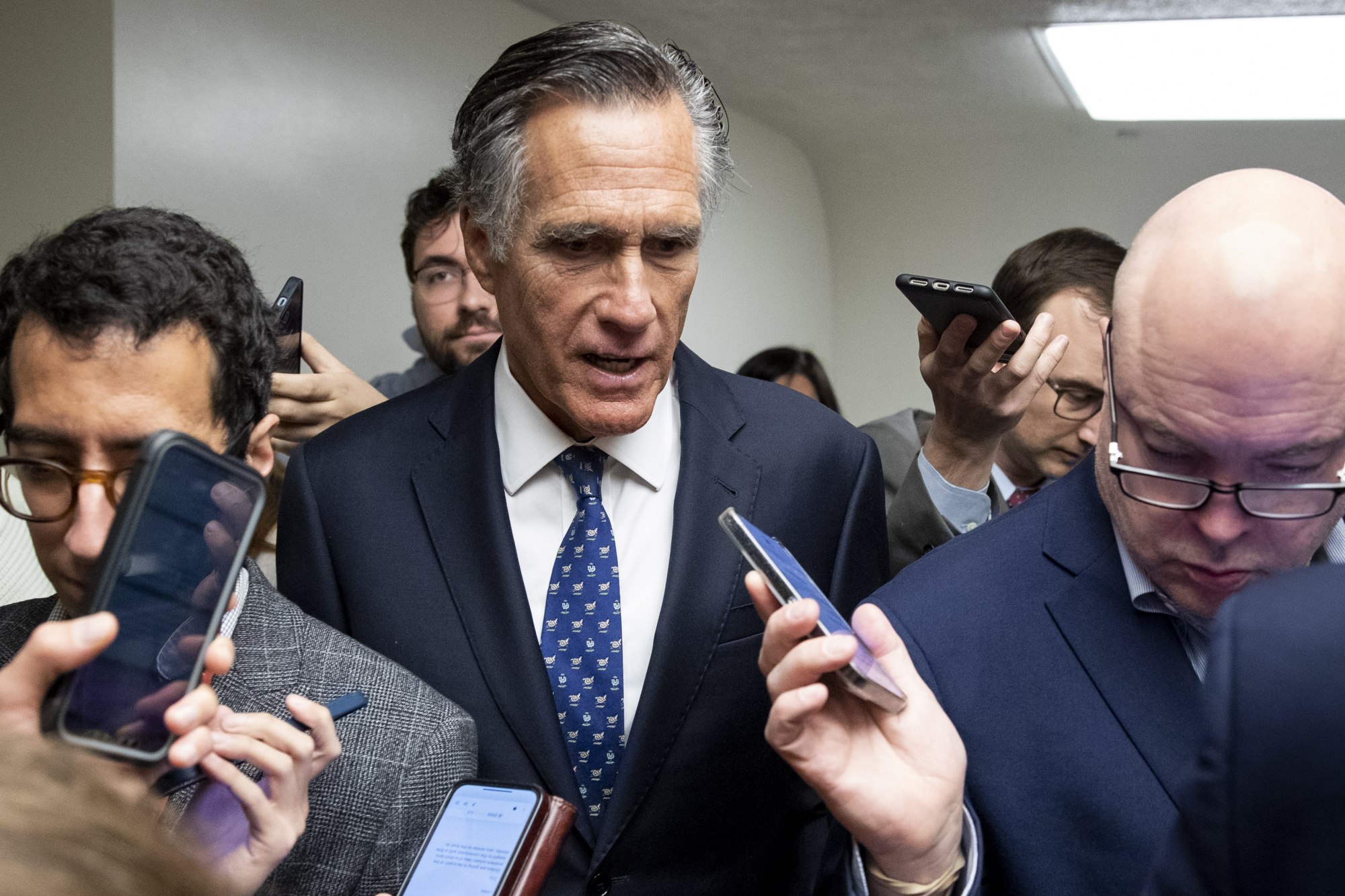 Senators Mitt Romney, Republican of Utah, and Chris Van Hollen, Democrat of Maryland – both members of the Senate Foreign Relations Committee – are among a group of lawmakers behind the resolution.
The group pushing the resolution noted that Taiwan is the largest US trading partner with whom Washington does not currently have an income tax treaty. They cited data showing bilateral trade in goods and services at more than US$100 billion in 2020.
Speaking about the US-Taiwan initiative, Bonnie Glaser, head of the German Marshall Fund's Indo-Pacific programme, said those negotiations "probably will be completed before the IPEF agreement".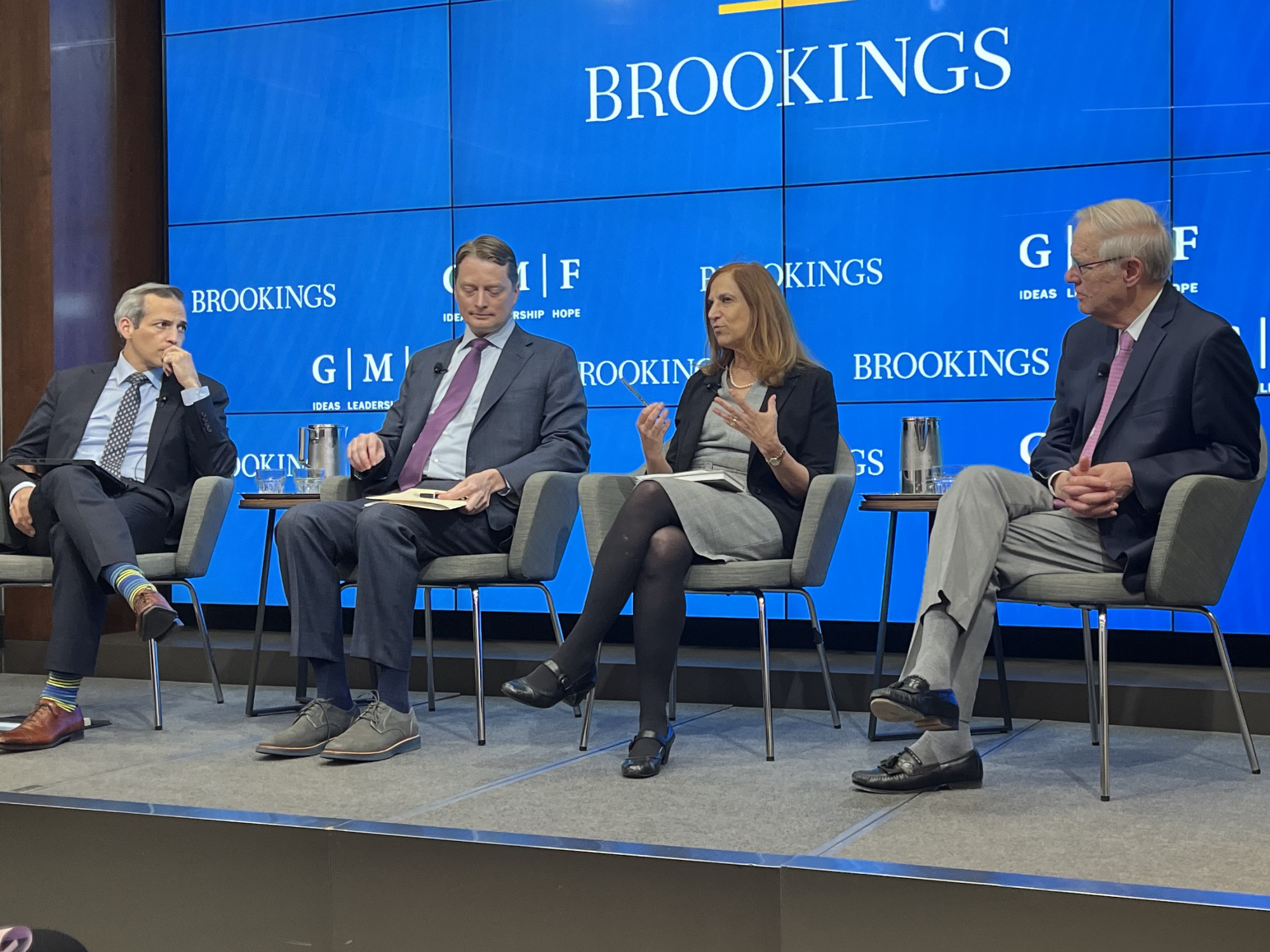 "Potentially we could be moving towards something that might be something like a free-trade agreement with Taiwan, but … there's still a strong belief in the administration that market access should not be the litmus test of whether or not a trade agreement is a good agreement," Glaser said during a Brookings Institution panel discussion on Monday.
"We should stay tuned and watch the progress on the avoidance of double taxation agreement, because I think that has really gained some traction in the Congress, in the administration, and there is potential I think for some progress there," she added.
In an indirect jab at Beijing, Tai said that a critical minerals agreement she signed with Japan in March – which blocks duties on exports of these products shipped between the two countries – was a key component of the Biden administration's efforts to help US companies divert some of their supply chains from China.
"I am proud of a recent agreement we concluded with Japan on critical minerals," Tai said. "We've become too dependent on certain countries or regions for important inputs."