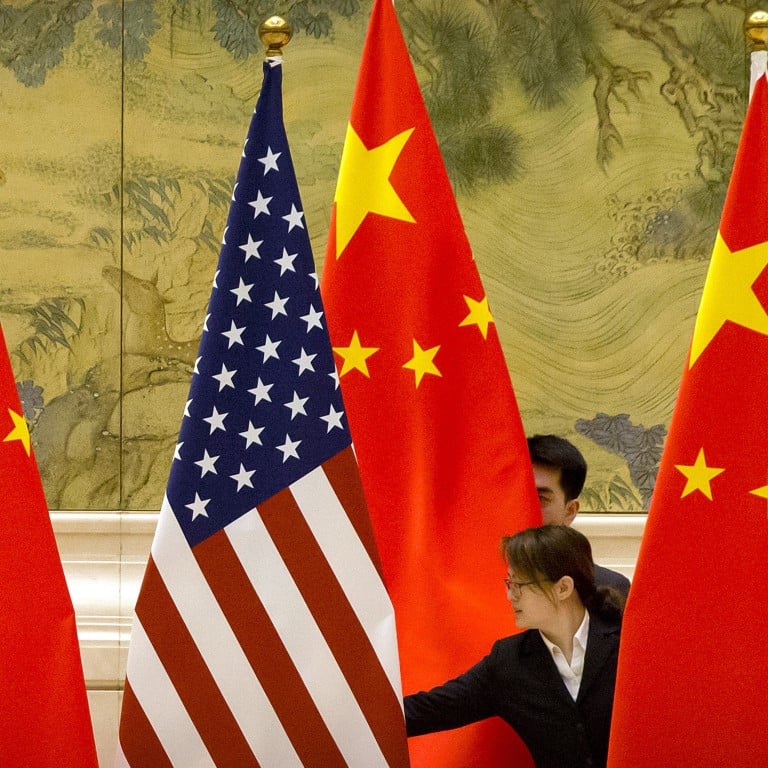 US trade officials concerned about China's 'economic coercion' ahead of Apec trade meeting
Christopher Wilson, assistant US Trade Representative, says US has 'ongoing concerns about the misuse and manipulation of intellectual property'
US trade officials see role for organisations that both involve China in discussions and those that exclude it in attempts to solve supply chain issues
A US trade official cited China's "economic coercion" among issues that his delegation would like to discuss with counterparts from Beijing in a coming round of Asia-Pacific Economic Cooperation (Apec) talks in Detroit this month.
The Apec trade ministers' meeting, set for May 25 and 26, will cover "ongoing efforts to recover from a variety of external disruptions to global and regional trade, including effects of the pandemic and of the war in Ukraine", Christopher Wilson, assistant US Trade Representative for
Japan
, Korea and Apec, told reporters in Washington on Thursday.
Asked whether the US delegation at the Apec ministerial meeting, led by US Trade Representative
Katherine Tai
, would hold bilateral talks with the Chinese delegation, Wilson said Tai's team would "be looking for opportunities to find common ground where we can in our discussions with China".
"Our broad concerns are well known in terms of a very heavy role of the Chinese state and Chinese state resources in the direction of China's economy in ways that we believe do have distortionary effects for the United States and other trading partners," Wilson said.
"We have ongoing concerns about the misuse and manipulation of intellectual property in ways that are harmful to US economic interests, and … what we refer to as economic coercion, so China's activities [using] its economic power to press trading partners for certain outcomes.
"It's important for us to talk to China about those concerns," Wilson said. "It's important for us to talk to other trading partners who share those concerns."
No formal agenda has been finalised for the meeting.
More recently, however, Biden officials have said they are open to dialogue with Beijing.
And Washington has made it a priority to help companies move their supply chains out of China, an objective that Wilson and Matthew Murray, State Department senior official for Apec, were asked about in Thursday's briefing.
"I do think there are ways in which we can work in Apec on supply chain resiliency in a manner that it does include China at the table," Murray said. "And certainly there may be other mechanisms where the conversation on supply chains may be slightly different."
Murray explained that supply chain issues within the Apec framework would seek to promote best practices broadly and tackle problems similar to when shipping "ground to a halt" during the Covid-19 pandemic in 2020 and 2021.