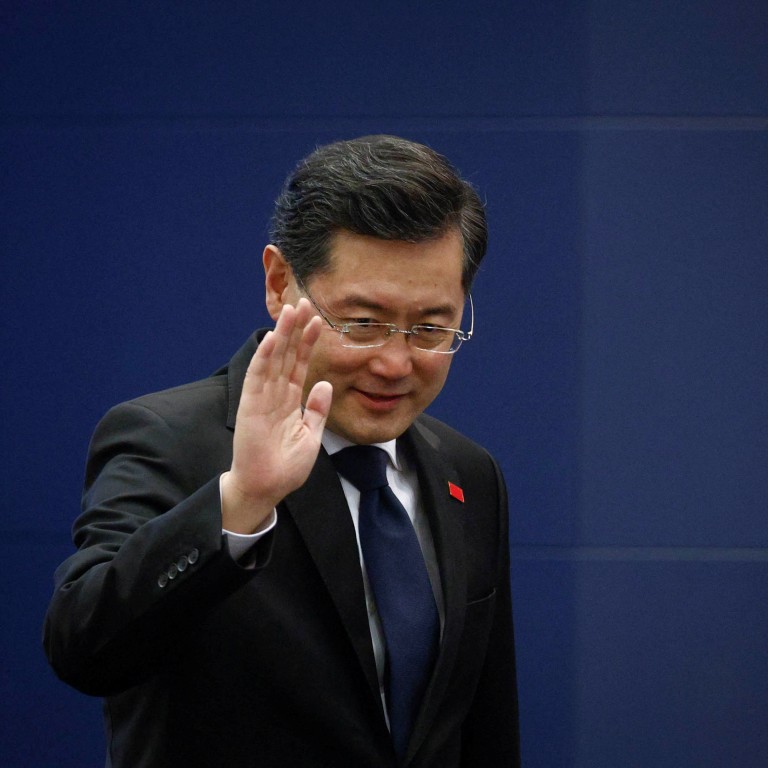 'Health reasons': Chinese Foreign Minister Qin Gang to miss Asean meeting
Qin has not been seen in public since late last month, including talks with US Treasury Secretary Janet Yellen
China cancelled Josep Borrell's trip because Qin was not available, sources say
Chinese
Foreign Minister Qin Gang
will not attend Asean meetings in Indonesia this week, extending a two-week absence because of "health reasons", according to the foreign ministry.
Wang Yi, China's top diplomat and Qin's predecessor, will attend instead.
Wang is one step higher in the Communist Party's hierarchy and his presence reflects the importance China places on the relationship.
The ministry declined to comment on whether Qin's health issues were because of Covid.
Qin has missed a string of diplomatic events and meetings over the past fortnight.
Diplomatic sources told the Post that the cancellation was because Qin Gang was not available.
Qin was also absent from US Treasury Secretary Janet Yellen's meetings in Beijing last week and the meeting between Chinese President Xi Jinping and Solomon Islands Prime Minister Manasseh Sogavare on Monday.
Wang was present instead.
Asked earlier whether Qin would attend the Asean meetings, the foreign ministry said only that information about China's participation would be released in a timely manner.
Asean foreign ministers are also expected to meet the bloc's dialogue partners including Australia, India, Japan, Russia, and the United States. US Secretary of State Antony Blinken and Russian Foreign Minister Sergey Lavrov will attend.
Asked about China's cooperation with the region and expectations for the meetings, foreign ministry spokesman Wang Wenbin said on Tuesday that Beijing continued to expand cooperation with East Asian countries.
He said economies in the region had rebounded even as economic growth slowed globally and geopolitical tensions rose.
The spokesman said the meetings would allow countries to boost mutual trust and promote cooperation.
China would work with countries in the region to maintain regional rules and order, he added, and to promote peace, stability and prosperity in the region while properly handling sensitive issues.