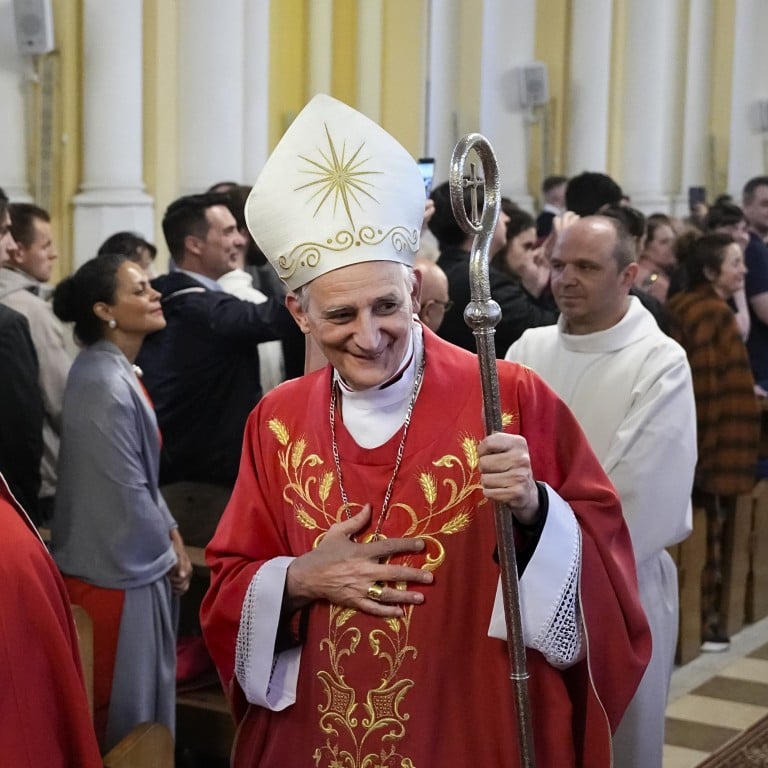 Pope Francis' Ukraine peace envoy Cardinal Zuppi set for 3-day visit to China
Beijing is fourth stop on a peace mission that took Zuppi to Kyiv and Moscow in June, and Washington in July
Visit is another step in 'mission desired by the pope to sustain humanitarian initiatives' and seek paths leading to 'a just peace', the Vatican says
Pope Francis' peace envoy will be in Beijing for a three-day visit as part of the Vatican's efforts to bring an end to the war in
Ukraine
.
The visit by Cardinal Matteo Zuppi follows an exchange of warm remarks between Beijing and the pope, who earlier said relations were "very respectful".
Beijing is the fourth stop on a
peace mission
that took the cardinal to Kyiv and Moscow in June, and Washington in July.
"The visit forms as another step of the mission desired by the Pope to sustain humanitarian initiatives and to seek paths that may lead to a just peace," the Vatican press office said on Tuesday. He will be in Beijing from Wednesday to Friday.
Beijing's foreign ministry said Zuppi would meet
Li Hui
, China's special representative for Eurasian affairs. Li was appointed to the role in 2019, after serving as Chinese ambassador to Russia for 10 years.
In May, he
led a delegation
to Ukraine, Russia and four other European countries as special envoy –
following a commitment from
President Xi Jinping during a phone call with Ukrainian counterpart Volodymyr Zelensky on April 26.
"On the Ukrainian issue, China has always been committed to promoting peace and talks, and we are willing to work with all parties to continue to play a constructive role in promoting the relaxation and cooling of the situation," Chinese foreign ministry spokeswoman Mao Ning said on Wednesday.
However, she did not confirm whether Zuppi had arrived, saying only that he "will come to China soon".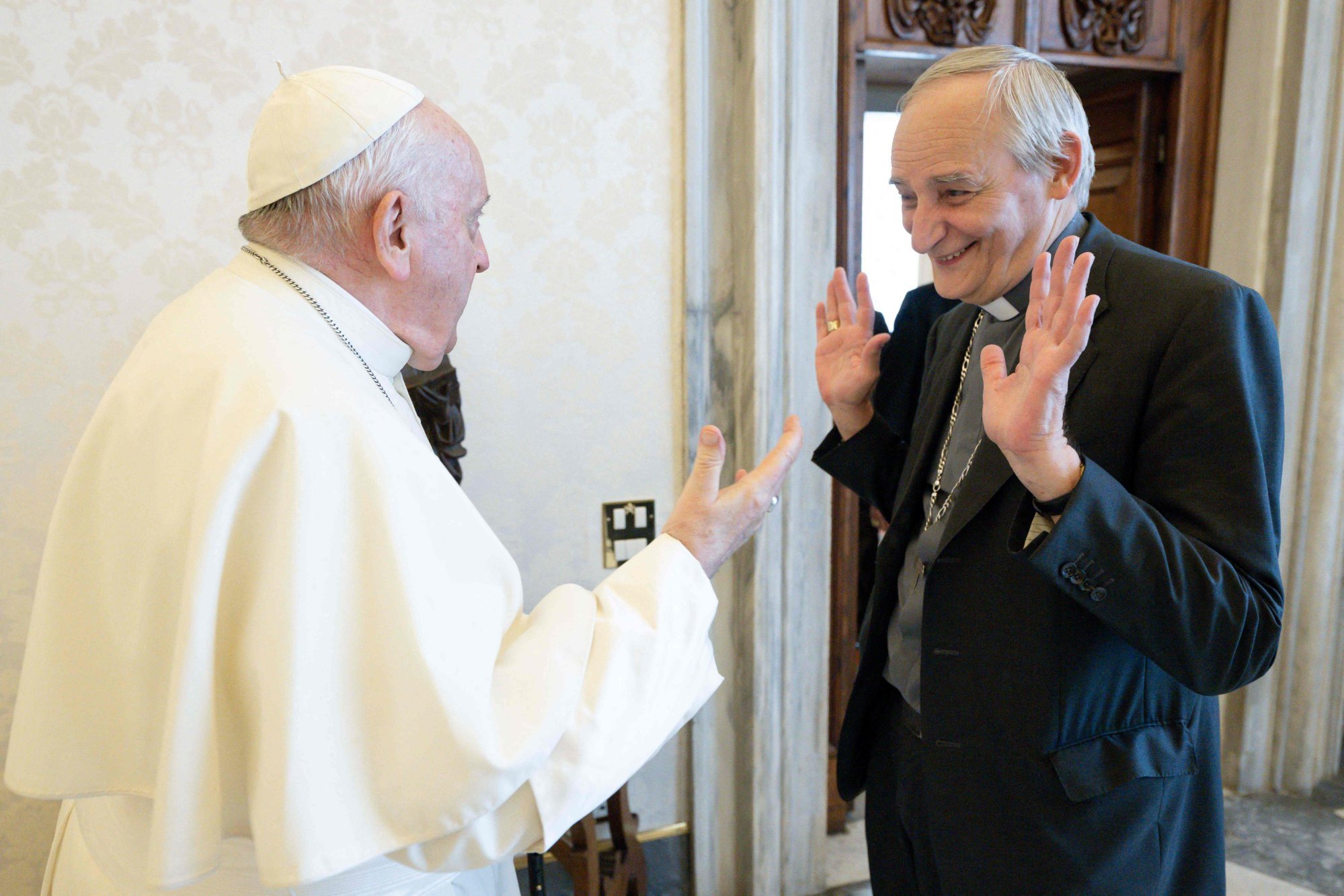 Zuppi met Zelensky, US President Joe Biden, and top advisers to Russian President Vladimir Putin, including children's rights commissioner Maria Lvova-Belova, during the earlier legs of his peace mission.
His focus on "humanitarian initiatives" includes finding a way to help return Ukrainian children taken to Russia after Moscow's forces invaded the former Soviet state in February last year.
The International Criminal Court (ICC) has issued arrest warrants for both Putin and Lvova-Belova for the alleged unlawful deportation of children and unlawful transfer of people from Ukraine.
Kyiv says nearly 19,500 children have been taken to Russia or Russian-occupied Crimea in what it calls "illegal deportations".
Lvova-Belova has defended the action as the humanitarian evacuation of abandoned Ukrainian children, while
Moscow has called
the ICC move "meaningless".
The Italian-born cardinal travelled to the Chinese capital from Berlin, where he attended an "Audacity of Peace" meeting that brought together leaders of the world's major religions, as well as cultural and political leaders.
China, which maintains a "no-limits" partnership with Russia, has not condemned the invasion but emphasised that it respects the sovereignty and
territorial integrity
of all countries.
Beijing has also repeatedly stated that it is committed to seeking a political solution to the conflict and continues to reiterate its 12-point peace plan issued in March. The Kremlin has said China's suggestions
will be studied
.
Cardinal Zuppi's visit comes days after the pope sent greetings to China while touring neighbouring Mongolia, where he was accompanied by Hong Kong's former and current top Catholic clerics, Cardinal John Tong Hon and Bishop
Stephen Chow
Sau-yan.
"I would like to take advantage of their presence to send a warm greeting to the noble Chinese people," the pope said in Italian. "I wish the best for all the [Chinese] people, to go forward, to always progress. And to Chinese Catholics, I ask [them] to be good Christians and good citizens."
The Chinese foreign ministry said Beijing continued to maintain communications with the Vatican and had a positive attitude on improving relations with the city state.
Chow, due to become a cardinal later this month, made a historic visit to Beijing in April, where he called for more exchanges, cooperation and understanding between the Hong Kong and mainland Catholic communities.
In further
remarks
on China during his flight back to Rome, the pope spoke of the need "to go further on the religious side to understand each other better".
"[This is so that] Chinese citizens don't think that the Church doesn't accept their own culture, their own values and that the Church represents another foreign power."
"Relations with China are very respectful, very. I have a great admiration for the Chinese people," the 86-year-old said.
There are no formal relations between Beijing and the Holy See. The Vatican is one of only 13 countries, and the only one in Europe, that recognises Taipei as the representative of China.
In 2018, China and the Vatican signed a landmark agreement that has since been renewed twice. It allows the pope to appoint and veto bishops approved by China's ruling Communist Party.
In November, the Vatican accused Beijing of violating the terms of the agreement after it appointed a new bishop of Shanghai without consulting the Holy See. The pope eventually approved the appointment in July.