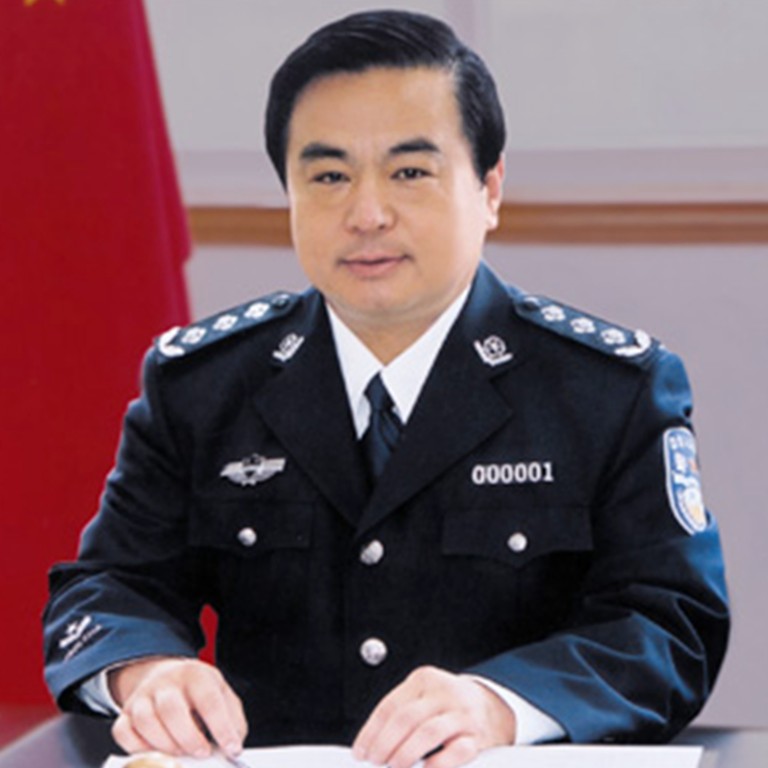 The Tianjin property empire 'that politics built'
Police chief Wu Changshun helped developer Zhao Jin by intimidating unhappy homebuyers, Caixin reports
A disgraced real estate developer in Tianjin used his government connections to cheat homeowners and intimidate angry buyers as he expanded his property empire, according to a mainland financial news outlet.
In a report on Monday, Caixin detailed how property developer Zhao Jin  cultivated ties with disgraced Tianjin police chief Wu Changshun  and other government officials so he could blatantly flout construction regulations.  
Zhao was detained by the authorities in July last year and there is speculation that more senior officials might be implicated because his father is former Jiangsu  Communist Party boss Zhao Shaolin. Zhao Shaolin was a top aide to former vice-premier  Hui Liangyu  and serving Vice-President  Li Yuanchao  when they headed the party in Jiangsu.
According to the Caixin report, Zhao began building his property empire in Tianjin in 2003, with his first real estate company in the municipality, Tianjin Tairui Property, securing the development rights to prime spots.
Homebuyers snapped up the company's flats because of their low price and good location but problems soon surfaced. Buyers of one early project, the Chengji Centre, were surprised to find the complex had 52 storeys instead of 47 as claimed by the developer.
Homeowners, worried about fire safety, lift capacity and foundation strength, held meetings and asked for an explanation.
But Zhao said nothing and used the same strategies in his other projects. When the company's projects became notorious in Tianjin, Zhao simply registered new real estate companies to keep building other property developments.
This change in design and documentation could not be done without the collusion of many government departments, the report said.
"The people he hired had worked in government all their lives and understood how to fool the general public," a source told Caixin.
One of Zhao's closest ties was with Shen Donghai, a cadre in charge of urban planning and construction in Tianjin who was detained in December. Shen helped Zhao's company cover up its plot ratio violations.
As homebuyers began to form groups to fight for their rights, Zhao allegedly made use of his connections with Wu and other officials to intimidate the homebuyers' representatives.
One of them, Guo Li, said that when she complained to Zhao's company, a general manager told her: "If you appeal, I'll have chief Wu punish you."